Traders trade thousands of cryptocurrencies 24/7. It is time-consuming to search all these cryptos for investment opportunities on your own. For this reason, developers launched crypto screeners. These are tools that scan the markets for you to find attractive entry points. In this guide, we will discuss the best crypto screeners in the United Arab Emirates.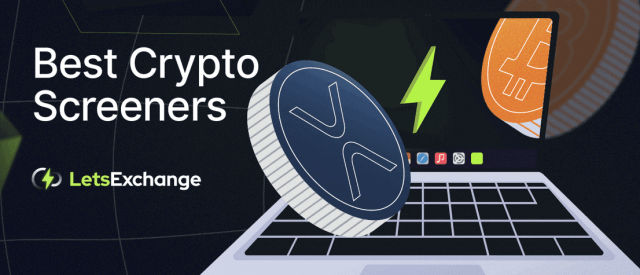 Best Crypto Screeners in the UAE in overview:
CoinMarketCap – Best Crypto Screener for Beginners

You probably have already heard of CoinMarketCap before. It is a website where you can check the price movements of all cryptocurrencies. What many users don't know, is that they can create an account. With a CoinMarketCap account, you get access to more advanced screening tools and filters. Users can use the CoinMarketCap scanner to read the technology behind most of the coins. Recently they also added the analysis tab. This gives you on-chain sentiment data of each tradable crypto.
---
Yahoo! Finance – Best Crypto Screener with Heatmaps

Traders and investors can use heatmaps to analyze entire sectors of the cryptocurrency market. Heatmaps are often used to display stock tickers, but Yahoo Finance is one of the few companies offering them for cryptos. Users can also use Yahoo Finance's screener to sort cryptos by price, market capitalization, and volume. These tools are all free to use.
---
TradingView – Best Crypto Screener to View All Assets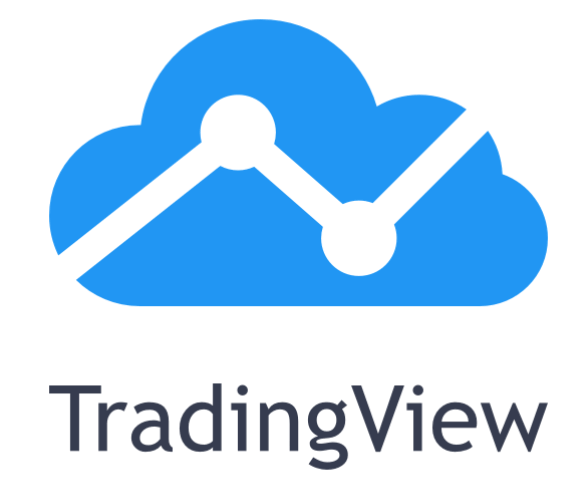 TradingView is the world's #1 charting tool for both stocks and crypto. It allows users to follow up to 7,700 different asset pairs, including crypto to fiat pairs. TradingView also offers advanced charting features so traders can conduct technical analysis easier.
---
CryptoLume – Best Crypto Screener for Professionals

CryptoLume is the best crypto screener for professional traders. This crypto screener scans more than 1,000 algorithmic alerts and broadcasts these every 5 minutes. Users are able to customize these alerts to their liking and receive them on desktop PCs and smartphones. There are several CryptoLume subscriptions available with prices starting from $19 per month.
---
Quadency – Best Crypto Screener for a Unified Experience

Quadency is the best crypto screener for traders who wish to trade on many exchanges from a single interface. This interface can be customized to your liking and includes built-in strategies and monitoring features. Traders can even track the balances of their offline wallets and apply dynamic charting to stay up-to-date about their cryptocurrency holdings. Quadency also offers live streaming data without ads.
---
Crypto.com – Best Crypto Screener With Extra Features

Crypto.com offers a service that allows users to track hundreds of cryptocurrencies from their mobile phone or desktop PC. It is possible to set alerts to receive notifications. Crypto.com also allows users to buy and sell cryptocurrency at real market prices, without hidden fees or high spreads.
Users can order a Crypto.com branded VISA card so that they can spend their cryptocurrencies anywhere where VISA is accepted. All purchases with this VISA card reward the owner with reward points and cashback in the form of crypto. It is also possible to take part in crypto staking and earn up to 14% interest per year on your crypto at Crypto.com.
---
What is a Crypto Screener?
A crypto screener is a tool that scans the cryptocurrency markets for favorable investment opportunities. Users can set their own parameters and use filters to only display or notify the user of certain cryptos. Users can narrow their search with a crypto screener by:
Price
Volatility
Total market capitalization
Trading volume
Price change in percentages over the last 24 hours
The usage of indicators and Expert Advisors
The crypto screener scans all cryptocurrency markets on autopilot and notifies the user whenever it finds a match. This saves traders and investors a lot of time.
What are the Advantages of Using a Crypto Screener?
The advantages of a crypto screener are that they allow you to receive price information and spot investment opportunities faster. It is very time-consuming to scan the entire market yourself for favorable trades.
Crypto Screeners Allow You To Spot New and Promising Crypto Projects
It is near impossible to spot new promising cryptocurrency projects and stay up-to-date about already launched ones without the use of a crypto screener. With the use of a crypto screener, you narrow down your search, based on your own investment goals. A crypto screener spots irregularities in the markets, which you can profit from.
Crypto Screeners Spot Charting Patterns on Autopilot
Instead of checking every chart yourself, a crypto screener spots charting patterns on autopilot. This way, as soon as a certain pattern shows up on the chart of crypto, you get notified and can react to it. Cryptoscreeners are good tools to automate your trading strategy and take the emotion out of trading.
Crypto Screeners Provide Users With A Holistic Market View
Some crypto screeners provide users with a heatmap. This allows users to oversee the entire market. This is beneficial for traders, as they can see which crypto is undervalued and spot trading opportunities more easily.
How Does a Crypto Screener Work?
A crypto screener works by using AI-powered technology to provide users with an easier way to identify crypto trading opportunities. Users can set the crypto screener up according to their preferences. With the use of filters and parameters, they can narrow down their searches to speed up the process. This saves traders and investors a lot of time as they do not need to search the market for trading opportunities on their own.
Short-term investors like scalpers and swing traders can use crypto screeners to find cryptos with low transaction fees that show unusual volume or price activity. Long-term investors can use crypto screeners to narrow down cryptocurrencies on total market capitalization growth over longer timeframes. This way they can detect good cryptos to add to their portfolio.
It might take some time to set up a crypto screener to do exactly what you want. We recommend trying out crypto screeners on demo accounts first to see how they work.
Why You Should use a Crypto Screener
Nobody wants to spend the entire day scanning the markets for investment opportunities. If you are familiar with stock screeners, you already know that crypto screeners save you a lot of time. The only thing you need to do is set up the parameters in the correct way. We recommend using a crypto charting platform before you invest in a screening tool. It is of not much use to have a crypto screener without a decent charting program or app.