What is going to happen with the Bitcoin price?
The price of Bitcoin has been dropping steadily in 2018. Through the weekend the evaluation dropped further 10 % meaning the price is more than 50% lower than it was on the 1st of January, 2018.
There was quite a few negative news in regards to Bitcoin and cryptocurrencies recently, including news about high energy consumption when mining Bitcoin, hacker attacks and unfavorable views from the global financial entities and governments.
However, between the negative opinions, there were also a few positive outlines on the subject such as lower transaction fees, the increasing number of shops accepting Bitcoin and a softer regularly approach towards cryptocurrencies.
Among the better things, going on for Bitcoin this year has been the interest from a few of the biggest traditional exchanges. There are at least two major players on that field that recently announced that they are planning to enable the option of Bitcoin buying and trading.
According to The New York Times, Intercontinental Exchange (IEC) is already working on a trading platform to enable buying the of cryptocurrency. If you are not familiar with it, IEC is the company behind the New York Stock Exchange. There is another big exchange, which is working behind the scenes to enter the crypto area, Nasdaq. They are on their way to launching a cryptocurrency futures market, joining Cboe Global Markets and CME Group which already have that option available.
CME and Cboe entered the Bitcoin market at the peak of its price. It was last year in December when the price was moving around an incredible $ 19 000. Since then the price has fallen significantly.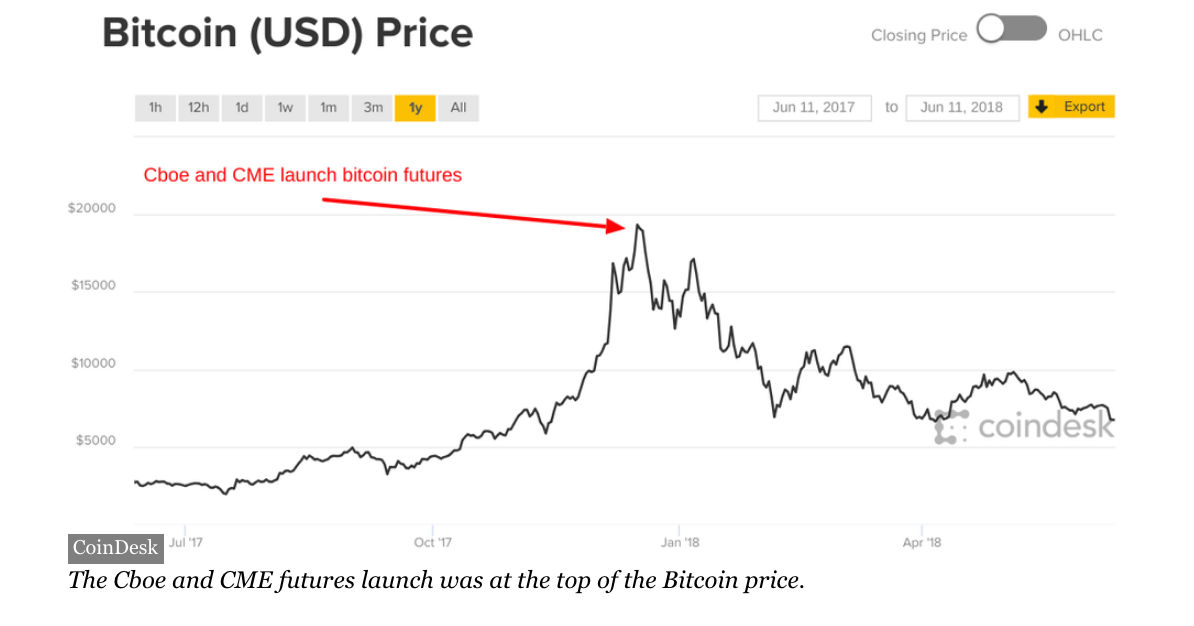 The drop in price, coinciding with the ability to short Bitcoin has led many to believe that the future markets were at least partially responsible for the drops. On the other hand, there were many that expected those financial institutions to stabilize the volatile crypto prices. It turned out, that the crazy volatility remained. The introduction of more traditional exchanges might help mature the cryptocurrency market, but it could also cause the price to drop even more before the markets start their recovery.