Introducing the DMCC: What You Need to Know
DMCC is a globally-recognized trade center, found in Dubai. The most interconnected Free Zone in the world, and the leading hub for commodities, the DMCC has a significant reputation in the trading market. Over the years, the group has been responsible for developing incredible neighborhoods, like the Jumeirah Lakes Towers and Uptown Dubai, as well as delivering fantastic business services to leading companies.
DMCC is dedicated to providing everything it's devoted community needs for ongoing success. The company identifies itself as a space that's "Made for Trade," helping Dubai to grow as the ultimate place to be for global trade.
DMCC and the Growth of Dubai
DMCC is proud to be a group that contributes to the ever-evolving nature of Dubai. Today, Dubai is one of the leading physical gold and diamond markets in the world – accounting for about USD 75 billion per year in trade volume. The DMCC doesn't just handle gold and diamonds. However, the DMCC tea center also handles around 53 million kilos of tea per year, while the DMCC Free Zone planned and delivered a 200-hectare residential and business community for more than 100,000 people living throughout 68 towers.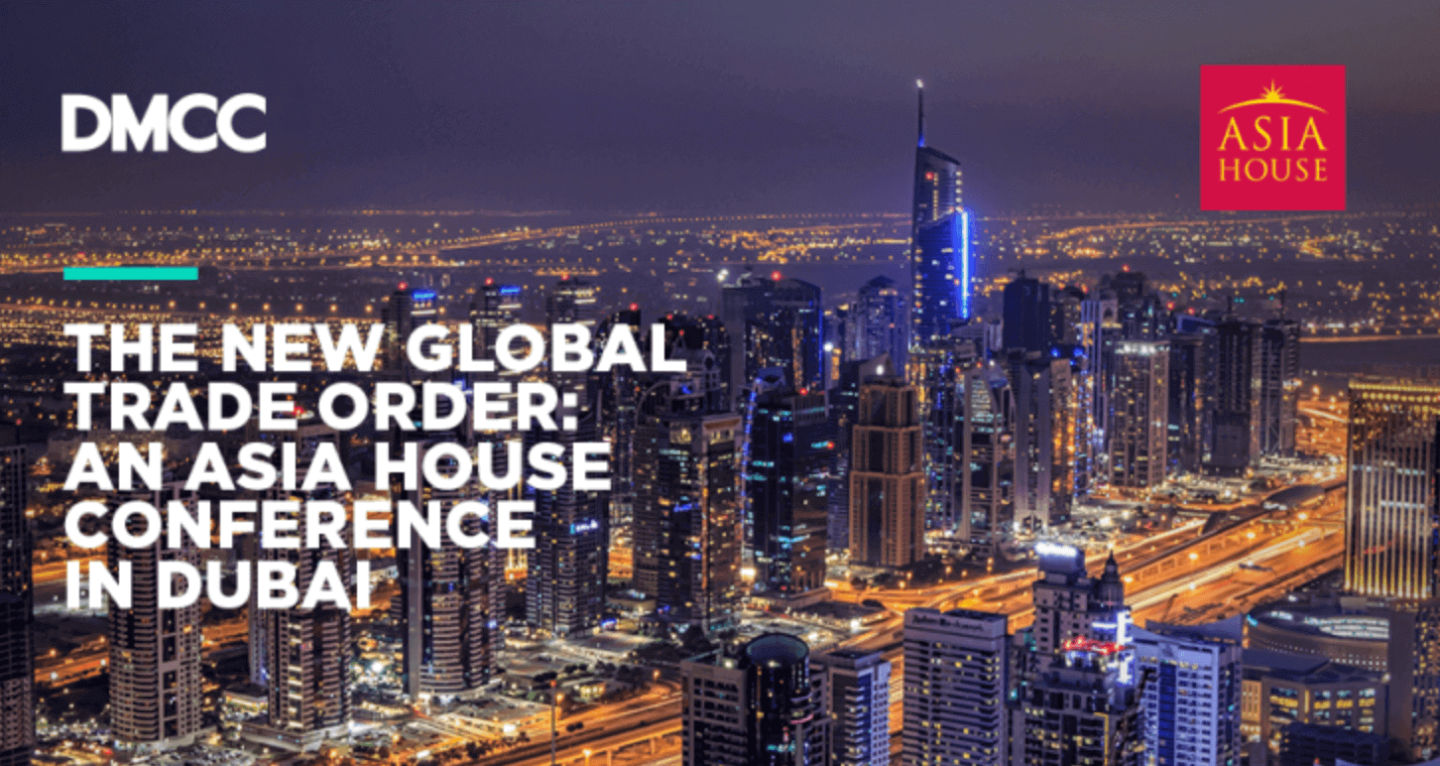 DMCC is also well-known for its "Connected Thinking" thought leadership program. Designed to spark innovation and evolution in Dubai, Connected Thinking looks at topics all the way from Food Sustainability and Blockchain to Brexit. At the same time, DMCC also creates an annual thought leadership report called "Future of Trade," which explores how the trading landscape will unfold and evolve over the next decade, gathering insights from more than 150 experts worldwide.
Over the years, the DMCC Future of Trade Report has revealed the rising impact of digitalization in the economy.
The History, and Mission of DMCC
DMCC is a compelling government entity that was first established in 2002 as a way of enhancing commodity trading in Dubai. The organization is responsible for a range of different roles, which all contribute to the growth and development of Dubai as the ultimate global commodities trading environment, and the number 1 Free Zone.
DMCC regulates, facilitates and promotes trading across various goods, ranging from precious metals and gold to diamonds, teas, industrial materials, and foods. As the home to multiple multi-nationals and start-ups, DMCC is responsible for keeping more than 15,000 businesses linked to a range of world-class services, vibrant community solutions, and leading infrastructure.
According to DMCC, their mission as an Authority with the Government of Dubai is dedicated to establishing Dubai as a compelling and valuable global gateway for Middle East trade. DMCC also enables their members to succeed in the delivery of various solutions for constant innovation, business services, and growing infrastructure.
What Does DMCC Do?
At the heart of DMCC is it's commitment to creating a valuable trading environment, where Dubai can grow as a diverse and thriving economy. Building a world centre for global commodities trading, DMCC plays a vital role in the constant economic development of the Dubai community, while acting as a trusted partner for membership growth.
With a unique combination of inspiring residential and commercial property to offer, a Free Zone status, and a selection of incredible top-tier financial services and commodities, DMCC is a group unlike any other. Combined with the company's ongoing commitment to innovation and growth, it's easy to see why DMCC is such an inspiring aspect of Dubai's culture.
Meet the Management Team
The two inspiring figures responsible for leading DMCC, are Ahmed Bin Sulayem, and Gautam Sashittal. Ahmad is the executive chairman of DMCC. He believes that trading will always be a valuable part of Dubai's vision to become a diverse and dynamic economy in the world today. He also feels that trading is a powerful gateway between emerging and established markets in the Dubai environment. According to Ahmed, as a leading commodities center, DMCC will play an essential role in the continued growth and evolution of Dubai.
Gautam is the Chief Executive Officer, or "CEO" of DMCC. Since the company launched in 2002, Gautam has helped to drive the business forward in achieving incredible growth. Now, DMCC is home to more than 92,500 people simultaneously living and working in the free zone, as well as more than 15,000 companies. DMCC has become the destination of choice for anyone who wants to access a valuable range of products, services, and advanced connections.
What this article helpful?
If this content was helpful to you then you might be interested in this articles as well: