With zero percent personal and corporate income tax the world's largest free economic zone, located in the UAE, just issued the first license to firm trading cryptocurrencies.
Dubai Multi Commodities Centre was established in 2002 by the government to boost commodity flows through Dubai. Today it is the fastest-growing free economic zone in the UAE.
The DMCC is a member of the GBC (the Global Blockchain Council) which started as part of the Dubai Smart City project with 46 member organizations around the globe.
Regals RA DMCC, a renowned gold dealer in Dubai just recently became the first company to be accredited the Dubai Multi Commodities Centre license to trade cryptocurrencies. (source: https://www.dmcc.ae/news/worlds-first-deep-cold-storage-crypto-commodities-launched-regal-assets-dubai)
Cold Storage Crypto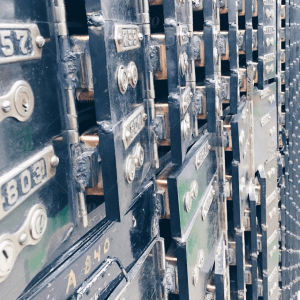 They are offering cold storage for Crypto in the DMCC and Regal headquarters (Almas Tower in Dubai) with insurance against theft, natural disaster, or hacking, for their market value. The crypto-commodities stored are completely offline and not connected to any networks. Their security process involves generating offline blocks with a blockchain algorithm and printing the private key offline inside a secured environment and then placed alongside their gold in the DMCC vault with an option to buy or sell the coins at any given time.
Many investors are afraid to store any significant amount of coins in online wallets or exchanges due to the risk of hacking and theft.
Regal Assets is also working on developing an online trading platform – fully regulated and compliant, said Ksenia Kiseleva, the Dubai office manager. "We look at them as a commodity, not as a method of payment," she said. "There is growing demand in the UAE and worldwide."
In the near future, Regal is also planning on applying for trading licenses worldwide with the DMCC license being the first for cryptocurrencies. Regal is better known as the brand with the highest rating profile when it comes to precious metal investments and buying gold online. Right now you can also buy Bitcoin with Regal RA.
If you are looking to buy cryptocurrencies in Dubai go to Regal RA DMCC official website and setup an account or request your free investment kit.