Bitcoin is the largest digital currency in the world by market capitalization. It's a popular cryptocurrency that's increasing in price as well. If you live in Israel and are looking for a safe way to buy Bitcoin, there is no better option than using a regulated and reputable online broker like eToro. In this article, you'll find all there's to know about buying and trading Bitcoin in Israel.
How to Buy Bitcoin in Israel – A Few Easy Steps
Follow the steps we have outlined below to buy Bitcoin in Israel using eToro within a matter of minutes!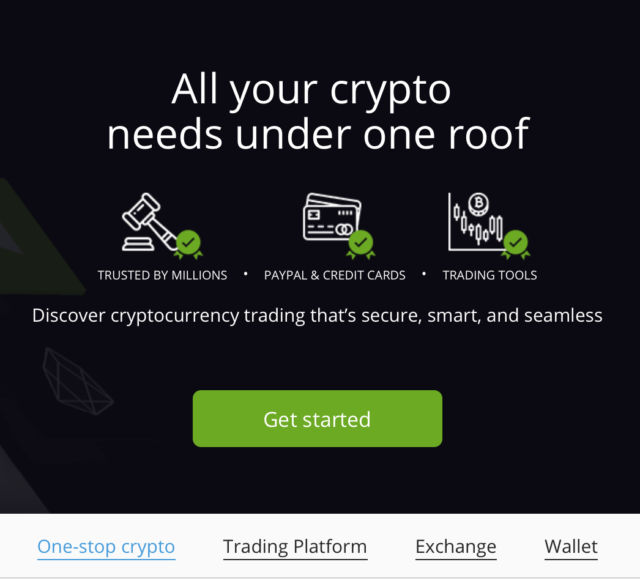 Step 1: Open Your Account
Open eToro's official website on your browser and go to the sign-up/create account page. Enter your personal information including name, address, email address, phone number, username, and password to complete the registration process.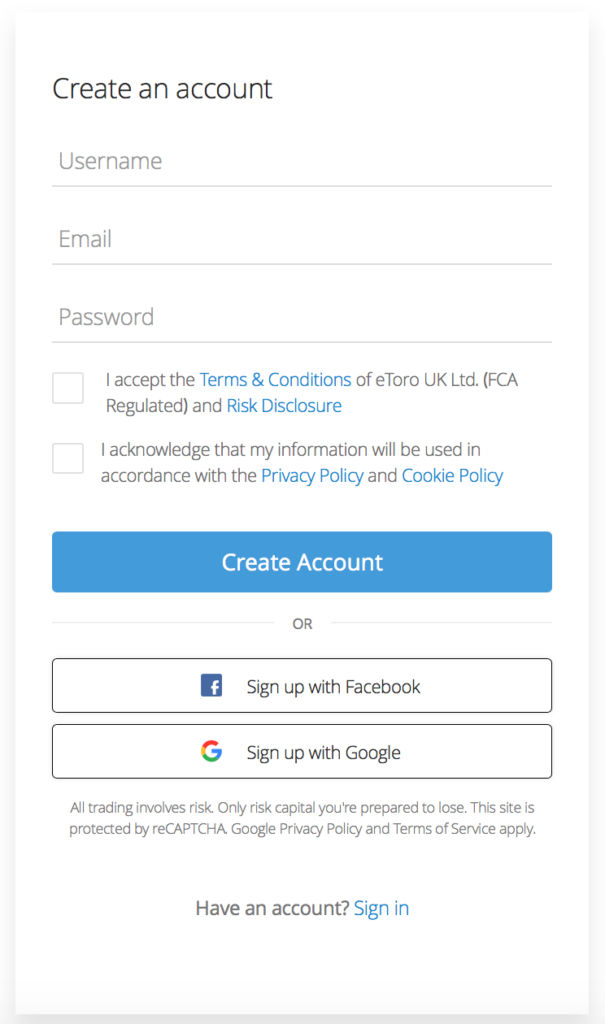 Step 2: Validate Your Account
After opening/registering your account, provide eToro with proof of your identity to validate your account. eToro needs this information to meet the anti-money laundering law requirements.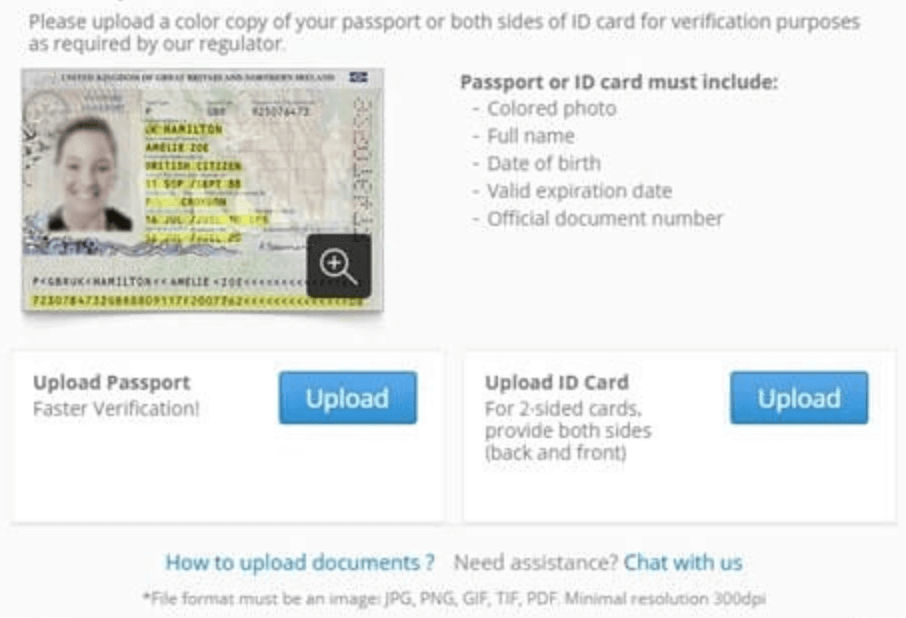 Step 3: Add Money
You'll need to add funds to your account once your registration is complete. You can do this by using a debit/credit card, e-wallet, or bank transfer. You can use Israeli shekels to fund your account and eToro will automatically convert it to US dollars.
Note: the minimum first deposit requirement on eToro for all Israeli users is $10,000.
Step 4: Buy Bitcoin
After adding funds to your account, you'll need to search Bitcoin using the eToro platform. Write "BTC" in the search bar and click on the "Trade" button that appears next to Bitcoin from the dropdown menu. Enter the required amount and click on the "Open Trade" button to complete your transaction.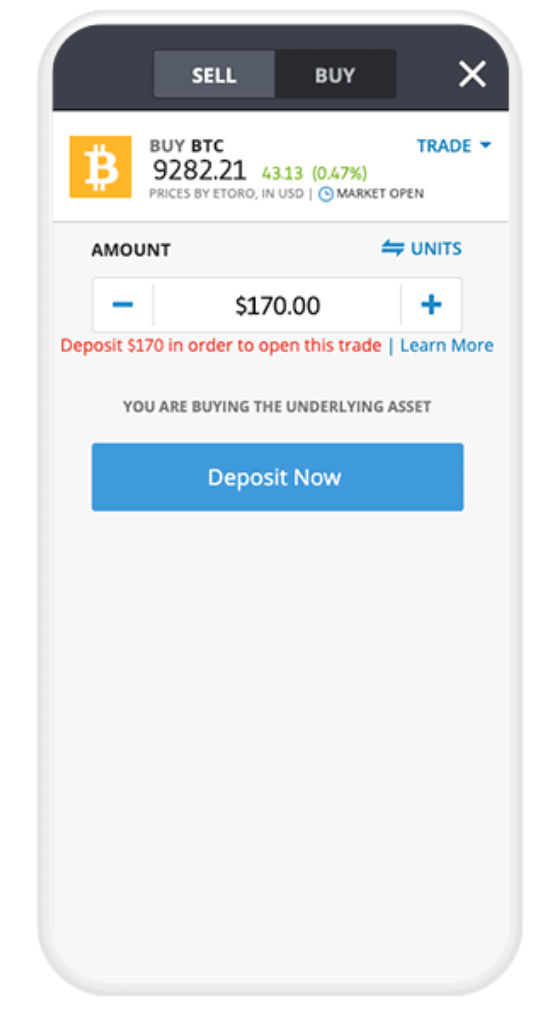 Note: the minimum purchase requirement on eToro to buy Bitcoin is just $10.
Step 5: Store Your Bitcoin Tokens
Store your Bitcoin tokens in a crypto wallet to keep them safe. You'll also have full control over your tokens.
Where to Buy Bitcoin in Israel
We have selected only the best online platforms to buy Bitcoin in Israel that you can use for this purpose.
1. eToro – The Best Way to Buy Bitcoin in Israel
eToro is the best online broker if you're looking for a cost-effective, quick, and simple way to buy Bitcoin in Israel. It's a fully regulated and reputable online broker that allows you to open your trading account within minutes.
All Israeli residents need to add $10,000 to their account to meet the first minimum deposit requirement of the broker. eToro allows you to use bank wires, debit/credit cards, and e-wallets to add funds to your account. The minimum purchase requirement is very low (just $10) and there is also no fee charged against fund deposits.
Other than Bitcoin, you can buy 40 different types of digital currencies including Litecoin, Ethereum, XRP, and Dogecoin. If you want to diversify your portfolio, you can invest in crypto baskets that are managed by the eToro team. eToro also allows you to perform copy-trading.
2. Bits of Gold
Bits of Gold is a leading Bitcoin broker in Israel. This is not an exchange where you'd typically meet a trader of both crypto and fiat. This is a broker service which acts as a mediator between you and the market.
You can make direct Bitcoin purchases on Bits of Gold using debit or credit cards. Apart from a straightforward interface, low fees, high transaction speeds, high limits, they also provide Bitcoin ATM service. The drawback is that your transactions aren't private.
3. Bit2C
Bit2C is a larger exchange than Bits of Gold. Compared to Bits of Gold, transaction fees are lower. They only accept credit cards or transactions from Israeli banks.
4. Bitcoin ATMs
If privacy is your primary concern while buying Bitcoins, then Bitcoin ATMs are your go-to source. They are anonymous and require no identity verifications on your transactions. As you also pay with cash, there's no verification required by your bank either.
5. Cex.io
Cex.io is a British exchange company offering brokerage services in Israel. It also has its limitations. You'll have to go through a KYC screening, and it takes a lot longer than expected.
6. OKCoin
OKCoin is the next exchange service on our list. It's a popular platform to buy Bitcoin all around the world, including Israel. It's most suitable for seasonal traders because of its advanced-level trading features. The only downside to this exchange is that OKCoin has a very limited variety of altcoins compared to other platforms.
7. Bittrex
Bittrex is a US-based crypto exchange that operates in Israel as well. They have made a name for themselves by having air-tight security features among crypto exchanges. The customer support and the verification system are notoriously slow.
How to Buy Bitcoin in Israel?
Buying Bitcoin in Israel is easy compared to several other countries. You can choose between multiple payment methods.
Each of them comes with limitations of fees and transaction times. Depending on your requirements, you can choose any of the following payment methods.
Buy Bitcoin with PayPal
PayPal is a dependable and secure option for purchaseing Bitcoin in Kuwait. You can send money to your eToro trading account using PayPal for just a 0.5% processing fee.
Keep in mind that the eToro minimum deposit requirement for all traders based in Israel is $10,000.
Buy Bitcoin with Credit Card
Online exchanges and brokers accept credit and debit cards and handle payments using third-party services. Simplex is one such example that charges up to a 10% fee, which is pretty high.
You can also use Coinbase in Israel to buy Bitcoin but you'll need to pay a 4% fee if you use credit/debit cards to transfer funds. In comparison eToro charges 0.5% payment processing fee on the same deposit and withdrawal options.
Buy Bitcoin with Neteller or Skrill
You can use e-wallets such as Neteller or Skrill to buy Bitcoin in Israel. These are low-cost providers like PayPal, and they handle your transactions swiftly and securely. You can use any of these services to deposit funds into your eToro account for a 0.5% transfer charge.
Buy Bitcoin with Cash
You can easily head to your nearest Bitcoins ATM and buy as many Bitcoins as you want using cash. Israel has made it very convenient for its citizens to buy and sell Bitcoin.
The best part about buying Bitcoin with cash is that it is a totally discrete transaction method. Since no authorization from banks is required you're unlikely to have to pass a verification process.
Should I Buy Bitcoin in Israel?
Bitcoin is one of the biggest investment opportunities, especially for people living in Israel. Understanding the pros and cons of Bitcoin is the best way to find out whether you should invest in digital currency or not.
Bitcoin Continues to Outperform the Stock Markets
The earnings that traders receive from the regular stock market are quite low when compared to the rewards from the crypto market. In the previous five years, the value of NYSE Arca Tech has surged by 150%, while the price of the NYSE Composite has increased by 52%.
Bitcoin has surged in value by a staggering 4,200% in the same time period. It's obvious that cryptocurrency is outperforming the conventional stock markets.
COVID and Inflation
Since the beginning of COVID, the stock market has faced disastrous losses. With stock prices stooping dangerously low, the financial markets have faced one of their most challenging periods.
Another looming danger is that of high inflation. To keep the economy running, huge stimulus checks, especially around the EU, have been given, and so a rise in inflation can now be seen.
Amidst all this, the Bitcoin market has bloomed. From $6000 per token in March 2020, Bitcoin prices have risen to $68000 this year.
Small Outlay of Requirements
Cryptocurrency isn't just providing high returns. It's also one of the most convenient investments you can make with limited capital.
Using eToro, users can now purchase Bitcoins for prices as low as $10. This way, you get to be a part of a highly volatile market offering high returns without risking more than you're comfortable with.
Bitcoin Price
The Bitcoin price fell to $35,000 in January 2022, but it is currently back on the rise and currently (at the time of writing) it's over $39,000. People buy and sell digital money, including Bitcoin, through hundreds of online brokers and exchanges. Bitcoin's price is determined by the selling and purchasing tendencies, exactly like traditional stocks. It implies that if more people sell Bitcoin, its value will fall, and if more people invest their money in Bitcoin, its value will rise.
Bitcoin prices all over the world are expressed in USD. But that doesn't mean that you can't buy it with other currencies. With small transaction fees of just 0.5%, eToro allows users to buy Bitcoin in Israel using Israeli shekels. Then the platform automatically converts your money to US dollars.
Bitcoin Price Prediction
The crypto market is among the most volatile markets. Many economists argue that the market is bound to boom and will cross the $100,000 milestone by the end of 2022. But many disagree, saying that the cryptocurrency will enter a prolonged bearish run.
It is safe to say that there isn't any definitive way to predict Bitcoin prices. It's recommended that you perform your own research before investing in Bitcoin and avoid the predictions you can find online.
How to Buy Bitcoin in Israel – Tutorial
Here's a step-by-step tutorial on buying Bitcoin in Israel using eToro.
Step 1: Open a Trading Account
Open the eToro online website on your browser and open your account by going to the sign-up page. You'll need to provide the broker with your name, contact number, email address, and other personal details to open your trading account. eToro will also ask you to provide a copy of your passport or driver's license to prove your identity.
Step 2: Deposit Funds
After creating and authorizing your account, you'll need to add funds so that you can buy Bitcoin. You can use credit/debit cards, e-wallets like PayPal, and bank wires to deposit funds. eToro charges only a 0.5% fee and as an Israeli resident, you'll need to add $10,000 to your account to meet the first minimum deposit requirement of the broker.
Step 3: Search for Bitcoin
Once you have funds in your account, you'll need to search bitcoin by writing "BTC" in the search bar. A dropdown menu will appear that will have a "Trade" button next to Bitcoin. Click on that and enter the desired amount ($10 minimum). After that, you'll need to click on the "Open Trade" button to finish the process.
Conclusion
In this article, we've highlighted the importance of using a reputable and regulated online platform like eToro to buy Bitcoin in Israel. Not only is it easy-to-use and reliable but it's also the cheapest online broker that offers the minimum purchase requirement of only $10. It's important to note that digital currencies including Bitcoin are not regulated and they're also highly volatile, which means they're a risky investment.
FAQ
Is it legal to buy Bitcoin in Israel?
Yes, buying and selling Bitcoin in Israel is completely legal.
Which Bitcoin wallet is best in Israel?
Not only can you use eToro as a broker to buy Bitcoin in Israel but you can also use it as a wallet to store your tokens.
Which app can I use to buy Bitcoin in Israel?
You can download and install the eToro app on both Android and iOS smartphones to manage your account and portfolio on the go.
Where can I sell Bitcoin in Israel?
Your eToro trading account allows you to buy and sell Bitcoin. It means you won't need to transfer your tokens to any other platform if you need to sell them.
How do I buy Bitcoin in Israel?
You can use eToro to buy Bitcoin in Israel using the following steps.
– Open and validate your account
– Add funds
– Search for Bitcoin
– Enter the desired amount
– Complete the Bitcoin buying process using the "Open Trade" button.
How to trade Bitcoin with leverage?
You can use eToro online broker to buy Bitcoin with leverage. It's a trusted and secure online platform that offers low trading fees.
How to Invest in Bitcoin in Israel?
eToro allows you to invest in Bitcoin in Israel. Using eToro allows you to own your crypto assets, unlike other CFD brokers where you can't have ownership of your Bitcoin assets because they only offer virtual contracts.
How to purchase Bitcoin in Israeli shekels?
You can add Israeli shekels to your eToro account to deposit funds. The platform will automatically convert your tokens to US dollars so that you can start the Bitcoin buying process instantly.
If you liked this article then also read:
How to buy Bitcoin in UAE and Dubai
How to buy Bitcoin in Jordan
How to buy Bitcoin in Kuwait
How to buy Bitcoin In Pakistan
How to buy Bitcoin in Saudi Arabia
How to buy Bitcoin in Israel
How to buy Bitcoin in Morocco