Mindgeek, the adult entertainment giant, and owner of Pornhub and Brazzers, is now accepting payments in the form of the anonymous cryptocurrency, Verge (XVG). Following the news on Tuesday, the price of the digital coin skyrocketed.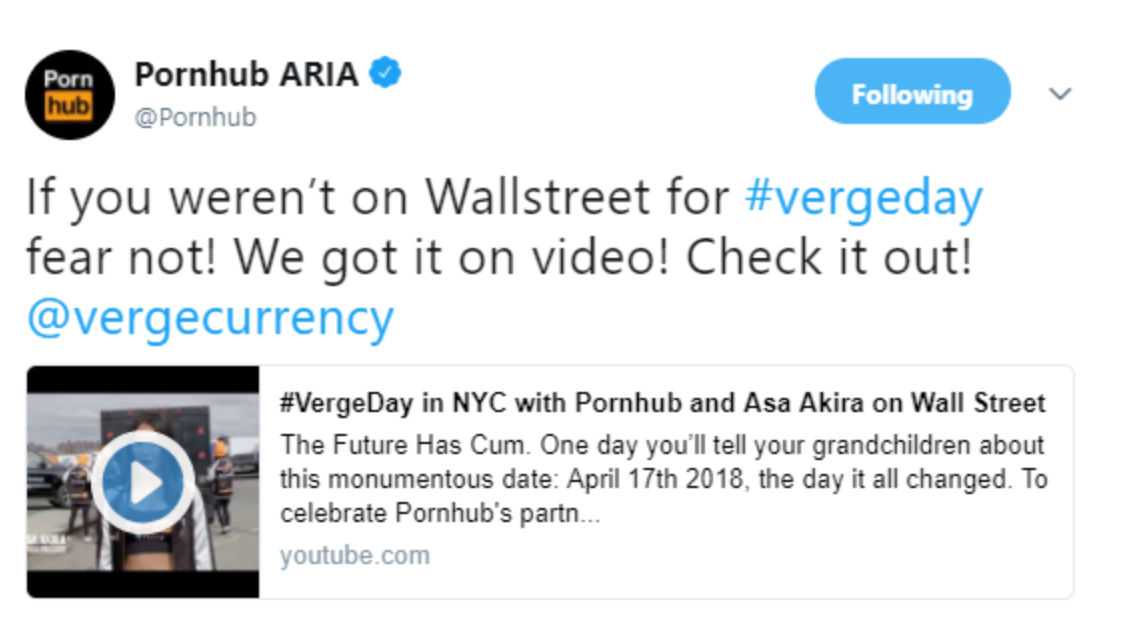 Without leaving any trace, users now have the option to pay for a premium subscription, due to the partnership, which was hinted at over the past month.
According to Fortune, it is currently unknown whether Mindgeek has taken an ownership stake in the digital currency. Verge set out to collect 75 million worth of the cryptocurrency via crowdfunding efforts. (See also: Santander Launches Blockchain Payments Service.)
Verge's founder, Justin Sunerok, said, "This partnership represents an enormous market with a global reach that will compete with fiat currencies. Pornhub is a global organization with nearly a hundred million daily users. It's huge for Verge and we're extremely excited to finally be able to announce it."
As indicated in a statement by Pornhub's Corey Price, Vice President, the alliance will not only maintain the adult entertainment industry's role at the forefront of the adoption of new technology, it will increase security on its platform.
Price went on to say, "We expect to see widespread adoption of crypto and blockchain in short order. History has proven that the adult entertainment industry plays a critical role in the adoption of innovative technology; we saw that with VHS, Betamax, credit card payment icons, and most recently VR goggles." And the adoption already seems to take place as we can see thousands of Verge transactions by Pornhub users every day.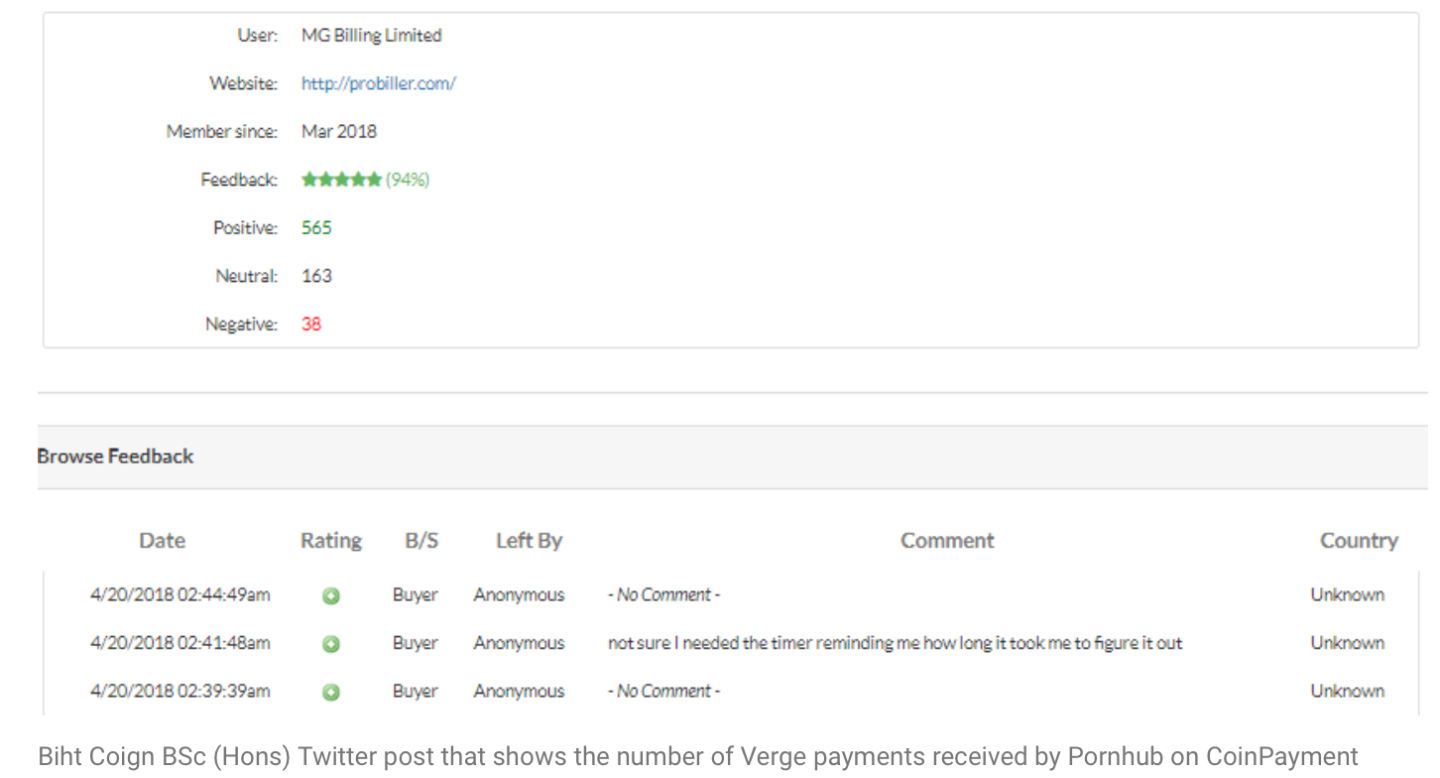 An "uptick on the purchasing of content", due to enabling customers to pay in digital currency on its three sites, including Pornhub, Brazzers, and adult gaming portal Nutaku, is what Price foresees.
Although not well-liked in its industry and repeatedly accused of stealing content from other "tube sites", as reported by Fortune, Mindgeek is a clear market leader in the porn streaming industry – think a YouTube platform for X-rated content.
The company makes a portion of its money by charging subscription fees for its higher-quality clips, thus, its acceptance of cryptocurrency is a significant decision given the firm's massive hold on its market and its place as first in its space to put such plans into action.
With allegations of paid pumping by John McAfee and its recent crowdfunding efforts used to "support development" of its partnership with Mindgeek, Verge has faced its fair share of criticism. Removing 18 million XVG from its fundraising pool without explanation, caused alarm among some investors.
At a price just below $0.08 on Tuesday at 3:43PM UTC, XVG gained 160% over the most recent one-month period, reflecting a $1.14 billion market capitalization. (See also: Bitcoin 'Fad' May Survive a Crash: Robert Shiller.)