Day trading as a profession might seem like an exhilarating and fast-paced lifestyle, a high risk, high reward game played with your capital, but is in fact a life of opposites. Sure, there are days when unexpected news hits and the market shifts rapidly, keeping you on your toes. In contrast, most days in the life of a day trader are actually quite pedestrian and unexciting. So, forget any preconceived notions you might have about day trading and read this article to see what a day trader's day looks like.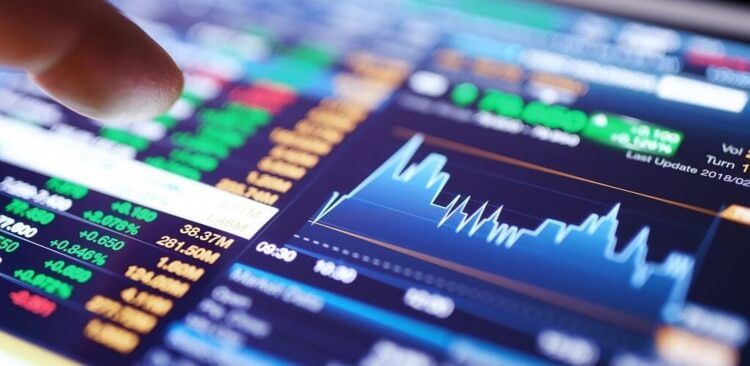 The Working Hours
How many hours per day you trade is up to yourself, but generally, the less is more approach translates well to day trading. Avoiding mental fatigue is one of the reasons trading just two or three hours is usually preferable to working long hours. Being fresh and sharp will help you make the right decisions and optimize your efficiency. Trading six to seven hours, on the other hand, offers very little reward for the additional amount of work you put it. Long hours will drain you and affect your concentration, making you more susceptible to mistakes, which means you will not perform optimally the whole time.
The other reason why the extra hours don't usually equate to more profit, is that there are certain hours of the day that provide the best trading opportunities, so the most efficient plan of action is to trade solely at that time. Your time-zone, location, and the markets you are interested in, will determine whether you have to be up bright and early, ready for action, or you can afford to sleep in. The hours when the market is the most liquid and provides day traders the most opportunity are the first two opening hours and the last hour before the market closes for the day. That's when the market moves quickly and at large volumes, the most profitable conditions for day trading
Getting Ready
Setting up a good morning preparation routine will help you in the long run. Being your own boss and working from home means no one will tell you what to do, it's all up to yourself. Maintaining discipline will be easier if you follow well-established habits. Getting a good night's sleep and a decent breakfast might sound cliché, but it actually makes a difference.
Running a quick mental check of your strategies before you start trading should be on the list. If you have specific trading-related problems, try to identify them so you can make adjustments.
Go through the economic calendar and make a note of all the relevant events taking place on the day. It is common practice to close all trading positions two or three minutes before any major event.
Check your account balance so you can determine exactly where to set the trading limits for the day. Managing risk is one of the cardinal rules of day trading if you want to achieve success. It is generally recommended not to risk over 2% percent of your overall balance on any trade, even less if you are a novice trader.
Start up your software or trading platform a do a quick test-run to make sure everything is working correctly and the streaming quotes are updating properly.
Trading
When trading stocks, futures, or forex, you really should trade at least the first hour when the market officially opens. From the perspective of a day trader in the US, which is commonly used in such examples, that means 9:30 a.m. to 10:30 a.m. EST. If you are trading actively traded stocks or futures, the hour prior to the opening, 8:30 a.m. to 9:30 a.m. also provides good trading opportunities. Forex traders might start even earlier, particularly those trading EUR/USD and GBP/USD currency pairs. These times depend on your time zone and specific markets, of course, and it's up to yourself to figure out when those times are in your case.
You can extend your trading activity to the second hour after opening when the markets are usually still active and you can turn a profit. After that, you will generally notice a decrease in liquidity as the so-called lunch hour starts.
As mentioned before, trading in the midday hours is typically not as effective as the opening hours. The volume and the volatility tend to taper off, the moves are smaller and the trades take longer. Most of the time the lower profit margins don't justify the additional hours, money, and energy spent on the trading.
The pace picks up again as the closing time approaches when the traders return refocused after the break. If you want to execute some more trades that day, the closing hours are the time to do it.
Identifying trading hours that yield the best opportunities is part of the research and planning you have to go through in order to become a successful day trader. When you are sufficiently prepared for the varying market conditions, know you limits and adhere to your plan, day trading should be fairly comfortable and controlled. If the excitement is high and you are constantly full of adrenaline, chances are you doing something wrong.
Evaluation
Regularly taking stocks of your trading will enable you to assess your progress. You won't know if you are on track to reach your investing goals without checking the results of your trades, so you should incorporate it into your daily routine.
When you finish trading for the day, after opening hours for some people, or after closing time for others, make a record of your daily transactions. One of the most practical methods is simply taking chart screenshots, then marking trade levels and individual trade profits or losses. Other things you should note are hours traded, number of trades, separate numbers of winning and losing trades with totals and the daily net profit or loss.
How you mark your profits and losses is your choice. Traders usually use percent for stocks, points for futures and pips for forex trading, mainly for practical reasons, since they are easier to compare than actual dollar (or other currency) figures.
Save the screenshots and the accompanying notes to a folder on your computer and create a system to name, or otherwise tag, the files by the appropriate date, so they are neatly organized for later use. Taking these notes concludes the trading day, but the review process itself is not finished.
At the end of the week or month, you should revisit the files and examine your trades. Try to assess if you are staying true to your strategy, see what went well and where you were making mistakes. Identifying areas of your day trading you could improve on and log in some more hours on the demo account will help your success in the long run.
In conclusion, day trading isn't necessarily the fast-paced roller coaster ride that most people imagine. With enough preparation, discipline, and constant reviews, most days are rather mundane. Day trading enables you to make a profit by working just three or four hours a day, but success doesn't just happen overnight. It will take lots of time and practice before you get to that point, so keep a level head and manage your expectations if you want to start day trading.