This guide helps users to compare and find the best AI investment platforms and apps in the UAE. AI trading software integrations are gaining popularity in the UAE, allowing traders to utilize machine learning, NLP and other AI methodologies for automatization trade and investment. However, with the variety of brokers in UAE that offer AI tools, it can be tough to find the perfect platform for users' individual needs.
To help traders make the ideal choice, the services of available providers have been assessed considering: range of AI trading features, pricing, financial instruments, trading fees and customer support
This guide compares 21 providers for users to review and find the optimal broker for their needs. To help them make an informed decision, a list of the best AI investment platforms and apps in UAE is shared below, followed by in-depth reviews and comparisons.
Top AI Investment Platforms and Apps in UAE
eToro RoboForex – Ideal For Copy Trading and AI Generated Portfolios
Trade Ideas – Best AI Platforms for Stocks
TradeStation – Best AI Scanning and Analytics Tools
MetaTrader (MT4 and MT5) – Best For Expert Advisors (EA's)
Best AI Platforms and Software in UAE Reviewed
Brokers with the top rated AI trading platforms and Apps in UAE are reviewed below.
1. eToro RoboForex – Ideal For Copy Trading and AI Generated Portfolios
eToro is a multi-asset broker with the world's largest social trading community. It allows users to leverage AI and automate their trading strategies through copy trading and Smart Portfolios.
Smart Portfolios are thematic long-term investment portfolios managed by the broker's in-house analysts and AI software. Smart Portfolios allow traders to diversify their investment portfolio by investing in various sectors such as Web 3.0, biotech, medical industry, and AI-revolution. The assets for Smart Portfolios (AI-based portfolios) are selected using stock screening tools based on essential criteria, including total market capitalization, overall liquidity levels, financial ratios, and financial analysts' consensus ratings. Top-rated stocks are added to the portfolio and weight accordingly.
eToro also offers trade automatization through copy trading. Its CopyTrader app allows users to automatically copy trades and portfolios of the platform's best-performing traders. Users can choose between thousands of registered traders based on various criteria, including past performance, risk profile, and portfolio formation.
Both AI trading features at eToro ( Smart Portfolios and CopyTrader) are suited for beginner and advanced investors lacking the time or knowledge to assamble their portfolio.
eToro Platforms Key AI Tradin Features are listed below.
Access to an AI-focused portfolio consisting of 35 individual stocks
Trade automatisation through CopyTrader
Suitable for both beginner and advanced investors
Live real-time detailed performance stats
Minimum investment of $1,000 (4,000 AED)
---
2. Trade Ideas – Best AI Platforms for Stocks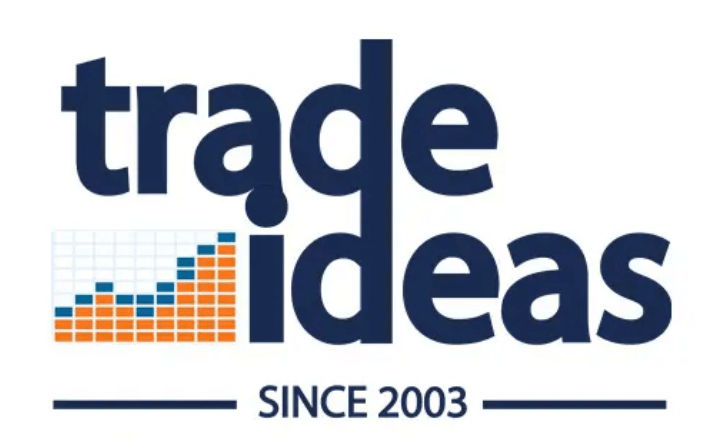 Trade Ideas is a trading platform featuring an AI-based stock scanner software named Holly. Holly is an AI-based portfolio rebalancing tool. It uses thousands of data points to analyze, study, and develop profitable trading strategies. Users can manually set parameters and trading goals for the software, which automatically executes the strategy based on current market conditions.
Trade Ideas has two account types: Standard and Premium. Pricing of the two accounts and their key features are compared in the table below.
| | | |
| --- | --- | --- |
| Feature/Pricing Plan | Premium | Standard |
| Pricing | $167/monthly or $1,999 yearly | $84/monthly or $999 yearly |
| Entry and Exit Signal Suggestions | Yes | No |
| Real-Time Demo Trading | Yes | Yes |
| Access to Live Trading Room | Yes | Yes |
| Real-Time Streaming Trade Ideas | Yes | Yes |
| Multiple Charts Open Simultaneously | 20 | 10 |
| Access to Chart-Based Virtual Trade Assistant | Yes | Yes |
| Receive Price Alerts | Yes | Yes |
| Access to Channel Bar and Curated Workspaces | Yes | Yes |
| Access to A.I. Virtual Trading Analyst Holly | Yes | No |
| Access to Chart-Based A.I. Trade Assistance | Yes | No |
| Access to the Platform's Risk Assessment Modules | Yes | No |
| The Option to Build and Backtest Trade Ideas | Yes | No |
| Access to Auto Trading Strategies | Yes | No |
Trade Ideas partnership with AlphaTrends allows users to automate their trading through trade setups using Anchored VWAP.
TradeIdeas Key AI Tradin Features are listed below.
AI-Based Trading Software (Holly) – Holly is an AI-based trade automatization and portfolio rebalancing tool that relies on thousands of data points to define profitable trading strategies and execute trades in real-time.
IA-Based Robo Advisors – users can access AI-based robo-advisors that use multiple trading algorithms, tested on millions of scenarios, to create subsets of potentially highly profitable trades.
Brokerage Plus – Allows users to scan, identify, and create automated trading strategies. It is only available for Premium members.
Demo Trading – Trade Ideas offers a demo account that allows users to test their trading strategies and familiarize themselves with the platform using virtual money. Additionally, advanced traders can backtest and finetune their strategies without any risking of capital loss.
Trade Signals – Trade Ideas AI trading software (Holly) gives users trade entry signals with high profitability rates. It also provides exit signals that allow adequate risk management and intraday trade management.
Advanced Trade Windows – Include Chart, Full Quote, Top List, Alert, and Compare Count windows.
One-Click Trading – Allows direct-chart trading with a single mouse click.
Market Explorer – Enables users to build high-performance stock scans using Alphatrends Anchored VWAP.
Real-Time Stock Racing – Visualizes data in a clear and easy-to-understand way for all types of traders.
---
3. TradeStation – Best AI Scanning and Analytics Tools

TradeStation is an online brokerage firm based in Florida. Its proprietary trading platform offers various AI-based trading tools and features, including ChatGPT. These allow users to conduct AI-based trading tasks, including trade automatization, implementation of advanced algorithms, and analysis of relevant market data for more informed investment decisions. TradeStation's platform also allows MetaTrader (MT4 and MT5) integration for trade automatization and implementation of Expert Advisors (EAs).
Other key features of TradeStations trading platform include a library of pre-made Expert Advisors, a subset of technical indicators, built-in backtesting capabilities, and the opportunity to trade multiple asset classes.
TradeStation's Platform Key AI Tradin Features are listed below.
ChatGPT's prompt-based AI web crawling capabilities – allow users to analyze important financial data and make more educated investment decisions.
QuantGate Access – Provides users with short term price direction predictions for over 60,000 global stocks.
Advanced (AI supported) Risk Management Modules – Include trailing stop loss, insurance, and additional risk parameters for open trades.
Codeless Backtesting and Automation – Access to trade automatisation including Expert Advisors (EA's) and backtesting possibilities.
BETA access to Project Eva – Selected users have exclusive access to Project Eva, a fintech accelerator program that focuses on advanced strategic innovation.
---
4. MetaTrader (MT4 and MT5) – Best For Expert Advisors (EA's)

MetaTrader (MT4 and MT5) is a commonly used third-party platform integration among retail traders. Both platform versions offer extensive market analysis features and a wide range of trade automatization options through Expert Advisors (EA), trading robots, and trading scripts. Users can develop and deploy their own Expert Advisors (EAs), custom indicators, and trading robots using MQL4 and MQL5.
MetaTrader AI trading features are focused on trade automatization and are only accessible through brokers that support this integration.
MetaTrader's trading features are listed below.
MetaTrader Client Terminal – This is a Windows-only desktop client that allows users to place trades, view charts, and conduct technical analysis. It allows users to conduct its own trading strategies, indicators, and signals. Mac users can run the platform via WineBottler or Bootcamp.
MetaTrader Server – The server handles user requests and executes trades. Additionally, the system sends out stock quotes and news broadcasts.
MetaTrader Mobile – This mobile trading app is available for Android, iOS, Windows, or Linux.
MetaTrader Data Centers – These proxy servers act as middlemen between server and client terminals, significantly reducing the load on MetaQuotes' main server.
MetaTrader Administrator – These are available for administrators and professional money managers that manage multiple accounts (PAMM and MAMM).
MetaTrader's (MT4 and MT5) Key AI Tradin Features are listed below.
Algorithmic and Automated Trading – Users can develop and deploy their own Expert Advisors (EAs), indicators, and scripts for trade automatization.
Dynamic Charting and Advanced Chart Analysis – Traders can access over 80 technical indicators and 21 timeframes to increase their trading efficiency.
Customizable User Interface – MetaTrader's user interface is easy-to-understand for beginner and experienced traders.
Big Community & Open Source – With millions of users, MetaTrader has one of the most significant communities that allows open source sharing of trading-related information.
---
How To Choose The Ideal AI Trading Platform or Software in UAE?
Criteria to consider for selecting a trading platform with the perfect AI tools and software in UAE are listed below.
Wide Range of AI Trading Features
The range of platforms AI trading features that need to be considered include financial data evaluation, automatic trade execution, trading signals, and portfolio optimisation.
Competitive Pricing
Brokers have different pricings for AI trading software and apps. Providers with the lowest overall costs need to be prefered.
Vast Range Of Trading Instruments
Online brokers offer access to different markets. Users need to select a platforms based on prefered asset classes in combination with the overall offer.
Availability in the UAE
Users should only choose brokers that acceppt UAE clients and offer service in Arabic language. All al the nominated brokers from our list accept UAE nationals and offers platforms in Arabic, English and other languages.
Great Reputation and Reviews
Choosing a reputable broker helps avoiding scam offers. Criteria that should be considered to choose a reputable broker number of users, number of positive user feedback, number of tier-one licences.
Top AI Trading Platforms and Apps Compared(H3)
Key features of the highest-rated cashback forex brokers in UAE are compared in the table below.
| | | | | | | |
| --- | --- | --- | --- | --- | --- | --- |
| AI Platform | Platform Type | Key Features | Trading Fees | Nr. of Users | Assets | Regulators |
| eToro | Social trading platform | Copy trading, social investing, crypto investing, CFD trading | 0% commission on stocks, management fees on investments | 30,6 million | Stocks, ETFs, indices, commodities, forex, cryptocurrencies | CySEC, FCA, AMF, ASIC, FSAS, finCEN |
| Trade Ideas | Robo-advisor | AI trading, automated trading strategies | Standard plan: $118/month ($84/month if billed yearly), Premium plan: $228/month ($167/month if billed yearly) | 400 active daily users | Depends on which broker is connected | None by itself, depends on broker connected |
| Trade Station | Multi-asset broker | ChatGPT-assisted trading, self-directed investing and trading | 0% commission stock trading, $1,50 per contract per side on futures and options contracts | Over 165,000 active users | Stocks, ETFs, Options, Futures, Futures Options, Cryptocurrencies, Mutual Funds | SEC, CFTC, NFA |
| MetaTrader 4/5 | Non-stand alone trading platforms | Creation of own Expert Advisors, indicators, and scripts | None (determined by 3rd party broker) | Over 40 million active users | Stocks, indices, and forex | None by itself, depends on broker connected |
What is AI Trading?
AI trading refers to trading with complex computer programs and algorithms that analyze market data (historical and real-time) and execute trading strategies automatically without traders' intervention. These systems help users to automate their trading strategies by suggesting profitable trading opportunities, directly executing trades, adjusting strategies, and managing risk.
Is AI Trading Reliable?
Although AI trading can provide traders with invaluable trade ideas, opportunities, and automation, it is only partially reliable. Traders should conduct their due diligence on AI trading platforms and algorithms before signing up with any providers.
Key aspects that need to be considered to determine the reliability of AI trading software are listed below.
Training Data Used by the AI Software – The reliability of AI software depends on the data and strategy used to train the app.
Complexity Of The Algorithm – The reliability and success of AI programs commonly depend on algorithms used to train the program. Users must understand how these work before using them.
Risk Management – The reliability of AI apps also depends on their usage of risk management strategies to determine their profit potential.
Backtesting of Strategies – Backtesting results of AI algorithms should be transparent and exposed to the user as they determine its reliability.
Pros and Cons of AI Trading
The cons of AI Trading are listed below.
Fast Data Analysis – AI-based trading platforms and software provide fast and reliable financial data analyses for trade automatization.
Emotionless Trading – AI systems execute trading strategies based on pre-defined criteria and complex algorithms, avoiding the impact of emotions.
Round-the-Clock Trading – AI-based trading platforms and software work automatically by following predetermined criteria and allow 24/7 trading
Efficient Risk Management – AI-based trading platforms and software commonly follow predetermined risk management rules, which reduces the chances of losses.
Accuracy & Efficiency – AI-based trading platforms and software often analyze thousands of trends and patterns per second, spotting favorable opportunities more efficiently than humans.
Machine Learning – As part of artificial intelligence, machine learning allows algorithms to learn from datasets and improve their profitability over time.
Lowered Trading Fees – AI-based and automated trading platforms often charge their users lower trading fees because they don't have as much staff and overhead costs as ''regular'' brokers and trading platforms.
Lack Of Human Judgement – AI trading systems follow pre-determined paramters and strategies without human judgement and intervention.
Excessive Fine Tuning Requirement – AI investment software can heavily depend on outdated market data, and cannot be profitable in current market conditions without additional human fine tunning.
Technical Issues – Computer programs and apps that are used by AI trading platforms and apps can have bugs in their system which can cause heavy financial loses.
Cost – AI trading and investment platforms require constand updates and development which comes at additional costs for the user.


Conclusion
To sum it up, AI trading platforms and apps help traders and investors in the UAE of to automate their trading strategies, analyze market data and detect profitable trading opportunities. These trading systems use ChatGPT, machine learning and NLP techniques and can be leveraged by beginners and advanced traders.
This guide does the hard work for users by evaluating and comparing available AI software, apps and robo advisors considering, the range of AI trading features, pricing, available markets, reputation, customer support and availability for UAE users.The results of our analysis of the best AI trading platforms and apps in UAE are wrapped up in the table below.