Crypto scanners are popular trading tools among UAE investors as they help them to track market movements of various digital assets and identify potential trading opportunities. There are 32 crypto scanners available in UAE with different features making it difficult for users to select the ideal option for their needs.
Comparisons of available scanners and their service help traders select a provider with real time pricing, market volume information, market capitalisation and notifications.
This guide compares and evaluates crypto scanning tools available in UAE to help users find the ideal options for their needs. The best crypto scanners in UAE are listed below, followed by in-depth reviews, comparisons, and FAQs.
Best Crypto Scanners in UAE
TradingView – Best For Charting Tools
Crypto.com – Top all-round crypto scanner
Altrady – Ideal For Beginners
Cryptolume – Best for Experienced Traders
CryptoView – Great for Variety of Data
Top Crypto Scanners in UAE Reviewed
The top cryptocurrency scanners in UAE are reviewed below.
1. TradingView – Best Charting Tool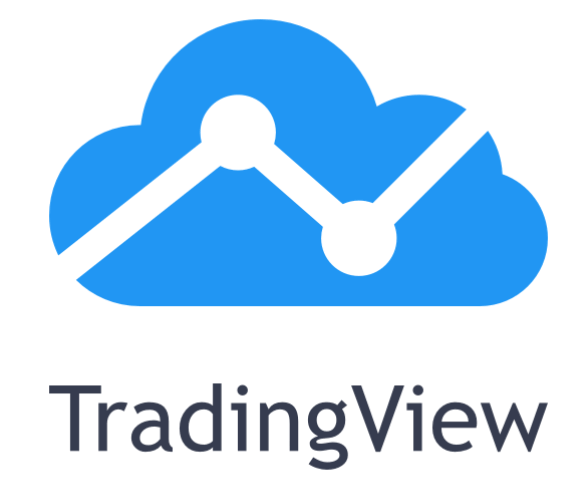 TradingView is one of the world's best charting tools. Beginners and seasoned traders and investors alike can use TradingView to share and view trading ideas. TradingView provides market data in real-time in your browser, without any download required.
You can use TradingView to check the latest cryptocurrency prices, analyze price patterns or draw on charts. TradingView is cloud-based and runs on the Pine Script programming language. This means that you can receive trading alerts on any kind of device. Bitcoin and other cryptocurrency data feeds are connected to the platform so that you never miss any news.
---
2. Crypto.com – Best All-round Crypto Scanner

Crypto.com is more than a cryptocurrency exchange. You can use their app to track hundreds of cryptocurrency price movements and trade them at the same time. Users can take part in crypto staking on Crypto.com. This means they can keep their crypto in interest-bearing accounts and get rewarded for doing so. At the moment these interest rates go as high as 14% per annum. Apart from the crypto staking possibilities, their fees are competitive and you will save money by trading with Crypto.com compared to other exchanges like CoinBase.
---
3. Altrady – The Most Beginner-friendly Crypto Scanner

Altrady is a comprehensive cryptocurrency trading platform that offers various trading tools. Altrady is easy to understand for beginners but also useful for advanced traders. What Altrady is trying to achieve with its platform is to make cryptocurrency trading as extensive as possible but at the same time as easy as possible for beginners to use. The exchange does this by providing various tools that can guide the user.
Altrady allows users to trade cryptocurrencies on different exchanges from the same screen. It is possible to trade via one platform in cryptocurrency pairs that are offered on other exchanges such as Binance or Huobi.
The user can add different accounts from different exchanges via Altrady so that everything is conveniently accessible via one platform. This way it is no longer necessary to have different tabs open to be able to trade. This also gives the user the opportunity to trade a wider range of crypto than he would have if he only traded on one exchange.
The platform also offers a way to keep an eye on the prices of various cryptocurrencies via its crypto scanner. It is vital for a trader to receive up-to-date price data and that he can respond to fluctuations within seconds. With Altrady traders can do exactly that. Altrady users receive price notifications to their liking on their desktop, tablet, or smartphone. Altrady has several subscription plans available that range from $17,64 per month to $53,04 per month. It is possible to try Altrady 14 days for free with its 14-day free trial subscription.
---
4. Cryptolume – The Best Crypto Scanner for Experienced Traders

Cryptolume is a crypto scanner aimed at professional traders. The tool allows these traders to view all cryptocurrency price movements from a bird's eye perspective. Because everything is shown on a single page, traders save a lot of time by using this tool. Cryptolume generates 1,000 algorithmic alerts every 5 minutes over 8 exchanges. Traders can easily spot price differences and changes in volume because of this.
With the exchange volume analyzer, traders can analyze the volume of as many cryptocurrencies as they want. Then there is the sentiment analysis tool that traders can use to view the popularity of a particular crypto. Cryptolume sends alerts to desktop and mobile devices so that traders never miss the latest updates.
---
5. CryptoView – The Best Crypto Scanner for all Kinds of Data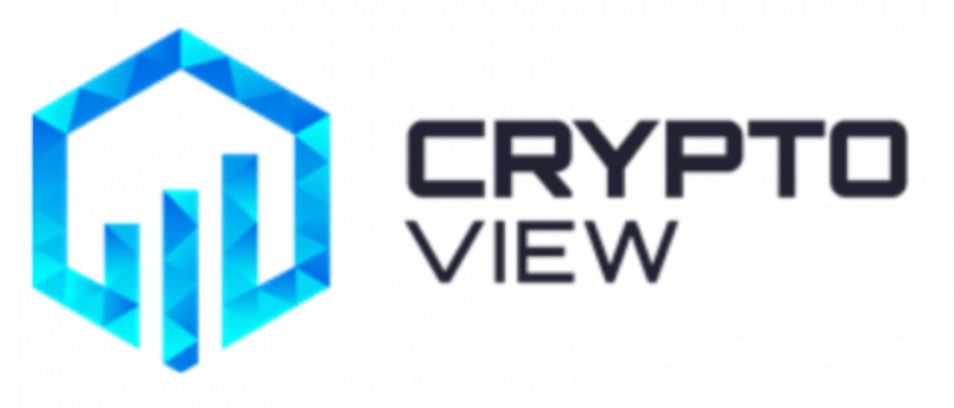 CryptoView's crypto scanner collects real-time data from the largest trading platforms. Traders are informed of the best trading opportunities based on volume, price, RSI variations, and order book data.
The RSI scanner scans all cryptocurrencies for signs of overbuys and oversells. Users can filter and sort these scans by exchange, period, and trading volume. It is possible for traders to download these scans in CSV format. Traders can connect these CSV files to trading bots to automate their trades.
---
CryptoAlerts – The Best Filtering Crypto Scanner

CryptoAlerts scans more than 50 cryptocurrency exchanges for opportunities. Users can then filter these to their liking on performance, price action, most active, volume sergers, technical indicators, etc. When you click on a filter, you will see detailed information about that crypto and where it trades at that time.
Users can set up alerts for all filters. They will then receive notifications when there are any changes. It is also possible to customize the alerts to only show up when oversold, a price target is met, and more. CryptoAlerts is free to use.
---
Token Metrics – Best Analytical Crypto Scanner

Traders can use Token Metrics to create a profitable crypto portfolio based on artificial intelligence. The tool produces indicators, rankings, and price predictions for over 6,000 cryptocurrencies and analyzes more than 70 data points per crypto.
Token Metrics is interesting for crypto traders who wish to automate their trading and use artificial intelligence to make better investment decisions. With Token Metrics, users can follow over 30 indices and see how they perform versus Bitcoin and other digital assets.
---
How To Select The Ideal Crypto Scanner?
Criteria to choose the optimal crypto scanner in UAE are listed below.
Real Time Data Updates
Filtering and Alert Options. Scanners with a wider range of filters (volume change, price change, percentage change, market cap and others) and alert options should be preferred.
Supported Cryptocurrencies and Exchanges. Scanners with the desired cryptocurrencies and exchanges should be preferred.
Access To Historical Data. Scanners with access to historical data for backtesting and analysis purposes should be preferred.
Customer and Community Support. Scanners with responsive customer support and a great community need to be preferred.
Pricing. Scanner with a great cost/quality ratio need to be preferred.
Mobile availability
Reputation
What is a crypto scanner?
A crypto scanner is a tool that helps you spot price movements of cryptocurrencies easier. A crypto scanner is also called a crypto signal provider. Traders and investors can use these signals to open favorable trades. This increases the chance of these trades becoming profitable. Most crypto scanners send users alerts or notifications about market movements so that users can act upon them.
What Is The Differences Between Crypto Scanners and Crypto Screeners?
Crypto scanners and crypto screeners are two different things. A crypto scanner is a tool that spots and tracks cryptocurrency activities on exchanges. It gathers information from certain crypto and sends out alerts to the user if certain conditions are met.
A crypto screener filters cryptos based on user-defined metrics. The goal of a crypto screener is to find the best trading opportunities. Traders can use both tools to make better investment decisions.
Pros and Cons of Crypto Scanners
Crypto scanners are handy tools to use when trading cryptocurrency but also have a few downsides. In the table below you can see what the pros and cons of crypto scanners are.
Pros
Provide real-time price data and alerts
Improve entry positions
Minimize emotional trading
Automate your trading
Cons
Can be offline or stop working
May be too difficult to use for beginners
Cost money
Can lose you money
How does a Crypto Scanner Work?
A crypto scanner scans crypto exchanges and markets for favorable trading opportunities. It does this by scanning crypto exchanges for volume, price, technical indicators, and more.
You can use a crypto scanner to:
– Identify which coins and tokens have the largest price and volume change in percentages.
– See which cryptos are overbought or oversold.
– See where certain patterns are occurring like MACD crossovers.
Traders use crypto scanners to save time and enter the markets at favorable moments.
Crypto Trade Alerts
Traders use crypto alerts to know when it is the right time to buy or sell crypto. Crypto trade alerts notify traders and investors about price changes, technical conditions, and economic results that impact the value of crypto.
Crypto trade alerts include:
– Price alerts notify you when certain crypto moves up or down by a given percentage.
– Technical indicator alerts notify traders when certain parameters or technical indicators are met.
– Economic result alerts alert traders when upcoming economic events or news will be published that can have an impact on cryptos.
Conclusion
Crypto scanners increase in popularity as they help users save on time and build a more efficient trading strategy. However, with the various scanners, users must evaluate and compare their services to choose the ideal option for their needs.
In this guide, we have worked hard to help readers make an informed decision by comparing and reviewing the services of different providers. Our analysis results in a list of the best crypto scanners in UAE, wrapped up in the list below.