XRP is the native cryptocurrency of Ripple, Inc and runs on a centralized blockchain. It is an excellent asset for payment settlement, digital coins exchange, and remittance systems. Ripple XRP is pre-mined on a Ripple trading platform and used by banks for forex transfers. 
The best trading platforms for Ripple are eToro, Binance, Coinbase, and Coinmama. This article discusses the strengths and weaknesses of the leading trading platforms for Ripple. 
Best Trading Platforms For Ripple: 
Best Trading Platforms For Ripple In Overview: 
1. eToro – Best User-Friendly Ripple Trading Platform
2. Binance – Best Customer Support For Ripple Trading
3. Coinbase – Best Ripple Trading Platform For Professional Traders
4. Coinmama – Best Ripple Trading Platform For Traders At All Levels
How We Choose The Best Trading Platforms For Ripple?
At Business24, we help savy investors make the best decisions with their money. We know that the word "best" is subjective, which is why we focus on sharing both strengths and weaknesses of crypto exchanges. We use 105 criteria to review exchanges and digital assets to help you make an informed decision.
We review popular exchanges with real accounts and money. The main criteria for selection include fees, assets, trading tools, and safety.
Fees:  A transparent fee structure adds to a great trading experience. Some Ripple exchanges offer a simple fee structure, others do not. Check our in-depth reviews for details on fee structures for each cryptocurrency exchange.
Account:  Each exchange has different account tiers. Some crypto exchanges request a minimum deposit fee. Others won't request an initial deposit for opening new accounts. Read our in-depth reviews to learn more about account options and crypto exchanges.
Withdrawal and deposit:  Funding your account needs to be straightforward. Depositing funds takes longer with some exchanges than with others. Learn about the policies at each exchange in our in-depth reviews.
Market and products:  Each crypto exchange has its own markets, native currency, and digital asset coverage. You should choose a trading platform with a versatile portfolio. Check our in-depth reviews to discover more details on markets and exchanges.
Trading platforms and apps:  A user-friendly platform contributes to an excellent trading experience. Choose an exchange with an easy-to-learn platform. The Ripple trading platforms in our review are reliable, but some might be challenging for inexperienced traders. This are the best apps for crypto trading.
Customer support:  Customer support is vital for your cryptocurrency success. The best Ripple platforms offer live chat, email, and phone support.
Safety:  A reliable trading platform has top-tier licenses from a regulatory body. It offers industry-leading safety measures for all account holders. Read our in-depth reviews to discover more details about online trading and safety.
How To Open A Trading Account With eToro?
eToro is the leading platform to trade Ripple. It offers excellent social trading services and trading platforms. Traders buy Ripple XRP with a minimum trade requirement of $10. The minimum deposit fee at eToro is $200. There are four simple steps to open a trading account with eToro.
Step 1: Access the eToro official website
Go to the eToro official website. Click on this link: https://www.business24-7.ae/etoro-crypto-start.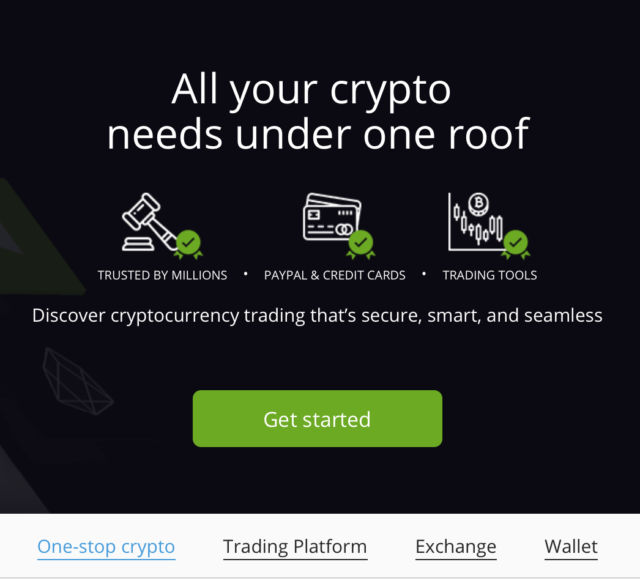 Step 2: Click on the Get Started button
Next, you have to click on Get Started. This button will redirect you to a new page for setting up new accounts.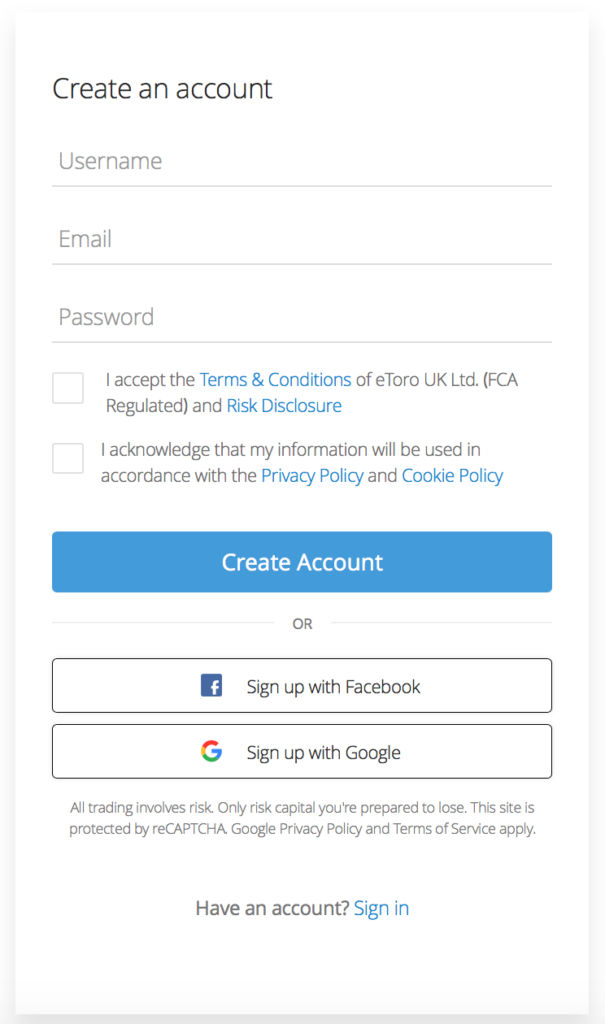 Step 3: Create and verify your account
To buy Ripple through eToro, you have to sign up, verify your account and make a first-time deposit. The system will let you buy, hold, and sell Ripple and other cryptos.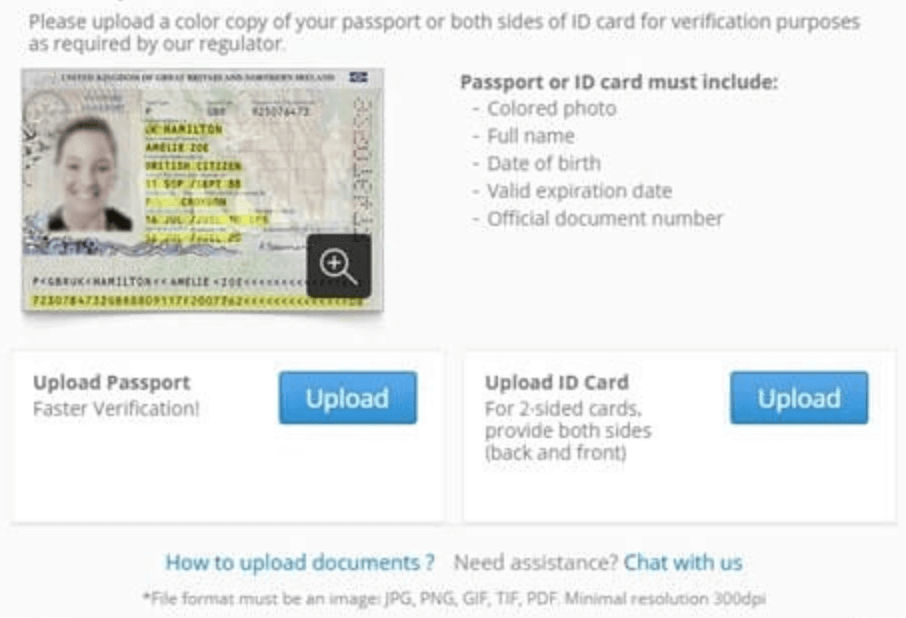 Step 4: Buy Ripple (XRP)
eToro account holders buy, hold, and sell fractions of Ripple. To own Ripple XRP, you don't need to buy a full XRP coin. A 0.000001 bit of XRP is referred to as a "drop" and is the smallest tradeable unit of Ripple XRP. Customers trade all cryptocurrencies available at eToro with fractional of the total coin.
Summary
eToro, Binance, Coinbase, and Coinmama are the best platforms for trading Ripple. All platforms have strengths and weaknesses depending on your trading skills and experience. We recommend eToro to traders at all levels who want access to a competitive fee structure and social trading services. Binance offers excellent support for XRP trading. 
FAQ
Who Created Ripple?
Ryan Fugger is the software developer who founded the Ripple network in 2005. XRP is the native coin of Ripple. Traditional financial institutions prefer using Ripple XRP for settlement between currencies. It has increased in popularity, growing in adoption with the larger cryptocurrency networks. XRP trading is popular in 2022, especially with retail investor accounts.
Is Ripple Available In The U.S.?
U.S. traders have difficulties accessing Ripple trading platforms. An SEC lawsuit against Ripple trading makes it difficult to trade XRP in the U.S.
Is A Crypto Wallet Necessary For Trading Ripple?
Yes. Traders invest in XRP only via a wallet. An XRP wallet offers private and public keys to sign transactions and manage your funds. Read our in-depth reviews to learn more about crypto trading and wallets.
Which Is The Simplest Way To Create A XRP Wallet?
The best steps to take when creating a digital wallet are: – Select a Ripple exchange account to buy/sell cryptocurrency; – Choose a hot wallet to hold small to medium amounts of digital assets; – Choose a cold wallet for larger holdings and long-term investments.
Is There A Minimum Transaction Fee To Trade Ripple XRP?
Yes. The minimum transaction fee on the Ripple blockchain is 0.000010 XRP, also known as 10 "drops." This fee is charged by the network, not by the banks or eToro.