The best crypto trading bots are Coinrule, Pionex, Shrimpy.io, Cryptohopper, Trality, CryptoHero, Wunderbit.io, Botsfolio, TradeSanta, and Quadency. Coinrule is a top choice for preset strategies. Pionex offers the best services for high-volume traders. Trality is an excellent choice for automated strategies. We recommend Botsfolio for beginners, as it has user-friendly interfaces.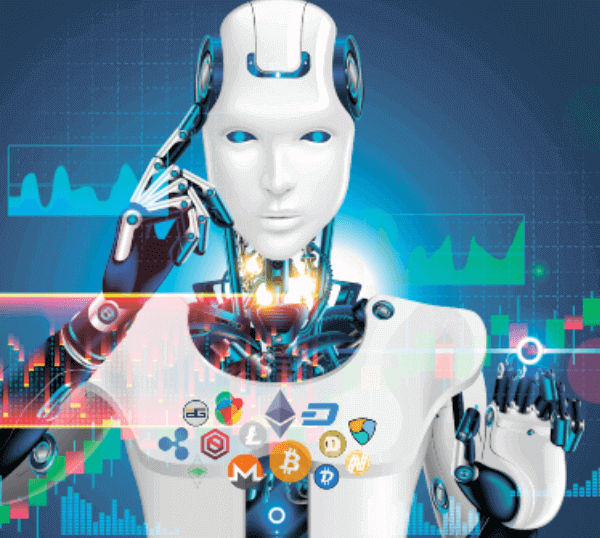 Each crypto trading bot has advantages and disadvantages. This article discusses the best crypto trading bots.
Best Crypto Trading Bots:
Coinrule offers the best platform for preset strategies.
Pionex is a leading provider for high-volume traders.
Shrimpy.io is best for connecting crypto exchanges.
Cryptohopper has the best overall offer.
Trality is the best bot for automated strategies.
CryptoHero has the best mobile platform.
Wunderbit.io has the best social trading services.
Botsfolio is the best choice for beginners.
TradeSanta has the best offer for saving time and money.
Quadency is the top choice for a unified experience.
Best Crypto Trading Bots Overview:
01. Coinrule: Best Bot For Preset Strategies

Coinrule has a wide selection of preset trading strategies. This crypto trading bot lets users customize investing with more than 150 trading templates. These are automatically executed when market conditions meet predefined parameters.
Coinrule has a free package with 7 complimentary template strategies and up to $3,000 in monthly trading volume. It provides access to many account tiers and features, including advanced charting and unlimited template usage.
---
02. Pionex: Best Bot For High-Volume Traders

Pionex is a cryptocurrency exchange with many built-in bots. It offers 12 unique trading bots for free. These let you automate your investing strategy to save time.
Pionex offers a maker-taker fee schedule, manual trading, and a professional mobile app. It is a top choice for high-volume and mobile investors.
---
03. Shrimpy.io: Best Bot For Connecting Crypto Exchanges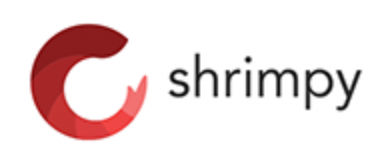 Shrimpy.io is a popular choice for investors searching to connect crypto exchanges. It lets you connect to any of the 18 available exchanges to manage your portfolio.
Shrimpy.io has many account tiers, including a Starter and a Professional package. These come with low prices and straightforward methods to maintain your investments in one place. The demo account lets you test your investment options.
---
04. Cryptohopper: Best Overall Offer

Cryptohpper is a 24/7 trading bot that hosts its services using cloud storage. The main advantage of this bot is that it doesn't experience any downtime. The updates don't interrupt your trading or limit access to your account.
Cryptohopper has an intuitive setup process and a user-friendly interface. This bot lets investors integrate social sentiments, which might enhance your trading strategies.
---
05. Trality: Best Bot For Automating Strategies

Trality is a leading platform for any trader who wants to use a highly reliable algorithm within a community-driven infrastructure. It promotes learning and development, being a top choice for new investors.
Trality offers many tools, including advanced coding possibilities. The Code Editor available lets developers use their coding knowledge to create professional strategies fast. Trality offers flexible pricing plans for investors at all levels.
---
06. CryptoHero: Best Mobile Platform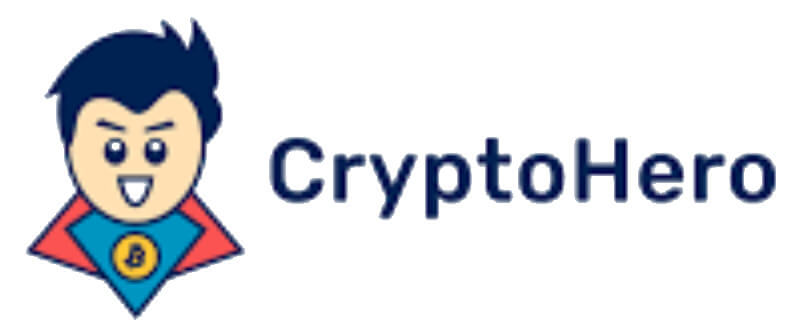 CryptoHero is a leading platform with an intuitive website and a premium user experience. Their mobile app is one of the best in the industry and offers access to many tutorials.
CryptoHero makes crypto trading straightforward. It provides access to both beginner-friendly and professional research tools. It is an excellent app for investors who want access to their investments at any time.
---
07. Wunderbit.io: Best Bot For Social Trading Services

Wunderbit.io is a Bitcoin exchange with accredited cryptocurrency trading services. It lets its customers buy and sell Bitcoin at the best exchange rates.
Wunderbit is a top choice for investors searching for trustworthy social trading services. Investors are allowed to follow one or more traders and copy their strategies for a commission. Wunderbit has a complex fee structure, and it varies depending on the transaction you execute.
---
08. Botsfolio: Best Crypto Trading Bot For Beginners

Botsfolio is a leading crypto trading bot with beginner-friendly services. It has a straightforward interface, easy to learn and use.
Botsfolio lets you trade without coding or trading skills. All you have to do is choose your investing goal, connect to an exchange, and monitor the activity.
---
09. TradeSanta: Best Crypto Trading Bot For Saving Time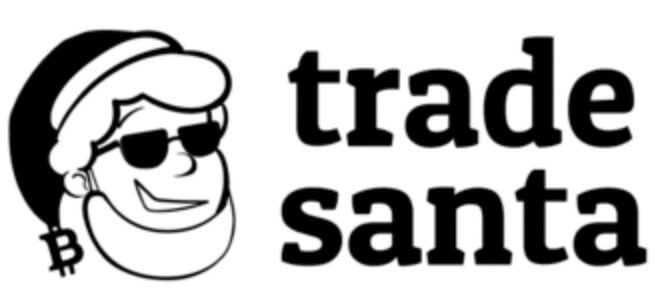 TradeSanta is a cloud-based trading bot for automated trading across different crypto exchanges. It helps traders save time, as it executes trades on their behalf.
TradeSanta supports most of the leading centralized cryptocurrency exchanges. It offers a beginner-friendly sign-up process and access to powerful trading strategies.
---
10. Quadency: Best Crypto Trading Bot For A Unified Experience

Quadency offers a versatile crypto trading bot to build a trading strategy and operate in all top exchanges. It provides access to many assets and research tools.
Quadency offers professional services with advanced charting and an integrated market screener. It is a powerful service for traders at all levels.
---
What Is A Crypto Trading Bot?
A crypto trading bot is a leading strategy. It uses an automated trading system that functions on behalf of the traders. It lets you execute trades automatically as soon as the market meets specific conditions. Crypto bots use account data, like current market volatility and prices. Bots simply the trading process and contribute to attractive revenue gains.
We recommend crypto trading bots to professional UAE traders. It improves efficiency when trading online. But you need to know how and when to use crypto trading bots. Most trading bots offer the following services:
Data Analysis: Crypto bots scan market data from different sources. They use the information and determine whether to buy or sell assets. Many crypto trading bots allow users to personalize the data to offer improved results.
Risk Prediction: This is an essential feature of a cryptocurrency trading bot. Bots leverage the market and determine the potential risk of an asset. This data helps in determining how much to trade.
Buying/Selling Cryptos: All trading bots use API keys (Application Program Interface.) APIs function like a password for your trading bot. Your bot won't trade on your account without the correct API Key.
Related: Best AI Trading Platforms, Best Algorythmic Trading Platforms
What Types Of Bots Are Available?
There are many types of trading bots with attractive customization features. Traders set the algorithm depending on long- or short-term trading goals. The most popular crypto trading bots are below.
Arbitrage Bot
The arbitrage bot is a popular crypto trading bot. It lets you compare processes and costs across many exchanges. Arbitrage bots focus on automatically setting buy and sell orders to avoid high risks. Keep in mind that returns from arbitrage bots might end up being marginal.
Trend Trading Bot
A trend trading bot focuses on the momentum of a specific coin before starting a buy or sell order. If the trend indicates a price increase, the bot will start a long position. If the price falls, it will start a short position.
Coin Lending Bot
A coin lending bot lets you lend assets to margin traders as a loan with interest. These bots automate the process and promise impressive results. Coin lending bots search for the perfect interest rate to help you get better rates.
Summary
Cryptocurrency trading bots in the UAE represent an attractive trading strategy. It is best to use a secure platform with smooth access to different bots. Cryptocurrency trading is safe, but it comes with some risks. Our in-depth reviews discuss the best automated trading strategies.
FAQ
What Is A Crypto Trading Bot?
A crypto trading bot is an application or program that enables trades depending on your predefined conditions. Trading bots are straightforward and support you during online trading. The main benefit of using a crypto trading bot is that it automatically places and executes your order. You don't need to check the platform during the day for price movements.
Should You Use A Crypto Trading Bot?
Whether you should use a crypto trading bot depends on your experience. Many bots stand out because of their high level of success. But you should keep in mind that the cryptocurrency market is volatile. Prices fluctuate based on market conditions. Read our in-depth cryptocurrency trading reviews for details on risk management in the UAE.
Which Are The Advantages Of Crypto Bots?
The main advantages of crypto bots are: Automated trading solutions – a crypto trading bot offers peace of mind and diminishes trading risks Fast trading speeds – a crypto trading bot offers efficiency as it scans the crypto market with ease More time on the market – a crypto trading bot is available 24/7 to watch the market and highlight the best trading opportunities
Which Are The Disadvantages Of Crypto Bots?
The main disadvantages of crypto bots are: Knowledge – if you want to use a crypto trading bot, you need to know how to use predefined strategies; we recommend crypto bots to advanced UAE traders Monitoring – trading bots are your ally when trading online, but these bots still need monitoring. Crypto markets are volatile, and not monitoring your bots might result in losses
Are Crypto Trading Bots Profitable?
Crypto trading bots facilitate greater profits over the long-term because bots make trades faster than you can and even while you're asleep. These bots help you make educated trades and diminish trading risks. Keep in mind that trading bots are pieces of software. A crypto trading bot doesn't have a profit guarantee, and mis-programming your crypto-trading bot will put your funds at risk. Read our in-depth crypto trading reviews for insights on the best strategies.
Do Crypto Bots Actually Work?
Crypto trading bots work and offer a high level of successful traders. But the success of these bots depends on market conditions. Remember that price trends fluctuate and influence your gains. We recommend crypto bots to advanced UAE traders.
Why Do Crypto Bots Need An API Key?
Crypto bots need an API key to access specific trades and execute orders faster. The API (Application Program Interface) key is the trading bot's unique password for executing crypto orders and using your account. Most cryptocurrency exchanges have you use an API key to trade on your behalf. API keys come with different configuration options, including trade permissions and withdrawal options. It is a top option for UAE traders since it boosts security levels.
Do You Need Multi-Factor Authentication When Using API Keys?
Yes. UAE traders need to use API keys and all safety measures available with a trading platform. Two-factor authentication is essential for your online trading safety. It offers protection against potential attacks and hackers. Two-factor authentication protocols ask you to also use a one-time password (OTP). You will receive a one-time password on your phone to complete the login process. Our in-depth reviews discuss safety measures and protocols in the UAE.
What Is Backtesting?
Backtesting is a crucial step before using a trading bot. Backtesting means running tests against historical market data. You need to focus on many aspects, including latency, slippage, and fees. An exchange's API offers valuable data for your backtesting.
Is A Trading Bot Suitable For All Trading Strategies?
No. You need to find a trading bot that matches a specific trading strategy. This is an important step you shouldn't ignore. Remember that many trading systems need some technical knowledge to get started. Read our in-depth crypto reviews for details on strategies available for UAE traders.
Which Are The Best Trading Strategies To Use With A Trading Bot?
There are many trading strategies to use with a trading bot, including mean reversion and momentum trading. Mean reversion is a simple trading strategy. It functions on assumptions on price changes in relation to the average cost of an asset. The idea is that the price will move back towards the average and generate impressive gains. For example, if the average cost of Bitcoin is $10,000 and it experiences a rally to $20,000, traders will sell in bulk. This diminishes the value of Bitcoin because fewer people own it. Momentum trading is a strategy that uses the flow of the market depending on its momentum. The trader focuses on a stream of positive momentum and makes a sale when the momentum reverses. Bots help track the market momentum and identify the best time to buy and sell assets.
Related:
Best Leverage Trading Platforms
Best Crypto Staking Platforms
Best UAE Crypto Exchange
How to buy Ethereum in UAE
How To Buy Cryptocurrency in UAE – A Step by Step Guide
Best Cryptocurrency Exchange Dubai
Best Cryptocurrency to invest
Best Bitcoin wallets
Best Crypto Day Trading Platform
Best Crypto signals telegram groups
Best Crypto portfolio trackers
How To Buy Bitcoin in UAE and Dubai
Best Cryptocurrency Exchanges for Bitcoin Trading