This guide helps to compare and find the best forex brokers in UAE with demo accounts. Demo (paper) accounts allow users to test their trading strategies with virtual money before applying them to real accounts. However, with 106 local and offshore online brokers available in UAE offering different trading conditions, selecting the ideal option for individual needs is hard.
To help beginners and advanced traders make the ideal choice, the services of available providers have been assessed considering: the range of forex currency pairs, amount of virtual money, minimum deposit, spreads & commissions, available trading tools, research & education materials, Islamic accounts availability, and customer support.
This guide compares 106 providers for users to review and find the ideal forex broker for their needs. To help them make an informed decision, a list of the best forex brokers in UAE offering demo accounts is shared below, followed by in-depth reviews and comparisons.
Best Demo Account Forex Brokers in UAE
eToro – Best Overall Choice
Capital.com – Top For Forex CFDs
AvaTrade – Ideal For Variety Of Platforms
Forex.com – Best For MT4
FXCM – Optimal For Algorithmic Trading
Top Demo Account Forex Brokers in UAE Reviewed
Forex brokers in UAE with the best demo accounts are reviewed below including key features.
eToro
Capital.com
AvaTrade
Forex.com
How To Find The Best Forex Demo Accounts in UAE?
The term "Demo Account" refers to a special kind of practice account. Forex traders use these accounts to familiarise with the brokers trading platform environment and features. Criteria for selecting a forex broker with the ideal demo account in UAE are listed below.
Availability of forex trading instruments
Minimum deposit requirement
Amount of virtual money available
Fees
Forex Trading Platforms and Third Party Integrations
Broker's reputation
Personal Preferences of the trader
Top Demo Account Brokers in UAE Compared
Key features of forex brokers with the highest ranked demo accounts are compared in the table below.
information might have changed.
| Broker | Number of Forex Pairs | Virtual Money for Demo Account | Spreads on EUR/USD | Max Leverage | Trading Platforms | Deposit & Withdrawal Methods | Customer Support Options | Regulators |
| --- | --- | --- | --- | --- | --- | --- | --- | --- |
| eToro | 50 | $100,000 | starting from 0.9 pips | 1:30 | eToro Platform, Mobile Apps | Credit/Debit Card, Wire Transfer, e-wallets | Live Chat, Tickets | FCA, CySEC, ASIC |
| Capital.com | 130+ | Unlimited | starting from 0.6 pips | 1:30 | Capital.com Platform, Mobile Apps | Credit/Debit Card, Wire Transfer, e-wallets | Live Chat, Email, Phone | FCA, CySEC |
| AvaTrade | 50+ | $100,000 | starting from 0.9 pips | 1:400 | MetaTrader 4, MetaTrader 5, AvaTradeGo, AvaOptions | Credit/Debit Card, Wire Transfer, e-wallets | Live Chat, Email, Phone | Central Bank of Ireland, ASIC, JFSA, FSCA, ADGM, FRSA, BVI |
| Forex.com | 80+ | $10,000 | starting from 0.2 pips | 1:30 | Advanced Trading Platform, Web Trading, MetaTrader 4 | Credit/Debit Card, Wire Transfer | Live Chat, Email, Phone | CFTC, FCA |
| FXCM | 39+ | $20,000 | 1.3 pips | 1:30 | Trading Station, MetaTrader 4, NinjaTrader | Credit/Debit Card, Wire Transfer, e-wallets | Live Chat, Email, Phone | FCA, ASIC, FSCA |
What Are The Advantages Of Forex Demo Accounts?
If you're looking for a new broker, signing up for a demo account might be the quickest and most risk-free method for testing if that trading platform has all the features you need. It's generally recommended to do this before putting any real money into an account with that broker.
Demo accounts can also be used to evaluate trading strategies and test trading robots. By using a demo account, traders are able to see how particular trading strategies would perform based on real-world data without needing to risk real money during the learning process.
Trading platforms provide charting features, indicators, and functions that are invaluable in the trading process. Signing up for a forex demo account can provide you with the valuable experience needed to confidently and quickly use a new trading platform. The more adept you are with the trading platform, the more likely you will trade profitably.
What Are The Disadvantages Of Forex Demo Accounts?
Probably the most significant disadvantage with a forex demo account is that it's not real money. This removes risk, but it also removes any potential gains. Connected with this, you don't experience the intense emotional swings of real-life trading. This means demo accounts don't help you develop a resistance to emotional trading. Emotional trading is trading based on what you "feel" is the right trade. Emotional trading – instead of trading based on a strategy – is one of the leading causes of failure on the market.
Inexperienced traders also tend to be complacent when using a demo account to practice their trading skills. Subconsciously, they know that there is no real risk involved, and so they may take more significant risks then they would do in a real-money environment. This lack of emotional experience with emotional control can cause the research and learning acquired from the demo account to be less than accurate, and therefore, less than reliable in the real world.
Lastly, some demo accounts are completely removed from real market trading data. That means essential real-world factors – such as lag time, slippage, and latency – might be invisible inside of the demo account.
What Are Demo Account Alternatives?
If a demo account doesn't seem to fit your needs, you might consider a micro account. Micro accounts are funded with real money and can be used to simulate actual trading. For example, if you were to make it $2000 trade inside of a demo account and that $2000 trade were to increase significantly, you wouldn't make any money. However, had you been trading inside of a micro account, you might have received some of the profit.
Another benefit of micro accounts is that they provide you with real-market conditions such as surprise news, slippage, and latency. Each of these things can dramatically affect the success (or failure) of a trade.
Trading Psychology And Demo Accounts
There's a surprising amount of psychology involved in forex trading. It can be mentally and emotionally challenging, requiring that forex traders have complete control over their emotions along with a fact-based strategy for their trading behavior. If you take the demo account seriously, it can be an incredibly useful way for you to improve your mental and emotional fortitude for trading.
Account Size Management And Demo Accounts
No matter what form of trading or investing you are involved in, risk management it's fundamental to your success. There are many different ways to manage risk and one of them that is related to demo accounts is account size management. Account size management is where you attempt to avoid significant losses in your account by choosing the size of your trades in proportion to the size of your account.
For example, if the trader has $100,000 in his trading account and decides to use 20% trade sizes ($20,000 per trade). If the first trade is lost, the account will lose 20% of its value. If two more losses of 20% happen, the account will be drawn down a total of $60,000. That trader must make a gain of 150% just to break even.
Compare that to a trader who decides to use 4% trade sizes. If this new trader also loses three sequential trades (the same as the first trader), he would've only lost $12,000 and could reach breakeven with a 17.6% gain.
Especially in times of significant market volatility and adversity, risk management is the key to staying solvent. Account size management within a demo account is a great way to develop your account size management skills.
How To Start Virtual Trading?
Virtual trading is available with online brokers. We recommend the eToro demo account. eToro is a trustworthy brokerage firm with attractive forex and social trading tools. It has an excellent multi-asset trading platform. eToro is a good choice for both inexperienced and professional traders. Here is a step-by-step guide on virtual trading with eToro.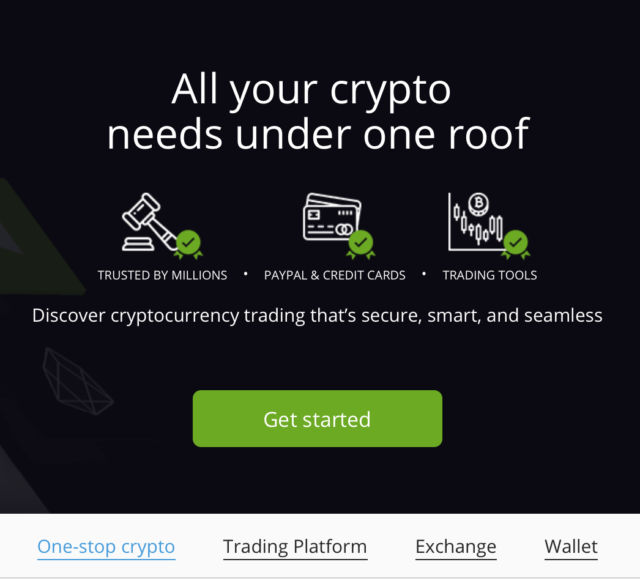 Step 1: Register A Trading Account
The first step is to register a trading account. eToro offers a simple sign-up form on its website. You have to upload personal information, including your full name and source of funds.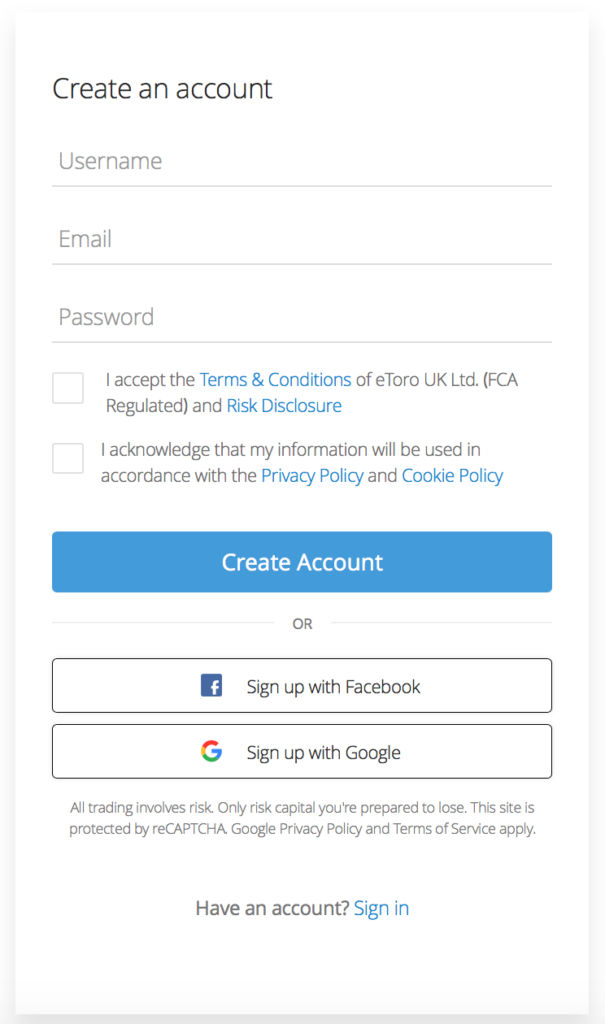 Step 2: Change To Virtual Trading Mode
After you open your account, eToro will request a deposit. You should skip this step and switch to the demo mode. You will receive access to $100,000 in paper funds.
Step 3: Choose A Forex Market
The next step is to choose a forex market. Search for the forex pair you want to trade, and start testing your strategy.
Step 4: Place A Demo Forex Trade
Choose from a buy or sell order and place your demo forex trade. Submit your stake and click on the "Open Trade" button. When you close the position, you will see the profit or loss on the trade.
Conclusion
It requires time and effort to compare and evaluate the services of different brokers in the UAE to find the ideal demo account provider. Users must explore and evaluate relevant information to make the optimal choice for their needs.
This guide does the hard work for you, comparing and evaluating the top choices for different types of traders and trading goals. The results of our analysis of brokers with the best forex demo accounts in UAE are summed up in the table below.
Leveraged and speculative product. Not suitable for all investors. You should consider whether you can afford to take the high risk of losing your money. Capital is at risk.
| RANK | BROKER | PLATFORM SCORE | BEST FOR | WEBSITE |
| --- | --- | --- | --- | --- |
| #1 | eToro | 3,3/5 | Best Overall | Official website |
| #2 | Capital.com | 4,9/5 | Forex CFDs | Official website |
| #3 | AvaTrade | 4,9/5 | U.S. Forex Options | Official website |
| #4 | Forex.com | 4,9/5 | Options Trading App | Official website |
| #5 | FXCM | 3,0/5 | CFD Options | Official website |