This guide helps users to find the best forex brokers in the UAE for Expert Advisors. The usage of expert advisors is widespread among UAE traders as they allow trading automatization through the usage of mathematical algorithms that determine profitable entry and exit points. Due to the variety of online brokers offering usage of EA's with different trading conditions, it is difficult to select the ideal option for individual needs.
To guide traders safely through the selection process, we have evaluated, compared and reviewed providers and their services in UAE to create a list of best choices. To satisfy the needs of different types of traders, our assessment considers Expert Advisor availability (MT4), demo account availability, VPS Server availability, range of forex trading instruments, fees and commissions and customer support.
This guide compares 26 providers for users to evaluate and find the ideal forex broker for their needs. To help them make an informed decision, a list of the best forex brokers in UAE for Expert Advisors on MT4 is shared below.
Top 5 Forex Brokers in UAE for Expert Advisors (MT4)
Best Forex Brokers in UAE for Expert Advisors Reviewed
The top 5 forex brokers in UAE for Expert Advisors are reviewed below.
1. AVAtrade – Best Forex Broker for Expert Advisors Overall
2. XM – Best Beginners Broker for Expert Advisors
3. IC Markets – Best Professionals Broker for Expert Advisors
4. FXTM – Best CFD Forex Broker for EA
5. RoboForex – Best EA Broker for Forex Trading
Top 5 Forex Expert Advisors in UAE for MetaTrader 4
The 5 best forex expert advisors in UAE for MetaTrader 4 are listed below.
1. 1000pip Climber EA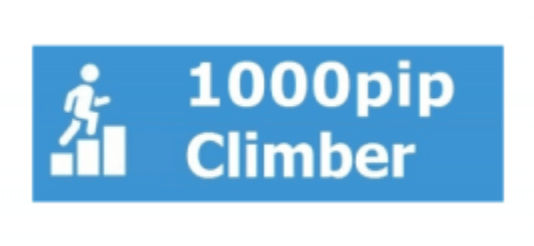 1000pip Climber EA is a forex Expert Advisor that uses its own algorithm to generate trading signals. It has three different time frames: 15 minutes, 1 hour, and 4 hours. The Expert Advisor works with up to 1:500 leverage. It costs $297 (one-time fee).
---
2. Flex EA

Flex EA has a long standing operational history of 7 years. It has an average yield of 300% and works in all kinds of market conditions. It requires a minimum deposit of $3,000 and works with up to 1:500 leverage. It is among the best MT4 forex Expert Advisors in UAE.
---
3. Alfa Scalper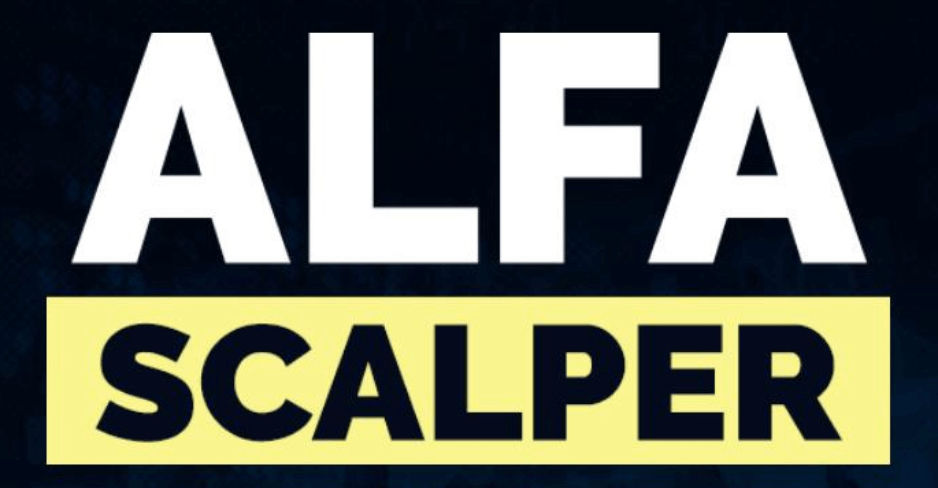 Alfa Scalper is the best scalping MT4 forex Expert Advisor. It has an average yield of 49,36%.
The Alfa Scalper is intuitively designed and beginner-friendly. It costs $100 one-time fee and provides forex traders with up to 1:50 leverage.
---
4. Athena Expert Advisor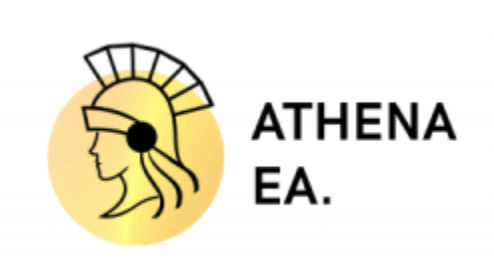 The Athena Expert Advisor was developed by Chris Svorcik in 2014. Its automated trading system assists traders in making more informed and profitable forex trades. The Expert Advisor is mainly focused on the EUR/USD forex pair, but works with other financial instruments including stocks, options, and futures. Its software is beginner-friendly. Athena Expert Advisor is available for $699 yearly, $999 lifetime or as free rent (with 25%-35% profit shares).
---
5. FX Fortnite

The FX Fortnite Expert Advisor has a rating of 9,4 out of 10 and an average yield of 135%. It performs automatic trades, trades with the trend, and hedges positions automatically. Users can adjust the settings of the trading bot according to their own preferences. To use FX Fortnite, requires a minimum deposit of $500. The maximum leverage available is 1:100.
---
How To Choose The Ideal Broker For Expert Advisors in UAE?
Criteria that help to select a forex broker for Expert Advisor in UAE are listed below.
Trading Strategy – It is important for traders to select an EA based on their trading strategy. Each EA is different. Traders that want to scalp the markets should prefer Expert Advisors that allow scalping techniques.
Demo Account Features – Allow users to test their Expert Advisors and tweak the settings for perfection. Brokers offer different demo account features. Brokers with desired trading features for testing purposes should be preferred.
Customer Support – Customer service of the broker and the EA should be considered. Fast and reliable customer support increases chances of profitable trading.
Free Trial – EA's with free trials should be preferred. Free trials allow traders to preview its features and increase chances for profit.
Top EA's Compared
Key features of the top expert advisors in UAE are compared in the table below.
| | | |
| --- | --- | --- |
| Expert Advisor | Features | Required Initial Deposit |
| 1000pip Climber EA | Beginner-friendly, no minimum deposit required | $0 |
| Flex EA | Works in all market conditions and provides users with 1:500 leverage | $3,000 |
| Alfa Scalper | Scalps the markets for a constant flow of small profits | $100 |
| Athena Expert Advisor | Free to use, includes a risk management module | $50 |
| FX Fortnite | Provides users with trading signals | $500 |
What is an Expert Advisor?
An Expert Advisor is a software that assists traders in making profitable trading decisions. It uses mathematical algorithms to determine profitable entry and exit points.
Expert Advisors are programmed in Meta Quotes Language (MQL) and work on the MetaTrader 4 and MetaTrader 5 trading platforms.
How to Set Up an EA for Forex Trading?
Steps to set-up Expert Advisors for forex trading are listed below.
Download the EA Software and Install it
Run the EA on MetaTrader 4 (Open MetaTrader 4 and click on the ''Expert Advisors'' tab)
In the dropdown menu, click ''New'' and then select the correct file of the Forex Expert Advisor. (Name it and click ''Create.'')
Configure the settings of the forex expert advisor (based on personal preferences and settings)
Which Forex Trading Platforms Available in UAE Support EA's?
Forex trading platforms available in the UAE that support Expert Advisors are listed below.
MetaTrader 4 (MT4) – is one of the most commonly used forex trading platforms that supports Expert Advisors. The trading platform is free to use. It allows users to deploy their own Expert Advisors and configure them using the platform's native MQL4 programming language.
MetaTrader 5 (MT5) – is the latest version of the MetaTrader trading platform and supports a wide range of Expert Advisors. MetaTrader 5 offers advanced trading features, and algorithmic trading strategies.
cTrader – is one of the best forex trading platforms that supports Expert Advisors. It allows users to deploy EA's dynamic charting features and lightning-fast order execution speed.
NinjaTrader – is a platform that features advanced charting functions and allows traders to open many positions simultaneously (great for scalping).
What are the Main Types of Forex Expert Advisor
The main types of forex Expert Advisors available to traders in UAE are listed below.
Trend Following EAs – identifies trends of forex currency pairs and follows them. Trend following Expert Advisors often use technical indicators like MACD, moving averages, and Bollinger Bands to base their anticipated direction.
Breakout EAs – use technical indicators like Fibonacci levels and pivot points to identify key levels. Breakout EA's recognise key support and resistance levels, trade breakouts and reversals.
Scalping EAs – makes a lot of trades and trie to make many small profits. Scalping EAs often use technical indicators like stochastics and RSIs to identify profitable short-term trends.
Grid EAs – are developed to open a series of grid orders at specific time intervals above and below current market prices. They often use technical indicators to identify important support and resistance levels around the areas where the grid orders are placed.
Arbitrage EAs – This type of Expert Advisors aim at making a profit between price differences across multiple different brokers. Arbitrage Expert Advisors are connected to several brokers and place buy and sell orders with them, exploiting small price differences.
News Trading EAs – trade during major news publications and events, like FED interest rate changes and non-farm payroll releases. News trading EAs use technical indicators to identify trends and market reactions during and shortly after news events to open positions accordingly.
What are the Advantages of Using a Forex EA?
The pros of using forex Expert Advisors for forex trading are listed below.
Elimination Of Emotions
Traders' emotions often impact trader decisions in a negative way. Expert Advisors eliminate emotions by trading automatically (based on its settings and parameters).
Faster Trading
EA's find and place profitable trades quicker than humans. They scan entire markets, analyse risk factors, and instantly open and close positions. The increased trading speed allows EAs to profit from as many trading opportunities as possible.
24/7 Trading
Expert Advisors trade 24/7 (as long as they are connected to a stable internet connection). Human traders need to sleep, work, and do other things besides trading. This makes forex Expert Advisors superior when it comes to constant trading.
Easy Backtesting
EA's test trading strategies using simulated trades and demo accounts. They can scan thousands of outcomes in seconds. Additionally, EAs can store a lot of data and test multiple trading strategies at the same time.
Simultaneous Multiple Currency Trading
Forex EAs can trade and manage multiple trades at the same time. While humans are also capable of simultaneous trading, it is harder for them to have control. Expert Advisors trade according to settings and parameters and don't make mistakes.
What are the Disadvantages of Using a Forex EA?
The cons of using forex Expert Advisors for forex trading are listed below.
No Recognition of Fundamental Data
One of the most significant disadvantages of forex Expert Advisors is that they only use statistics, charts, and historical data. They ignore all external factors like market trends and news releases that may influence asset prices. This can affect the overall profitability of Expert Advisors over the long run.
Forex EAs Can Suffer From Technical Problems
Forex EA's can have technical issues like connectivity problems, hardware failures, and power shortages.
Limitation To Certain Assets
Forex EA's often allow trading on certain assets or asset classes. They are not useful to traders that want to trade on multiple financial markets.
Limitation To Certain Strategies
Most EA's only trade according to certain specific strategies.
Conclusion
It is challenging and time consuming to analyse and compare the services of different brokers in the UAE to find the ideal option. Users need to gather and review all essential information to make the optimal choice for their needs.
In this guide, we have done the hard work for you by comparing and evaluating the top choices for different types of traders and trading goals. The results of our evaluation and comparison of the best forex brokers in UAE for expert advisors are summarized in the table below.
| RANK | BROKER | GENERAL | PLATFORM SCORE | BEST FOR | WEBSITE |
| --- | --- | --- | --- | --- | --- |
| #1 | AVAtrade | Good choice of social trading options | 4,9/5 | Best Forex Broker for Expert Advisors Overall | Official website |
| #2 | XM | Very competitive trading fees | 4,1/5 | Best Beginners Broker for Expert Advisors | Official website |
| #3 | IC Markets | ​​Multiple account types and trading platforms | 4,5/5 | Best Professionals Broker for Expert Advisors | Official website |
| #4 | FXTM | Excellent customer service available in English and Arabic | 3,8/5 | Best CFD Forex Broker for EA | Official website |
| #5 | RoboForex | Broad range of tradable assets | 0,0/5 | Best EA Broker for Forex Trading | Official website |