This guide helps users find the best UAE platforms for trading with gold. Various reliable and unreliable online brokers in the UAE offer gold investment options. It is often hard to separate the "wheat from the chaff" when choosing the suitable platform for certain individual needs and goals.
Missing out on research and comparing different brokers could impact investors to select a platform with limited trading tools, availability of assets, transparency, or regulation.
This guide assesses 43 online brokers in UAE for users to review and find the ideal platform for their needs. To help them make an informed decision, a list of the best gold trading platforms in UAE is shared below.
This guide assesses 43 online brokers in UAE that offer trading with gold. To help users make an informed decision and find the ideal option for their needs and goals, the best gold trading platforms are listed, reviewed and compared considering number of gold markets, customer support, gold trading fees, mobile trading apps, deposits & withdrawals, research & education on gold, regulation, and islamic account availability.
5 Best Gold Trading Platforms in UAE
Top 5 Gold Trading Platforms in UAE Reviewed
5 Online brokers with the highest rated platforms for gold trading in UAE are reviewed below.
1. IC Markets – Best fees for gold trading
2. Interactive Brokers – Best for active traders
3. IG Trading – Best for Mobile trading
4. eToro – Best For Beginners
5. AVAtrade – Best for Research and Education
Top Brokers For Gold Trading Compared
Key features of online brokers with the highest ranked gold trading platforms are compared below.
| Broker | Gold Trading Options | Trading Platforms | Research & Analysis Tools | Customer Support |
| --- | --- | --- | --- | --- |
| IC Markets | Gold (spot and futures) trading on standard and micro contracts | MetaTrader 4/5, cTrader | Trading Central, Economic Calendar, Forex News | 24/7 Live Chat, Email, Phone |
| Interactive Brokers | Gold spot, futures, and options trading | Trader Workstation, Client Portal, IBKR Global Trader, IBKR Mobile | Wide variety of tools, including PortfolioAnalyst and Risk Navigator | 24/5 Live Chat, Email, Phone |
| IG Trading | Spot gold and gold futures trading, options and ETFs that track gold prices | IG Trading platform, ProRealTime, L2 Dealer, MetaTrader 4 | IG Academy, Technical Analysis, Fundamental Analysis | 24/5 Live Chat, Email, Phone |
| eToro | Gold trading through CFDs and ETFs | eToro web and mobile | eToro Trading School, Market Analysis | 24/5 Live Chat, Support Ticket |
| AvaTrade | Spot gold trading and gold futures trading | MetaTrader 4/5, AvaTradeGO, AvaOptions, Avasocial, DupliTrade, Capitalise.io | AvaTrade Education, Economic Calendar, Market Analysis | 24/5 Live Chat, Email, Phone |
How To Find The Best Gold Trading Platforms in UAE?
Criteria that help finding online brokers with the best suited gold trading platforms are listed below.
Assets: You can trade gold as CFDs, ETFs, gold futures and physical gold (gold bullions, bars and coins) . We have considered how many options for gold trading is offered by each broker.
Mobile Trading: Brokers offer mobile trading for spot gold and other commodities. Make sure your broker's mobile platform has the trading tools you need.
Fees: Trading fees for precious metals vary depending on the broker. Getting the best rates means more profit from winning trades. Brokers that offer 0% trading fees are the best, as long as the spread is competitive.
Trading platforms: Commodity traders need fast execution, and a breaking news feed. Historical data should also be easy to access, especially if your broker uses a proprietary trading platform.
Deposit & Withdrawal: Deposits and withdrawals need to be easy and cheap. Don't choose a broker that charges to receive or send money. Bank fees may apply, but you can opt for an online payment method that is free.
Regulation: Brokers regulated by the FCA, CySEC, and the ASIC deliver top-notch service. There are loads of brokers that are compliant in leading markets to choose from in the UAE.
Research & Education: Trading gold is not for noob traders, and the gold markets are volatile. Anyone who isn't experienced in the gold markets should choose a broker with good educational resources.
Customer support: Choose a broker that has customer support staff in the language and timezone you need. Even better if it offers support 24/7.
Quick Facts About Gold?
Gold is a shiny metal made from the chemical Aurum that has been precious to mankind for a long time. It is one of the world's most expensive metals associated with wealth and beauty.
Different Ways Of Trading and Investing With Gold in UAE
The gold trading basics in UAE are that you choose how you want to invest in gold, how much you want to invest gold, and for how long you want to trade gold.
You can invest and trade in gold in four ways: gold bullion, gold futures, gold ETFs, and gold mining ETFs.
Gold Bullion – You cannot invest in gold bullion via a trading platform, but by buying physical gold bars and coins. You can buy gold in a gold seller's store or online. The biggest risk of investing in gold bullion is that thieves can steal it from you.
Gold Futures – Investing in gold futures involves speculating on its price and deciding whether to take physical delivery of gold or not. Leveraged trading is available on gold futures contracts. This is profitable, but risky.
Gold ETFs – Gold ETFs are exchange-traded funds that track the value of gold. Examples of gold ETFs are SPDR Gold Shares (GLD), iShares Gold Trust (IAU), and Aberdeen Standard Physical Gold Shares ETF (SGOL). Gold prices fluctuate like stock prices and ETFs give you exposure to these price changes.
Gold Mining – Gold mining ETFs are exchange-traded funds that track the stock value of gold mining companies like VanEck Vectors Gold Miners ETF (GDX), VanEck Vectors Junior Gold Miners ETF (GDXJ), and iShares MSCI Global Gold Miners ETF (RING). By investing in gold mining ETFs you invest in gold mining performance rather than gold's price.
Things You Should Consider Before Trading Gold
You should know that gold investments are speculative, have a bad long-term performance, and that you shouldn't invest in them because they are easy to understand. All assets including gold are volatile. There are assets that out-perform gold. Investing in new technologies like cryptocurrencies can be more profitable than gold.
You should invest in gold over the long-term as a hedge against inflation and to preserve your wealth. Gold doesn't out-perform other asset classes but is a storage of value. Unlike currencies that are subject to inflation, gold keeps its value. You can diversify your portfolio by investing in gold along stocks, cryptocurrencies, and other financial instruments.
Short-Term Gold Investing
You should invest in gold over the short-term to profit from its price movements. Gold doesn't generate dividend or interest like stocks.
Risks of Investing in Gold
The risks of investing in gold are security and purity concerns, fees, and not earning passive income. When you invest in physical gold you don't know its purity and thieves can steal it. Commissions on gold are high, especially when you buy gold end products. Gold doesn't generate a passive income like investing in dividend stocks, peer-to-peer lending, and other forms of investing do.
Tax Rules on Gold Investments in the United Arab Emirates
Dubai charges 5% VAT on gold, which is the lowest tax rate on gold worldwide. For this reason, people call Dubai the city of gold. You don't have to pay any capital gains tax when investing in gold stocks, gold ETF's, or other forms of 'paper gold'.
Getting Started with Trading on Gold Trading Platforms in UAE
You get started with trading on gold trading platforms in the United Arab Emirates by opening a gold trading account, verifying your identity, depositing funds into your account, and opening your first gold trade.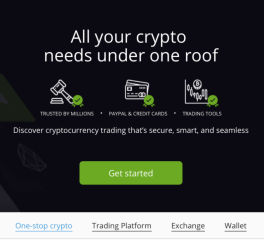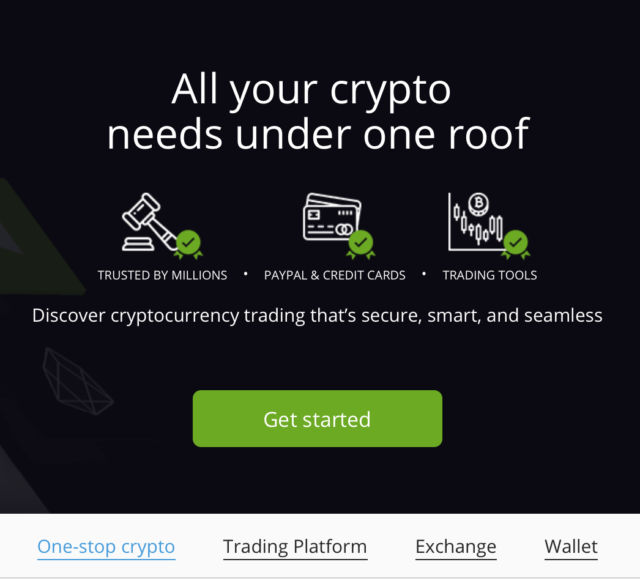 Opening an eToro Gold Trading Account
You open an eToro gold trading account by going to the eToro website, clicking on 'Sign Up', and filling in your personal details.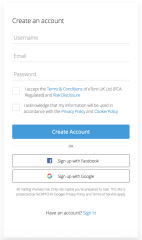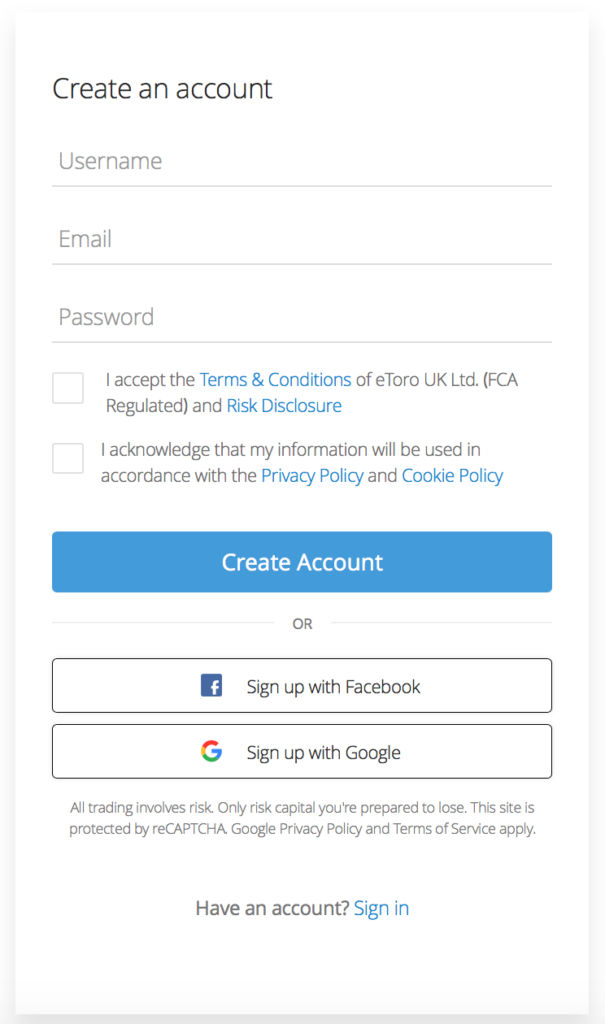 Verifying Your Identity
All traders will need to verify their identity before they can trade gold at eToro. You do this by uploading a photo of your passport, national ID card, or driver's license.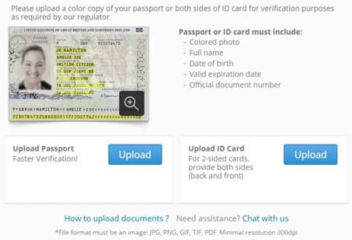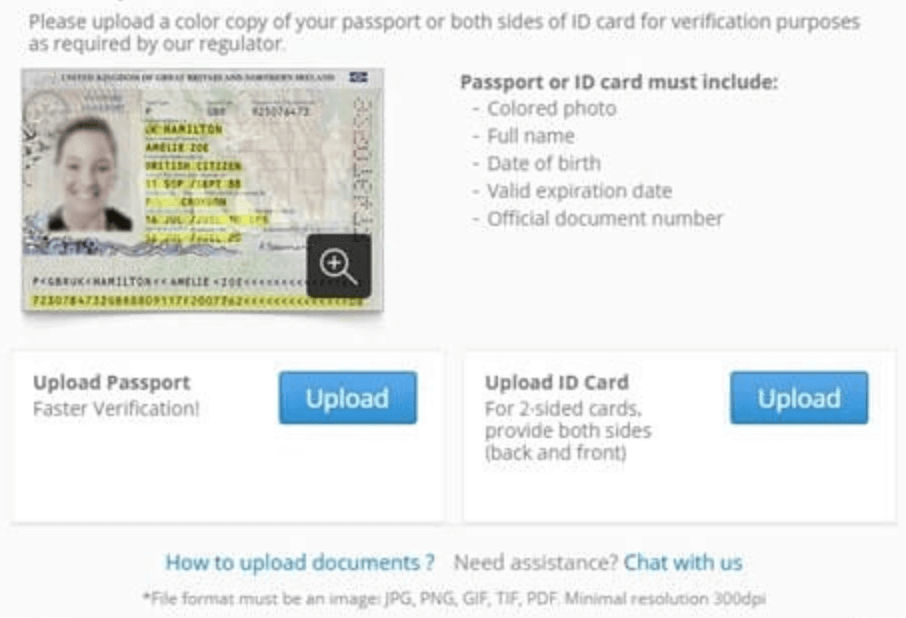 Depositing Funds to Trade Gold
You will need to deposit funds into your gold trading account at eToro before you can start trading. eToro has multiple banking options available like credit/debit cards, PayPal, and bank transfers.
Open a Gold Trade
Search for 'SPDR' or 'GLD' in eToro's asset search bar to find all available gold investment options, select one, click 'Trade', and 'Open Position' to open a gold trade. A pop-up will show, where you fill in the amount you want to invest, choose whether you want to go long or short (buy/sell), and set your risk parameters.
Conclusion
The increasing number of online brokers in UAE offering different platforms and features makes it hard to find the ideal option for individual needs. Reviewing and evaluating the services of numerous providers requires time and expertise.
This guide helps users to make the optimal selection for their investment goals by comparing and evaluating top providers. The results of our analysis of the best gold trading platforms in UAE are wrapped up in the table below.
FAQ
How to trade gold in the UAE?
There are different ways to invest in gold in UAE including physical gold, gold ETFs and gold futures contracts.
What are the biggest gold exchanges in UAE?
The biggest gold exchanges in UAE include Dubai Gold & Commodities Exchange (DGCX), Dubai Multi Commodities Centre (DMCC), Dubai Gold Souk and the Abu Dhabi Securities Exchange (ADX).
Are profits made with gold trading and investing taxed in UAE?
Profits of UAE citizens made with gold trading and investing are subject to 0% income and corporate tax in the UAE.
How much should I invest in gold as a beginner?
There is no general rule on how much beginners should invest in gold. A typical rule of thumb recommended by financial advisors advise is to invest a maximum of 10% of their net worth.