Crypto staking is a popular investment in UAE allowing users to generate passive income and support security and independency of the blockchain network. There are 31 crypto exchanges in UAE offering staking possibilities with different conditions making it hard for investors to select the ideal platform for their needs.
Reviews and evaluations of available staking platforms and their features help traders select a provider with high returns, wide range of tokens for staking, intuitive trading interface and great reputation.
This guide compares available crypto exchanges in UAE to help users find the ideal platform for their needs. The best crypto staking platforms in UAE are listed below, followed by in-depth reviews, comparisons, and FAQs.
Best Crypto Staking Platforms in UAE 
Top Crypto Staking Platforms Reviewed
Exchanges with the best crypto staking platforms in UAE are reviewed below.
1. eToro – The most popular crypto staking platform with copy trading
2. Crypto.com – The most user-friendly crypto staking platform that pays up to 14.5% pa
3. Binance – Staking crypto and trading at the same time
4. Coinbase – Best U.S. Platform For Staking Crypto
What Are The Best Crypto Coins For Staking?
The best suited crypto coins for staking in UAE are listed below.
1. Cardano (ADA)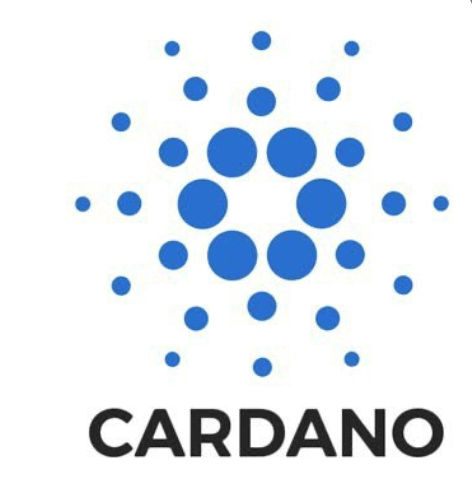 Cardano is the alternative to major cryptocurrencies such as Bitcoin and Ethereum. It has been using Proof-of-Stake for blockchain network validation since its inception.
When you stake Cardano, you get an annual return of between 5% and 9%. At an online broker like eToro you can buy and stake this coin.
Cardano has a few advantages over Ethereum. For example, it can process more transactions through the more efficient Proof-of-Stake system.
---
2. Tron (TRX)

Another suitable option for staking is Tron. You can also stake this coin at eToro and you don't even have to do anything for that.
At Tron, the return on staking is around 5% per year. You receive this return in new Tron coins that you will find in your wallet. Tron is one of the 30 most valuable cryptocurrencies of the moment and is widely used.
---
3. Polygon (MATIC)

The Polygon coin has been around since 2020 but only became popular in 2021. The market value rose from less than 100 million dollars at the beginning of 2021 to a record high of 10 billion dollars.
You can stake Polygon and you will then receive an annual return of about 12% on your invested coins. The process of staking this coin is more difficult than with the previous two options. You have to become a Polygon validator or delegator to stake Polygon.
Once you are one of these, you have to send your Polygon to a trusted MATIC staking provider. You can do this with ERC-20 wallets like MetaMask.  Luckily, you can buy Polygon on Coinbase and eToro.
---
How To Select The Ideal Trading Platforms Staking in UAE?  
Criteria to find a crypto exchange with the optimal staking trading platform in UAE are listed below.
High Staking Returns
Wide Range Of Crypto Staking Coins
Great technical support for staking (transaction validations and network notes maintenance)
Transparent Proof Of Reserves
Security and Safety Features
Great Regulation and Reputation
Diversified Deposit & Withdrawal Options
Intuitive staking features and tools
Top Cryptocurrency Exchanges For Staking Compared
Key features of the top rated crypto exchanges in UAE for staking are compared in the table below
| Broker | Available Cryptocurrencies for Staking | Returns for Staking | Minimum Investment | Customer Service | Regulators |
| --- | --- | --- | --- | --- | --- |
| eToro | 10 | N/A | $150 | 24/7 Support | FCA, CySEC |
| Binance | 60+ | Up to 20% APY* | $10 | 24/7 Support | Multi-region |
| Crypto.com | 30+ | Up to 12% p.a.* | $1 | 24/7 Support | Malta's MFSA |
| Coinbase | 5+ | Up to 5% APY* | $2 | Business hours | US's FinCEN |
What is crypto staking?
Crypto staking means the purchase of crypto coins to keep (hold) them in a wallet for a certain period of time. You will receive a fixed interest rate at the end of the agreement. Super easy, buy crypto and then lock it for a fixed period and earn interest.
Staking works with Proof-of-Stake (PoS). This algorithm creates new blocks on the blockchain. By staking, new blocks are created by a crypto user who is already holding some coins. This staking validates new blocks and transactions on the blockchain.
Anyone who has crypto can take part in the validation of blocks by staking crypto. You do this by staking cryptocurrency. The more coins you own, the more power you have to validate transactions. For the validation of cryptocurrency, you will receive a certain amount back. This is called crypto staking and can yield a nice return.
As an investor, you are always looking for the best return on your investment. So where do you get this? 
Conclusion
Crypto staking is a popular investment in UAE that allows generating passive income. With the numerous exchanges, potential traders must compare and evaluate key information to choose the ideal trading platform for their needs.
This guide does the hard work to keep users informed by comparing, reviewing and evaluating services of available crypto exchanges. The Business24-7 experts have previously removed scam offers to guarantee informed decision-making. The assessment results in a list of the best crypto staking platforms in UAE, wrapped up in the table below.