Bybit is a cryptocurrency CFD broker founded in 2018 that offers peer-to-peer and leveraged trading. On Bybit users can trade cryptocurrencies with leverage as high as 100x. Bybit doesn't accept fiat deposits and does not have KYC verification in place.
About Bybit
Bybit is run by Bybit Fintech Limited registered at 6 Shenton Way, #12-11/11A, Singapore. Their team consists of 50 employees and features prominent members that have worked at XM, Morgan Stanley, Nuoya Fortune, Tencent, and Ping'an Bank.
Features
Bybit offers P2P crypto trading, leveraged trading, API tools, and has iOS and Android apps available. Other features include cold wallet storage, 1 click coin swaps, and unlimited withdrawals.
Users can trade with up to 100x leverage on the platform and Bybit accepts traders from across the globe (excluding the US). On Bybit users can go both long and short on cryptocurrencies and trade perpetual contracts. These contracts have no set expiry date. The Bybit customer support service is available 24/7 via live chat and email. Bybit's P2P service uses a transparent pricing mechanism and can be integrated with TradingView.
Account Types
Bybit offers its users two accounts, the regular Bybit account, and the Bybit Testnet account. You can use the Bybit Testnet account to practice trading cryptocurrencies. This account mirrors the real cryptocurrency market. All trades on Bybit are conducted peer-to-peer using perpetual crypto derivative contracts. These contracts are in Bitcoin, Ethereum, EOS, and Ripple in relation to USD. Users only need an email address to sign up for a Bybit account as there is no KYC procedure with them. It is possible to connect up to 20 sub-accounts to a Bybit account.
How to Open Account
You open a Bybit account by going to their website, clicking on 'register', filling in your email address or phone number, and clicking on 'register' again. Bybit will send you a verification code which you need to enter to complete the signup process. Every new user that deposits a minimum of 0.05 BTC will receive a $5 bonus. We recommend setting up two-factor authentication for your Bybit account. You can do this via the Account & Security settings in your account.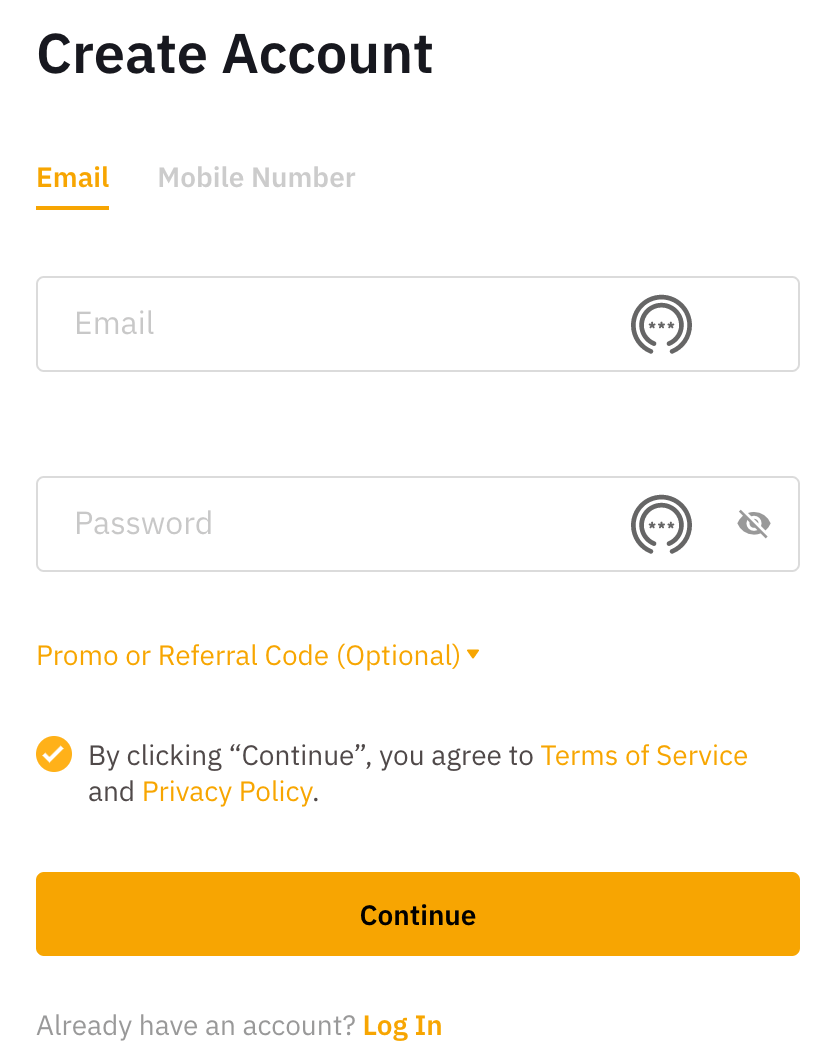 Trading Arena
The Bybit Trading Arena is Bybit's in-house trading platform. Users can view the main chart area, the order book, and current trade segments. It is possible to customize the trading screen and view different time frame charts. Bybit breaks down your order whenever you place a trade. They will show you all the details of the crypto derivative contract you are buying or selling. The Bybit trading platform is user-friendly and suitable for beginner and experienced traders.
Deposits and Withdrawals
Users can fund their Bybit accounts with Bitcoin, Ethereum, EOS, XRP, and USDT. It is not possible to deposit fiat currencies like dirham, US dollar, or euros at Bybit. It is possible to show your Bybit account balance in USD, EUR, GBP, and other major currencies. There are no minimum deposit requirements at Bybit, but they have the following minimal withdrawal requirements:
Deposits and Withdrawals
| | | |
| --- | --- | --- |
| Cryptocurrency | Minimum Withdrawal | Miner Fee |
| Bitcoin | 0.002 BTC | 0.0005 BTC |
| Ethereum | 0.02 ETH | 0.01 ETH |
| EOS | 0.2 EOS | 0.1 EOS |
| XRP | 20 XRP | 0.25 XRP |
Note that Bybit processes withdrawals three times a day at 08:00, 16:00, and 24:00 UTC. All withdrawals will be sent to your wallet within 2 hours.
Fees
Bybit charges a position funding and taker fee on every order and miner fees whenever you request a withdrawal. The trading fee charged by Bybit doesn't affect the margin needed for the order. Market makers who provide liquidity receive a maker rebate. The taker fee is set at 0,075% of the position value and the maker rebate is -0,025%. Long positions pay short positions and vice versa via the position funding fee. The funding fees ensure that Bybit's prices stay the same as the global market prices.
Basic Order Types
Traders can place limit orders and market orders on Bybit. Bybit processes market orders directly, whilst limit orders allow you to open a position at a certain price. You can go both long and short on Bybit.
Advanced Order Types
Bybit offers traders the option to place conditional orders like Post-Only, Close on Trigger, GoodTillCancelled, ImmediateOrCancel, and FillOrKill orders, which trigger when certain events occur.
Advanced Order Types
| | |
| --- | --- |
| Type of order | Event |
| Post-Only | You only pay a maker fee if the limit price takes liquidity from the order book. |
| Close On Trigger | Reduces your position when stop-loss is hit. |
| GoodTillCancelled | Order remains open until it gets filled or you cancel it. |
| ImmediateOrCancel | Order goes through immediately or gets canceled. |
| FillOrKill | Order will be canceled if not filled in one trade. |
Leverage
The maximum leverage at Bybit ranges from 25x to 100x, depending on the underlying asset of the derivative contract you want to trade. You can trade BTC/USD and ETH/USD at 100x, while you can trade EOS/USD and XRP/USD at 25x. We recommend understanding how leveraged trading works before using it in your trading strategy.
Supported Countries
Bybit accepts users from the United Arab Emirates, United Kingdom, Germany, France, Australia, Canada, and many other countries. They currently do not take traders from the United States of America, Singapore, Cuba, Sudan, Iran, North Korea, Syria, and Russia.
Is Bybit Good for Beginner Traders?
No, their platform is easy to understand, but leveraged trading isn't suited for beginners. We recommend beginners try leveraged trading with the Bybit Testnet account first.
Referral Program
For every user that you refer to Bybit that deposits at least 0,02 BTC you will receive $10 in Bitcoin on your account.
Safety and Security
ByBit is a safe and secure cryptocurrency broker as its website is protected with SSL encryption, has never been hacked, and users can protect their accounts with two-factor authentication. ByBit stores 100% of the client's funds on cold wallets and uses a Grey release update system, which conducts platform maintenance whilst the site is live.
Insurance Fund
Bybit uses its Insurance Fund when a liquidated order is closing worse than its bankrupt price. This reduces the possibility of auto-deleveraging. The Insurance Fund balance changes depending on the final liquidation and bankruptcy price differences. If the Insurance Fund balance is insufficient, the auto-deleveraging system activates.
UAE investors
Bybit accepts UAE investors and recently secured approval to do business in the United Arab Emirates. They will set up their office in Dubai soon.
Bybit Review – Our Verdict
Bybit is a cryptocurrency CFD broker that is a good alternative to Binance, Poloniex, and other cryptocurrency brokers. The fact that they offer leveraged cryptocurrency trading and a demo account makes Bybit suitable for beginner and expert traders. Bybit doesn't have KYC requirements nor do they have any deposit/withdrawal limits. Their trading fees are low and they are accessible by UAE traders. We recommend cryptocurrency traders to signup at Bybit.
Related:
Crypto.com Review
Binance US Review
Kraken Review
Coinbase UAE Review
BitOasis Review
Cex.io Review
Bittrex Review
Bitfinex Review
BitPanda Review
Bitstamp Review
Gemini Review
Coinmama Review
HitBTC Review
Kucoin Review
Huobi Review
Uniswap Review
Gold Age Review
Liberty Reserve Review
CoinSpot Review
Coinjar Review
Coinfloor Review
CoinCorner Review
FTX Review
Bitso Review
BitMex Review
BitFlyer Review
BitClout Review
Bittylicious Review
Poloniex Review
Shapeshift Review
Coin Nerds Review
CoinSwitch Review
Cryptopia Review
Changelly Review
CoinMena Review
Luno Review
Mercatox Review
Okex Review
Paxful Review
VirWox Review