This guide helps users to find the best crowdlending platforms in UAE to invest in loans. Crowdlending or P2P (peer-to-peer) lending has gained in popularity among UAE investors as it offers high interest rates and allows passive income generation. With the wide range of reliable, as well as unreliable services that offer access to crowd-lending, selecting the optimal platforms for investors financial goals can be tough.
Proper research, comparison and grasping of important information about providers, can help investors selecting a platform with high average returns, low fees, low default rates and buyback protection.
This guide assesses 21 pear-to-pear investment platforms accepting UAE clients. To help users make an informed decision and find the ideal provider for their investment goals, the best crowdlending platforms in UAE are listed, reviewed and compared based on interest rates, diversification, reputation, fees, underwriting standards, transparency, and safety.
The Top 5 Crowdlending Platforms in UAE
The 5 Best Crowdlending Platforms in UAE Reviewed
The highest rated crowdlending platforms are reviewed in more detail below.
1. Mintos – Best Platform Overall

Mintos is a crowdlending platform founded in 2015. It is a MiFID-authorized investment firm (license number: 06.06.08.719/534) with a great reputation (3,3 out of 5 stars on Trustpilot across 2,372 reviews). The platform allows investors from the UAE to generate passive income by investing in thousands of loans from around the world.
Key features
Avg. Return: 12,60%
Launched: 2015
Minimum: $10
Auto-invest: Yes
Sec. Market: Yes
Protection: Buyback
Bonus: No
Average investment default rate: 16%
---
2. Lendermarket – Best for Buyback Guaranteed Loans

Lendermarket is a crowdfunding marketplace focusing on investing in buyback guaranteed loans. It was founded in 2016 by Aaron Sosaar. Lendermarket acts as an online community for investing in loan originator debt. It enables borrowers to receive funding directly from investors without middlemen. Lendermarket is a reputable platform with a large number of positive reviews on sites like P2PEmpire, Trustpilot, and p2plendingsites.
Key features
Avg. Return: 14,30%
Launched: 2016
Minimum: $10
Auto-invest: Yes
Sec. Market: Yes
Protection: Buyback
Bonus: +1%
---
3. Iuvo-Group – Best Average Returns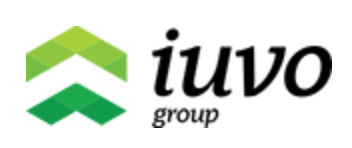 Iuvo-Group is an Estonian P2P platform founded in 2016. The platform offers access to a wide range of loans with up to 15% annual returns. Iuvo-Group protects investors with a 100% buy-back guarantee policy in case the borrower defaults. Platform users are allowed to automatically reinvest their dividends through the auto Invest feature. Iuvo-Group has a great reputation among users with 3,4/5 ratings on TrustPilot.
Key features
Avg. Return: 8%
Launched: 2016
Minimum: $10
Auto-invest: Yes
Sec. Market: Yes
Protection: Buyback
Bonus: No
---
4. Lendahand – Best for Social Crowdlending

Lendahand is a social crowdfunding platform founded in 2013. It is licensed by the European Crowdfunding Service Provider. The Dutch Central Bank supervises all transactions on the platform to ensure security. The platform allows clients to invest in start-up and entrepreneurial projects in developing countries. It requires a minimum deposit (investment) of $10. Lendahand is a reputable platform licensed by tier one financial regulators and rated by TrustPilot, FeedbackCompany, and p2pmarketdata.com.
Key features
Avg. Return: 7%
Launched: 2013
Minimum: $10
Auto-invest: Yes
Sec. Market: No
Protection: Buyback
Bonus: First investment $25 for free
---
5. GoParity – Best Crowdlending Platform For Impact Investing

GoParity is a crowdfunding platform focusing on sustainable investment projects. The platform was founded in 2017 by Nuno Brito Jorge. The minimum investment required is $5. GoParity has a great reputation among investors with a rating of 4/5 on Trustpilot.
Key features
Avg. Return: 8%
Launched: 2017
Minimum: $5
Auto-invest: No
Sec. Market: No
Protection: None
Bonus: Gift Voucher
---
Tips To Help Finding The Right Crowdlending Platform in UAE
Choosing the right crowdlending platform increases the overall trading experience and the chances of profitable trading. Tips that help users to make an informed decision and select the ideal option are listed below.
Returns. Platforms offer different returns (interest rates) associated with different risk levels. The expected returns and associated risk levels need to match users' trading goals.
Investor Protection. Platforms that offer investment protection in the form of buyback guarantees of the principal loan should be preferred. They protect users from losing money on defaults.
Transparency. Platforms with transparent information on fees, returns, regulations, and due diligence should be preferred. They increase user's safety and overall trading experience.
Loan Diversification. Platforms that offer multiple types of loans and secondary markets should be preferred. They allow diversification, flexibility and reduce their risks of losing money.
Reputation. The reputation of a crowdlending platform is defined through the following criteria: number of users, positive reviews, and licenses by financial regulators. Platforms with better reputation increase users safety and should be preferred.
Auto-Invest Features. These features allow investors to reinvest dividends on autopilot. Auto-investing helps users save on time and allows them to generate a passive income.
Costs. Platforms with lower overall fees should be preferred.
The Top 5 Crowdlending Platforms Compared
The main features of the top 5 crowdlending platforms in the UAE are compared in the table below.
| | | | | | |
| --- | --- | --- | --- | --- | --- |
| Crowdlending Platform | Mintos | Lendermarket | Iuvo-Group | Lendahand | GoParity |
| Avg. Return | 12,60% | 14,30% | 8% | 7% | 8% |
| Launched: | 2015 | 2016 | 2016 | 2013 | 2017 |
| Minimum Investment: | $10 | $10 | $10 | $10 | $5 |
| Auto-Invest: | Yes | Yes | Yes | Yes | No |
| Secondary Market: | Yes | Yes | Yes | No | No |
| Protection: | Principal Buyback | Principal Buyback | Principal Buyback | Principal Buyback | None |
| Bonus: | No | +1% return | No | First investment $25 for free | Gift Voucher |
What Is Crowdlending?
Crowdlending (peer-to-peer lending) is a type of crowdfunding that allows individuals or companies to lend and borrow money directly from each other through an online platform (without a middleman). Crowdlending allows borrowers to apply for a specific loan (business funding, investment, debt payment) through the platform. Lenders are able to review and invest in loan requests and receive interest payments in return.
What Is The Difference Between Crowdlending and Bank Lending (Bank Loans)?
The main differences between crowdlending and bank lending are listed below.
Loan Approval. Banks have a more thorough loan approval process compared to crowdlending platforms. They require more paperwork, including tax returns, financial statements, and collateral.
Interest Rates. Crowdlending platforms offer more competitive interest rates than bank loans. Crowdlending platform connects borrowers directly with lenders, cutting any unnecessary fees.
Loan Size. Crowdlending platforms offer smaller loans than banks and are more suitable for participants with lower financing needs. Banks often offer larger loans on stricter terms.
Repayment Terms. Crowdlending platforms have more flexible repayment terms compared to bank loans. Borrowers can choose their repayment periods, and investors can switch investments easily.
Risk. Crowdlending platforms come with higher risks than traditional bank loans. Borrowers can default on their loans, and the platforms are subject to less regulation. Crowdlending platform deposits may not be covered by insurance.
What Is The Difference Between Crowdlending and Crowdfunding?
Crowdfunding refers to different types of funding models, while crowdlending is a specific type of crowdfunding that involves loans between multiple parties (individuals or companies).
Crowdlending includes funding, which comes in the form of a loan. Individuals and businesses often use crowdlending to acquire a loan or debt consolidation. With crowdfunding, on the other hand, funding comes in the form of equity, loans, donations, and rewards.
Is Crowdlending Legal in UAE?
No, crowd-lending is currently not regulated in the UAE and is therefore not legal. UAE investors can use offshore crowdlending platforms to invest in international and UAE loans.
Conclusion
Crowdlending is a popular investment in UAE for those seeking steady income generation options with higher potential returns from fixed-income products. The significant number of platforms in UAE with different services and conditions makes it hard to find the ideal option for individual needs.
This guide works hard by comparing and evaluating the top choices for different investment goals. The results of our analysis of the best crowdlending platforms in UAE are in the table below.
FAQ
What is the average return on investment for crowdlending in UAE?
The average annual returns on crowdlending in UAE ranges between 5% and 9% per annum.
How are UAE lenders protected if the borrower defaults on their loan?
Crowdlending platforms available in the UAE commonly require collateral from the borrower in the form of real estate or other assets in to protect the lender from defaults. Additionaly the lender has the right to legally pursue the borrower.
Are returns from crowdlending in UAE taxed?
The UAE does not apply any personal or corporate income tax on capital gains made with crowdlending.
What is the minimum investment requirements on crowdlending platforms?
Minimum investment requirements on crowdlending platforms in UAE are low and vary from $10 to $200.
How are the average interest rates on crowdlending platforms compared to traditional bank loans?
Interest rates on crowdlending loans range from 3,5% (low risk) to up to 20,5% (high risk) and are higher compared to traditional interest rates on bank loans.
How are crowdlending investments insured?
Most crowdlending companies do not have any insurance on investments made through their platform.
How are crowdlending earnings taxed in UAE?
Income generated by individuals with crowdlending in UAE is subject to 0% income tax. Profits that companies generate through crowdlending is not subject to a corporate tax in UAE.