We reviewed ADSS and concluded that the broker offers a disappointing experience. Indeed, ADSS has its proprietary OREX trading platform and MetaTrader, and it surpasses industry leaders in features, such as research and trading tools. But the customer support is inferior to that of similar brokers.
In A Nutshell
ADSS was founded in 2011 in Abu Dhabi, with an initial capital of $400 million. It was named ADS Securities, and it evolved into a global brand, regulated by entities in the United Arab Emirates (UAE), Hong Kong and the United Kingdom (UK).
ADSS caters to retail traders with ADS Prime in the UAW for customers in the Gulf and other countries. The ADSS brand in the UK is for European citizens, while customers from Asia can opt for the firm's hub in Hong Kong. The Hong Kong entity provides futures trading, and exchange-traded securities, with support in Singapore. As such, ADSS's center in Hong Kong offers excellent regional coverage across Eurasia.
ADSS Review and Insights
We tested for five months the top 30 forex brokers for our 4th Annual review. Here are our key findings on ADSS:
ADSS was founded in 2011, and it has two tier-1 licenses and one tier-two license. So, it is a low-risk broker for CFDs and forex trading.
Besides MetaTrader, ADSS has its proprietary platform suite, OREX. This platform is average when compared to trading platforms from Dukascopy, IG, or Saxo Bank.
ADSS provides social copy trading, but we discovered that it offers an inferior experience when compared to category leaders. Also, research and education are basic, which is why we don't recommend it for beginner traders.
1. Fees and Spreads
ADSS fees and spreads differ based on the account you choose.
Account types vary depending on the ADSS brand you opt for, which is determined by your location and the regulatory jurisdiction in the area.
UAE-based Accounts: ADSS has a UAE-based hub, which manages two accounts: Elite, and Classic. The Classic account has a minimum deposit of $100, being one of the most affordable for most traders. The downside is that it has higher spreads than the Elite account. In the Classic account, target spreads can start at 1.6 pips on the USD/EUR pair. The Elite account is similar to a VIP account, and you will have to cover for a minimum deposit of $200,000 or a trading volume of more than $500 million per month.
Hong Kong Accounts: ADSS has another headquarter in Hong Kong, with an average spread of 1 pip for the USD/ EUR pair from its OREX platforms. It provides a bullion account, along with futures trading and securities via its TREX platform. The deposit required is of at least $3,000.
ADSS Fees
| | |
| --- | --- |
| Feature | ADSS |
| Minimum Initial Deposit | £100 |
| Standard Spread USD/EUR | 1.00 |
| Active All-In Cost USD/ EUR | N/A |
| VIP Or Active Trader Discounts | Yes |
2. Withdrawals And Deposits
For UAE-based accounts, ADSS has a minimum deposit of $100 for Classic accounts and $200,000 for Elite Accounts.
Elite accounts have the option of trading a volume of more than $500 million per month, instead of paying the minimum deposit.
For Hong Kong accounts, the minimum deposit required is at least $3,000.
3. Web Trading Platform
ADSS is not a MetaTrader-only broker. It designs its offering by providing VPS hosting, add-ons, and Autochartist.
OREX Web: ADSS's proprietary platform, OREX, has numerous products available when compared to its MT4 platform offering. The OREX web platform is user-friendly, simple, and offers a good user experience. Still, when we tested it, we discovered that the web platform features unfinished modules, like the economic calendar or alerts. These sections are labeled as `coming soon.`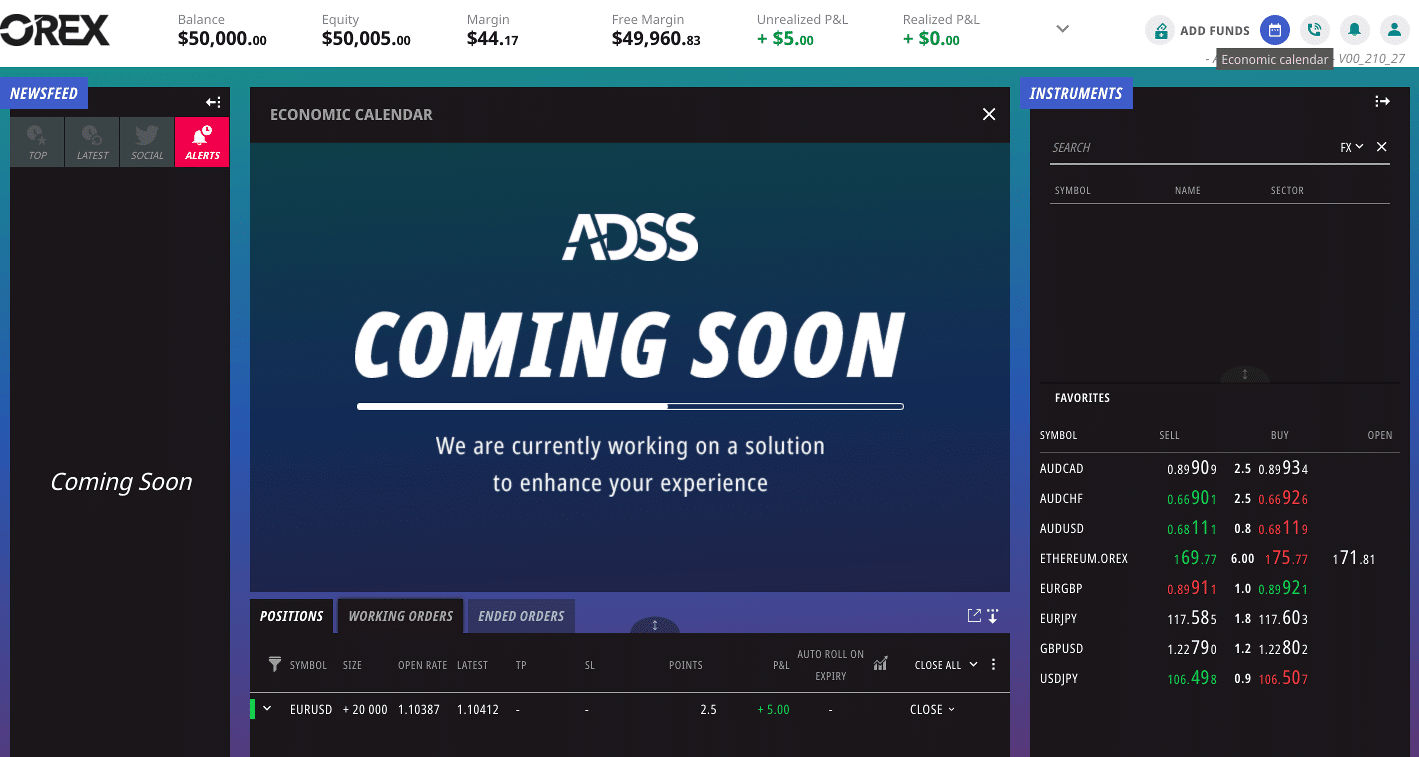 OREX Desktop: ADSS has OREX Optim, a desktop version of the platform, but OREX desktop uses Silverlight. Silverlight is an outdated plugin, and we saw that it prevents you from downloading data via popular browsers. So, we do not recommend the Orex desktop platform.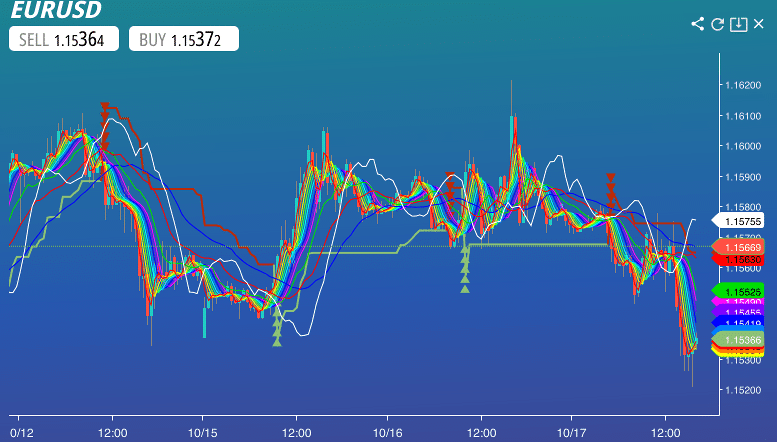 Trading Features At ADSS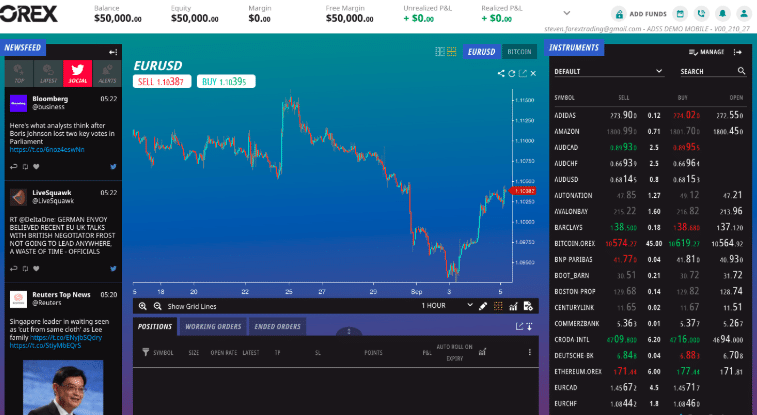 4. Mobile Trading
ADSS offers a native MT4 mobile app and a proprietary OREX platform for iOS and Android devices. We tested the OREX mobile app for this review.
OREX Mobile Pros: The OREX mobile app highlights market and general news, along with a revenue calendar. Charting is decent if used in full-screen mode, as it offers 25 candlestick patterns and 63 indicators.
Also, the Market Insights menu features sentiment analysis, like probabilities weightings (e.g., signal strength & confidence level).
OREX Mobile Cons: The OREX mobile app is short on additional tools, and it has several minor bugs. As an example, sentiment analysis is in the Market Insights section, but other categories like Technology and Energy are unavailable.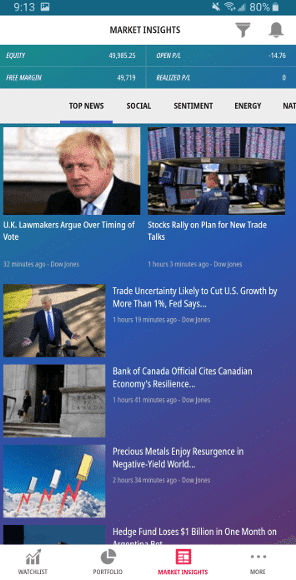 5. Markets and Products
Features
The table listed below sums up various products available to ADSS customers:
| Feature  | ADSS |
| --- | --- |
| Spot Trading Forex | Yes |
| Total Forex Currency Pairs | 56 |
| Total CFDs Offered | 2200 |
| Copy-Trading / Social Trading | Yes |
| Cryptocurrency Traded As Actual | No |
| Cryptocurrency Traded As CFD | Yes |
6. Research
ADSS offers basic research experience, and you can find information on its trading platform and website.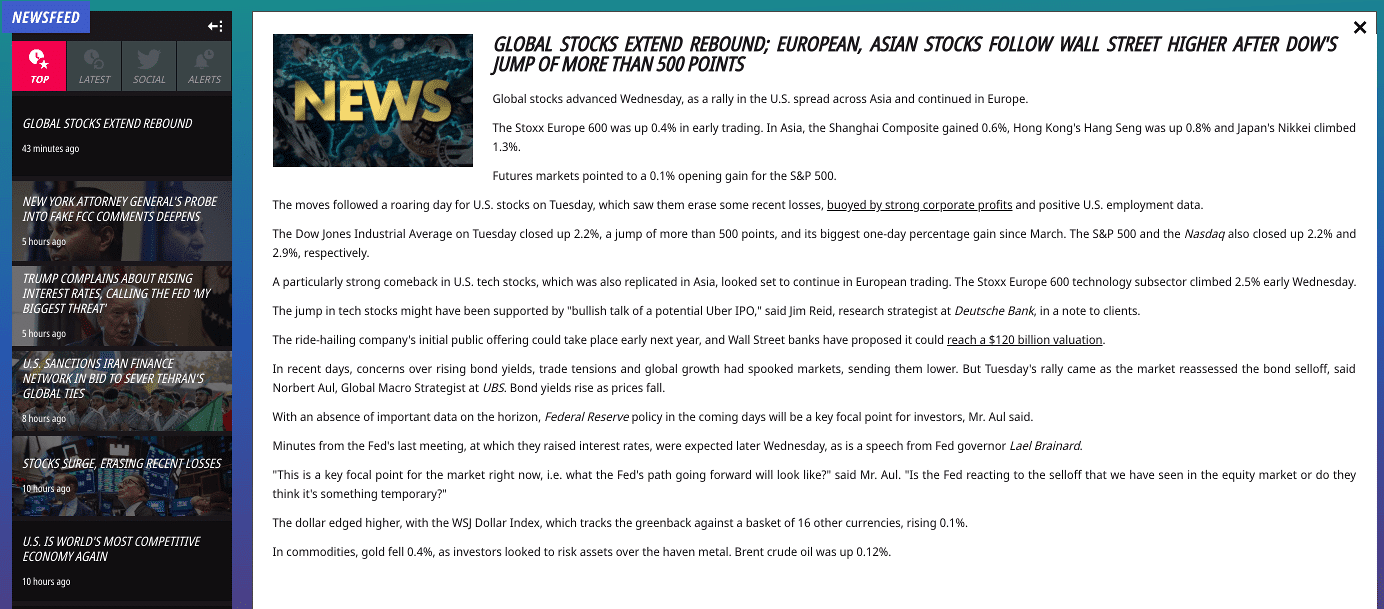 Some of the research content includes earnings calendars and sentiment widgets. Also, you can look at industry-standard news offered by top-tier providers like Dow Jones.
ADSS Research Features
| Asset | ADSS |
| --- | --- |
| Daily Market Commentary | Yes |
| Top-Tier Sources For Forex News | Yes |
| Weekly Webinars | No |
| AutoChartist | Yes |
| Trading Central (Recognia) | No |
| Delkos Research | No |
| Currency Pairs – Social Sentiment | Yes |
| Economic Calendar | Yes |
7. Customer Service
To review the customer support experience, we teamed up with the research group Customerwise.
Up to 330 customer service phone tests were performed for six weeks from locations all over the United Kingdom.
Findings
Average Connection Time: >5 minutes
Average Net Promoter Score: 1.0 / 10
Average Professionalism Score: 0 / 10
Overall Score: 0.75 / 10
Ranking: 22nd (22 brokers)
8. Education
ADSS offers social copy trading.
​ADSS offers social copy trading in its Classic and Prime accounts. Still, this broker is not an industry leader for social trading.
9. Safety
ADSS is a low-risk broker, and it has an overall Trust Score of 89 out of 99.
This broker does not have a bank, and it is not publicly traded. ADSS has two tier-1 licenses (high trust), one tier-2 license (average trust), and no tier-3 licenses (low trust). The tier-1 regulators that authorize ADSS: The Financial Conduct Authority (FCA) and the Securities Futures Commission (SFC).
Regulations comparison 
| Feature | ADSS |
| --- | --- |
| Year Founded: | 2011 |
| Publicly Traded | No |
| Bank | No |
| Tier-1 Licenses | 2 |
| Tier-2 Licenses | 1 |
| Tier-3 Licenses | 0 |
| Trust Score | 89 |
Bottom Line
ADSS is not your standard MetaTrader broker. It has its proprietary OREX platform, and it offers extra add-ons for MT4, along with more than 2200 CFDs and 60 currency pairs.
This broker is a good choice for active forex traders who are highly independent. Also, high net worth customers and professional day traders can use the VIP-style accounts to access additional benefits and features. Remember that your location limits the selection for account types.
If you expect good customer service and support if anything goes wrong with your account, choose a different broker.