ChoiceTrade is a USA-based security brokerage firm. They are specialized in U.S. stock and trading with options.
The platform is up and running since 2000 which gives ChoiceTrade quite a lot of traction and experience.
They are fully transparent with their financials. They are also well-regulated; ChoiceTrade is registered with the Securities and Exchange Commission (SEC). They are also a member of the Securities Investor Protection Corporation.
Their product portfolio is limited to U.S. equities (stocks and ETFs) and options. You won't be able to find any mutual funds, forex or international trading.
The broker makes money by both trading and non-trading fees. You'll find the trading commission to be relatively low in comparison to similar brokers. Non-trading fees, such as inactivity fee and withdrawal fee, on the other hand, are higher.
ChoiceTrade is more relevant for intermediate and advanced traders and less for beginners. Their educational library is limited and doesn't offer enough support for newcomers.
The research tools are also relatively light-featured on the basic web platform (which is free) and somehow richer on the trading platforms that you can use for a fee. ChoiceTrade also has several mobile apps.
Pros
Low trading fees
Tradition & financial transparency
Investor protection
Fully regulated
Cons
High non-trading fees
Limited research tools
Limited educational materials
Out-dated trading platform
No live chat
Costs
You PAY:
Commission on some stocks
Commission on options
Withdrawal fee
Inactivity fee
Using the advanced platforms
You Don't PAY:
Commission on U.S. stock
Deposits
Withdrawals
Using the basic web platform
1. Fees and Spreads
ChoiceTrade has decent trading fees (0$ in some cases) and above-average non-trading fees.
Pros
$0 commission on U.S. stock (not all)
no deposit fees
Cons
high non-trading fees
withdrawal fee
inactivity fee
Trading fee
Generally speaking, ChoiceTrade charges a low commission on trading which is especially appealing for high-volume traders. Trading with U.S. stocks above $1 incurs no commission per trade while unlisted stocks bellow $1 (penny stocks) incur a $7 per trade commission.
To get the $0 commission per trade, you'll also need to have a $100 minimum account balance and trade on the NYSE, Nasdaq, or AMEX stock exchanges. The zero dollar commission also applies to ETFs. As mentioned, all other stocks cost $7 commission per trade.
Note that zero-commission stock trades are available only to U.S. citizen. The non-U.S. customers are charged with a $10 fee per month. In any case you'll be charged stop, stop limit, GTC, or extended hours trade at $5 per trade.
The options trading includes $0.40 per contract with a $0 base. However, this particular charge is capped at $50 per month.
ChoiceTrade also gives traders access to financing or margin. Simply put, margin is when you borrow money from your broker so that you can trade. The money they lend you comes with interest, known as the financing rate. Financing rates for ChoiceTrade are, on average, higher when compared with other brokers.
Non-trading fees
ChoiceTrade also charges fees that are not related to trading. In comparison to many other online brokers, their non-trading fees are relatively high. Among others, trades are charged with:
Monthly account maintenance fee – $5
Outgoing wire fee – $35 (domestic) and $60 (foreign)
Broker assist surcharge – $30 per trade.
Inactivity fee – $40 per quarter (fee is waived if 5 or more trades are performed within the calendar quarter). This is not optimal for investors who buy and hold.
Withdrawal fee – $5
There are no fees for opening an Choicetrade account or deposits. You can see all their rates, margins and fees in detail here.
ChoiceTrade non-trading fees in comparison to other brokers
ChoiceTrade non-trading fees in comparison to other brokers
| Header | ChoiceTrade | eToro | Interactive Brokers |
| --- | --- | --- | --- |
| Deposit fee | No | No | No |
| Withdrawal fee | $5 | $5 | No |
| Inactivity fee | $40 (quarter) | $10 (month) | Yes |
| Account opening | No | No | No |
| Account maint. | $5 | No | Yes |
2. Withdrawals and Deposits
The only good thing here is that deposits are free.
Cons
miniumum deposit of $100
only one base currency ($)
only bank transfers
$5 withdrawal fee
Deposits
ChoiceTrade doesn't have any deposit fees, but it does have a minimum deposit of $100. That is a relatively high amount; competitors like Trade Station and Interactive Brokers either don't have minimum deposits or it's only $1.
Besides the ChoiceTrade's minimum deposit for cash accounts, there is a $2,000 minimum deposit for margin accounts, and a $25,000 initial minimum deposit for Day Trading Accounts.
The number of base currencies at ChoiceTrade is also limited when compared with similar brokers. In your trading account, you are allowed to use USD exclusively as the base currency. TradeStation, on the other hand, supports nine base currencies, Interactive Broker 22.
ChoiceTrade is also somewhat limited with deposit methods. Choicetrade traders are only able to deposit money via bank transfer; credit or debit cards and electronic wallets are not supported.
Withdrawals
Withdrawing from ChoiceTrade is also a bit awkward and not as straightforward as you might expect. You can only withdraw money with the help from ChoiceTrade, which is short of unacceptable today.
Choicetrade charges a $5 withdrawal fee for domestic ACH, $60 for non-US and $35 for US bank transfer – relatively high fees.
Here is how the process looks like:
Identify and download the withdrawal form from ChoiceTrade. You can find it in the Support Section/ Forms/ Deposit/ Withdrawal menu.
Fill out the form, sign, scan, and email it to service@choicetrade.com. Also, you can fax the form or send it via regular mail to ChoiceTrade's headquarters.
Wait for feedback and confirmation that the withdrawal process has started. This confirmation email will give you additional information on the withdrawal fee you have to pay.
3. Account opening
Account opening is fast and straightforward.
Pros
demo account
fast account opening
ChoiceTrade offers individual, joint account and custodial accounts via its online application which is the fastest and easiest way to open an account. If you want, you may also download forms or ask them to mail them to you.
Both US and international customers can use ChoiceTrade to invest, but US customers have an easier time of opening an account. While the process is pretty straightforward, it still takes about 15 to 20 minutes to answer questions and provide verification documents.
If you are a corporation, LLC or partnership, you may also open an account by filling out the appropriate application from their Forms Download page.
Note that ChoiceTrade is primarily designed for US residents but non-US residents can also apply. Most countries are on their list – you can see it when you start your application process and thick off your citizenship status. Non-US residents must send a passport or national ID card in the application process.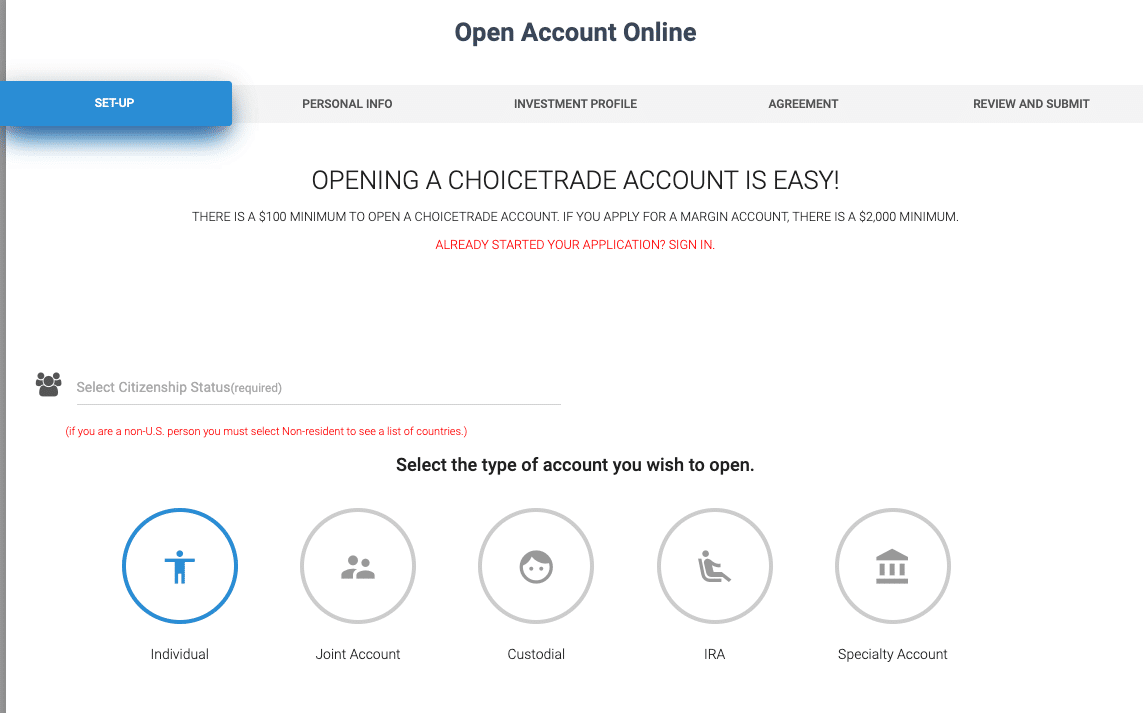 If you are applying for a margin account with Choicetrade, including a day trading account, you must complete the Margin and Short Account Agreement, in addition to the ChoiceTrade Account Application.
When ChoiceTrade receives your completed application and the required initial minimum deposit (more on that in the section "Withdrawals and Deposits"), and they approve your account, they will send you an email letting you know that your account has been approved.
Once your ChoiceTrade account is approved and properly funded, you can start trading. For new accounts, initial check deposits are held for 10 business before trading or withdrawal is allowed. Initial ACH transfers are held for 5 business days.
4. Markets and products
The product catalogue is limited to U.S. stocks, ETFs and options.
Cons
no indices
no commodities
no crypto
no forex
As mentioned, traders of ChoiceTrade can only trade U.S. equities, ETFs and options. Their offerings do not extend to commodities, currencies, crypto, mutual funds, bonds, or even futures. Choicetrade is especially designed for customer who trade options in large quantities, so the limited offering is in a way understandable, but still substantially under-average in comparison to the competition, such as Interactive Brokers and TradeStation.
With ChoiceTrade, you can trade:
3000 stocks (long and short)
OTCBB (penny stocks)
Options (simple and multi-leg)
Note that option orders have limits to four leg spreads with a maximum of 250 contracts for each.
You can use ChoiceTrade for short-selling, and it's even supported on the free web-based platform. There are no suggestion tools or research and analysis options on Choicetrade.
Assets
| | ChoiceTrade | eToro | Interactive Trader |
| --- | --- | --- | --- |
| Stock (CFDs) | 3000 | 1300 | Yes |
| Forex | No | 47 | Yes |
| Indices CFDs | No | 13 | Yes |
| ETF (CFDs) | Yes | 145 | Yes |
| Commodities | No | 14 | Yes |
| Crypto | No | 16 | Yes |
| Options | Yes | No | Yes |
5. Platform features
Trading platforms need an overhaul; they have an outdated design and are light on features.
Cons
clunky and difficult to navigate
limited customizability
poor search function
ChoiceTrade's offers three platforms. All of them are available only in English.
Standard
Standard web platform is somehow clunky and difficult to navigate. We also noted slow loading time, difficult-to-understand menus and inability to customize. The search function is not as professional as one might expect. You can search by adding the asset's ticker, but not its full name. It is technically free to use, but you'll still have to make a $100 deposit to use it.
Elite
The widget-based Elite platform is considerably more elegant and easier to use, with automatically updating data and a workflow that you can design to your own specifications. The Auto Staging tool (also called ChoiceTrade Convenience Tool) sets up trades recommended by newsletters to which you subscribe that you can verify and enter, but you can't stage your own orders there. This tool is only on the standard web platform.
ChoiceTrade Elite is more advanced, elegant and easier to use. It's primarily a web-based platform with a desktop add-on and it has some advanced features not available in the free edition. Elite platform costs $29.95 per months and it allows traders to use additional charting options and customization tools. It can also help you visualize trades and see profitability scores.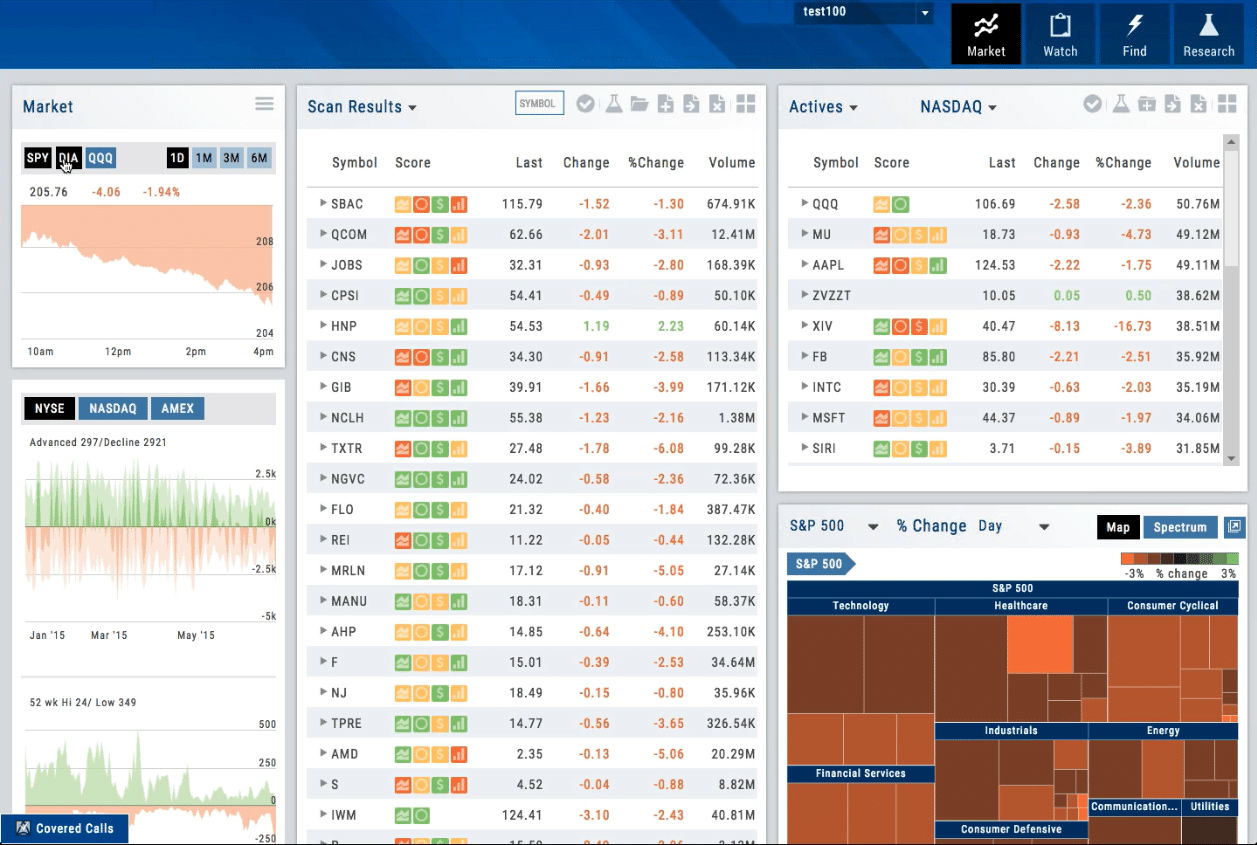 Mobile app
The app is relatively simple to use, but it mostly contains simple features such as watch lists, option chains, account management, and charting tools. It doesn't provide a full trading experience as some competitive platforms might.
6. Education and research
The educational segment is somehow limited and light on details; research tools are overall decent, but we were disappointed with the charts.
Pros
trading ideas
demo account
news flow
Cons
very limited charting
outdated in design
light on educational material
Research
The arsenal of research suite that ChoiceTrade provides is light. Investors can still use Stock and Option Screeners, different tools and calculators (elite platform provides a nice heatmap), idea generator for trading, news and charting.
Charting in the standard web platform is especially basic. You can only add technical indicators and compare the chart with other assets' charts. There are no trendlines and other useful charting editor tools. The Elite version offers a bit richer set of charting tools, including tools for studying options and profit evaluation.
ChoiceTrade also provides the Robo-Analyst that gives recommendations based on automated algorithms. But it is not free, you can get it by subscribing to different packages that costs up to $60.
Education
We were also a bit disappointed with the education pages – they are very limited. There is FAQ section where you can find some basic answers and instructions on how to use the platform, for instance opening a margin account or funding it. It is clear that that the broker prefers traders who are already familiar with at least the basics of options & stock trading.
The broker also doesn't provide any learning hubs, there are just some scarce blog pages and older videos, for instance, on option trading or who to use their site.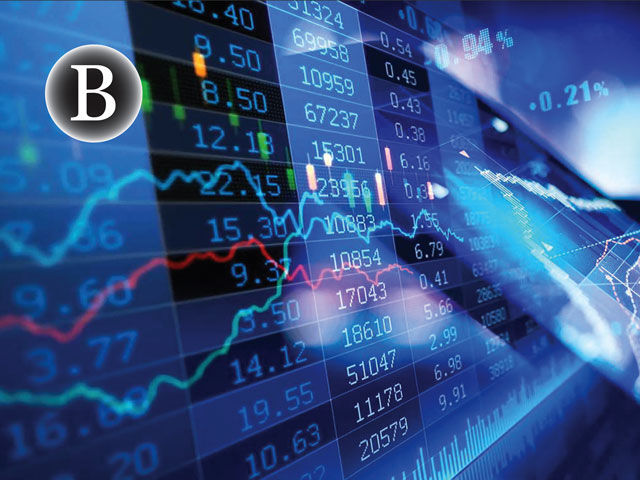 7. Customer service
You can reach ChoiceTrade by phone and email. There is no live chat.
Pros
Helpful and efficient support
ChoiceTrade is pretty limited with customer support. There is no online chat which is a standard nowadays and especially useful for beginner traders.
You can fill out a form on their website to get email support. They also accept calls during normal business hours, which are listed as Monday through Friday, 9:00 AM to 5:00 PM Eastern time.
The phone support Is efficient, though. In our case, it was quick and straightforward. The email support was also helpful with up-to-date and useful information.
8. Regulation and Safety
ChoiceTrade is well-regulated and generally safe broker.
ChoiceTrade has been in business for 20 years, and it has a clean regulatory record.
The accounts are protected by the Securities Investor Protection Corporation (SIPC up to $250,000 cash maximum). This particular coverage shields traders against security problems and loss of cash if the broker goes bankrupt.
ChoiceTrade is also approved by the Securities and Exchange Commission (SEC) and Financial Industry Regulatory Authority (FINRA). This definitely provides a high level of trustworthiness.
The broker, however, is lacking behind in platform security. It doesn't support two-factor authentication, biometric entry for the mobile app. Let us note, however, that there haven't been any significant breaches reported in the last years.
FAQ
Is ChoiceTrade legit?
Yes, the broker is legit. It has been in business for 20 years, and it has a clean regulatory record. ChoiceTrade is also approved by the Securities and Exchange Commission (SEC) and Financial Industry Regulatory Authority (FINRA).
What can I trade on Choice Trade?
The broker primarily offers traders stock assets and options, also ETFs.
Is ChoiceTrade good for beginners?
No, it is more suitable for traders who are already familiar with the basics of option trading and experienced traders.
Is ChoiceTrade expensive?
Depends, its trading commissions are relatively low, while the non-trading fees are higher in comparison to other competition.
Are ChoiceTrade Accounts Insured?
Yes – ChoiceTrade carries SIPC insurance, which protects customers' accounts for up to $250,000 on cash.
ChoiceTrade Final Verdict
ChoiceTrade is a decent trading solution for U.S. based option trader, interested in stocks and options.
It is well-regulated and it offers an investor protection which is always a sign of legitimacy and security.
But it has some problems. The whole experience (from trading to withdrawing funds) feels clunky and outdated.
The trading fees are indeed low, but still consider fine print: the free trades only apply to certain stocks. You also don't get a variety of financial assets and research tools that you might get with some other online broker.
Bottom line: consider this platform if you are a more experienced trader with a winning strategy so that you could leverage the $0 commission on some stocks in your favour.