A decentralized exchange (DEX) is about providing a decentralized cryptocurrency exchange service. A decentralized exchange is the opposite of a centralized crypto exchange (CEX). The main difference between a DEX and a CEX is that with a decentralized exchange users manage their own crypto via their own trading wallets. 
A decentralized exchange only plays a facilitating role in creating a peer-to-peer trading platform. In this network, each participant is a part of the trading exchange itself. There is no longer a third party with a central server.
Cryptocurrencies can be exchanged between two parties as cash flows without the need for a third party. Protocols are being developed so that this can take place on auto-pilot. DEXs use cross-chain atomic swap protocol and other protocols to realize inter-block chain communication.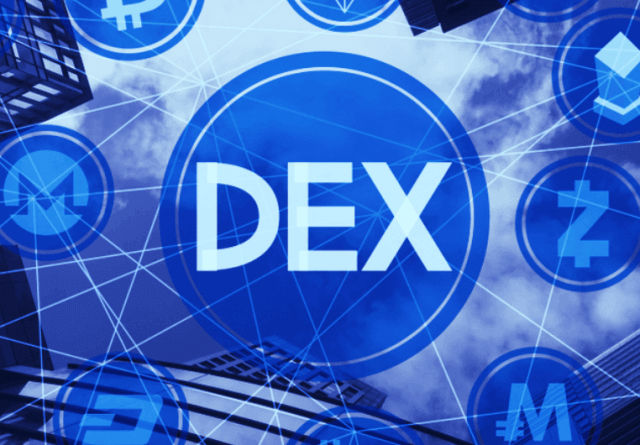 What are the Disadvantages of Centralized Exchanges?
People can hack a centralized exchange and run off with your money. Governments can also ban them. After all, they are companies with a location and regulations to which they are subject. For this reason, some exchanges also need to know who their customers are, resulting in extensive identification. It's not anonymous.
Here we see the fundamental objection. Bitcoin was an indictment of the banks that run our financial system as central authorities. The idea was that no one should be in charge of cryptocurrency. No government, no bank, no stock exchange.
Decentralized Exchanges as the Solution
A decentralized exchange (DEX) is a solution for this. On a decentralized exchange, your money remains your own property. A buy or sell is a direct transaction between two traders. This idea appeals to the crypto world. Nobody is in charge, traders remain anonymous and users control what happens within the exchange.
The Best Decentralized Exchanges
Not all DEXs are of the same quality. The following DEXs are the most popular among users worldwide:
Uniswap

Uniswap is one of the most popular decentralized exchanges today. Anyone can buy and sell cryptocurrency on the platform without registering or going through a 'Know Your Client' (KYC) process.
The main advantage of Uniswap is that it is a working alternative to centralized exchanges. Uniswap operates as a public crypto exchange with no fees or intermediaries. Unlike most exchanges that set prices and transact based on supply and demand, Uniswap uses a mathematical equation and liquidity pools.
The main difference between Uniswap and other DEXs is the "Constant Product Market Maker Model". This pricing mechanism allows the trading of any ERC20 token as long as it is funded with an equal value of ETH.
---
PancakeSwap

PancakeSwap is a DEX based on the Binance Smart Chain (BSC), like UniSwap on the Ethereum blockchain. It enables users to trade BEP-20 tokens through an Automated Market Maker (AMM) model. PancakeSwap uses its own token called CAKE.
PancakeSwap also aims to provide a cheaper and faster alternative for decentralized exchanges. This makes it attractive to use PancakeSwap at a time when transaction costs on the Ethereum network are high. Some of its many features include the ability to farm, stake your tokens, and vote for the network's future.
The way the PancakeSwap project works is inspired by that of SushiSwap and Uniswap. So the principle is exactly the same. It is a DEX that will use an AMM. An AMM is a type of decentralized exchange protocol for decentralized exchanges. It uses a mathematical formula and the goal is to value assets as accurately as possible in terms of price. To arrive at this price, it uses a pricing algorithm that varies by protocol.
---
1inch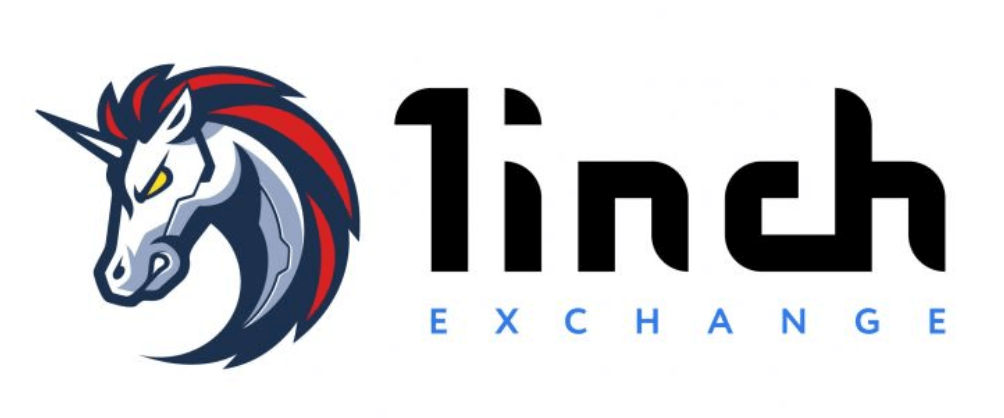 1inch lists the major DEXs and pools the liquidity and prices they offer. To enable you to trade cryptocurrencies at the best price and keep slippage to a minimum, 1inch supports splitting orders across different DEXs when it's beneficial.
Like most decentralized platforms, users must first link their wallet to the platform. This can be a MetaMask or MyEtherWallet. Then you can enter a pair you want to trade. For example, suppose you want to buy TRON with Ethereum, the pair is TRON/ETH. 1inch then shows you where to trade this pair for the best price. For example, it shows platforms such as Bancor, Oasis, UniSwap, and PancakeSwap. You can choose to disable some options if you do not want to use them anyway.
Users then see whether it would be beneficial to divide the order across different platforms. If this is not the case, the platform will show this. 1inch then indicates which platform is the preferred one when it comes to price. In this way, you always buy or sell your cryptocurrency for the best price. Searching for the optimal exchange rate is not much use for small amounts. It is especially when you need more liquidity that 1inch becomes interesting.
---
Bottom Line
While it is much safer to trade on a decentralized exchange, it is challenging to find a fast DEX that has enough liquidity. There are plenty of interesting projects and progress has been made. The Lightning DEX projects are currently interesting to follow. These decentralized crypto trading exchanges use atomic swap and Lightning Network technology.
The easiest for the average user is to use a centralized cryptocurrency exchange like eToro. The best DEXs for cryptocurrency trading right now are UniSwap, PancakeSwap, and 1inch. It takes testing to see which decentralized crypto exchange suits you best.