Double-spending is a flaw within cryptocurrency protocols that allow users to spend tokens or coins more than once. Cryptocurrencies consist of files that users can duplicate or falsify when they are vulnerable. Double-spending leads to the inflation of the cryptocurrency involved. Blind signatures and secret splitting are ways to prevent double-spending.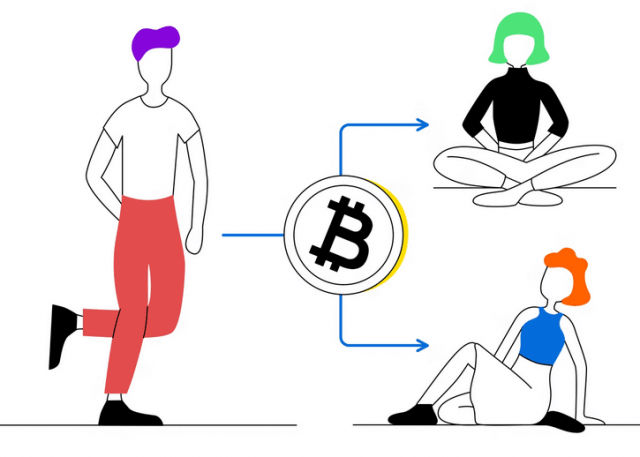 Blind Signatures
Blind signatures are digital signatures in which the content of a message is disguised before it is signed. People can verify the blind signature against the original.
Secret Splitting
Secret splitting or secret sharing is a method to distribute a secret among multiple people, each knowing a part of the secret. People can solve the secret only when they combine enough parts of the secret.
How are cryptocurrency transactions verified?
Centralized currencies use a central trusted party to verify transactions. Decentralized currencies don't use a third party to verify transactions, but rely on validators. These are servers that store copies of the current blockchain ledger. Validators reach a consensus about the legitimacy of transactions. They do this by either proof-of-work or proof-of-stake. Proof-of-work is a cryptographic system that involves the solving of computational puzzles called mining. With proof-of-stake, the validators that own the most cryptocurrency have the most voting power when it comes to deciding the legitimacy of transactions.
51% Attack
A 51% attack is when a network of computers contributes more than 51% of all computational power to a decentralized proof-of-work system. Any such network can overturn transactions and double-spend. In 2014 Ghash.io obtained more than 51% of the total Bitcoin computational power. They decided to voluntarily cap their hash rate to 39,99% and requested other mining pools to do the same if that ever were the case.