A dusting attack sends small amounts of cryptocurrency to a wallet to uncover the identity of its owner. The attacker then uses this information for phishing scams. One example is when a dusting attack sends a coin or token to a wallet via an airdrop. When the victim tries to cash out the coin or token, the attacker can access his/her wallet through the faulty smart contract attached to the coin or token.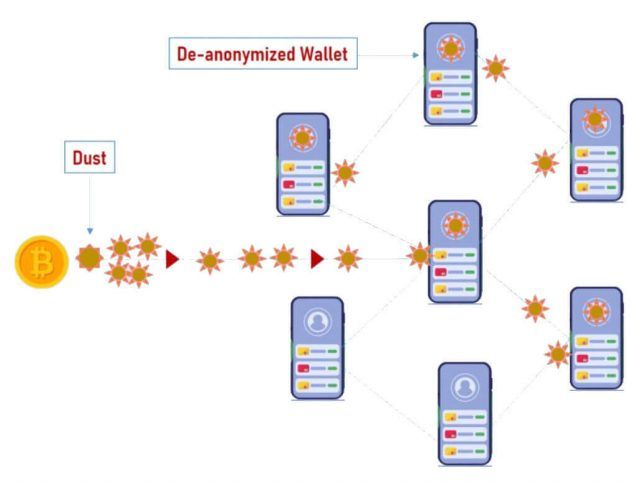 How can a dusting attack uncover my identity?
Because the attacker sends dust to all wallets you use across multiple platforms, including centralized ones where you log in with an email account.
How can I protect myself against a dusting attack?
By using the dust sell feature available on exchanges like Binance, FTX, and Gemini. This feature allows you to convert all ''dust'' to Bitcoin. A few Satoshi's worth of a coin or token is considered dust.