238,22 kilowatts per hour. Due to the extreme energy consumption, Proof-of-Work transactions on the Ethereum network are becoming unsustainable. A single Ethereum transaction uses 238,22 kilowatts per hour. This is higher than the energy consumption of 100,000 VISA transactions. 
In total, the global annual Ethereum energy consumption stands at 106,33 TWh. This is equal to the energy consumption of Kazakhstan. One Ethereum transaction costs as much energy as an average American household would consume in 8 days. This high energy consumption is due to Ethereum's Proof-of-Work validation system.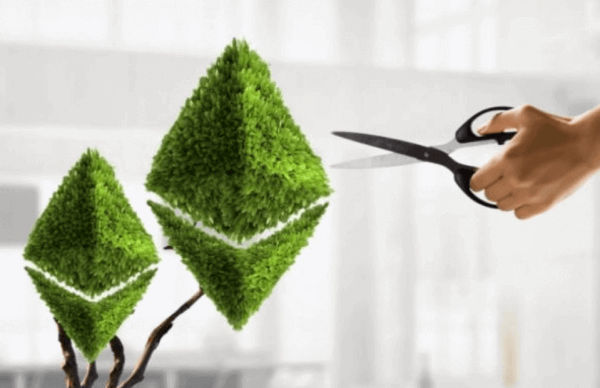 Ethereum plans to switch to Proof-of-Stake validation system
For this reason, Ethereum wants to switch to a Proof-of-Stake system. This would reduce energy consumption by over 99%. At the moment a single Ethereum transaction has the same carbon footprint as over 250,000 VISA transactions.
Proof-of-Work requires miners to confirm all transactions of the Ethereum networks. This consumes a lot of energy. By switching to Proof-of-Stake, miners won't be needed anymore. Proof-of-Stake uses validators instead of miners. Validators stake their holdings to confirm transactions. Ethereum's co-founder, Vitalik Buterin, said that this switch to PoS would solve Ethereum's environmental issues.
Energy consumption Web 3.0's biggest concern
Many developers are awaiting the release of Web3. This new type of internet will be based on the Ethereum network. If Ethereum switches to a PoS system, it will become 2000 times more energy efficient. The team behind Ethereum has been working on this for over a year now and had announced the plans in December 2021.