A Bitcoin paper wallet is a piece of paper with your public and private keys printed. It is a secure approach to store and access your crypto coins offline. The main advantage of this type of wallet is that the copy of the keys doesn't remain on the network after you print them. A strong password protects your funds and diminishes the risks of fund loss when you buy Bitcoins.
UAE traders have the option to buy Bitcoin and withdraw cryptos to a Bitcoin wallet. It is a secure option for storing your keys after you purchase Bitcoins. This article discusses how to transfer Bitcoin to a paper wallet in the UAE.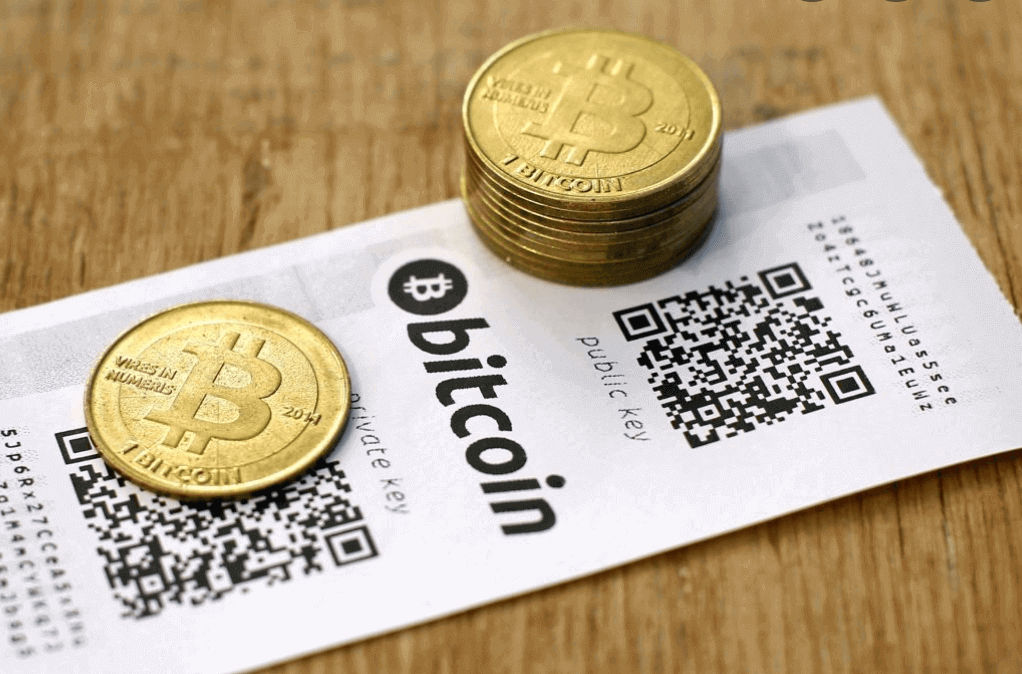 How To Transfer Bitcoins To A Paper Wallet In The UAE
If you want to transfer Bitcoins to a paper wallet in the UAE, you need to start with live wallet software and the bitcoin you already own. It is an excellent way to store your public and private keys. Your paper wallet is a piece of paper with your sensitive information printed out. When you print those keys, the network deletes them from their database. That means there is no record of your secret key, except for that piece of paper.
Paper wallets use wallet generator apps and Bitcoin addresses. These programs let you use them when you're disconnected from the internet. It is a top blockchain technology approach to secure your digital assets when using different exchanges. It is the easiest way to store funds from different exchanges. Most UAE traders use a Bitoasis account to trade cryptos. The steps you need to take to send Bitcoins to a wallet are below.
Download A Wallet App:  The step 1 for UAE traders is to download and use a wallet that supports paper wallet transfers. Top cryptocurrency wallets for UAE traders are Exodus, Electrum, Trezor, and Ledger Nano X.
Create A New Bitcoin Wallet:  Next, you have to create a new Bitcoin wallet to send your coins to a paper wallet. Use the "Add a wallet" menu option to set up your new wallet. Each wallet has a QR code for rapid access to your coins. When you buy Bitcoin, you have to import coins to a secure wallet.
Import Your Coins:  If you use an online broker or cryptocurrency exchange wallet, you have to import your coins to a cryptocurrency wallet service. Storing crypto funds in your broker's or crypto exchange wallet isn't secure. United Arab Emirates traders need to use a safe hardware wallet like Ledger Nano to avoid fund loss. We do not reccomend you store or deposit funds in an exchange's wallet.
Send Coins From Your Live Wallet:  The next step is to transfer funds from your live wallet to the public address displayed in your hardware wallet. Use blockchain.info to track the progress of your transaction and verification processes.
What Is A Bitcoin Paper Wallet?
A Bitcoin paper wallet represents a physical document that features a public address for receiving Bitcoin. It has a private key that lets you spend or transfer Bitcoin stored in that Bitcoin address. These wallets are secure, and UAE traders print them as QR codes. It is a popular long-term storage solution to keep your coins safe in the UAE.
The main benefit of this type of Bitcoin wallet is that you'll store your keys offline. That diminishes the risks of hacks or fund loss. But you should still be cautious when creating an online wallet, especially if you use as a funding method an online bank account. Read our in-depth Bitcoin reviews for more information on crypto trading, online services, and risk management in the UAE.
Why Should You Consider A Bitcoin Paper Wallet?
You should consider a Bitcoin paper wallet because of its safety advantages. UAE traders use different wallets to store and secure their Bitcoins and Bitcoin Cash coins. Digital currency trading in the UAE is attractive. It is legal, and traders access their crypto assets through cryptocurrency exchanges or online brokers. But we do not recommend it for beginner UAE traders. Check our in-depth crypto trading reviews for more information on cryptocurrency trading, cold storage, and Bitcoin ATMs in Dubai, UAE.
Summary
 A Bitcoin paper wallet is a good strategy for securing your coins. UAE traders receive access to reliable Bitcoin wallets that let you link a secure address and store Bitcoins. Crypto trading is attractive and secure, having the potential for significant rewards. UAE traders have to use apps and Bitcoin exchanges to buy Bitcoin and other crypto-assets. The best way to cash out cryptos in the UAE is with a bank account. We recommend Bitcoin trading to professional traders in the Middle East. Our in-depth reviews discuss the best way to store Bitcoin and other cryptocurrencies when using international exchanges.