MetaTrader 4 is an electronic trading platform developed by MetaQuotes Software and used by foreign exchange traders. It offers clients to see real-time price charts, place orders, and manage their brokerage accounts. Clients can also use it to write their own trading scripts and trading robots. MetaQuotes released the software in 2005 in order for forex brokers to offer it to their clients. It consists of a server and client part. The broker runs the server part and the traders use the client part.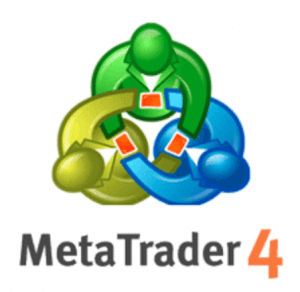 MetaQuotes released MetaTrader 5 in 2010, but MetaTrader 4 remains more popular among traders. MetaTrader 4 is a Windows-based application and no real Mac version exists.
History of MetaTrader 4
MetaQuotes developed several MetaTrader platforms. As of now, MetaTrader 4 remains the most used and most trusted version among traders and investors. Between 2007 and 2010, many brokers added it to their existing trading platform due to its popularity.
Features of MetaTrader 4
Traders can use MetaTrader 4 to place trading orders, build trading scripts and custom indicators, and access a free library of user-generated software, articles, and support. Users can create their own Expert Advisors in the MQL4/MQL5 scripting language. MetaTrader 4 is popular because it supports algorithmic trading. It is a stand-alone system and MetaQuotes warns developers and brokers not to create third-party plugins.
Traders can place two types of orders on MetaTrader 4: pending orders and market orders.
Pending orders will be executed when the price of an asset reaches a predefined level, whilst market orders are executed when one of four possible conditions is met. These conditions are Instant execution, Request execution, Market execution, and Exchange execution.
Types of MetaTrader 4
MetaTrader 4 comes in the following types: MetaTrader 4 Client Terminal, MetaTrader 4 Mobile, MetaTrader 4 Server, MetaTrader 4 Administrator, MetaTrader 4 Manager, MetaTrader 4 Data Center. Each of these types is made for certain operating systems and for either traders or brokers.