A smart contract is a computer program or transaction protocol that automatically executes or documents events whenever certain conditions are met. People use smart contracts to reduce the need for third parties and lower costs. The most common place to deploy smart contracts is on the Ethereum blockchain.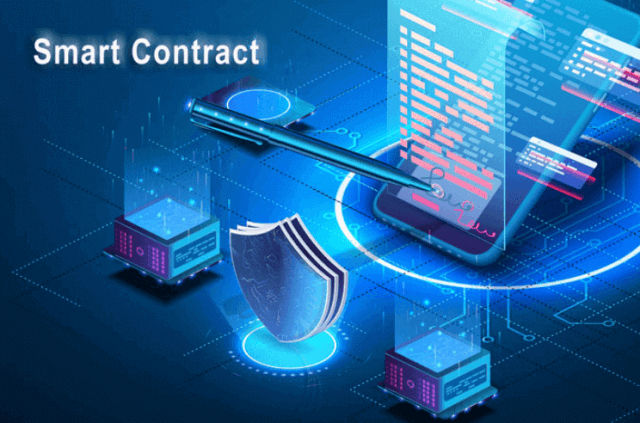 How do smart contracts work?
Smart contracts are included in certain transactions on the blockchain and stored in an initial block. Byzantine fault-tolerant algorithms protect the smart contract in a decentralized way. This means that nobody can tamper with the smart contracts and that they cannot be updated once deployed. Users interact with the smart contract through transactions on the blockchain. These transactions can trigger other smart contracts. Developers write smart contracts in the Solidity coding language.
Are smart contracts safe to use?
Smart contracts are vulnerable to bugs and security leaks. A blockchain-based smart contract is visible to all users of the blockchain. Cybercriminals can take advantage of this and attack the smart contract. A good example of a hacked smart contract is that of the DAO, where hackers stole $50 million in Ethereum.
Is a smart contract legal?
No, a smart contract doesn't constitute a valid binding agreement by law. Although it contains the word 'contract', a smart contract is a secured stored procedure of data that uses cryptographically signed transactions on a blockchain network.