Your Guide to TorOption
If you've been searching for a cryptocurrency and Forex broker for some time now, then you're probably interested in TorOption. This unique online trading solution offers clients access to a range of different account types. Making it a compelling choice for many. However, if you look at the site to begin with, you might struggle to figure out the specifics of what you can expect when it comes to things like reference spreads and maximum leverage.
Here, we're going to guide you through the basics that you need to know before you begin trading with TorOption.
The Benefits of TorOption
The first thing you need to know is that the spreads on TorOption seem to be relatively tight, from what we can see. There are no spreads mentioned on the website or demo accounts, but if you visit the trading interface, you'll see that the EUR/USD spread is somewhere around 0.3 pips. Obviously, there needs to be some commission in there for the broker to profit, so keep that in mind.
Another obvious benefit of TorOption is that there are a lot of choices when it comes to options for trade. TorOption offers trading opportunities in a range of different currency pairs, as well as stocks, commodities, cryptocurrencies and more.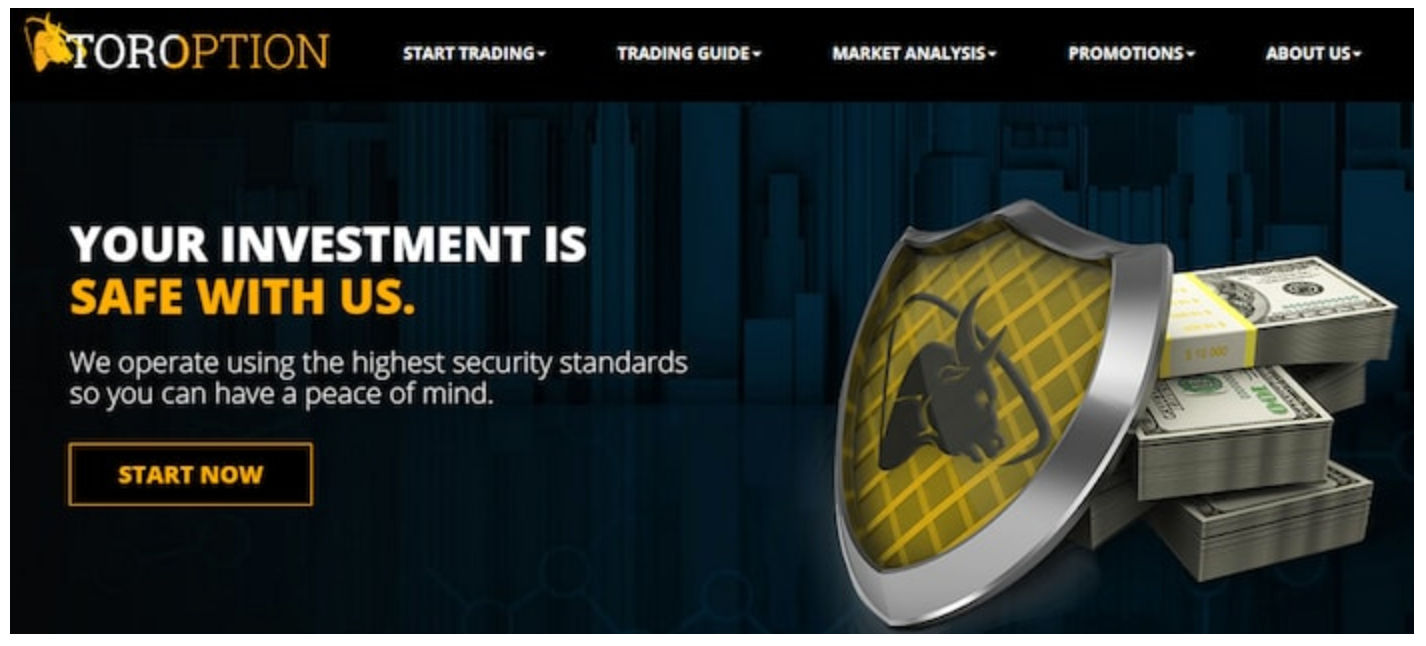 The Problems with TorOption
Unfortunately, it seems as though the bad sides of TorOption far outweigh the good sides. Allegedly, the company is owned by Smart Choice Zone – which is a business based on Scotland. However, the website mentions nothing about any regulation or licensing, and there's no kind of oversight offered by any governmental agency. If you dive deeper into the history of TorOption things get even more worrisome.
For instance, the broker has already been blacklisted by some pretty serious organisations, including Italian regulation agencies and the FCA in the UK. The Italian regulation committee has ordered TorOption to stop offering illegal services to Italian customers.
Another point to be aware of is that there are no disclosed details about the TorOption tradition options on the website. This is usually an obvious red flag sign of a scammer. Most fraudsters won't reveal a lot of offer details, because they're concerned that they may be caught out.
Additionally, TorOption uses a web platform for trading that is very simple – and perhaps too basic to be secure. While there are a handful of technical analytics indicators and a good enough charting platform, the truth is that the system lacks the features that the best software in the trading environment should have.
Combine all of these issues with the fact that it's incredibly difficult to withdraw your money from TorOption, and you've got a host of good reasons to avoid the system altogether. According to the information listed on the TorOption website, the procedure takes up to 5 working days to withdraw money – and it may even take an additional 21 business days for cash to reach your bank account. This is very unusual among any brokerage – as it typically doesn't take longer than 5 days for any wire transfer.
Finishing Thoughts
TorOption is a dangerous and unregulated Forex broker in our opinion, that should be avoided at all costs. The company has been blacklisted by a number of EU governmental groups, and it causes us to consider that it must be some form of scam. Ultimately, the trading world is full of people who can't necessarily be trusted. It's important with that in mind to keep yourself and your money protected at all costs.
We would recommend avoiding TorOption, as it seems to be a very unreliable choice for your money.