TradeStation is a popular broker with free ETF and stock trades. It offers a streamlined web-based platform and a professional desktop platform. It has different commission structures with $0 fees for the main pricing plans. It provides options and stock trading with advanced order types and direct-market routing. TradeStation is a good option for all types of investors and asset classes.
Top findings from the TradeStation UAE review: 
TradeStation has the most reliable desktop platforms in the industry. It ranks first for mobile trading, futures trading, options trading, and professional trading.
It offers many trading tools with web-based, desktop, and mobile device variants.
It has no fees on ETFs, options, and stock trades. The broker-assisted trading fee is $50.
We recommend TradeStation for inexperienced traders because its Web Trader platform is user-friendly and easy to understand.
Trading Platform 
TradeStation has reliable trading platforms with access to many asset classes and trading tools. Their Web Trading is straightforward and recommended for beginners. We recommend their desktop platform because of its comprehensive trading and research tools.
TradeStation Web Trading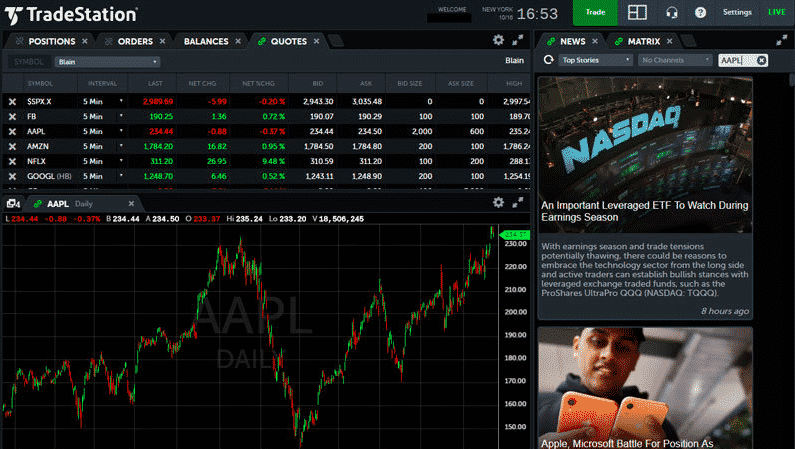 TradeStation Web Trading is user-friendly and easy to learn. It lets traders access powerful trading tools, including stock chart analysis, watch lists, and active-position controls. The web platform does not synchronize with the desktop version.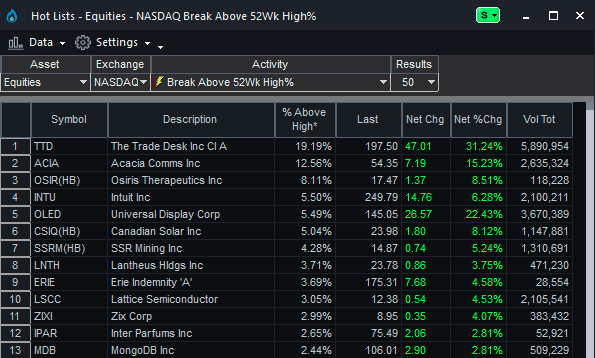 TradeStation Desktop Tools
The desktop platform has excellent functionality. It comes with tools like custom screening, ladder trading, and professional strategy testing. It is a good choice for professional traders with real-time streaming watch lists.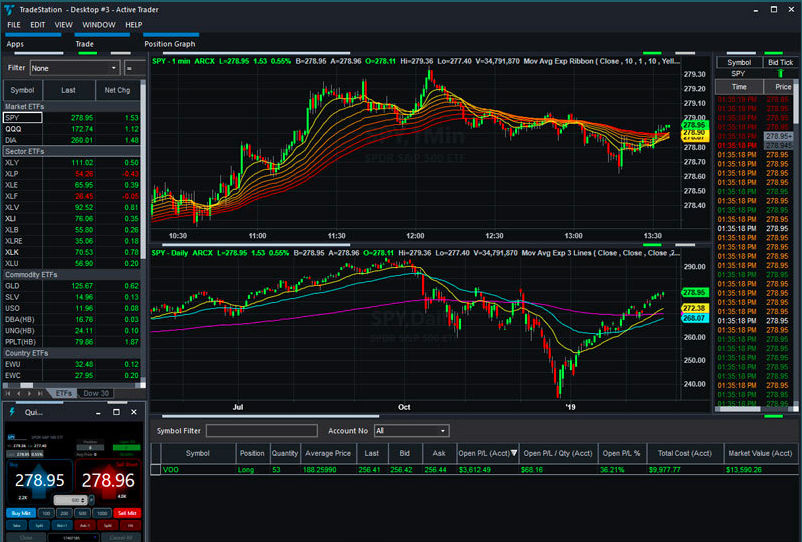 It offers access to more than 40 years of historical data for backtesting your strategy. Advanced equities trading tools are available with this platform.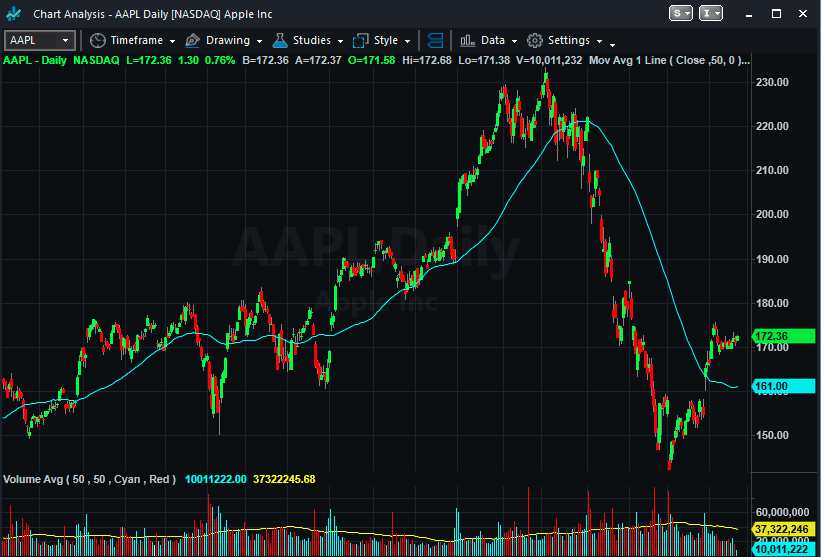 Mobile Trading
The mobile app has excellent design, powerful functionality and it is available on both, Android and iOS, devices. It is ideal for both beginner and professional traders. This app offers full-day trading with ladder trading and professional options trading support.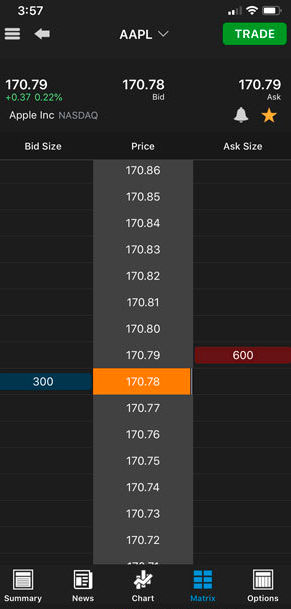 The mobile app has access to excellent charting tools. There are 43 indicators, data range, and advanced charting.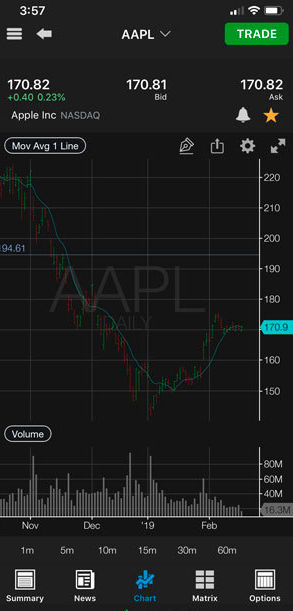 FuturesPlus
TradeStation has a great app for futures options traders. FuturesPlus has professional tools for testing and improving your strategies. The predefined builders, price visualization, expert analysis, and risk management are the best in the industry.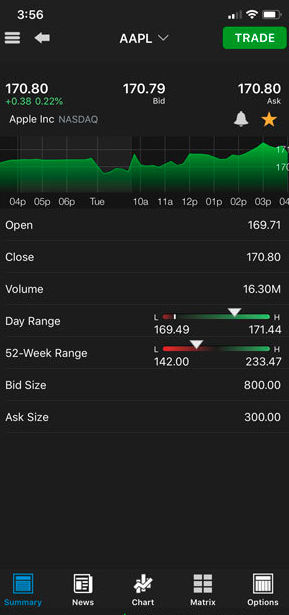 Fees & Spreads 
TradeStation has three pricing plans, and each plan offers $0 trading fees, free market data, and no hidden monthly fees.
TS Go
TS GO is the most popular pricing plan with unlimited $0 ETF and stock trades. It has no minimum deposit fee. Futures trades contracts cost $0.85, while options trades contracts are $0.50. TS GO works best on the web platform and has an extra $10 fee for using this plan with the desktop platform.
TS Select
TS Select has a minimum deposit fee of $2,000 and offers access to all platforms. Stock trades cost $0, and futures have a $1.50 trading fee. Options trades cost $0.60 for each contract.
TradeStation Salutes
The Salutes Program is unique and available only at TradeStation. Created for veterans, military personnel, and first responders, the Salutes Program offers ETFs, options trades, and 100% free stock trades.
Summing up TradeStation's Pricing System
| Feature | TradeStation |
| --- | --- |
| Minimum Deposit | $0.00 |
| Stock Trade Fee (per trade) | $0.00 |
| ETF Trade Fee | $0.00 |
| Options Base Fee | $0.00 |
| Options Per Contract Fee | $0.50 |
| Mutual Fund Trade Fee | $14.95 |
| Broker Assisted Trades Fee | $50.00 |
| ETFs Commission-free | All |
Deposit & Withdrawal 
TradeStation offers three ways to fund accounts. Wire transfers have no limits and fees, and the funds will be available within one business day. Check deposits have no fees and are available in your account 3 to 5 days after the deposit. An ACH transfer is available with a deposit limit of $50,000.
Account Types 
TradeStation offers different trading accounts for trading specific products. Users need an equities to account for stocks, mutual funds, bonds, options, and ETFs. Futures and futures options accounts offer access to those assets. Cryptocurrency trading is available through the Crypto account.
Each account type has its own fee structure:
TradeStation has a yearly $50 inactivity fee for accounts with an equity balance under $2000.
There is a $35 fee for any IRA account (Traditional IRA, Roth IRA, SEP IRA).
Closing an IRA account comes with a $50 fee.
An account transfer costs $125.
Regulation & Reputation 
TradeStation holds licenses from the Securities and Exchange Commission and the Financial Industry Regulatory Authority. It offers industry-leading trading technology with a focus on security.
Its mobile, desktop, and web platforms are user-friendly and well-structured. Each offers access to vetted and reliable payment methods. It uses industry-standard encryption at all points in the trading process.
Customer Service
TradeStation has excellent 24/5 customer support with online live chat, email, and phone. It is available in English on weekdays. The customer service team is knowledgeable and responds rapidly to different requests.
Phone support is available Monday to Friday from 8:00 a.m. to 8:00 p.m.
Technical support is available 24 hours from Sunday 3.30 p.m. to Friday 8:00 p.m.
Institutional accounts have a separate support line from Monday to Friday from 8:00 a.m. to 5:00 p.m. ET.
Research & Education 
Research and education at TradeStation are similar to competitors. It does not offer professional company research. Back-testing, options screening, and futures streaming help professional traders plan their trades.
Education
TradeStation offers the YouCanTrade website, an independent platform focused on education. It is an excellent learning tool for new traders. It offers paid courses to beginning traders with advanced learning materials. The desktop platform has help guides and tutorials with helpful information. Private training from professional traders costs $150 for an individual learning session of 60 minutes.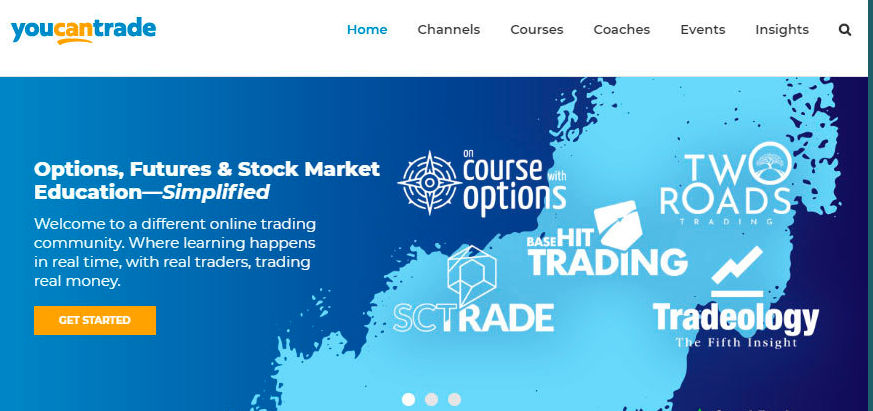 Educational resources include:
A simulation account
Live events
Educational articles
Tutorial videos
Webinars
Booklets
Research
TradeStation offers fundamental data ranging from earnings ratios and financial statements. These are available on the desktop trading platform, along with the news feed and market insights. There is no fundamental research for stocks, revenue research, and mutual funds.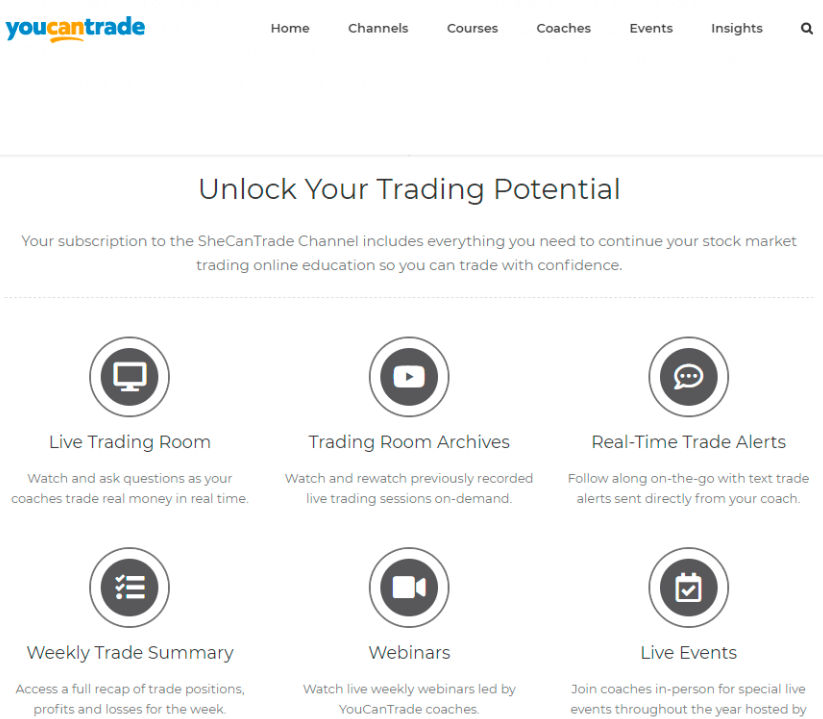 Tradestation UAE and Dubai
TradeStation is a US broker available for users from UAE and Dubai without any restrictions. UAE and Dubai citizens are able to open a brokerage account with TradeStation in the English language. TradeStation does not have an office in UAE and Dubai. Support for those users is available through email and phone.
Final Verdict 
TradeStation is an online broker recommended for active and futures trading. It offers low-cost trading solutions, valuable tools, and a strong trading platform. Advanced investors pay the $10 monthly fee for access to the desktop platform.
The platforms, low futures commissions, and trading tools are excellent for professional traders. TradeStation has free ETFs, options, and stock trades with the GO account.
We recommend this broker for beginner investors.
FAQ
Does TradeStation offer cryptocurrency? 
The TradeStation Crypto offers access to Bitcoin, Ethereum, Bitcoin Cash, Litecoin, and Ripple. Products and markets are similar on all their platforms. Cryptocurrency trading is only available with a Crypto account.
What is the non-US market coverage? 
TradeStation gives access to all US equities, but its non-US market coverage is limited. CFDs and forex are not available.
What is the average account approval timeframe? 
Creating an account with TradeStation is fast and simple. Account approval occurs within two business days.