A Bitcoin exchange is a marketplace where traders can buy and sell Bitcoin using fiat currencies or altcoins. The Bitcoin exchange acts as a broker between buyers and sellers of these cryptocurrencies.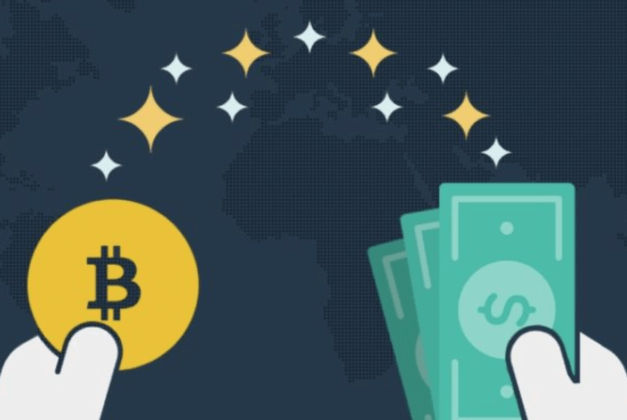 The most important things to know:
– A Bitcoin exchange acts as a broker between buyers and sellers or "makers" and "takers" and charges a brokerage fee for doing so.
– A Bitcoin exchange is like an online brokerage service. You can fund your account by depositing money into it.
– The fees a Bitcoin exchange charges for the trading of cryptocurrencies are similar to foreign exchange rate fees.
– The buying and selling of cryptocurrencies take place via an ordering system, just like how stocks are being traded. The buyer (taker) places an order to buy a certain cryptocurrency, which is sent to the order book. The order is executed when a seller (maker) wants to sell the corresponding cryptocurrency.
How Bitcoin Exchanges Work
A Bitcoin exchange works like a stock exchange: it matches buyers and sellers. Traders and investors choose to buy or sell Bitcoin by placing a market order or limit order. When a trader chooses a market order, the exchange will trade the coins at the best available market price. If the trader places a limit order, the trader tells the exchange to trade coins for a specific price. This price can be higher or lower than the current market price.
If a trader wants to buy and sell Bitcoin on a Bitcoin exchange, they need to sign up for an account. Most Bitcoin exchanges have KYC (Know Your Customer) regulations in place. This means the trader needs to verify his or her identity, before being able to trade.
Each Bitcoin exchange allows users to deposit funds into their accounts. This can be done by bank wire transfer, money orders, or credit card. Some Bitcoin exchanges allow PayPal transfers and gift card deposits.
What is a Decentralized Exchange?
Decentralized exchanges are exchanges that aren't operated by a central authority. On these types of exchanges, traders can trade cryptocurrencies peer-to-peer. Traders trade directly with one another on decentralized exchanges, without a broker between them.
Decentralized exchanges do not have KYC regulations in place. Users don't need to supply personal information to the platform. This is in line with the philosophy behind cryptocurrencies. It is also safer to trade cryptocurrencies this way. There is smaller chance funds get hacked, for example. Prices are also less likely to be manipulated.
What you need to know
Fees
Fees are what traders pay brokers and exchanges to use their services. Depositing and withdrawing money costs money. The more risky the payment method used, the higher the fees. When you use your credit card or PayPal to fund your exchange account, there is a higher risk the transaction will charge back, compared to a bank draft. Exchanges know this and charge their users for it.
Bitcoin exchanges make money with transaction fees. Traders pay these to be able to trade. The fees work the same as foreign exchange fees at forex brokers. How much fee you pay depends on the volume of transactions.
Bitcoin Wallets
In a Bitcoin wallet, you can keep your coins secure. On a Bitcoin exchange, you can trade your coins. Bitcoin wallets and Bitcoin exchanges are two different things. Bitcoin wallets store your private keys. You need these keys to access your cryptocurrencies. Most Bitcoin exchanges offer Bitcoin wallets to their users.
Makers and Takers
Traders are either makers or takers at Bitcoin exchanges. When traders want to buy or sell orders get added to the order book by the exchange. When a price match occurs, the buyer at the current price is the maker. The trader who places an order that gets filled instantly is the taker.
---