Bitcoin Gold is a hard fork of Bitcoin. A hard fork means that a group splits from the original blockchain. Bitcoin Gold originated from a spin-off of Bitcoin on Oct 24. 2017.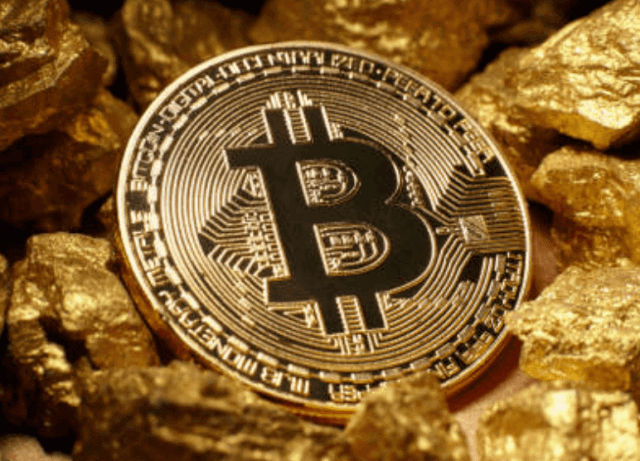 Why was Bitcoin Gold invented?
Bitcoin Gold's main goal was to make Bitcoin decentralized again. Proponents of Bitcoin Gold felt that Bitcoin favored their main miners too much. A few major players monopolized the Bitcoin mining world. Bitcoin Gold also wanted small players without advanced mining technology to be able to become part of the platform again. This approach would ensure the decentralization and independence of Bitcoin.
How does Bitcoin Gold work?
Bitcoin Gold made the blockchain rewards system decentralized again by changing the cryptocurrency mining algorithm. The Bitcoin Gold ecosystem runs on the Equihash Proof of Work algorithm.
This algorithm links the output capacity of the blocks to the storage capacity of the memory. With the introduction of Bitcoin Gold, ASIC-powered mining computers became less attractive. Because of the regular updates that Bitcoin Gold performs, miners need to make constant adjustments. This favors hardware miners with smaller and less advanced computers.
Other goals of Bitcoin Gold
Bitcoin Gold also has other goals. The open-source community project wants transactions to be more secure and anonymous. One feature of Bitcoin Gold is that wallet addresses are invisible during Bitcoin Gold transactions. This increases anonymity. The network updates also increase the security of the platform.
In the future Bitcoin Gold wants to research smart contracts and develop a decentralized cryptocurrency brokerage network. Bitcoin Gold wants to achieve this by focussing on interoperability, applications, infrastructure, and the Lightning Network.
What is the Lightning network?
The Lightning Network is a "layer two" protocol where two users can transact with each other and perform "off-chain" transactions. This ensures that transactions of all sizes can take place without high fees. The Lightning Network should be able to perform 1 million transactions per second by using smart contracts.
FAQ
How is Bitcoin Gold used?
People use Bitcoin Gold to conduct payments and develop smart contracts.
What is BTG?
BTG is the ticker symbol for Bitcoin Gold displayed on cryptocurrency exchanges.
What happened to Bitcoin Gold?
Bitcoin Gold originated from a hard fork of the 'normal' Bitcoin.
When was the Bitcoin hard fork?
The Bitcoin hard fork happened on the 24th of October, 2017.
How is Bitcoin Gold different from Bitcoin?
Bitcoin Gold exchanges Bitcoin's SHA-256 mining algorithm for another algorithm called Equihash. This proof-of-work algorithm makes ASIC-based optimization more difficult. Bitcoin Gold ensures that average people can mine Bitcoin on their PCs, making the network more decentralized.