Cloud mining is a way to earn cryptocurrency by renting computer power from third parties.
Through mining, Bitcoin and other cryptocurrency projects record transactions on the blockchain. In exchange for mining, the miner receives a reward in the form of a block reward. In the case of Bitcoin, the reward is BTC, but one can also earn ETH by mining Ethereum, for example. Cloud mining is the same, with the exception that you do not manage the mining process yourself.
With cloud mining, you pay an x ​​amount and rent computing power (hash power) from a cloud mining organization. These organizations have large mining facilities. Instead of mining themselves, they rent out the equipment to their customers.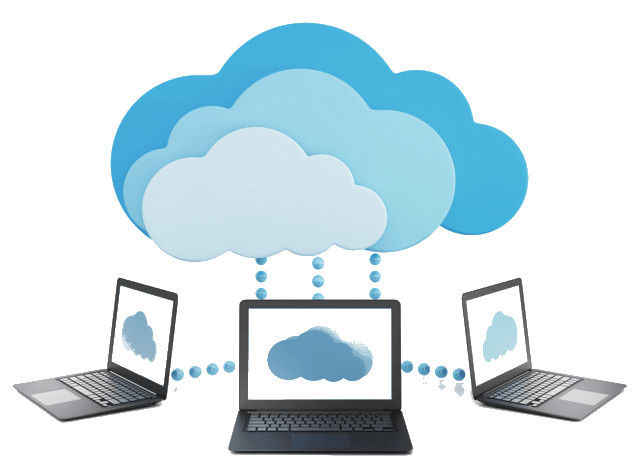 Advantages of cloud mining
Cloud mining is attractive because it saves a lot of hassle with setting up the mining equipment. This requires some knowledge and this is all done for you with cloud mining. You are also not bothered by the loud noise that a mining rig entails. In exchange for this service, you pay a fee that is often deducted from your cloud mined crypto.
Disadvantages of cloud mining
The downside of cloud mining is that there are many scammers in the market. Cloud mining farms are often located in countries such as Iceland or Sweden, where it is cold. This is because mining costs a lot of energy and the machines have to cool down. Because cloud mining farms are in these remote locations, it is difficult to check whether they exist and are actually mining. It is always important to do good research on the cloud mining service you want to use.
Is cloud mining profitable?
Cloud mining can be profitable, but also disappointing. The return on cloud mining always depends on several factors. For example, you pay a fee for the mining contract you sign, for which they turn on a machine for you. You also pay a maintenance fee. The price of your chosen cryptocurrency determines whether the mining contract is profitable. Does it rise during your mining contract? Then your yield will also increase. But does the price decrease compared to the moment you signed your contract? Then the profit at the end of your contract (often 1 or 1.5 years) can sometimes be a lot less. You calculate your profit on the basis of a certain price, but if it falls, the profit will be disappointing.
Is cloud mining risky?
Yes, cloud mining is risky because you rely on someone else to mine your cryptocurrency. There is almost no way you can check if they are mining for you. When a cloud mining company promises high rates of return over a short period of time, it is probably a scam. Other red flags include:
– Bad grammar on their website
– Fake or anonymous testimonials with stock images
– False company address or no address at all
Bottom line
It might be better to buy your own mining equipment and join a well-known mining pool. Although the hardware is expensive, you are in full control. The hardware will decrease in value, but at least you know you have mined. You can also choose which cryptocurrency to mine if you mine yourself.