An application programming interface (API) is a series of programming codes that collects data, parses responses, and sends instructions between software applications or platforms. People use APIs to provide data services in a wide range of industries. APIs have become popular because they allow companies, organizations, and individuals to easily access data or services provided by external parties. Some experts call the rising popularity of APIs the 'API economy', a model where interoperability between existing and new systems is key.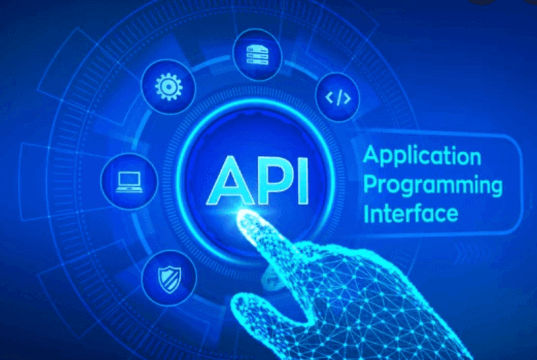 Trading Platform APIs
Traders and investors use APIs to connect automated trading algorithms with trading platforms to trade the markets on auto-pilot. Most brokers provide trading APIs to their users. Traders and investors can develop their own trading APIs in programming languages like Python or buy them on marketplaces like MetaTrader Market.
Types of Trading APIs
There are two types of trading APIs: Third-Party APIs and Developer APIs. Third-Party APIs provide real-time pricing data from exchanges like the foreign exchange (forex market) and Comex (commodities). Traders and investors use developer APIs to apply trading scripts to the pricing data provided by the Third-Party APIs. By combining both APIs they can trade the financial market on auto-pilot.
Disadvantages of Trading APIs
The disadvantages of trading APIs are that their are vulnerable in trading consistency, which affects trading results. Brokers also charge fees to use them. If API scripts contain mistakes, the API may stop working or respond wrong to collected data.
Where to Find Trading APIs
Brokers like InteractiveBrokers, Pepperstone, and eToro offer trading APIs. You can find trading APIs at forex brokers, as they use them in conjunction with the MetaTrader trading platform. You can find out how trading APIs work by reading the online documentation provided by brokers offering them. Some brokers offer API libraries that you can use to build your own API. This reduces the time and effort it costs to develop your own API.
Trade CFDs on Trading Platforms that allow API usage
You can trade CFDs on eToro which allows the usage of APIs. eToro offers users to trade CFDs on stocks, indices, commodities, and cryptocurrencies on auto-pilot using trading APIs. It also offers technical indicators to conduct technical analysis, advanced price charts, and a wide range of risk management tools.