No, NFTs are not a scam but there are NFT scams. 
Since last year, we can no longer ignore NFTs (non-fungible tokens). These digital certificates sometimes yield thousands to millions of dirhams. Not only investors but also scammers smell money. They take advantage of the fact that this market is still so new and can perform all sorts of NFT scams.
Are you interested in NFTs, but have no idea how to spot such an NFT scam? In this article, you will find five examples of NFT scams that unfortunately happen often.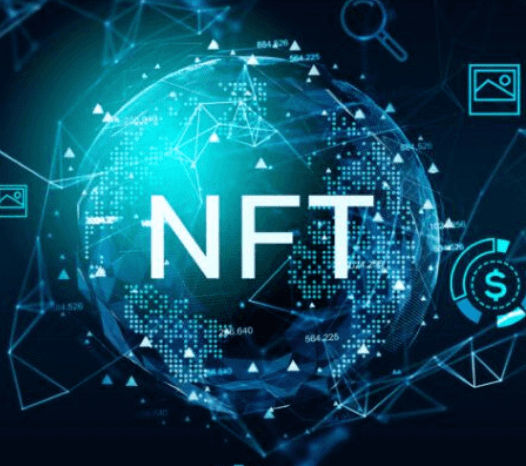 Recognizing NFT Scams
Always be wary in this market and watch out for the following red flags:
Fake NFT Websites and Marketplaces
This is often a 1-to-1 counterfeit of an NFT website or a marketplace like OpenSea. The fact that they are almost exact copies is also what makes this NFT scam so dangerous. Even if you have visited the original website, you will not immediately recognize that you are dealing with a fake variant. Do you buy an NFT through such a scam? Then you will receive nothing if you have transferred your money or you will get one that is worth nothing at all.
How can you recognize such a fake variant if you want to buy an NFT? Often the URL gives it away. For example, there is a typo in the name. Or the NFTs are on auction for a fraction of the price they are worth. If you think a deal is too good to be true, it probably is. Always do good research on the NFT you want to buy and how much it is worth.
Fake Social Media Channels
Scammers not only fake the website of an NFT project, but also the social media channel. If you're interested in a popular and well-known project, keep an eye out for Twitter's blue checkmark.
Always do a Google search for the social media channel of the owners to check whether a Twitter account is active with many more followers. Again, if something seems too good to be true…
Giveaway NFT Scams
It may fall a bit under the previous NFT scam, but it's good to mention this one even more. If you're approached for winning a 'free NFT', you think it can't hurt. If the token turns out to be worth nothing, you have not invested any money after all.
But the danger is here: do you click on the link and link your crypto wallet? Then the scammers can gain access to your wallet and empty it in front of your own eyes, without you being able to do anything about it.
Pump and Dumps
You may have heard of "pumps and dumps" when it comes to crypto. People try to make money by manipulating the value of a currency. By hyping the coin on social media, the value shoots up and the people behind the pump and dump can sell the coin for a profit.
The same thing happens now as NFT scam. The most famous example of this is the project called 'Evolved Apes'. The anonymous creator of the project ran off with 798 Ether (about $2.7 million) a week after its launch.
Counterfeit NFTs
Scammers are very good at counterfeiting things. This time we are talking about NFTs themselves. Thanks to OpenSea's free tool to create NFTs, scammers can steal the work of real artists and put them on the marketplace under a fake account.
As a result, more than 80 percent of the offer on OpenSea appears to be fraud or spam. Fortunately, the marketplace is now intervening. Users can use this free tool can now only fifty times per account. It is always good to be vigilant and to check via social media such as Twitter and Discord whether you are dealing with the real deal or an NFT scam.
Trusted NFT Marketplaces
We recommend buying NFTs on the following reliable NFT Marketplaces:
OpenSea. This is the number 1 NFT marketplace worldwide. It has the most users, and NFT collections are for sale from a few dirhams to millions of dirhams. The simple user interface makes OpenSea an NFT Marketplace that is well suited for novice NFT traders.
Binance NFT Marketplace. The Binance NFT Marketplace is the NFT marketplace of the well-known Binance exchange. The handy thing about this NFT Marketplace is that it is linked to your Binance account, so you can trade in both cryptos and NFTs.
FTX NFT Marketplace. You can buy and sell NFTs on the FTX NFT Marketplace. This can be for fixed amounts, but you can also bid on NFT auctions, or offer your own NFTs for auction.
Kraken. Like Binance, Kraken has a built-in NFT Marketplace. It is convenient that you can trade crypto on Kraken via the exchange as well as in NFTs via the NFT Marketplace.
Coinbase. The Coinbase NFT Marketplace has a partnership with MasterCard. This means that you can buy NFTs with dirhams through a credit card transfer. As a result, you do not have to buy crypto with dirhams via a detour, but you can immediately buy NFTs with dirhams.
The future of NFTs
NFT-based video games could very well be the future of NFT technology. Until now not a single NFT game has become as popular as "normal" video games, but the potential that NFTs combined with video gaming can have is enormous.
If you think about it, there are already plenty of gamers who spend a lot of money on virtual items. Think of the Steam Marketplace. People buy gold in World of Warcraft, certain weapon skins in Counterstrike, and loot boxes in Call of Duty. If a major video game producer were to integrate NFTs into one of their games, it would boost both gaming and blockchain ecosystems.
Non-fungible tokens are much more than a crypto trend that will soon blow over. The NFT technology itself has many functions and the potential of these functions has only just been discovered. It seems that the "NFT Gold Rush" has only begun and companies and individuals are still discovering the current developments. After all, most NFTs are still only simple GIFs, which could mean that the entire NFT market is still quite undervalued.
Bottom Line
NFTs, or non-fungible tokens, have grown in popularity in recent years. It makes items completely unique so that only one of each item is available. Developments in the field of NFTs are still in full swing and promise great things for the future. But, like everywhere where money is made, there are also scammers. Only time will tell where NFT technology takes us and how NFT scams will evolve.