In 2021, investors have plenty of options when it comes to cryptocurrency trading. Bitcoin, Ethereum, Dogecoin, and Tether are the most well-known coins to invest in. This article discusses the best cryptos to buy in UAE with their strengths and weaknesses. 
10 Cryptocurrencies With the Biggest Potential in 2021:
Bitcoin with a market cap of over $821 billion.
Ethereum with a market cap of over $353 billion.
Tether with a market cap of over $68 billion.
Cardano with a market cap of over $67 billion.
Binance Coin with a market cap of over $64 billion.
XRP with a market cap of over $44 billion.
Solana with a market cap of over $41 billion.
USD Coin with a market cap of over $31 billion
Polkadot with a market cap of over $28 billion.
Dogecoin with a market cap of over $26 billion.
Top Choices In Overview:
01. Bitcoin (BTC)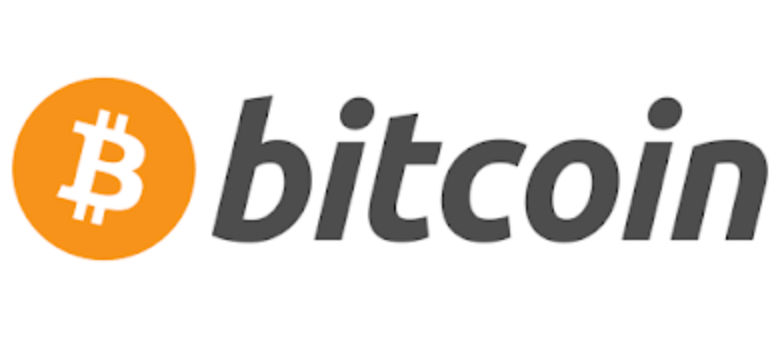 Bitcoin is the most popular crypto coin in 2021. It was created in 2009 and is the first cryptocurrency to use the blockchain. This ledger-lodging type of transaction exists on a decentralized network of thousands of computers worldwide. Complex "proof-of-work" algorithms ensure accuracy in the Bitcoin ledger. This public verification of all transactions guarantees Bitcoin's place as the safest cryptocurrency in 2021. At the beginning of October 2021, the value of a single Bitcoin reached $56,000.
Bitcoin is the oldest cryptocurrency in the world. It is the most valuable cryptocurrency and has the highest market valuation. Bitcoin is a digital coin that operates free of any central control. New Bitcoins appear thanks to a decentralized process named "mining." This refers to user rewards offered by the network for their services. Bitcoin miners process transactions. They ensure the network is safe and receive new Bitcoins in exchange. Bitcoin technology is safe, but it might come with some risks. It relies on passwords and crypto wallets. Bitcoin's price is extremely volatile.
Related: How to buy Bitcoin in UAE, Best Bitcoin Trading Platform.
---
02. Ethereum (ETH)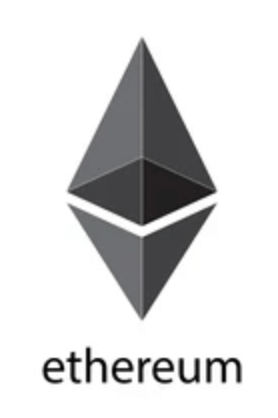 Ethereum is both a crypto coin and a blockchain platform. It is a top choice for program developers since it has potential applications, including smart contracts, that execute automatically with certain conditions. In October of 2021, Ethereum's price exceeded $3,500.
Ethereum is a decentralized software platform. Ether is the platform's cryptographic token. It is the second-largest digital currency after Bitcoin. In November 2021, ether's market cap was less than half of Bitcoin's.
Bitcoin uses a proof-of-work (PoW) algorithm to verify transactions. PoW blockchains are safe, secure, and robust but need significant amounts of energy to run. These power requirements make PoW difficult to scale. Ethereum used to use the proof-of-work algorithm, but now uses a proof-a-stake (PoS) system.
The PoS algorithm overcomes the scaling challenges of the PoW algorithm. The PoS system pays interest to holders like a traditional savings account. Users receive ether for holding (saving) who hold ether in their wallets and don't trade it.
Switching to PoS enables Ethereum's network to run with less energy when performing DeFi transactions, NFT mining, and stablecoin contracts. Coins like Cardano, Tezos, and Atmos all use PoS algorithms.
---
03. Tether (USDT)

Tether is a stablecoin backed by fiat currencies like the U.S. Dollar and the Euro. In theory, it must keep a value equal to one of those denominations. This "linking" means that its value fluctuates less than other crypto coins. Tether is a top choice for investors who want to avoid the extreme volatility of other coins.
Tether is an interesting coin and aims to smooth out price fluctuations. Most digital currencies like Bitcoin experience frequent periods of volatility. Tether follows the price of the US dollar. This system lets users transfer funds between cryptocurrencies and USD. Tether is the fifth-largest crypto by market cap.
---
04. Cardano (ADA)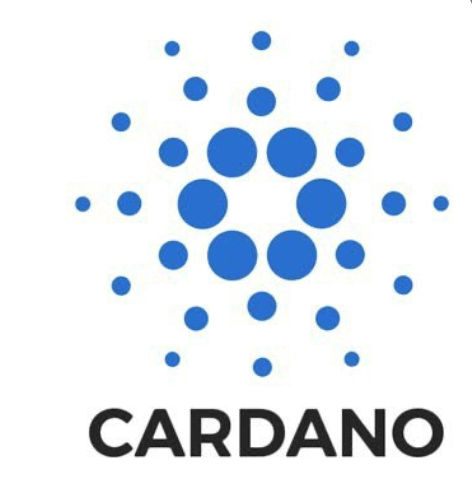 Cardano is a newer crypto coin that uses proof-of-stake validation. This approach expedites transaction times and diminishes energy usage. Cardano is similar to Ethereum, and it enables smart contracts. It uses a decentralized application powered by ADA, its native coin.
Cardano works its way towards becoming the world's financial operating system. It focuses on offering solutions for chain interoperability and legal contract tracing. Cardano has the sixth-largest market cap at $57 billion since November 2021.
---
05. Binance Coin (BNB)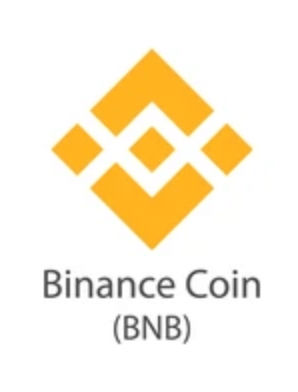 The Binance Coin is a cryptocurrency that you can use to trade and pay commissions on Binance. Binance is the leading crypto exchange in the world in 2021. Overall, the Binance coin facilitates trades on Binance's exchange platform. Investors exchange it for other types of cryptocurrencies, including Ethereum and Bitcoin. By the end of September 2021, the value of one BNB coin exceeded $382.
BNB functions as a payment crypto for the Binance Exchange. Using it on the Binance Exchange lowers trading fees. It comes with a discount for traders who use it as a payment method on the exchange. The network uses a proof-of-stake consensus model with impressive security measures.
---
06. Ripple (XRP)

XRP is usable in Ripple's network to facilitate exchanges of different currency types. XRP is a fascinating digital coin with a steady evolution. By the end of September 2021, its price had reached $0.94.
XRP is the native cryptocurrency for items from Ripple Labs. It doesn't discriminate between any fiat/cryptocurrency. Users prefer to use it because it is simple to exchange any currency for another. Each coin in the ecosystem has its gateway. Some examples include CADBluzelle, BTCbitstamp, and USDsnapswap. XRP works with payment networks and banks as a type of payment settlement. XRP acts as a money transfer system and currency exchange.
---
07. Solana (SOL)

Solana uses a unique hybrid proof-of-stake and proof-of-history algorithm to aid it in processing transactions securely. SOL is its native token and powers its own platform. By the end of August 2021, its price peaked at $140.
Solana is a blockchain network and the direct competitor of Ethereum. Traders should know that Solana is volatile. It remains a high-risk speculative investment recommended for professionals. Solana differs from Ethereum since it is a Proof Of Stake Blockchain.
---
08. USD COIN (USDC)

USD Coin is a stablecoin similar to Tether. U.S. dollars make up the foundation of USDC, and the network aims for a 1 USD to 1 USDC ratio. Ethereum technology supports the USDC network, and investors are allowed to use USD Coin to complete global transactions.
The purpose of USDC is to make transactions faster and more affordable. It aims to reduce the volatility of cryptocurrencies like Bitcoin. USDC runs on Ethereum and has many uses. It lets users send money anywhere in the world. It doesn't need a traditional bank account for transfers. USDC is a top choice for traders who want to explore the crypto space without excessive risk. It is a top choice for traditional traders who want access to a low-beta investment.
---
09. Polkadot (DOT)

Polkadot focuses on integrating blockchains by creating a cryptocurrency network that connects various blockchains to work together. This integration has the power to change the future of cryptocurrency trading. Between September 2020 and September 2021, Polkadot grew up to $25.61.
Polkadot is a unique proof-of-stake crypto designed to connect permissioned and permission-less blockchains. It aims to allow systems to function together. Polkadot differs from Ethereum as it allows developers to create their own blockchains. Polkadot allows developers to use the Polkadot security chain. This is a shared security system with user-friendly safety features.
---
10. Dogecoin (DOGE)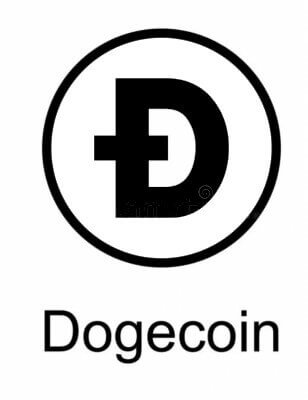 Dogecoin rapidly became a top choice for trading cryptocurrencies. It stands out among other coins since there is no limit on the number of Dogecoins. However, this leaves the currency susceptible to devaluation in case of a supply increase. Dogecoin is the first "memecoin" on the crypto market paving the path for other memecoins including Shiba Inu. Starting out as the Dogecoin avatar picture Shiba Inu was introduced to the market in mid 2020 as the last meme coin with great potential. As of today it has risen 5,540,000% in value and surpassed the market cap of Dogecoin.
Two software engineers created Dogecoin to comment on the volatile crypto market. The meant it as a joke. It's a top payment method with the Dallas Mavericks, Kronos, and SpaceX. It ranks as the original memecoin and continues to grow in value. One of the common uses of Dogecoin today is as a tipping service. Users tip other users for posts or contributions. It acts like a "like," but it has more impact.
---
Other Coins With Great Potential
There are more cryptocurrencies with great potential which are just out of the top ten. These currencies are worth your time and consideration based on their big influence on the market, user base, and current market value. Those cryptos are:
Solana
USD Coin
Avalanche
Algorand
Polygon
VeChain
Chainlink
TRON
ZCash
EOS
NEO
Dash
Tezos
NEM
Decred
Storj
0x
What Are Cryptocurrencies?
A cryptocurrency is a digital asset that stores value in the same way government-backed currencies store value. Instead of paper bills and metal coins, cryptocurrencies use a digital system to mint a specific amount of digital "coins" or "tokens." Cryptocurrency investors use their crypto coins in the physical world for purchases as varied as cars, real estate, and art. Most digital currencies remain entirely intangible and have no material assets supporting them.
Cryptocurrencies are digital assets that store value just like money. Some digital assets transfer value cheaper and faster than conventional means. Crypto converts into regular currency, so it's cheaper to transfer than a check or wire transfer.
Cryptocurrencies use decentralized mechanisms to control their value. Each coin works through a distributed ledger technology called a blockchain. This serves as a public record for all transactions. Bitcoin was the first open-source cryptocurrency with decentralized control. It led to the creation of many other coins with distinct uses and intentions.
Why Are Cryptocurrencies Important?
Blockchain-based digital coins let users engage in peer-to-peer financial transactions or enter into contracts. There are no banks or monetary authorities involved in the cryptocurrency process. The cryptocurrency market has grown exponentially in the past decade, reaching a collective market cap of $2 trillion.
Why Are There Different Cryptocurrencies?
There are different cryptocurrencies in 2021 because blockchain technology has different applications. Blockchains are adaptable mathematical structures that developers use to create software, games, and digital currencies. The oldest blockchain technology is Bitcoin, followed closely by the Ethereum blockchain. Bitcoin exists solely as a store of value and is the most valued cryptocurrency in 2021. The Ethereum network focuses on software development and blockchain innovation. As a result, 75% of cryptocurrencies available in 2021 exist inside the Ethereum network.
Which Are Some Other Important Cryptocurrencies?
There are other popular cryptocurrencies, including Ethereum, Ripple, Dogecoin, Shiba Inu, Solana, and Tezos. Research a specific digital currency before you invest in one. Our in-depth reviews share valuable information on the best cryptocurrencies in 2021.
Why Is Bitcoin The Leading Cryptocurrency In 2021?
The strength of Bitcoin comes from the ideology of the creators of Bitcoin. The purpose of Bitcoin is to be an alternative to government-backed currencies and to be completely independent of them. Bitcoin also exists in a distributed network of hundreds of thousands of computers worldwide. This distribution makes it impossible for governments to control and further strengthens its value. Bitcoin is the most secure currency in 2021. In 2021, each coin is worth $65,000 with a market cap of $1.2 trillion.
What Are Decentralized Applications (dapps)?
Decentralized Applications or dApps are digital tools that run on a blockchain or peer-to-peer network. DApps are usually built on the Ethereum platform and have many purposes. These focus on safety and user privacy. DApps stand out due to their flexibility and adaptability. But these might face the potential inability to scale.
What Is The Difference Between A Centralized And Decentralized App?
A single company owns a centralized app. Copies of its software live on many servers managed by that provider. As a user, you'll receive access to the app by downloading a copy of it or accessing it on the web.
A decentralized app looks like a centralized app for the end user. The difference lies in how the software is distributed. Decentralized apps connect thousands of individual computers using blockchain technology. DApp users pay developers in crypto to download and use the app. These are smart contracts and they enable users to complete transactions anonymously.
Summary
Bitcoin, Ethereum, Tether, Cardano, Binance Coin, XRP, Solana, USD COIN, Polkadot, and Dogecoin are the top crypto coins in 2021. Each has strengths and weaknesses depending on your experience and goals. It is best to check our in-depth reviews to learn more about cryptocurrency trading platforms, exchanges, and risks.