Most investors understand Bitcoin's volatility. The Khaleej Times printed countless articles on the benefits of Bitcoin and Blockchain technology. As the cryptocurrency giant swung in price from USD 5,000 per coin in March 2020 to USD 40,000 per coin in February 2021, many salivate at the idea of a 6-8x return on their investment. Dozens of posts are published on buying bitcoin in UAE and Dubai. If an investor bought Bitcoin at its launch, they would be multimillionaires today.
If a trader did not jump into Bitcoin, that doesn't mean they missed their chance of earning big cash. If prepared to learn, an investor could start their journey into Bitcoin today.
How to Invest in Bitcoin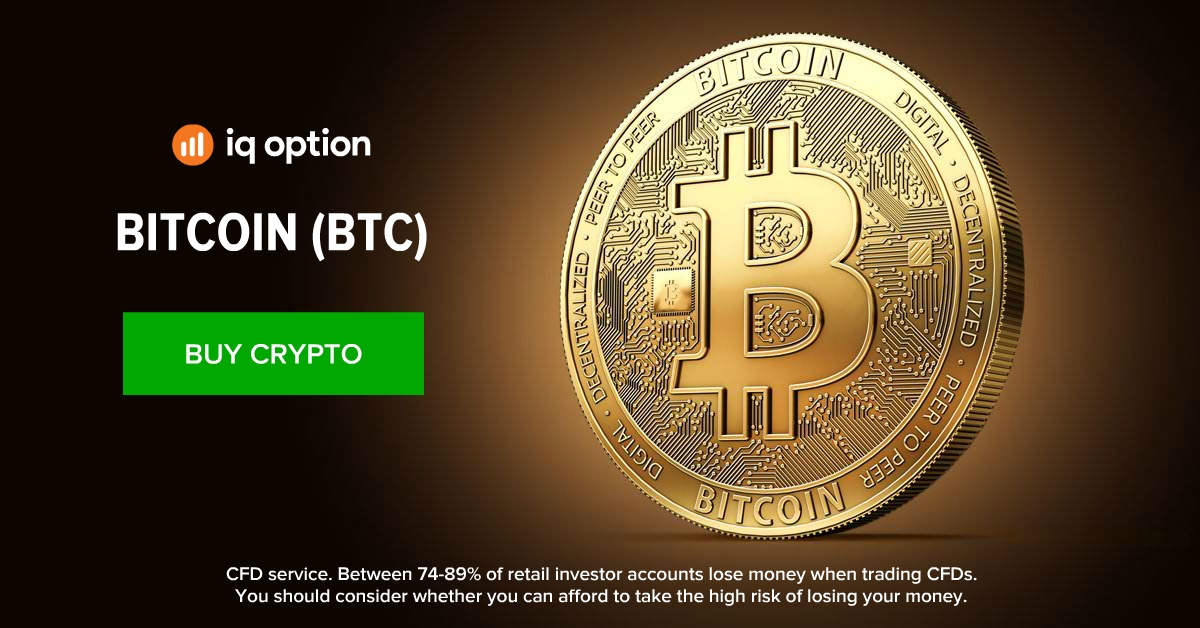 There are several different options to buy Bitcoin and other cryptocurrencies in UAE and Dubai. They are purchased via coin exchanges or licensed brokers. These include IQ Option, eToro, and Pepperstone.
The UAE market experienced several scams and hack attacks on exchanges. We recommend purchasing cryptocurrencies through an authorized dealer. They purchase and store an investor's coins in a safe place. These are our favorite cryptocurrency brokers:
1 Purchase Bitcoin through IQ Option
IQ Options is a trusted gold dealer and binary options trader. They were the first company accredited by the Dubai Multi Commodities Center (DMCC) to trade cryptocurrencies. Because of their insurance protection coin purchases through IQ Option are safe and protected against theft, hacker attacks, and natural disasters for their full market value. They provide free cold storage of coins in the DMCC headquarters building (Almas Tower in Dubai).
2 Purchase Bitcoin through eToro
Based in Israel since 2007, eToro is an established multi-asset brokerage company and an award-winning social trading broker. eToro is an FCA regulated entity (in the UK), an Australian entity (in Australia), and a Cypriot entity (for international customers). eToro is a trustworthy platform, regulated by established regulators while a well-recognized startup. They trade Bitcoin and other cryptocurrencies as Contracts for Difference or CFDs. CFDs are complex instruments that include leverage. They come with a higher risk.
CFDs are leveraged and risky, and may not be suitable for all investors. Traders may lose more than their initial investment. Trading CFDs does not result in ownership of the underlying assets. Traders should obtain advice and refer to our FSG and PDS before deciding whether to trade with us. Cryptoassets are volatile, unregulated investment products. They do not provide EU investor protections.
3 Purchase Bitcoin Through an Exchange
Demand for Bitcoin in Dubai is huge. The other way to invest in Bitcoin is through the BitOasis exchange.
BitOasis is a Middle Eastern digital currency exchange that facilitates the purchase and sale of Bitcoin in Dubai. Investors use them as a digital wallet for blockchain safe-keeping protection. On their web page, investors find the current Bitcoin price. Traders must purchase a voucher from their account then trade for Bitcoins. To get the voucher traders must open an account with BitOasis.
Buying Bitcoins Through BitOasis
Traders need to purchase a voucher to buy Bitcoins. To get the voucher they must open a BitOasis account.
When a BitOasis account is created, log-in, select a password, and verify the account using their 2-factor authentication software.
To purchase bitcoin, navigate to the buy button as shown in the picture.
In the next step, investors are taken to a page to deposit funds and purchase their voucher.
There are two ways to deposit money:
an online wire/bank transfer or
a credit card
You can now instantly buy bitcoin using credit cards in UAEhttps://t.co/mNQ7ftk5Sv pic.twitter.com/hdOoV1u07R

— BitOasis (@bitoasis) February 21, 2017
Once payment is sent, funds are visible on the voucher. This is used to buy Bitcoin in UAE.
After an investor clicks the 'Buy Bitcoin' button, they are redirected to the purchase confirmation page. This is their receipt for the purchase (save a screenshot of this showing date and time). Traders will see a pending order signal. This disappears after the transaction processes.
Purchasing Bitcoin in Dubai and the rest of the UAE is like opening a bank account. What makes it different is the decision to invest in cryptocurrencies. Investors should consider the following before investing in Bitcoin:
Buying Bitcoin is easy. Buying and selling at the right time require knowledge and experience.
Most exchanges handling Bitcoin options charge a 5% handling fee.
Cryptocurrency wallets are the popular target of hacker attacks. Enable two-factor authentication and change your password regularly.
The two-factor authentication software is easily downloadable in the App Store and Google Play.
Buy Bitcoin Through CEX
Another way to buy Bitcoin in UAE is through CEX.io. This leading exchange is popular since 2013 in UAE. Online reviews suggest they are a reliable source of digital currency.
Is Bitcoin Trading Legal in UAE