Bitcoin is the leading cryptocurrency and is in the news every day. Citizens of the UAE began trading with Bitcoin in 2014. The Securities and Commodities Authority (SCA) monitors Bitcoin's activity in the UAE. Buying Bitcoin in the UAE is legal. You have to take many steps to start trading including opening an account at an exchange and getting a crypto wallet. Choosing a trustworthy broker and exchange is critical.
Bitcoin is the leading cryptocurrency on the market, with a market cap of $1.1 trillion. It has been available in the UAE since 2014, and its popularity increases daily. This article discusses how to buy Bitcoin in the UAE and Dubai.
How To Buy Bitcoin In The UAE And Dubai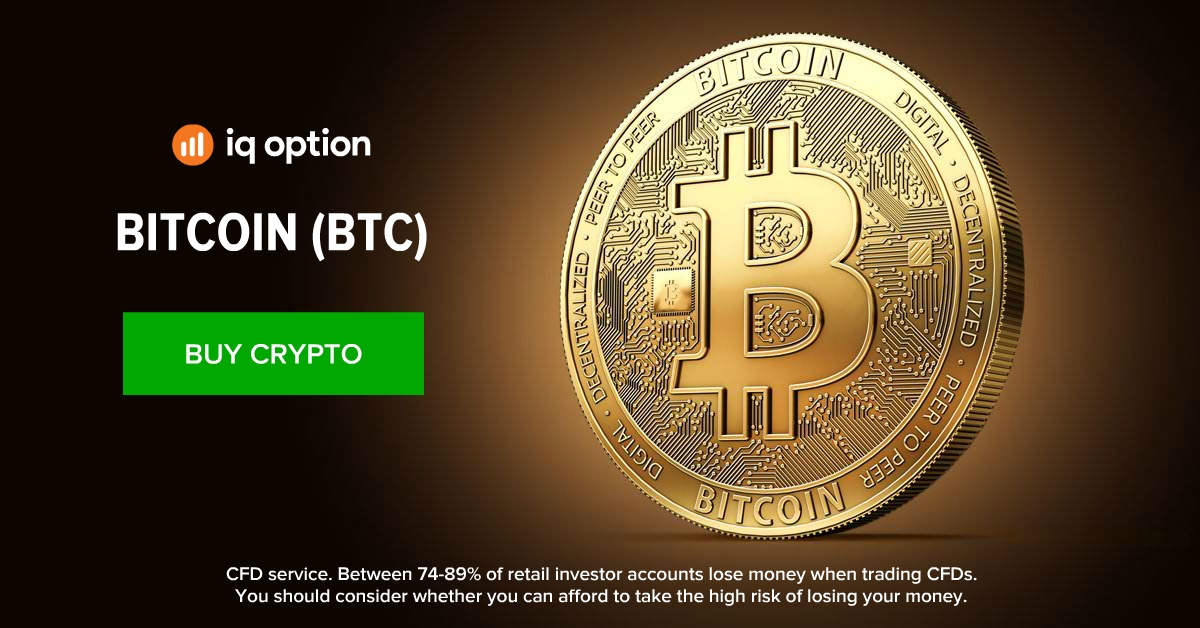 1. Open a trading account with a Broker or Cryptocurrency Exchange
Traders either open a trading account with one of the brokers offering cryptocurrency trading or open an account on a cryptocurrency exchange.
The leading licensed brokers for buying Bitcoin in the UAE are IQ Option and eToro. Some traders prefer IQ Option because of the free "cold storage" in the DMCC. Others choose to buy Bitcoin through eToro because of its trustworthy platform offering copy trading.
The most popular exchanges in 2021 include Bit Oasis, Kraken and Coinbase. Signing up for an exchange is the first step to take, as it will let you buy, sell, and hold your Bitcoin. We recommend using an exchange that allows its users to withdraw their coins to a personal online wallet. It increases security and diminishes trading risks.
2. Withdraw money to your trading account or crypto wallet
After you opt for an broker or exchange, you'll have to submit personal information. Based on the policy, you'll have to share a copy of a driver's license, social security number, and information about your revenue source.
When your account is confirmed, you'll have to select a payment method. Exchanges have you choose between a bank account and a debit/credit card. We recommend you avoid using a credit card, as cryptocurrencies are volatile.
Bitcoin is legal in the UAE, but some banks don't allow deposits to crypto-related sites or exchanges. It is best to verify at your local bank whether they have cryptocurrency restrictions.
Fees vary depending on the exchange and the funding option. Coinbase is a beginner-friendly exchange with a 1.49% fee for bank accounts and a 3.99% fee for debit/credit cards. It is best to check the costs before choosing an exchange and a funding method.
3. Buy Bitcoin
After choosing a payment option, you can place an order for Bitcoin. Exchanges offer different order types and investing opportunities: market and limit orders, stop-loss orders. Bit Oasis has most order types, including market, limit, stop-loss, stop-limit, take-profit, and take-profit limit orders.
4. Store Bitcoin on your e-wallet
The safest way to store digital assets is in a Bitcoin and cryptocurrency wallet. Storing your coins outside the exchange or brokerage account is the best approach. It ensures that only you have access and control over your funds with a private key. A personal digital wallet is an excellent way to avoid the risk of losing funds because of a hacker attack. Most exchanges offer wallets for their customers. The downside is that security isn't their primary goal. We do not recommend using an exchange wallet for long-term or large cryptocurrency holdings.
Top 3 Online Brokers for Bitcoin:
Our reviews use a Trust Score Ranking system. The online brokers and exchanges in this article offer the best Bitcoin trading services for UAE residents:
IQ Option  is a trustworthy crypto and options broker.
eToro  is the leading social trading broker.
BitOasis  is the leading Middle Eastern digital currency exchange.
1. IQ Option: The Best Accredited Broker By DMCC To Trade Cryptocurrencies
IQ option is an established online broker accredited by the DMCC to trade cryptocurrencies. It has licenses from the CySEC regulatory body. It offers full market value crypto-insurance against theft, hacker attacks, and natural disasters. Traders choose IQ Option because of its free "cold storage" of coins in the DMCC headquarters. This is a more secure storage solution than a traditional wallet. It refers to storing Bitcoins offline, entirely separate from internet access. Cold storage is the current best practice for reducing the threat from hackers.
2. eToro: The Leading Social Trading Broker For Bitcoin and Crypto Trading
eToro is an established multi-asset and social trading broker. It has licenses from the CySEC, ASIC, and FCA regulatory bodies. eToro has a long track record on the market, and it is an excellent choice for Bitcoin trading. It offers access to several assets including stocks, indices, and commodities. eToro has an outstanding list of technical tools, charts, and premium account security.
CFDs are leveraged and risky, and may not be suitable for all investors. Traders may lose more than their initial investment. Trading CFDs does not result in ownership of the underlying assets. Traders should obtain advice and refer to our FSG and PDS before deciding whether to trade with us. Cryptoassets are volatile, unregulated investment products. They do not provide EU investor protections.
Top 3 Exchanges for Bitcoin:
The best exchanges for buying Bitcoin in UAE are:
BitOasis: The Leading Middle Eastern Digital Currency Exchange
BitOasis is a digital currency exchange that facilitates Bitcoin trading in the UAE and Dubai. Traders use it as a digital wallet for blockchain safekeeping. The BitOasis website displays its transparent pricing policy, affiliate program, and company blog.
Traders from the UAE need to acquire a voucher to buy Bitcoins. The best way to do that is by creating a BitOasis account. This account uses two-factor authentication to protect your funds and personal information.
After you open an account, you have to click on the Buy button, as revealed below.
After this, a page will display the section where you can deposit funds and buy the voucher.
The methods for depositing funds are:
an online wire/bank transfer or
a credit card
Funds are visible on the voucher when a purchase completes.
Clicking on the Buy Bitcoin button redirects you to a confirmation page with a receipt. You should save this receipt.
Buying Bitcoin in Dubai and the UAE is like creating a bank account. Traders should think about the following aspects before investing in Bitcoin:
Buying and selling Bitcoins requires knowledge and experience.
Most Bitcoin exchanges have a 5% handling fee.
Cryptocurrency wallets are susceptible to hacker attacks. Choose providers with two-factor authentication, improved account security, and crypto-insurance.
FAQ
Which is the simplest way to create a Bitcoin wallet?
The best steps to take to set up a wallet is to:
Choose an exchange account to buy/sell cryptocurrency;
Choose a hot wallet if you want to hold small to medium amounts of crypto coins;
Choose a cold wallet for larger holdings and long-term purposes.
Should I buy Bitcoin through PayPal? 
We do not recommend buying Bitcoin through PayPal because Bitcoin bought on PayPal cannot be transferred out of PayPal in any way. This restriction means that PayPal owns your Bitcoin, not you. That means the only way to use PayPal Bitcoin is to make purchases at online retailers. Few online retailers accept PayPal Bitcoin payments. While the policies at PayPal may change in the future, it is currently impractical to use PayPal for any cryptocurrency.
How to buy Bitcoin with a credit card?
Buying Bitcoin with a credit card is similar to using a debit card or an ACH transfer. First, submit your credit card details to the exchange or online trading firm. Then authorize the transaction to complete the purchase. We do not recommend buying Bitcoin with credit cards as it comes with higher risks and processing fees.
Which are the alternative ways of buying Bitcoin?
Exchanges like Binance and Coinbase are the most popular ways of buying Bitcoin. There are some alternative ways available, too.
Reward credit card
Reward credit cards offer rewards in Bitcoin and might help you avoid high fees linked with credit card transfers. The downside is that the annual fee on these cards might end up higher than you expect.
Bitcoin ATMs
Bitcoin ATMs function as in-person Bitcoin exchanges. Users insert their cash into the machine and complete their Bitcoin purchase on the spot. The ATM transfers the purchased bitcoin amount to a secure hot wallet. Coin ATM Radar lists all Bitcoin ATMs.
P2P exchanges
Peer-to-peer exchange services offer a direct connection between users. After you set up an account, users request to buy/sell Bitcoin. They check the listings and select the trade partners with whom they wish to transact. P2P exchanges don't come with the anonymity that other exchanges provide. The advantage of P2P is that users search for the best deal.
Is Bitcoin Trading Legal In The UAE?
Bitcoin trading is legal in the UAE, and you should choose an authorized dealer. Bitcoin is a volatile investment, which comes with significant risks. Opt for a provider with robust security, cold storage, and safe wallets.
Cryptocurrencies have no underlying commodity or tangible asset. These coins fall outside financial regulation. If you lose money, the UAE does not offer any financial insurance. IQ Option, eToro, and BitOasis provide crypto-insurance against theft, hacker attacks, and natural disasters, but not for volatile market movement. Read our in-depth reviews to discover the best online platform for Bitcoin trading for your situation.
Summary
IQ Option, eToro, and BitOasis are the best platforms to buy Bitcoin in the UAE and Dubai. Each has an excellent reputation and provides world-class Bitcoin trading services for UAE residents. Our top choice is IQ Option because of its premium security measures. eToro has the best trading fees for Bitcoin, being a good choice for traders of all levels of experience. BitOasis is a leading digital currency exchange that supports Bitcoin trading in UAE and Dubai.