In 2008 Bitcoin (BTC) emerged. After the turbulent banking crisis, a new and unknown alternative emerged that would turn the financial world upside down. The early years of Bitcoin were very interesting. People viewed the developments with suspicion. Over the years, the price of Bitcoin has risen to unprecedented heights and more and more alternative coins are being added. There are currently more than 5000 crypto coins on the market. The traditional financial markets are also showing an increasing interest in crypto. But how do you start with crypto? Discover what crypto is and how to get started in this complete starter guide.
The introduction of Blockchain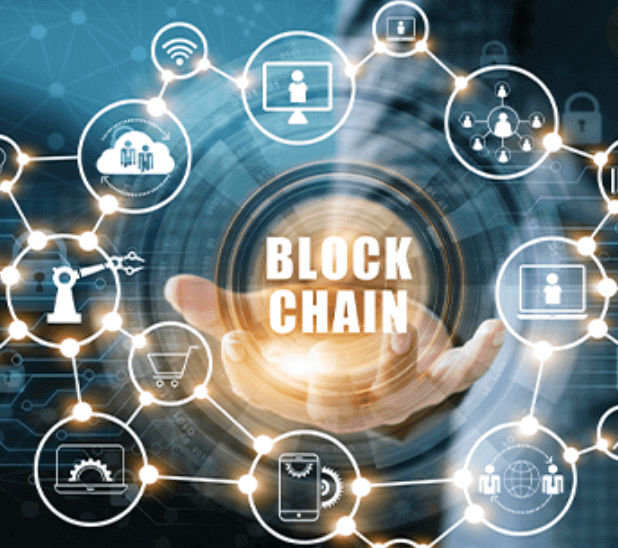 Blockchain is a counter-reaction to today's financial markets that have too much power over our own investments. We hardly know anything other than that we take our savings to the bank. In return, we received attractive interest in the past. The banks, in turn, used part of our savings to provide loans to other parties. This always went well, until in 2008 the banking crisis hit us.
If we look back at the origin of money and the origin of our economy, we see that we ourselves have given a certain value to bills. When we still had massive amounts of gold, we took it to a safe place and received a note for this. This note was nothing but a representation of the value of your piece of gold. This value was then lent to others. If the current owner wants his piece of gold back and it is not available, you get a distrust with a domino effect as result.
This is exactly what happened during the banking crisis. Confidence in banks decreased. This caused people to withdraw their savings en masse from the bank. Because they had used it to provide loans, not all the money was available and the banks went bankrupt. Many people got hit by this and have lost significant amounts of money.
It was around this period that the blockchain launched. Responsibility was no longer placed with an external party, but with ourselves.
What is Blockchain?
Blockchain is a system that captures information in blocks that are linked together via cryptography. A blockchain is actually one large digital ledger. It stores every transaction you make on the network using a block. This block contains all the information about a particular transaction. Anyone in the network can verify the information of this block. Every time a new transaction occurs, it is added to this ledger.
The advantage of the blockchain is that the transaction takes place immediately. If we have to make a wire transfer to another country, this transaction will take too long. This is because each bank works with a different system which is time-consuming. By using blockchain technology worldwide, transactions can take place at a record pace.
Decentralized
The blockchain acts as a public and decentralized network. Decentralized organization is one of the pillars of blockchain technology. Users of the network must approve each transaction. These transactions are recorded on the blockchain with a cryptographic signature, also known as a hash.
What is a crypto?
A crypto is a digital currency, which means that you do not have a physical currency in your hands. Each cryptocurrency uses the above blockchain technology, each with its own adjustments. It is still a new and young market where many changes are taking place. To date, we have more than 5000 different cryptos on the market.
Every project has different objectives and works in a different way. Crypto aims to become a new payment method where you can pay worldwide without exchange rates or unnecessary waiting times. Today we see countless variations on the blockchain, each with its own purpose or vision.
What is Ethereum?
Ethereum is a decentralized platform that uses blockchain technology devised by Bitcoin creator Satoshi Nakamoto. While Bitcoin has found a way to transfer value, Ethereum is taking a different approach. The Ethereum network wants to create a new kind of internet. It wants to form the base layer on which decentralized applications (DAPPs) and smart contracts will launch. Compared to current internet applications that are centralized, DAPPs would be much more secure, privacy-friendly, and uncensorable.
What are Smart Contracts?
A smart contract is a digital agreement that ensures that a contract takes effect if certain criteria are met. These smart contracts do not actually exist on paper, but are part of a blockchain and coded in computer language. As a result, the blockchain can execute them without intermediaries.
An example is a rental agreement in which a tenant has to pay 500 dirhams a month to a landlord. If at some point the tenant does not transfer money to the landlord, the smart contract can send a notification to the bailiff via blockchain. This is an extreme example of course, but the system is clear.
Benefits of a smart contract
Trust is the first benefit of a smart contract. The blockchain is public and shared, all nodes and users in the network know which transactions or contracts are being concluded. Everyone, not just the parties involved, receives a copy of the blockchain.
Linked to this is autonomy. Every user of the network knows what transactions are taking place, so there is a form of trust. Nobody can manipulate the contract unnoticed. Intermediaries such as banks, lawyers, notaries, etc. don't need to intervene to confirm a transaction. In the case of a regular contract, the intervention of those parties is necessary.
How to buy crypto with cash
If you are new to cryptocurrency, the first thing you have to do is buy crypto with cash. You can buy crypto with cash on cryptocurrency exchanges like eToro, Binance, or Coinbase. You sign up for an account at one of these crypto exchanges and complete the KYC procedure. After that, you are able to buy Bitcoin, Ethereum, and other cryptos by credit card or bank transfer. These crypto are then stored on your exchange wallet. From there you can send them to other wallets or trade them for other cryptos.
Setting up MetaMask
If you want to make money with cryptocurrency we recommend creating a MetaMask account. The MetaMask browser extension turns your regular web browser into an Ethereum web browser. MetaMask allows users to store their private key and then interact with Ethereum-based dApps and smart contracts.
Once you've set up a MetaMask account, you can connect with Decentralized Exchanges (DEXs). These are cryptocurrency exchanges that do not require KYC and allow traders to trade straight from their Ethereum wallet. This way you save on transaction fees and have access to more altcoins.