This guide explains how to invest in bonds in UAE. Bonds are an important part of a well-diversified investment portfolio because they carry less risk than other assets and provide the bond holder with a fix income. The most common way for UAE investors to buy bonds is through an online broker or by directly purchasing bonds from the bond issuer.
In this guide we go over different ways of how to invest in bonds in UAE, what are the different types of bonds and pros & cons of bond investments.
How to Buy Bonds In UAE?
The 3 ways to invest in bonds in UAE are listed below.
Invest in International Bonds from UAE
Invest in local National Bonds of UAE
Invest in Bond ETFs
Below we break down the 3 different ways to invest in Bonds in UAE, starting with international bonds.
01. Buy International Bonds
You can buy international bonds by opening a brokerage account with one of the brokers that offer international bonds like eToro, AvaTrade or Interactive Brokers. You can open a brokerage account with these brokers for $100.
02. Buy UAE National Bonds
When you are buying national bonds you are investing in UAE government owned companies. National bonds are the most stable and secure investment option with average return rates. Find more info on how to buy UAE National bonds in our guide.
You can buy UAE national bonds from 100 AED through Nationalbonds.ae
03. Invest in Bonds ETFs
You can buy exchange-traded funds that only invest in bonds via online brokers. These ETFs are like bond mutual funds that invest in multiple short and long-term bonds of different companies and governments.
How to Buy International Bonds Using eToro
The most common way to buy bonds in UAE is through an online broker like eToro. Their minimum deposit is 200 AED and you can buy bonds for as low as $10 minimum trade.
eToro offers Bonds in the form of ETFs (Exchange Traded Fund)
The below sections breaks down the steps you need to take to invest in Bonds through eToro.
STEP 1: Visit the eToro official website
Click on link to the eToro stock section here: https://www.etoro.com
STEP 2: Click on the green "Get Started" Button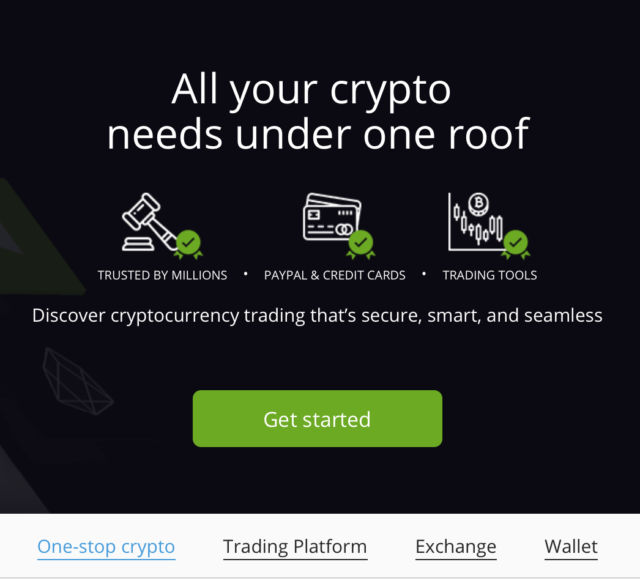 STEP 3: Create and Verify Your Account
To buy bonds with eToro you need to sign up, verify your account and make a first time deposit over AED200. This will enable you to buy, hold and sell bonds and other assets available on eToro.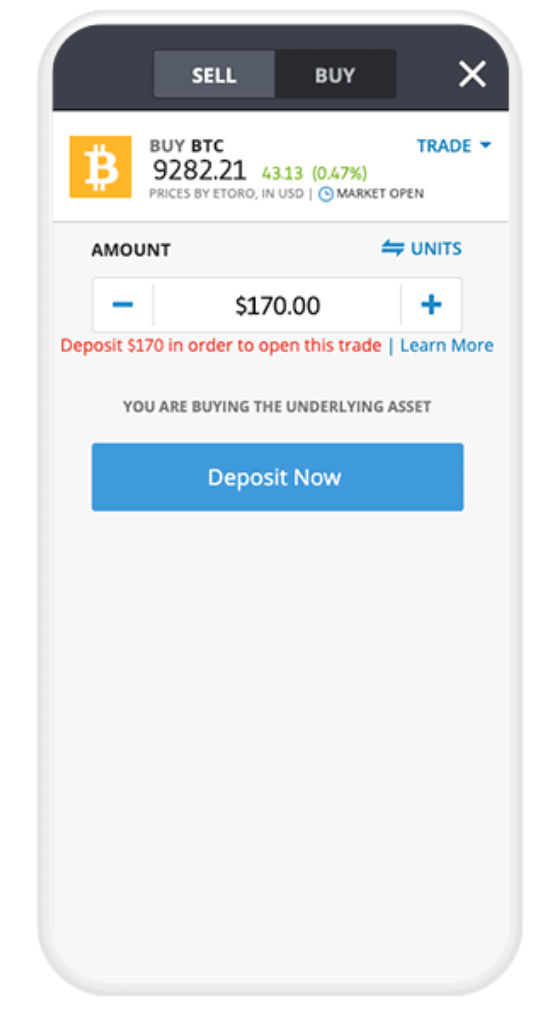 STEP 4: Buy Bonds
You can buy, hold and sell bonds that are available on eToro.
What Are Bonds?
Bonds are security agreements between investors (creditor) and bond issuers (debtor) to pay the investor interest on money loaned. When a bond matures the bond issuer repays the principal of the bond and an agreed-upon interest rate. There are corporate, government and municipal bonds. Bonds can have fixed rates or floating rates. A fixed-rate bond has a pre-specified interest rate whilst a floating rate bond's interest rate fluctuates according to the market.
Most bond issuers pay their investors quarterly or semi-annually. The interest payments on bonds are called coupons. When a bond's price increases, the coupon payment stays the same, and the bond's yield decreases. When a bond decreases in value, the coupon payment also stays the same, increasing the yield of the bond. The movement of interest rates, the creditworthiness of the borrower, and investor sentiment influence bond prices.
Why To Invest in Bonds in UAE?
There are positives and negatives of investing into bonds are listed below.
Advantages of Investing In Bonds in UAE:
Bonds are a great choice for investors looking for a fixed income stream. Based on the agreement, the bond holder gets paid out a regular income at fixed intervals (monthly, annually, semi-annually) if holds the bond.
Bonds are also a great way to hedge your investment portfolio with securities that are less volatile (portfolio hedge). Bonds aren't as volatile as stocks and other financial instruments.
Disadvantages of Investing in Bonds:
The disadvantages of investing in bonds are rising interest rates, credit risk, and market volatility. Bond prices drop when interest rates are increased. The issuer may not be able to pay back the bond and the bond market can be volatile.
Conclusion
Bonds are an essential part of an investment portfolio because they generate income and are less volatile than other financial instruments. The returns on bonds are lower than on stocks but higher than the yearly inflation rates. This makes bonds interesting for retirement plans.
You can get started with investing in Bonds at eToro or other brokers like AvaTrade and Interactive Brokers.