Do you know the difference? MAM stands for Multi-Account Manager while PAMM stands for Percentage Allocation Management Module.
Both of them allow the fund managers, to manage many accounts straight from their own accounts. The big advantage is, that they don't have to create an investment fund to manage other people's accounts.
Losses and profits are spread across the managed accounts. The clients' accounts are tied directly to the manager's main account. All trades completed by the manager are then executed proportionally in the clients' accounts.
The PAMM Master account balance consists of the complete amount of all clients' deposits. To make sure that the clients' deposits are secure, the manager doesn't have direct access to them. He can't make deposits or withdrawals to or from the managed accounts. Investors themselves are the only ones who can deposit or withdraw funds from the managed trading accounts. On the other hand, the performance fees, claimed by account managers are automatically withdrawn from the managed accounts, in line with the contract terms.
PAMM account
The PAMM account lets you distribute your trades based on the percentage you choose. This option is available to investors or fund managers by many forex brokers. When using a PAMM account, the client can distribute different parts of his account to more managers.
The value in the account managers' PAMM account is the sum of all sub-accounts, managed by the account manager.
The trades done by the manager are automatically copied and executed in sub-accounts in accordance with the set percentage.
Example: if the account manager makes a 200-lot trade on the USD/YEN, the trade is split between the sub-accounts (owned by the clients) into smaller portions, depending on the equity percentage of each of the sub-accounts. So if the percentage of a sub-account is 1% of the main account, the trade size of the sub-account would be 2 lots (1% of 200 lots).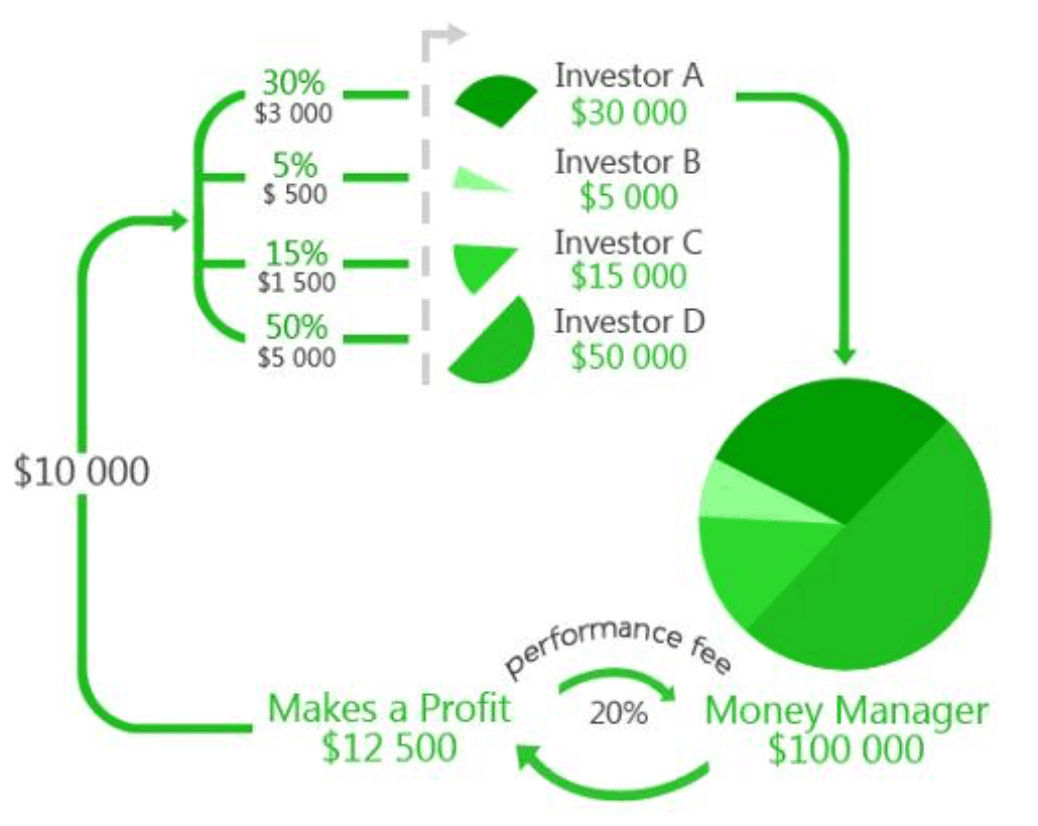 MAM account
MAM account lets you apply a similar percentage system as used with a PAMM account, however, it provides you with better flexibility to diversify the trades and change the risk of each sub-account, according to your own risk profile.
Let's say that the account manager can make trades on a fixed basis. This means he can set the number of lots traded by each of the sub-accounts. This can be also achieved via LAMM (Lot Allocation Management Module) account.
The manager also has the option of adjusting the leverage used by the sub-accounts, based on the traders' wishes.