NFTs are verifiable assets on the blockchain with unique identifiers and attributes that give them value.
There is a good chance that you are wondering what exactly NFTs are and why people trade them so lively now. You may also want to make money with NFTs yourself. How this all works, we'll cover in detail in this NFT for beginners guide.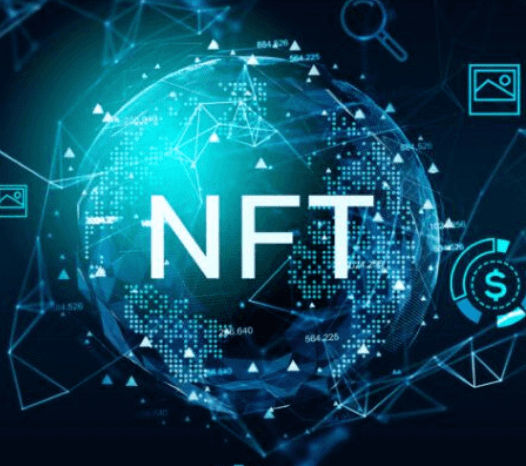 What is an NFT?
An NFT is a non-fungible token. Almost all cryptos are fungible. This means that if you exchange a Bitcoin with someone for another Bitcoin, you still have the same, 1 BTC. This works differently with NFTs, because you can compare it with baseball cards, for example. If you trade one card for another, you have a completely new card.
At a high technical level, it works like this: NFTs are part of the Ethereum blockchain. Ethereum, as you may already know, is crypto, like Bitcoin and Cardano. The Ethereum blockchain supports NFTs, which store extra information from a transaction. This works differently from when sending crypto in the normal way.
Anyone can download or copy the special GIF or video that comes with the transaction on the Ethereum blockchain, but the ownership of the file remains encrypted. With the trade of NFTs, a kind of ownership of "digital works of art" changes hands.
Now we can already hear you thinking: what good is this to me? Well, on the internet it is often difficult to find out who actually owns something. To a certain extent, copyright is often lost. With NFTs, it is very clear who the owner of a particular NFT is, because this information is available on the blockchain. This allows you to see exactly whose NFT collection a particular NFT is in (by doing some research). NFTs can not be forged, something that is possible with real works of art.
The History of NFTs
The NFT hype started back in 2012, with a project called 'Colored Coins'. These were tokens that reflected real assets on the blockchain, for example, real estate. After a while, users found that it did not work quite as desired. The biggest reason was the script behind Bitcoin transactions had problems with scaling.
In 2014, developers built a platform using Bitcoin's blockchain technology, called Counterparty. This platform has already made it possible to track the ownership of NFTs. Then later in 2014, Vitalik Buterin launched Ethereum, which is the main blockchain to trade NFTs on so far.
In 2017, CryptoPunks launched, the first true NFT marketplace for digital artworks. CryptoPunks ran on the Ethereum blockchain. Other NFT marketplaces such as OpenSea and the Binance NFT Marketplace soon followed.
At the end of 2017, the first NFTs came into the spotlight, the so-called CryptoKitties, a set of unique virtual cats. One of these cats sold for about $170,000 in 2018 and the NFT trading craze has started ever since. In recent years we have heard that one of Beeple's works (5000 days) sold for $69 million through the renowned auction house Christie's. A Tweet from the founder of Twitter sold for $3 million.
Buying and selling NFTs
If you want to start buying and selling NFTs, you will first need to have Ethereum (ETH). This will allow you to buy the NFTs you want. It is useful to start by creating an account with a cryptocurrency exchange, such as Binance or eToro. On these cryptocurrency exchanges, you can buy crypto with dirham.
Once you have crypto to buy your NFTs with, it's time to create an account with an NFT Marketplace. Samples of NFT Marketplaces are OpenSea, Binance NFT, and Sorare. Then you send the crypto from your exchange wallet to your NFT Marketplace wallet. Once you have the crypto on your NFT Marketplace wallet, you can use it to buy NFTs.
How to earn money with NFTs
There are three ways to make money with NFTs. First of all, you can make money by buying NFT artworks and then reselling them for a profit at a later time. The goal is that you buy the NFTs cheaply and sell them for more later.
The second way to make money with NFTs is by buying and selling licensed collectibles. For example, there are NBA basketball NFTs and some other licensed NFT collectibles. These digital collectibles are usually more expensive than physical collectibles because their rarity is registered on the blockchain. As a buyer, you know exactly how rare the NFT in question is.
Furthermore, you can make money by buying and selling NFT coins and making a profit with the difference between the buying and selling price. Samples of NFT coins are Enjin, Mana, and SandBox.
Storing your NFTs
Keeping your NFTs secure is important since you don't want your NFT wallet to get hacked and lose all your NFTs. You could use a software wallet such as MetaMask to store your NFTs, but it is wiser to opt for a hardware wallet. Good hardware wallets that we recommend are the Ledger Nano X and Trezor Model One.
FAQ
Can I make an NFT myself?
Yes, anyone can make their own NFT. Keep in mind that if you want to list your NFT for sale, you will have to upload it on an NFT marketplace. To do this you have to pay a certain amount of gas fees. So it costs money upfront to try and sell your own NFT. It is possible that no one wants to buy your NFT, so you will lose this investment.
Can I sell the same NFT more than once?
Yes, you can sell custom NFTs many times. You must then state that it is a "limited edition" with an edition of, for example, 10 or 100 pieces. It is impossible to sell NFTs you bought from others more than once unless you own multiple.
Can I store NFTs on a hardware wallet?
Yes, on the Ledger Nano X you can store NFTs that you have on your Rarible account. There is a link between the Ledger Live software and Rarible. With this link, you can unlock and encrypt the private keys of your Rarible account with your Ledger.