The Pineapple Fund was a philanthropic project by an anonymous individual that donated over 5,057 Bitcoins to 60 charities. The pseudonymous Pine announced on Reddit on December 14, 2017, that his goals and motivations in life have nothing to do with being mega-rich and that he decided to donate the majority of his Bitcoins to charities. 
Over 10,000 applicants signed up via the application form that was open to charities on Reddit. Over a period of five months, the fund donated a total of 5,104 Bitcoins to 60 different charities.
Pine has always remained pseudonymous.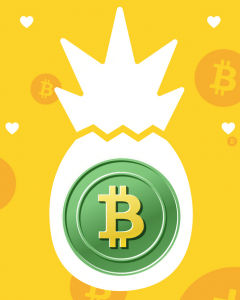 Pineapple Fund Donations
– $1 million to Watsi, a healthcare crowdfunding charity.
– $2 million to the Organ Preservation Alliance.
– $3 million to the SENS Research Foundation and the Methuselah Foundation.
– $5 million to GiveDirectly, The Open Medicine Foundation, and to MAPS.
– $1 million to the BitGive Foundation, the Internet Archive, and the Sustainable Ocean Alliance.