Forex trading is a popular online trading strategy. UAE traders need to open a forex trading account with a brokerage firm. A forex account (or foreign exchange account) lets you hold and trade foreign currencies. There are different forex accounts, including demo accounts and managed forex accounts. This article discusses the best forex trading accounts. 
Best Forex Trading Accounts
The best forex trading accounts are forex CFD accounts, forex demo accounts, and managed forex accounts. Depending on the broker you choose, you will receive access to different account tiers. We share our insights on the best forex accounts below.
Forex CFD Accounts
Forex CFD accounts let traders trade forex currency pairs with leverage. The forex market is volatile, and forex CFDs represent an alternative to diminish trading risks. Using CFDs allows traders to speculate on rising and falling prices of forex pairs.
CFD trading involves leverage. Traders have to make an initial deposit which acts as the foundation for margin. This deposit will open a larger position through margin and facilitate powerful forex trading strategies. Remember that the total profit or loss depends on the size of your position. We recommend you take the necessary risk management steps when using a forex CFD account.
Spot Forex CFD Accounts
Spot forex CFD accounts are excellent for accessing the forex spot market. Spot forex CFD means you'll be trading in contracts. A spot forex CFD account offers access to up to 80 currency pairs to trade with spot forex. It is a versatile account recommended for advanced traders.
Spot forex represents the main market in foreign exchanges. Institutional traders buy and sell forex pairs between themselves. The transactions occur between two counterparties on a T+2 basis. Our in-depth account reviews offer insights on forex spot trading in the UAE.
Forex Demo Accounts
Forex demo accounts are excellent learning tools for traders in the United Arab Emirates. It offers access to basic platform tools and materials. A forex demo account lets traders try different strategies with live forex market data.
Demo accounts usually have all the functionality of a live trading account. It is an essential step for beginner forex traders. For example, the MetaTrader 4 virtual account is a popular choice with new forex traders. We recommend you start forex trading with a demo account. Learning more about forex and strategies helps you determine whether this is suitable for your trading skills.
Standard Forex Accounts
A standard forex account is available with all UAE forex brokers. This basic trading account comes with high commissions and large deposits requirements. Many online brokers offer commission-free forex accounts. eToro has an attractive fee structure and access to valuable standard forex accounts.
This account type has a standard lot size of 1 Lot. This sizing means that the traders will gain access to 10 units of that currency for one pip of movement in a forex currency pair. For example, a currency pair traded in USD has $10 per pip. We do not recommend standard forex accounts for inexperienced traders.
Mini And Micro Forex Accounts
Mini and micro forex accounts are a great alternative to standard forex accounts. These diminish risks and offer access to powerful forex trading strategies. Trading 1 Lot with a mini account comes with an exposure of 1 unit per pip. Using a micro account offers 0.1 unit per pip exposure for 1 Lot.
Mini and micro forex accounts lower trading risks. These come with diminished potential profit but are suitable for traders at all levels. Check our in-depth forex brokers' reviews to learn more about trading risks and accounts.
Dealing Desk Execution Accounts
A standard forex account offers access to a dealing desk execution. This type of account is attractive and has the potential for exciting revenue gains. A brokerage firm with a dealing desk aims to match the risk it has on its book. For example, if one investor is short of EUR/USD and another long of EUR/USD with a similar trade size, these traders have a matched risk. Online brokers match positions across their books to lower trading exposure.
Using dealing desk execution accounts is a good choice for new and passive traders. It offers some advantages, including lower spreads. It is best to research different account types before choosing one. Dealing with desk execution accounts might lower trading risks, but these are challenging for inexperienced traders.
STP Forex Accounts
An STP forex account is the alternative to a dealing desk execution account. STP accounts refer to trading forex with a Straight Through Processing strategy. The broker managing the position's risk will pass the trade exposure through its liquidity providers. The brokerage firm becomes the intermediary in the trade.
The main advantage of an STP forex account is its transparency. Traders know that the online broker will not take a position against them. But STP forex accounts have wider spreads. The forex trading costs are higher with this account type.
ECN Forex Accounts
An ECN or Electronic Communication Network account represents the extension of the STP account. A trade with an ECN account gets into the broad market. The counterparties of the trade are anonymous.
The advantage for forex traders is that spreads are low. But a low or zero spread forex account comes with extra fees. Trading fees vary depending on the forex broker you choose. You should read more about forex trading commissions before opening an ECN account.
Managed Forex Accounts
Managed forex accounts are versatile solutions for trading round the clock in the UAE. Online brokers offer access to different managed forex accounts. It is a type of passive investing done in three different approaches:
LAMM (Lot Allocation Management Module) – the traders select the number of tradable lots. A trade manager allocates different leverages for different traders. LAMM functions like copy trading.
PAMM (Percentage Allocation Management Module) – this is a forex trading model where the gains, losses, and fees have an equal percentage distribution basis.
MAM (Multi-Account Manager) – this tool represents a combination of the LAMM, and PAMM approaches. It lets the investor access improved flexibility and control.
VIP Forex Accounts
Forex brokers offer access to exclusive VIP forex accounts for UAE traders. Professional traders receive benefits with these accounts if they take large positions frequently. The advantages of VIP accounts include lower fees and better spreads.
A VIP forex account offers free VPS hosting and a dedicated account manager. It is a good choice for advanced traders who want access to private research content. To receive access to a VIP trading account, you need to comply with the minimum deposit requirement.
Islamic Forex Accounts
Islamic forex accounts are a top choice for traders in the United Arab Emirates. These represent an alternative to standard forex accounts, which are subject to interest charges. An Islamic Forex account is Sharia-compliant. UAE traders use it to invest in forex pairs and other assets.
An Islamic trading account pays administrative fees and commissions to the brokerage firm. It offers attractive benefits for both new and advanced UAE traders. This account type offers many payment methods, including bank transfers.
Where To Open A Forex Trading Account In The UAE?
Traders in the UAE receive access to secure platforms to open a forex trading account. The best trading platforms we recommend are eToro, Libertex, and Forex.com. We offer insights about the top forex trading platforms below.
Forex Trading With eToro
Min Deposit: $50
Fees: 4.8
Assets available: 4.8
Total Fees:
Open account
Read review
Leveraged and speculative product. Not suitable for all investors. You should consider whether you can afford to take the high risk of losing your money. Capital is at risk.
eToro is a top online broker with forex trading tools. We recommend it for all UAE traders who want access to valuable social trading tools. This brokerage firm has a versatile portfolio with cryptocurrencies and forex currency pairs.
eToro offers access to a demo trading account. Virtual trading accounts are essential learning tools for traders at all levels. A demo account allows you to test forex trading strategies with live UAE financial market information. eToro's virtual forex account is an excellent place to start if you want to learn more about forex trading.
This brokerage firm has competitive forex-trading fees. It is a secure broker with professional tools and forex trading platforms. It has many payment methods and reliable customer support.
Pros
Commission-free trading platform;
Features many popular cryptos and fiat currencies;
Regulated by the FCA;
Mobile app available;
Offered in many countries;
Demo trading account;
Retail investor accounts
Cons
A high spread;
Lacks smaller cryptos;
Limited stock trading
Open account
Leveraged and speculative product. Not suitable for all investors. You should consider whether you can afford to take the high risk of losing your money. Capital is at risk.
Forex Trading With Libertex

Min Deposit:
Fees: 4.3
Assets available: 2.8
Total Fees:
Libertex is a trustworthy forex trading platform in the United Arab Emirates. It has a transparent fee policy with competitive forex trading costs. Libertex is a top forex trading and CFD brokerage firm. It follows strict rules and has top-tier licenses.
Libertex offers a proprietary trading platform. It has access to the full MetaTrader suite and commodity trading services. Libertex offers good leverage and forex trading solutions for retail and professional traders. We recommend it for experienced UAE traders.
Pros
Access to tight spread CFD trading;
Competitive leverage trading fees;
Versatile learning tools;
Excellent track record and reputation;
Access to many markets
Cons
Suitable for professional CFD traders;
No access to premium research tools;
Limited customer support
Forex Trading With Forex.com

Min Deposit: $100
Fees: 3.7
Assets available: 4.1
Total Fees:
Forex.com is a well-established forex broker in the UAE. It is popular because of its high-tech trading platform and advanced forex tools. It offers many assets, including cryptos, CGD financial instruments, and forex pairs.
Forex.com offers valuable forex trading educational materials. It has different tools, including webinars, tutorials, and instructional videos. Forex.com has top-tier licenses, and it is present on the New York Stock Exchange. We recommend it for both beginners and professionals.
Pros
Access to a comprehensive selection of forex pairs;
Impressive forex analysis tools;
Excellent reputation;
Dedicated learning center
Cons
Not suitable for equity trades;
High requirement for professional client status eligibility
How To Trade Forex With eToro?
To trade forex with eToro, you need to open an eToro account. This brokerage firm has secure services and forex trading platforms. It offers a versatile portfolio and a multi-asset forex trading platform. We recommend it for UAE traders at all levels. Here is a step-by-step guide on forex trading with eToro.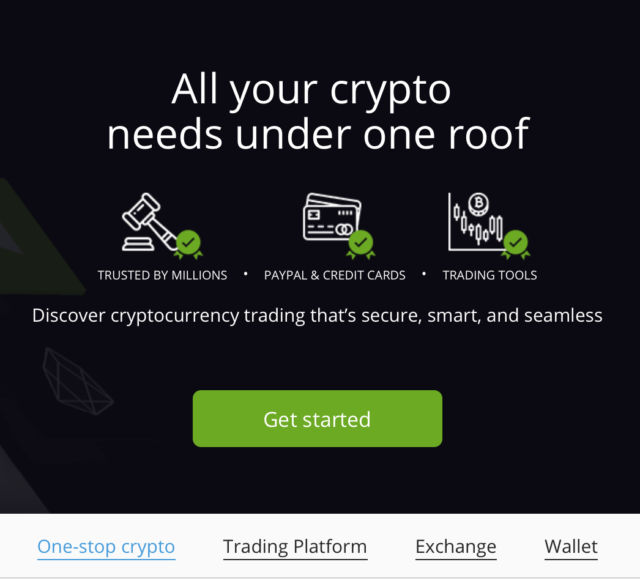 Step 1: Create A New eToro Account
The first step for traders in the UAE is to create a new eToro account. This online broker has a simple sign-up form on its website. You'll have to submit personal data, including your full name, source of funds, and address.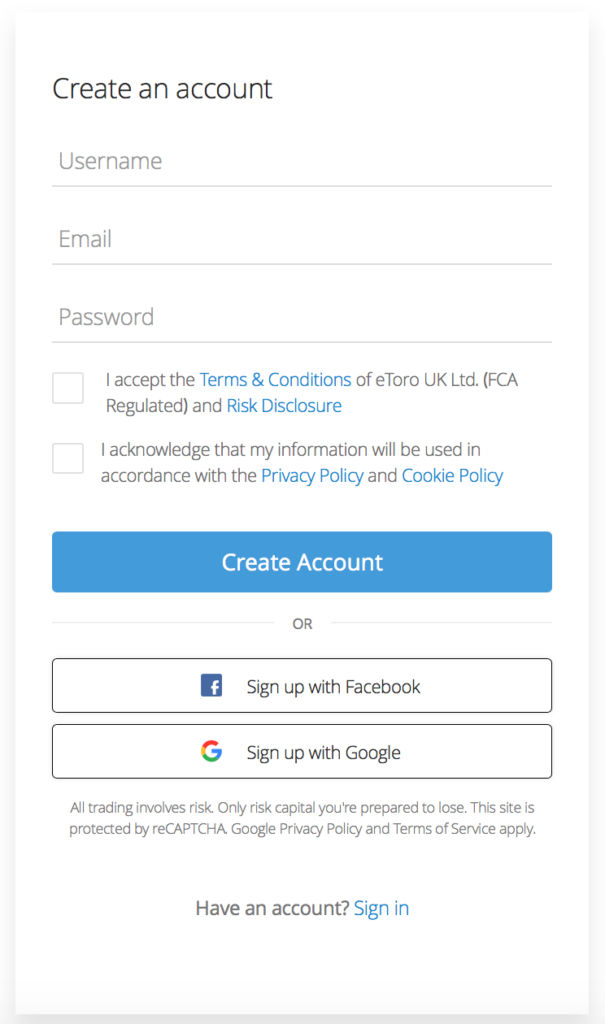 Step 2: Pass Account Verification
The second step is to pass account verification. The trading limit at eToro is $2,000. When you reach it, you need to verify your account. UAE traders have to submit a copy of their I.D. and proof of residence. eToro is a secure broker that follows strict KYC rules. Account verification is necessary for all eToro account holders.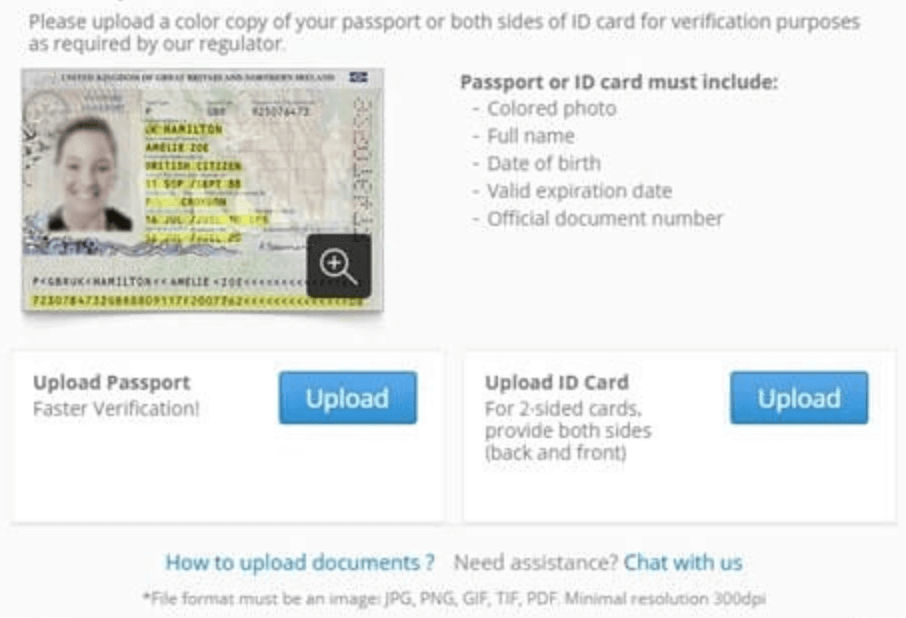 Step 3: Fund Your Account
Next, you need to fund your account. eToro has different payment methods, including bank transfers. Select a funding option that suits your needs and experience.
Step 4: Trade Forex With eToro
After funding your account, the broker will allow you to start forex trading. Forex currency pairs have different symbols. Click on the "buy" button, and you will start your first transaction. Choose the pairs you'd like to buy and click "Submit."
Summary
Forex trading is a popular investment approach. It is a valuable trading strategy with the potential for significant rewards. Traders in the United Arab Emirates need to use secure forex trading platforms. We recommend it for active and professional UAE traders.
FAQ
Is Regulatory Authorization Important For A Forex Broker?
Yes, regulation is important for a forex broker. It is a key aspect to consider when choosing a UAE trading platform. Without regulatory approval, forex traders have no guarantee that they will be able to withdraw their profits after trading. The main trading licenses are FCA and SEC. Read our in-depth platform reviews to learn more about forex brokers and regulations.
How Much Money Do You Need To Start Forex Trading?
The answer to this question depends on your trading skills. Forex trading brokers have different fees and commissions. Most brokers request a minimum deposit before forex trading. Our in-depth platform reviews offer details on minimum deposits, fees, and trades.
How Do I Choose A Forex Trading Account?
You should choose a forex trading account based on your experience. If you're a beginner, you should start with a virtual trading account. These virtual or demo accounts are flexible learning tools that will offer access to valuable forex trading insights.