The best 5 meme coins are Dogecoin, Shiba Inu, Floki Inu, Samoyed Coin, and Dogelon Mars. Dogecoin is the leading meme coin in the UAE with the highest trading volumes. Shiba Inu is a top choice for UAE traders as its valuation has gone up 160 percent over the past weeks. Samoyed Coin is a newer meme coin created by Solana with a market capitalization of up to $442 million.
Each meme coin has its strengths and weaknesses. This article discusses the top 5 meme coins in the UAE.
Top 5 Meme Coins 2023:
Dogecoin
Shiba Inu
Floki Inu
Samoyed Coin
Dogelon Mars
Top 5 Meme Coins In Overview:
01. Dogecoin (DOGE)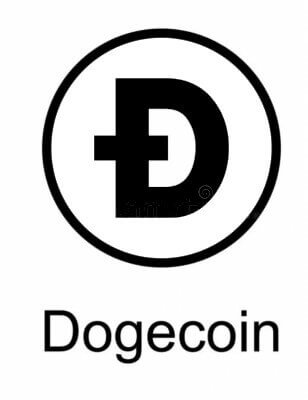 Dogecoin is a peer-to-peer, open-source cryptocurrency. Even though it started as a joke, Dogecoin's blockchain is excellent. It uses the underlying technology from Litecoin.
Dogecoin is a popular meme coin in the UAE, with a loyal community of supporters. It uses a script algorithm and offers a competitive pricing structure.
This meme coin marketed itself as a "fun" version of Bitcoin. Its script technology and unlimited supply make it a good alternative for Bitcoin.

Related: Best UAE Crypto Exchange
---
02. Shiba Inu (SHIB)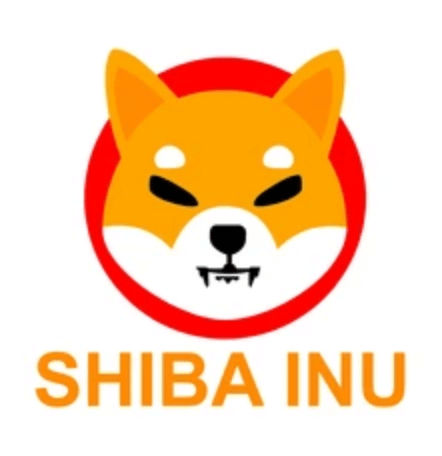 Shiba Inu is an Ethereum-based cryptocurrency that features the Shiba Inu dog. It is the main competitor of Dogecoin. An anonymous group called Ryoshi created this meme coin.
Shiba Inu is a leading token compatible with the powerful Ethereum ecosystem. The Ethereum blockchain is the perfect host for Shiba Inu. It offers a secure and well-established environment.
Shiba Inu experienced a price surge and it almost reached Dogecoin's market cap. It is a top choice as an alternative to Dogecoin.
---
03. Floki Inu (FLOKI)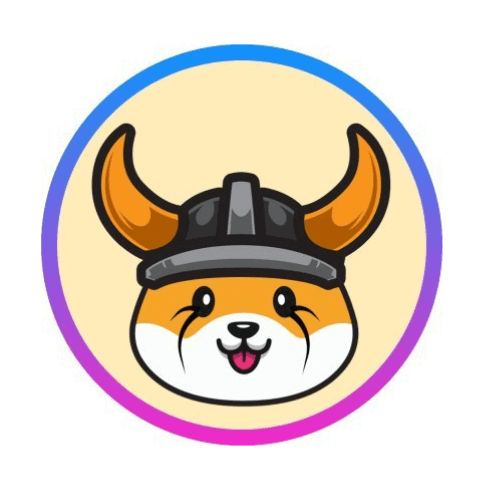 Floki Inu is a meme-themed coin based on the Shiba Inu framework. An anonymous team of developers created it, inspired by Elon Musk.
This coin runs on both Ethereum blockchain and the Binance Smart Chain network. Floki Inu is available on decentralized exchanges. It has a supply of 10 trillion and passed all security audits.
Floki Inu is available on the decentralized exchanges Uniswap and PancakeSwap. It is present on the centralized exchanges Gate.io and MEXC Global.
---
04. Samoyed Coin ($SAMO)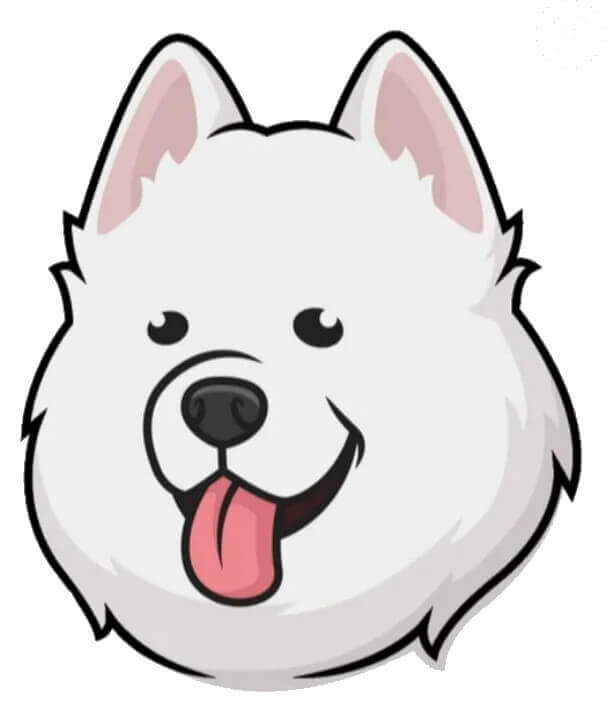 Samoyed Coin is Solana's meme coin. It aims to improve their ecosystem and offer a fun tool to the community. This meme coin is perfect for Solana's ecosystem, and it is an advanced digital coin.
Samoyed Coin is available on most cryptocurrency exchanges. It is best to make sure the exchange is trustworthy before purchasing this coin. The SAMO supply circulating in the market is 2,728,946,647 units, and the total SAMO coin supply is 10,308,697,429 units.
This meme coin gets its name after a dog breed named Samoyed. The coin's purpose is to walk of Dogecoin's steps and offer impressive profits. It is a symbol of the Solana ecosystem and an excellent community token.
---
05. Dogelon Mars (ELON)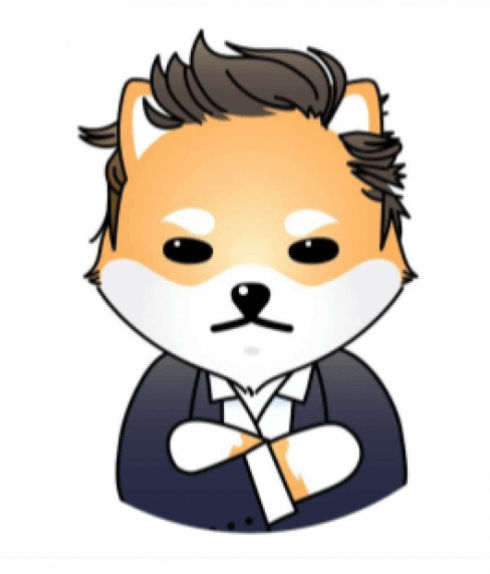 Dogelon Mars is the latest coin to enter the cryptocurrency top 100. It competes with meme coins, including Dogecoin and Shiba Inu. Dogecoin inspired it, which is why it is Ethereum-based crypto.
This coin has a market capitalization of around $451 million. Dogelon isn't as popular as other meme coins, but it is the 5th most traded coin in the UAE.
Dogelon Mars is a coin operating on the Ethereum platform. It is a crypto project with a native coin named Elon, an evolving crypto project.
---
Other Meme Coins We Consider
There are hundreds of meme coins available. Besides our top choices listed above, the following meme coins are a top choice for UAE traders:
Tiger King (TKING) – this is a meme coin on the Ethereum blockchain with a market cap of $118.48M.
Mona Coin (MONA) – this is a meme coin of Litecoin with a market cap of $102.15M.
Safemoon Inu (SMI) – this is a community-driven meme with a market cap of $54.28M.
How We Choose The Best Meme Coins For UAE Citizens?
We choose the best meme coins for UAE citizens after in-depth research. We use 105 criteria, including:
Markets and distribution: Meme coins portfolios differ from provider to provider. Users need to find an exchange that offers trading with the desired coin or asset. Read more about it in our in-depth reviews.
Exchanges: Different cryptocurrency exchanges offer specific meme coins. Both centralized and decentralized exchanges have in their portfolio meme coins. Check our in-depth reviews to read about meme coins, exchanges, and their availability.
Security: Account security is crucial to our research. It determines the safety of the online transaction. We recommend exchanges for buying/selling meme coins based on their trading licenses. Read about meme coins and trading risks for UAE citizens in our in-depth reviews.
What Are Meme Coins?
Meme coins are cryptocurrencies inspired by popular social media jokes, images, or sarcasm. Today, there are around 124 meme coins available on the market. The most popular meme coins are Dogecoin and Shiba Inu.
Investors believe meme coins are the real deal. Dogecoin is the original meme coin. Launched as a joke in 2013, it became popular with the help of Elon Musk. Dogecoin inspires different meme coins that thrive based on influencers promoting them.
Is There Any Difference Between Meme Coins and Standard Cryptocurrencies?
Cryptocurrencies like Bitcoin use technology to improve trading and transaction in the market. Except for Floki Inu, meme coins don't have a specific use or inherent value. They are community-driven and have a volatile nature.
Cryptocurrencies like Bitcoin and Ethereum intend to deal with real-world problems. Their purpose is to create a new form of decentralized currency. Meme coins have no real-world purpose. Most of them represent a fast way to generate revenue.
How To Choose The Best Meme Coin Project To Invest In?
Savvy investors could make huge returns from investing in meme coins. It is best to research the project before investing. Since creating meme coins is easy, several "scam coins" appeared. These scams caused investors to lose millions.
Low-Risk Meme Coins
The perfect meme coin should have low investment risks. The main criteria to consider include:
Token distribution: A secure meme coin is one where all tokens are in a decentralized exchange. This decentralization allows anyone to buy it and limits the risk of scams.
Liquidity pool ownership: A secure meme coin has investors as liquidity pool owners.
Adoption: the top 5 coins discussed in this article are not scams, but they are volatile. Only invest money you afford to lose.
High Potential Rewards
There is no exact checklist to help you identify projects with high rewards. It would help if you focused on:
Projects with a long-term focus on adoption and community building.
Projects with a trustworthy team of renowned crypto experts.
A white paper with a clear-cut vision for the future.
The aesthetics of the token.
Different Types Of Exchanges
Before you buy a meme coin, it is essential to understand the types of exchanges available.
Centralized Exchanges
Centralized exchanges are the most common and distribute popular meme coins. These include Binance, Coinbase, and Kraken. These exchanges are private companies that offer crypto trading platforms. They request registration and identification based on the Know Your Customer rule.
Centralized exchanges ease the buying and selling of meme coins. They function as trusted intermediaries in trades. Often, exchanges act as custodians by storing and protecting your funds.
Decentralized Exchanges
Decentralized exchanges function like Bitcoin. These exchanges don't have a central point of control. They use a network of thousands of computers around the world. If one of these computers turns off, it doesn't interfere with the network.
Decentralized exchanges don't have licenses. These don't follow the rules of any regulatory body. Traders trading on this type of exchange don't have to declare their identification.
Final Verdict
Dogecoin, Shiba Inu, Samoyed Coin, Floki Inu, and Dogelon are the top 5 meme coins in the UAE. Dogecoin is our top pick since it is the leading meme coin in the UAE with the lowest prices. Shiba Inu is our second choice because of its secure ecosystem and impressive market cap. Floki Inu is our third choice. Its long-term developer outlook and tokenomics foundation make it stand out.
FAQ
Is It Risky To Invest In Meme Coins?
The main concern with cryptocurrencies is volatility. Meme coins are even more volatile than mainstream crypto tokens. These coins are community-driven, and their performance links to social media support.
Which Is The Safest Meme Coin To Invest In?
Market data shows that Dogecoin and Shiba Inu are the leading meme coins to invest in. before choosing an asset, it is best to research its volatility and market value. Read our in-depth reviews to learn more about meme coins, safety, and scams.
How Do You Buy Meme Coins?
Most centralized exchanges let you buy meme coins with your bank account, credit card, or crypto. Cryptocurrency exchanges offer a straightforward Buy Now type of transaction. Many exchanges offer advanced order types. Meme coins are available on decentralized exchanges, depending on their volatility and versatility. Check our in-depth reviews to learn more about meme coins and cryptocurrency exchanges.
How To Choose A Cryptocurrency Exchange To Buy Meme Coins?
There are different aspects to consider when choosing a cryptocurrency exchange. It is crucial to check fees, asset diversity, and transaction security. Read our in-depth reviews to learn more about how to choose a cryptocurrency exchange in the UAE.
Related
Best Cryptocurrency to invest
Best UAE Crypto Exchange
Best Cryptocurrency Exchange Dubai
Best Cryptocurrency Exchanges In Qatar
Best Cryptocurrency Exchanges In Saudi Arabia