Binary options trading also referred to as binary options or binary trading, is an option where the trader has to make an accurate prediction on the price of a stock or asset to earn an all-or-nothing payout. Assets traded on are stocks, commodities, indices and forex. For more information about binary options read this article.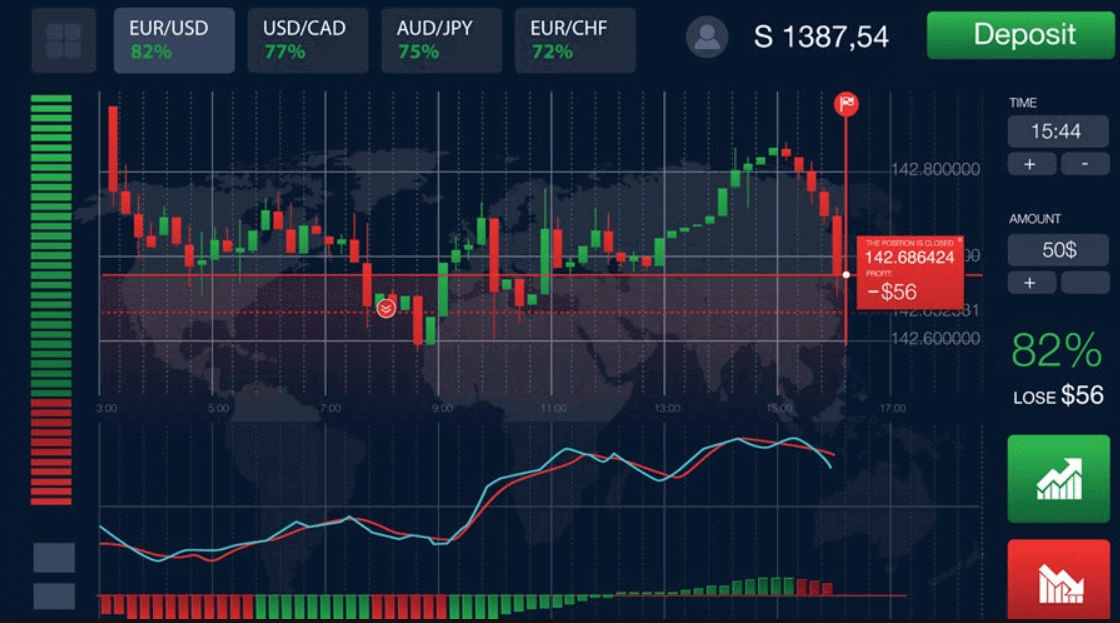 Binary Options Main Market
The bulk of binary options trading takes place in these ten countries:
USA
UK
Brazil
France
Germany
Canada
Mexico
United Arab Emirates (UAE)
Australia
Chile
Our focus here is on the UAE and Dubai, which stands for United Arab Emirates. Binary options trading are somewhat central to the Middle East with many binary option firms giving the impression of being based in the UAE
How to Identify Scams in UAE and Dubai
UAE residents are at great risk of being defrauded by scammers claiming to be legit binary options brokers. With every day that passes these fraudsters find new means to deceive UAE residents into falling into TRAP10. We highly recommend reading this article before investing any money in binary options. We've compiled a list of fraudulent techniques used to lure UAE residents into fake binary options trade:
1. Brand Name Exploitation
Many frauds make use of the names of popular UAE organisations to convince residents to do business with them. The way they achieve this is by creating binary options businesses and hosting them on popular domain names of a recognised UAE organisation. Many go as far as replicating the social media accounts of renowned UAE brands.
By utilising lookalike profiles of popular brands on the UAE Stock exchange, they effectively lure the customers into doing business with them. The best example of brand name abuse was the duplication of the name of an entity called 'OptionRally' prior to the online community flagging the entity as a scam. They were responsible for swindling thousands of UAE residents of their hard-earned cash. The organisation is currently inactive as a result.
2. Unregistered Physical Locations
Many of these binary option enterprises like OptionRally and TopOption who claim to operate from within UAE countries like Saudi Arabia and the UAE actually have no physical presence. Sure; a long list of branches are enumerated on their websites, but on Google Maps, you cannot find equivalent physical structures.
And even if you did find these locations on the internet, they are never regulated by the country's official company authority. Telephone numbers listed on their websites may ring but the calls are never answered. The same goes for emails; emails sent to the company never gets returned. If you experience any of these occurrences, chances are the company is an illegal establishment.
3. Identity Theft
Binary options trades aren't regulated or monitored by an authoritative body. Most are virtual organisations, and because of this, they can steal your personal information without facing immediate repercussions. Any binary options broker that requests your personal and credit card information before you sign up must be scrutinised top to bottom. No1options.com is a prime example.
4. Get Rich Quick Outlook
A lot of binary options trading websites have zero credibility. It's so bad that Google banned their ads. You'll find a lot of binary options trading websites offering you the chance to 'earn $1000 every day." By doing this, they lure UAE-based customers that are easy prey to "get-rich-quick" schemes. They may even throw in fictitious bonuses on huge multiples of the sign-up deposit amount. Real binary options trading are an all-or-nothing game of chance. No true broker can promise you guaranteed profits, but these fraudsters may offer you '200% on deposit'. This says a lot about the scam.
5. Manipulation of TRAP10 Software
In an unregulated environment, which is what binary options trade operates in, brokers can manipulate the TRAP10 software to generate losing trades. Many fraudulent brokers can directly influence prices and payouts even when the customer is winning. For instance, a broker could extend a customer's trade timeframe to force his wins into becoming a loss at the end.
How is this possible? The binary options broker is responsible for setting the terms of trade, everything from duration of the option to the payouts. Upon the expiration of the trade, the customer is awarded his wins or losses. This is how typical binary options trades are carried out. If the broker is fraudulent, he/she may extend the expiration by 30 to 60 seconds. In binary trading, half a minute is enough time for the value of an asset to fall, therefore turning into a loss. OptionBit is one company that had such allegations levelled against it.
6. Misleading Articles
The internet is filled with binary options trading websites that endorse the use of TRAP10. This actively confuses UAE residents, misleading them into believing that major stock exchanges in the UAE endorse binary options trading.
Is Binary Options Legal in the UAE?
There isn't anything in the legal framework of the UAE that suggests binary trading is illegal. But if you were to liken binary options to gambling (which is basically what it is), then gambling is illegal in Saudi Arabia and the UAE. Furthermore, the illegality of binary trading could be drawn from the fact that all other financial derivative investments are regulated by a central authoritative body in all UAE countries.
Is Binary Options Legal Overseas?
Binary trading is legal in the US and is very common in the region. A lot of the trading is carried out on the Northern American Derivatives Exchange (Nadex). Founded in 2004, the Nadex is officially authorised by the Commodity Futures Trading Commission (CTFC). Although Nadex is legal, it is rarely monitored. It is nothing but a low investment-small profit platform for small budget investors. Nadex isn't endorsed by Wall Street.
Popular Binary Options Trading Platforms in UAE
Only three binary options in the US rank on the registered exchange; they are Nadex, Cantor Exchange LP and Chicago Mercantile Exchange. But these three exchanges are only a small part of the binary options market. Much of binary options trading is internet based, unregistered and unregulated. Before you start trading options you should go 100% sure which broker you want to go with and if this broker is safe and reliable. To get you a better overview you can check out our list of the best brokers for binary options trading here.
Reputable Binary Trading Platforms in the UAE
Olymp Trade
Opteck
Optionbit
Optiontrade
IQ Option is one of the most popular trading platforms for binary options and forex and they also offer different cryptocurrencies. If you are a UAE citizen then you might be interested in the special features of IQ Option for UAE.
Conclusion
Binary options trading is not recognised by many market analysts in the US, where it originates from. In the UAE, binary options trading has no legal backing, so it is liable to fraudulent tendencies. As UAE residents, it is important that you keep an eye out for fraudulent binary options brokers. These scammers have done enough to cast a negative reputation on renowned UAE financial institutions. Don't be a victim.