How to Use Bitcoin in your IRA Retirement Account
Technology has transformed the way we manage our money, from our investments to our retirement accounts which are tending to Bitcoin IRA more and more. We no longer need to visit an investment firm if we want to change up our investments – instead, we can organize our cash, however, we like from the comfort of our own homes.
For decades, the vehicles that we have used to fund our investments have remained largely unchanged, until now. We used to deal with bonds, stocks, and deposits, but now the world is changing, and a huge portion of our lives take place online. It only makes sense that digital currency would earn an incredible amount of popularity in the digital era.
Why Should Your IRA Investment be Based on Bitcoin and What Is The Secret Behind this Cryptocurrency?
For those who remain uncertain, Bitcoin is a digital currency that can exist on a public ledger online known as a block chain. As the ledger uses something called "cryptography" to secure transactions, it's a form of cryptocurrency. There's no authority like a government or bank that updates the ledger. Instead, computers simply run software through a peer-to-peer network, managing a consensus. The process is known as "mining", where computers compete to find a solution to a problem the Bitcoin protocol enters.
The computer that achieves the result of the mathematical problem updates the ledger for ten minutes, keeping the new bitcoins released within that space of time. A software developer called Satoshi Nakamoto first developed the initial Bitcoin software somewhere in 2009, and the release for the company came about 3 months after Nakamoto published a white paper describing what the technology would do.
No institution currently owns the Bitcoin protocol, as it's regarded as an open-source project, managed by developers all around the world. A huge system of mining operations has grown around Bitcoin over the years, with billions of dollars invested into companies that offer mining services. The cryptocurrency world has quickly transformed, with numerous coins appearing off the back of "Bitcoin", including Ripple, Ethereum classic, NEM, and Litecoin.
Currently, countless merchants accept Bitcoin as a payment option for their goods and services. Users can even use their cryptocurrency to shop on big-name sites like Amazon. You can buy Bitcoin in Dubai and UAE through BitOasis or CMEX.io which are two of the most popular exchanges in the gulf area.
In the future, it's predicted that Bitcoin will be used to measure and track the value of assets. The most popular use of bitcoin, for now, is an investment vehicle. It's a good way to diversify your portfolio with a powerful source of digital currency. There are other cryptocurrencies as well. You can find more information about the best cryptocurrencies to invest in 2018 here.
Using Bitcoin as an Investment Vehicle
Perhaps the most important thing to understand about Bitcoin is that it has a finite supply. There will never be over 21 million bitcoins in circulation, and that means that the substance has inherent value and that is also why it is that interest for IRA investments. The deflationary nature of Bitcoin means that it's regarded as digital gold. Around the world, there were about 50,000 Bitcoin transactions per year in 2013. However, in 2017, that number has increased to 320,000.
The lower number of coins coming into circulation, combined with the greater rate of worldwide adoption, means that the value of this currency should only continue to grow. At the same time, a value of Bitcoin for those considering investment is the fact that you can hold it without a custodian. This means that you don't have to worry about issues with third-party mismanagement. You can maintain complete control over your investment.
Indeed, even when you use custodial services, you can create a wallet with multiple private keys that allow for different levels of access. This can ensure the best possible level of security for your investments.
Because Bitcoin exists separately to assets like savings, bonds, and stocks, it's perfect for those who want a more diverse portfolio in their IRA Investment. During an economic crisis, your Bitcoin savings will not fall in value but have instead historically become more valuable in a type of inverse relationship.
Why Should You Use Bitcoin as an IRA Asset?
The relative youth of Bitcoin means that regulators have yet to take a sound position on crypto currency. At this time, the Internal Revenue Service has declared that they would be willing to see Bitcoin as a commodity for the sake of retirement accounts and taxation purposes. This means that it can be regarded as a property, and will require custodians to ensure compliance with local regulations.
Typically, IRA custodians will only accept mainstream types of assets such as bonds, stocks, certificates of deposits, and mutual funds according to the direction of the IRS. The best option if you're thinking of including bitcoins in your retirement plan is to use a self-directed IRA which permits investment in cryptocurrencies. When you're using this IRA, you can hold your own bitcoins, or purchase shares of funds that hold the coins for you.
While the first option will allow you to sell and buy according to the price movement of bitcoins, the second option will allow you to delegate the decision making about when to sell to investors.
Where Will Your Bitcoins Be Stored?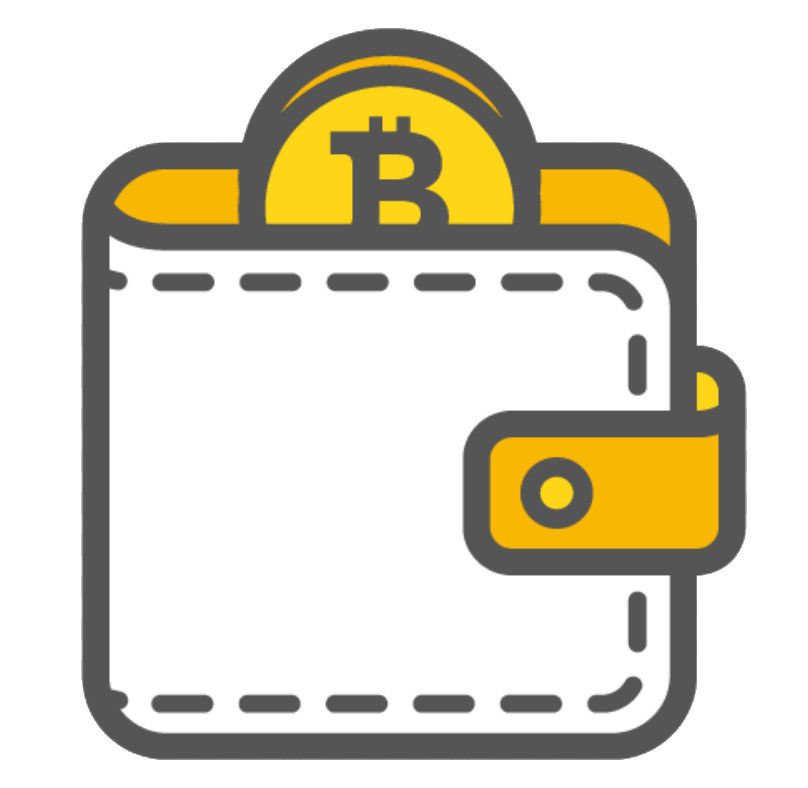 Bitcoins are stored in a Bitcoin wallet, which is a digital application designed to hold private keys that you use to move coins that are in your name on the blockchain. If someone else gets access to your wallet then they can easily steal your Bitcoins. There are various wallets available, and no organization owns them – instead, they run as an open project.
While centralized wallets require you to use administrators to manage your private keys, decentralized wallets allow you full control over your bitcoins. Additionally, most Bitcoin wallets will be defined as hot or cold wallets. Hot wallets connect to the internet, including apps on your smartphone, or web browser solutions. On the other hand, cold wallets do not connect with the internet and may be accessed on USB sticks or desktops.
You can also choose to generate a wallet and print it onto a piece of paper. These wallets are the most secure cold wallet option, particularly if you generate your wallet offline and clean all your printer and computer caches before you re-access the internet. Once you've designed your paper wallet, you can share public addresses with people who want to pay you. However, you will have to secure the copy that contains the private keys in a very secure place.
Is It The Right Time to Invest in a Bitcoin IRA?
Typically, the best option for investment will include a mixture of all your available investment choices. The more diverse the asset classes you invest in, the more you can lower your risks. A Bitcoin IRA can be a great way to keep your investment potential high by allowing you to develop a more diverse portfolio.
Additionally, it's worth remembering that Bitcoin IRA's are special types of investments because they do not link to other options like stocks, and bonds. If your other assets are hit by economic crisis, then Bitcoin will not be affected by the other markets. The factors that disrupt Bitcoin are different, which means that your risks are further spread apart.
Of course, as valuable as Bitcoin can be, it also comes with a range of unique risks to consider too. Bitcoin should continue to grow in value, but it is also very volatile, and there's a good chance that the system could break or change at some time, damaging your Bitcoin IRA investment.
How To Start your Bitcoin Retirement Fund (IRA)
If you want to start with a Bitcoin IRA investment, then you have two options available. Either you can set up an LLC for IRS compliance, or you can use experts to help you. If you want to set up your IRA yourself, then you'll need to maintain compliance with the IRS, which will mean creating an LLC for your bitcoins. Of course, there are a lot of risks to this option, including a list of prohibited transactions that might disqualify your tax protection.
Legally, the owner of the IRA investment is a separate entity to the IRA itself. The prohibited transactions list provided by the IRS is intended to stop owners of IRA Bitcoin accounts from benefiting from the IRA tax protection more than once.
Under the rules of the IRS, account owners will not be permitted to sell coins into their own IRA, which means that you will need to store your Bitcoin under the title of the LLC you create for yourself. If you're an investor who wants to transfer your bitcoin into your IRA LLC, all you can do is sell your bitcoin and move the proceeds into your IRA, before purchasing Bitcoin in the name of the LLC separately.
Another thing to consider is that as with other types of unconventional investments, you will also be responsible to report the market value of your assets to your custodian each year. For bonds and stocks, the values are assessed automatically, but for Bitcoin IRA investments, a third-party assessment will be required. If you fail to report on the value of your assets accurately, then you could be disqualified from your IRA, which means that all your assets are taxed and distributed.
Additionally, you will need to file reports and pay fees to the Secretary of State. Even if you're incredibly careful, one mistake from a custodian could get you into a lot of trouble. The best option is to switch to a turnkey service that will handle the steps of Bitcoin IRA investments management for you. If you need more information on this type of retirement investments you can read the Bitcoin IRA review by mineweb.net
What Is The Better Investment Choice: Gold Or Bitcoin?
When talking about Bitcoin and Cryptocurrencies we need to know that the market is still not as big as the gold market and therefore extremely volatile compared to other markets. It is good to know the risk you are taking before you invest.
So if you want to take more risk, but want bigger returns then Cryptocurrencies are a good choice. If you are looking for a long-term and more stable investment than Golf would be your choice. We mostly advise newbies to split their investment portfolio to minimize the risk. We have already discussed Bitcoin and crypto investment – if you want to learn more about gold investment you can read more our recent article about how and where to buy gold in Dubai