If you believe in blockchain technology, there are a lot of promising cryptocurrencies or so-called "best cryptocurrency to invest in" that could become way more valuable than they currently are. In the next sentences we reveal our personal favorites of the best cryptocurrency to invest in 2018:
Here Is Our List Of The 7 Best Cryptocurrencies to Invest in 2018 
Bitcoin (BTC)
Ethereum (ETH)
Litecoin (LTC)
Stellar (XLM)
Monero (XMN)
Cardano (ADA)
Nano (NANO)
01. Bitcoin (BTC)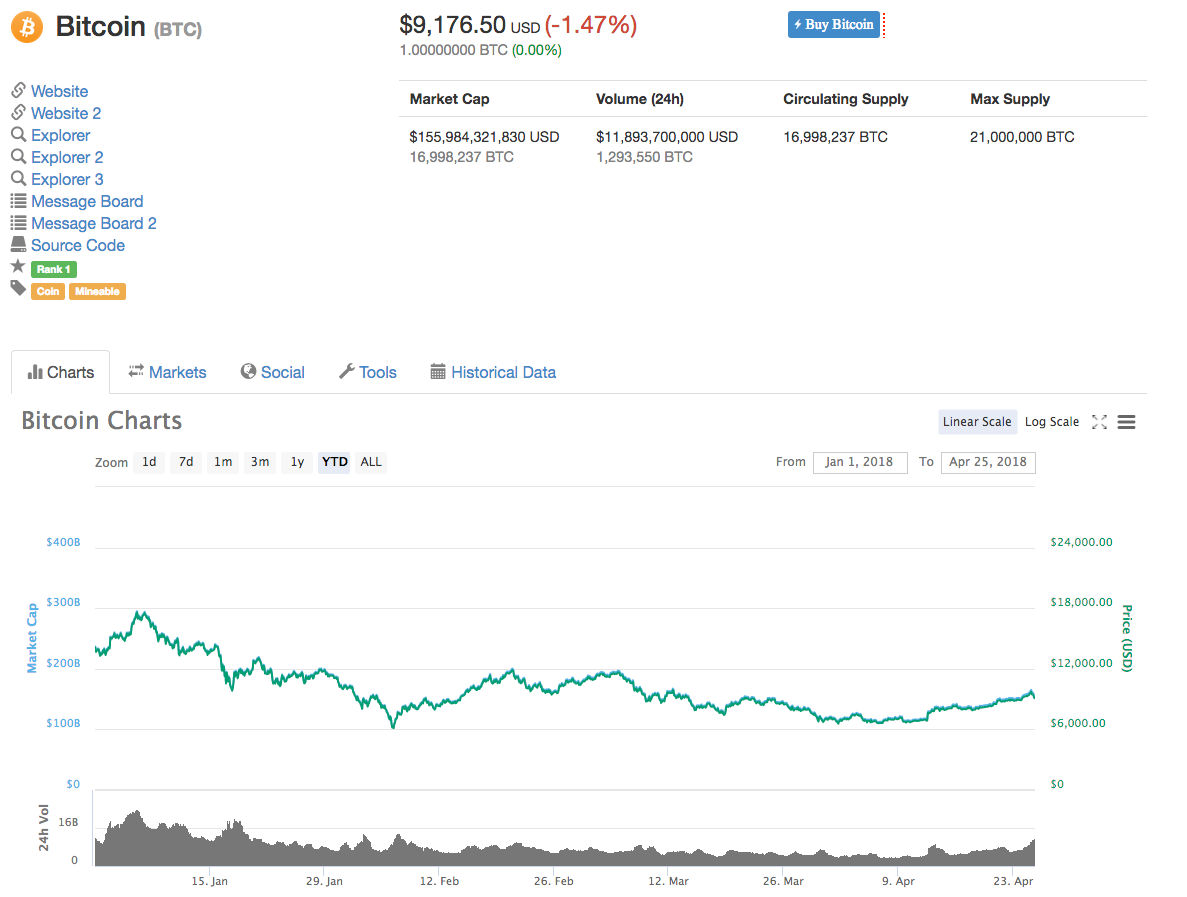 If you heard anything about cryptocurrency, it is likely, that you already know what Bitcoin is. The coin was invented back in 2009. Its decentralized nature and the fact that it offered fast transactions while the users stayed somewhat anonymous was a real novelty back then. It is the first cryptocurrency that paved the way for all the other coins through the use of blockchain technology. Moreover, it is often described as an alternative to gold in terms of storing value. Similar to gold, the quantity of bitcoin is limited to a certain amount. Consequently, Bitcoin's value grows with the increase of its popularity. Because people are mostly entering and leaving the crypto markets through Bitcoin, it is usually the first currency to make a move in a crypto market.
Related: how to buy Bitcoin in UAE, best Bitcoin trading platform.
02. Ethereum (ETH)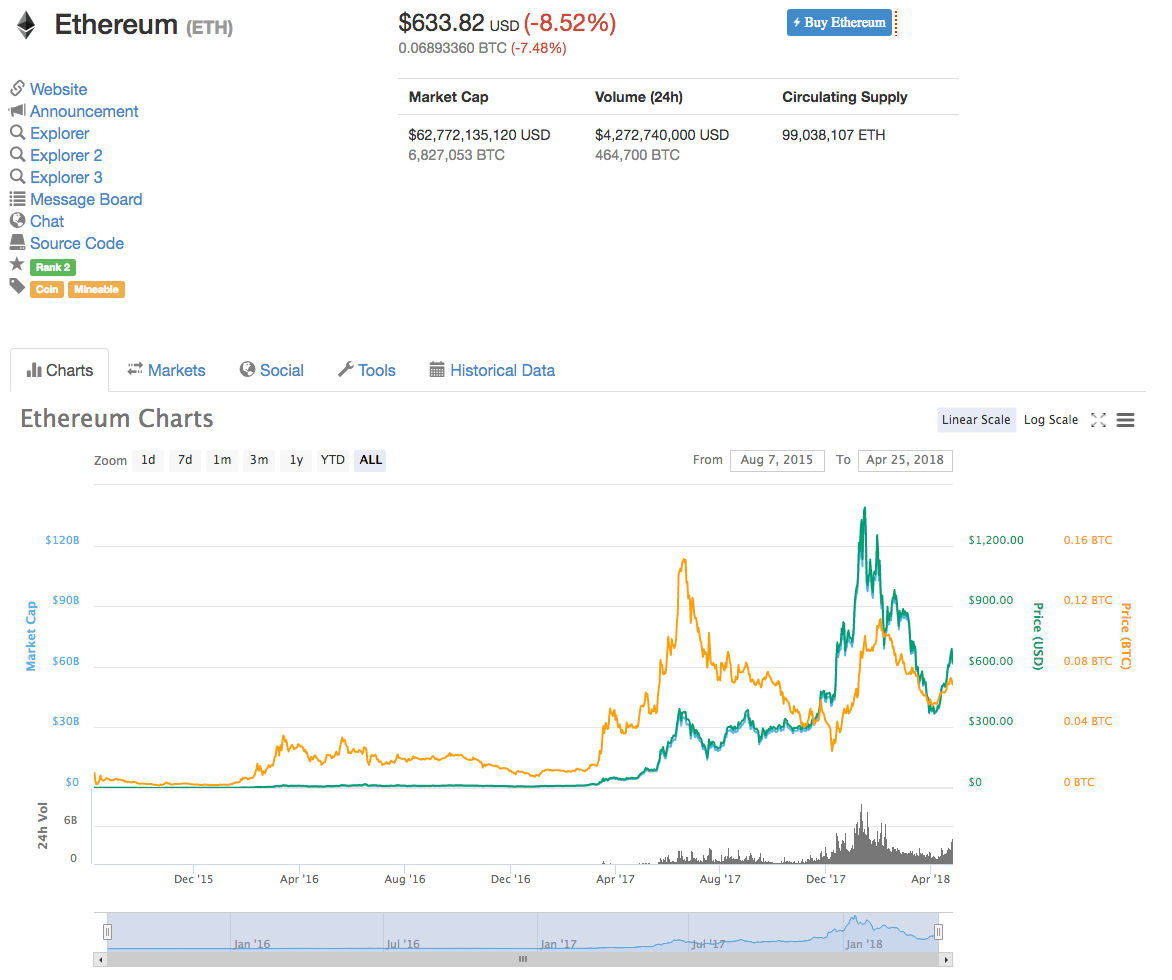 Ethereum is a smart contract platform for decentralized applications that was launched in July 2015. It allows the creation of distributed applications that can run without any interference from another party. It is using a Turing-complete smart contract system and its own Programming language. Smart contracts are applications that ensure the automatic fulfillment of a clause in a contract once the predetermined condition is met. Among other things, it enables the creation and development of other cryptocurrencies that run on Ethereum network. Using the network, a startup can raise the capital for the development of their token through the ICO (initial coin offering).
Related: UAE crypto Exchange
03. Litecoin (LTC)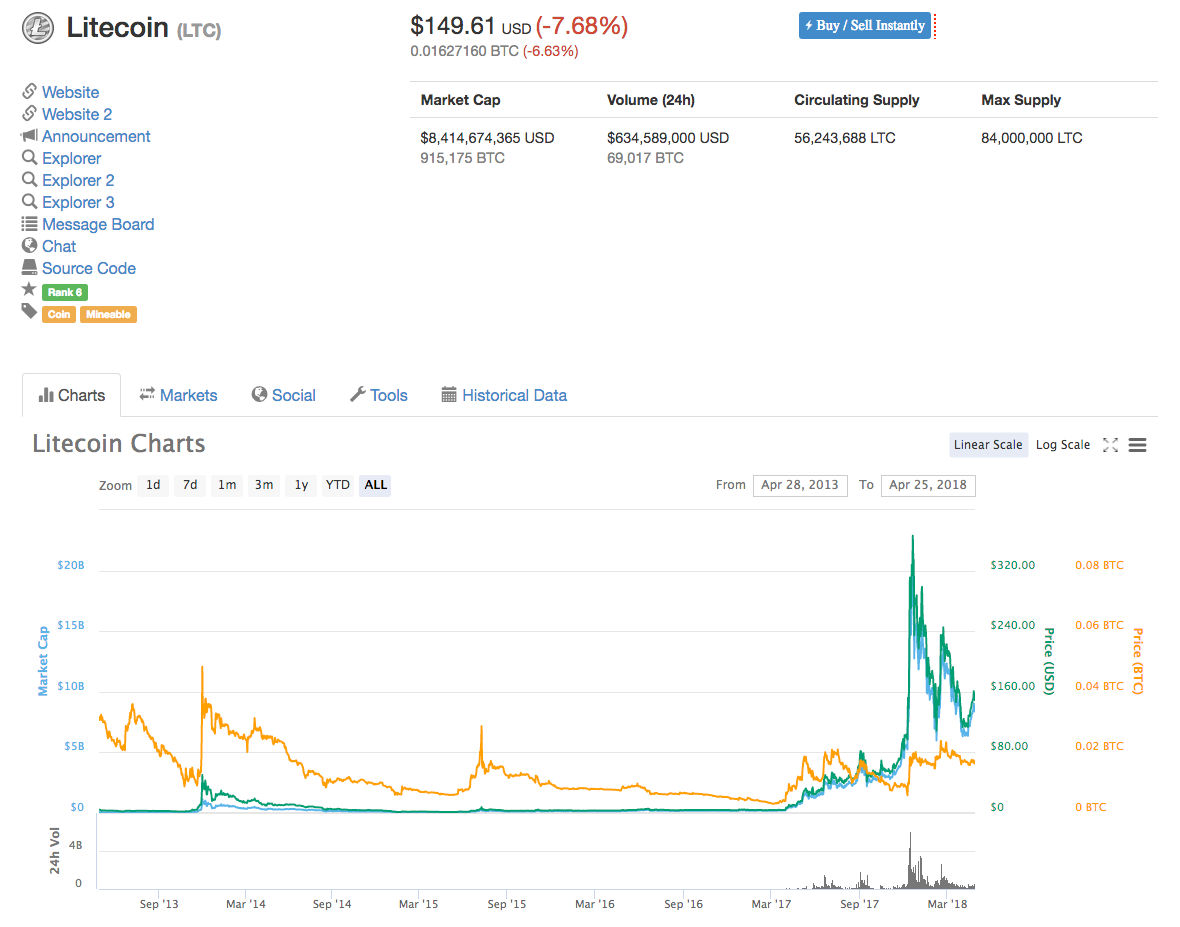 If Bitcoin is the digital gold among crypto investors, then Litecoin is the silver. It is a Bitcoin clone with a different hashing algorithm that enables faster transaction speeds. It is also one of the oldest cryptocurrencies, being released in 2011. Over the years it has established a known name. Their good reputation reflects in them being one of the largest cryptocurrencies in terms of market cap value today. Fast transaction speed, low transaction fees, and Litecoin's close connection to Bitcoin are the main reasons that attract Litecoin investors. If the crypto markets expand in 2018, it is likely that Litecoin would get more than a fair share of the increased value.
04. Stellar (XLM)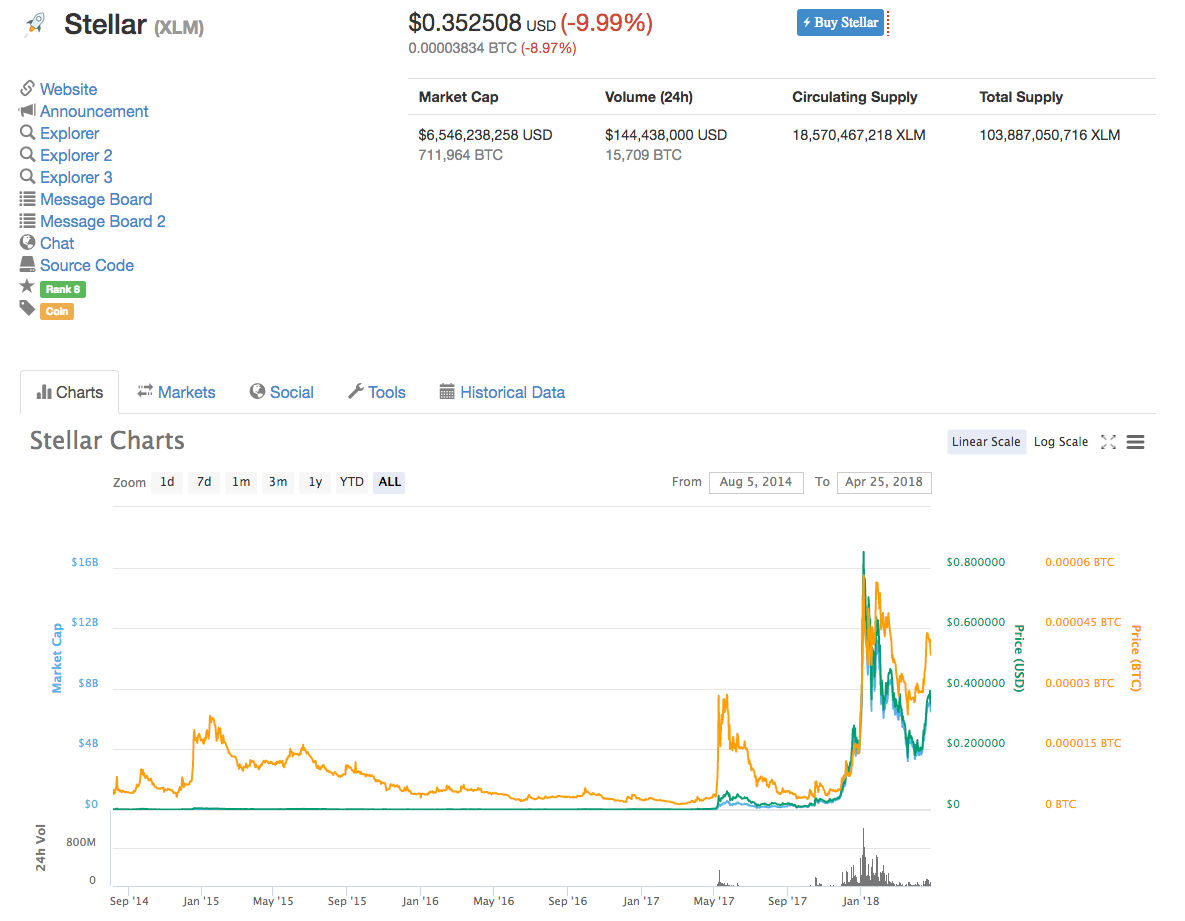 Stellar Lumens is a project that is essentially a payments infrastructure. Their main goal is to enable cheaper, faster, and reliable financial transactions for basically everyone. They aim to provide all of the traditional banking services, but on a decentralized network. If you compare it to Pay Pal, it is more accessible, flexible and, of course, it runs on the blockchain. When you send a payment on their network, you don't have to wait for bank confirmation. It enables easy cross-border transactions without any interference from a third party. Therefore it could bring a lot of value to people who don't have access to traditional banking services. One of the challenges they could face is the fact that most of those people don't have good access to the internet either.
05. Monero (XMR)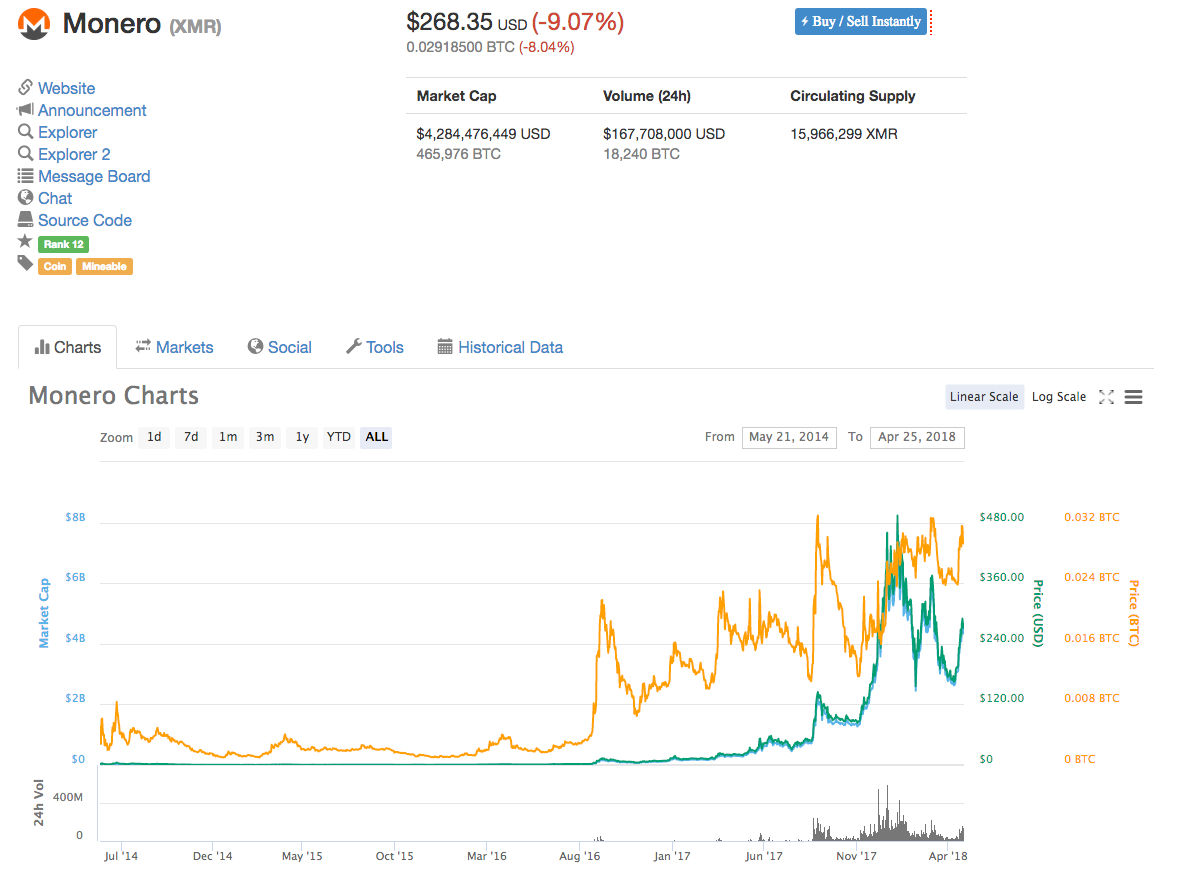 Monero is a currency with the biggest market cap among privacy coins. Privacy coins are currencies that enable private, untraceable transactions. Those blockchain systems are attractive for users who value their privacy when making a transaction. The downside of the privacy aspect is the fact that those systems are often used for purchasing illegal goods and money laundering. Privacy coins can sometimes get a mixed response from the community as there is a lot of uncertainty about the regulatory approach toward privacy coins. However, if you are thinking about investing in a privacy coin, you should take a closer look at Monero. It is one of the earliest privacy coins. They have a competent development team that works on the project for quite some time.
06. Cardano (ADA)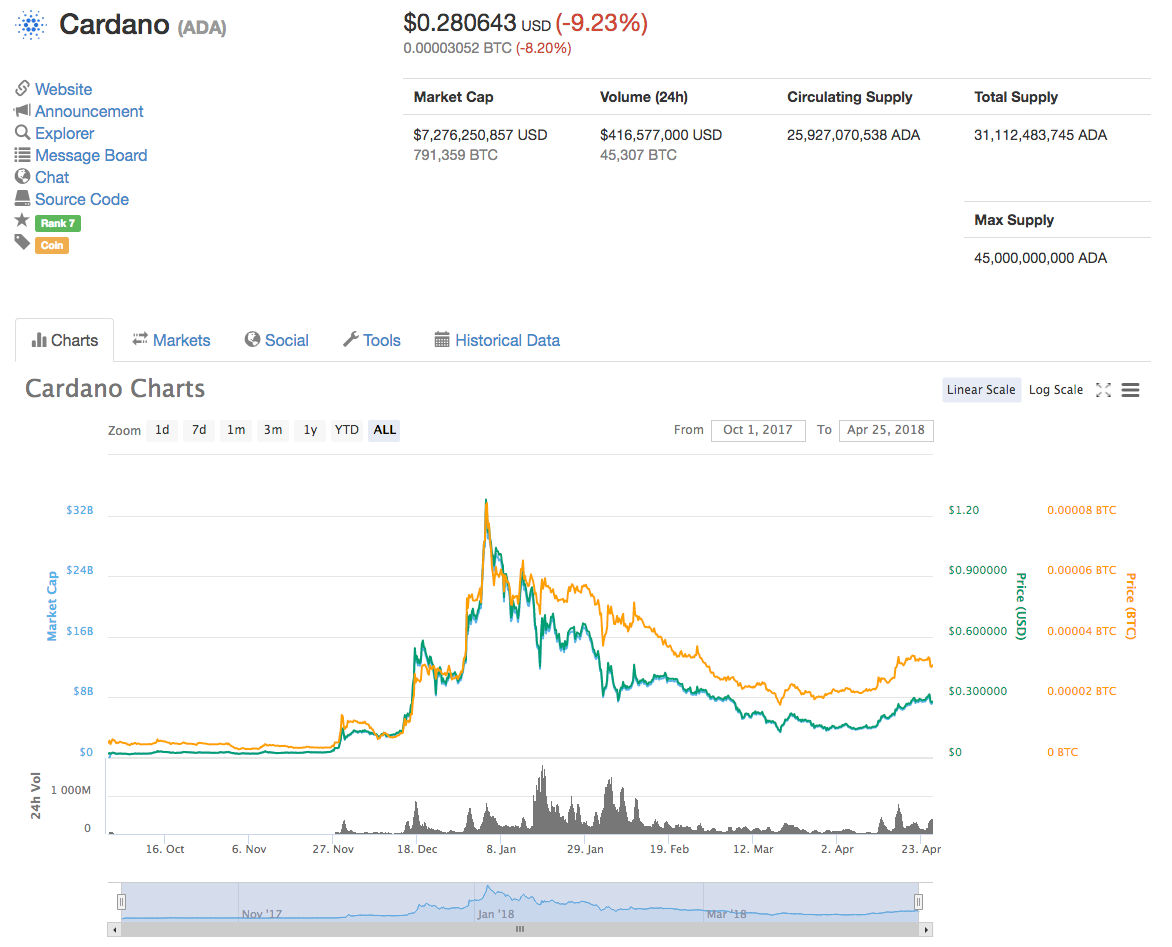 Cardano is a smart contract platform, currently in development so it is not operational yet. Compared to Etherium it has a different development approach. It is based on peer-reviewed academic research meaning that it is developed by many international researchers and scientists that operate independently. One of the perks of the project is their security protocol which should soon become quantum resistant. Quantum resistance is a term that describes a network immune to a potential quantum computer attack. In theory, an attacker could use the computer to overpower 50% of the miners and alter any transaction from there on. Being resistant in that regard could be invaluable if quantum computing develops enough to pose a threat.
07. Nano (NANO)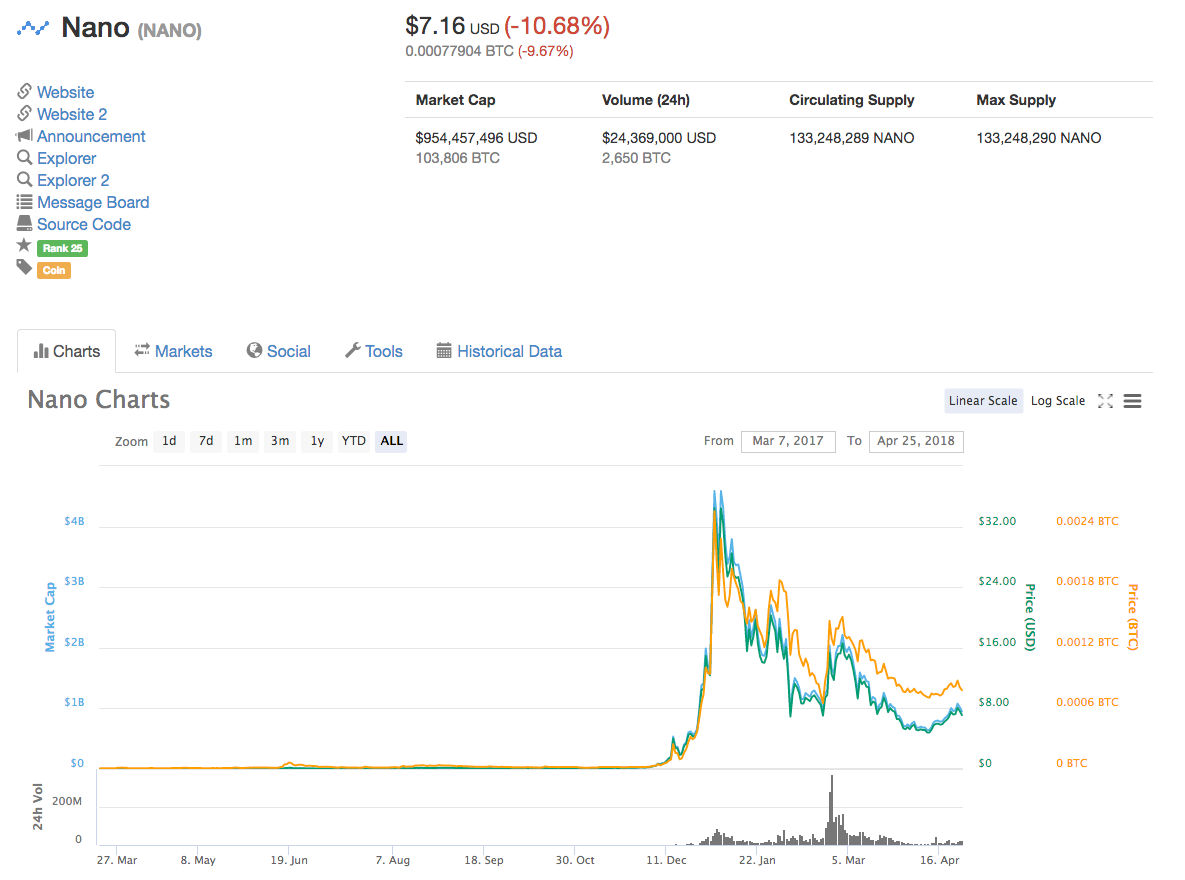 Nano is a project that intends to become a reliable alternative to traditional currencies. It is a cryptocurrency with zero-fee instant transactions. In terms of convenience when transferring your money this is almost as good as it gets. The project previously known as Raiblocks was only recently rebranded due to confusion over the pronunciation of their previous name. The currency is also highly scalable due to the use of its logarithms. The network uses the delegated POS (proof-of-stake) system meaning it is less susceptible to potential attacks. The attacker would have to buy half of all the NANO coins to succeed.
08. Zcash (ZEC)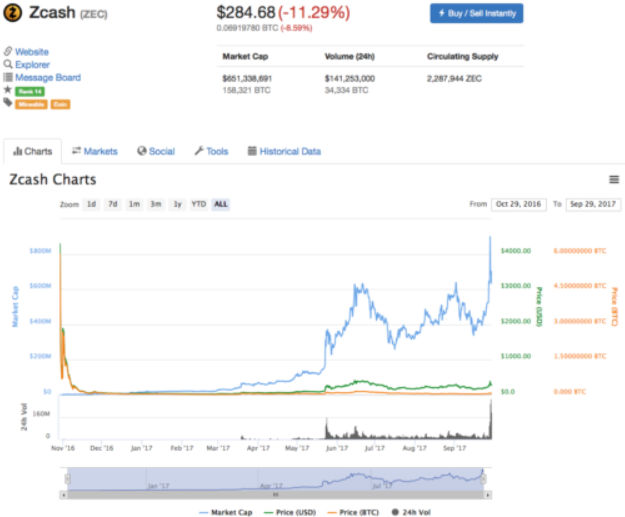 Bitcoin's protocol does allow for some amount of anonymity, and there are methods you can use to increase the secrecy of your Bitcoin transactions – however, they aren't ideal. The good news is that Zcash aims to fix this problem. Zcash is doing this in its very own way, and the technical details are quite complicated to explain. However, one thing you should know is that the main difference to other similar projects comes down to the blockchain, which is opaque on Monero, and partially public with Zcash.
What is New?
As cryptocurrencies are in a downturn again people start to move their savings from these currencies to other markets like gold and forex again. We are seeing the price of gold mowing upward for months now and investment analytics say that the main reason is that people are moving from crypto to gold and forex.
We have just recently received lots of questions about which is the best forex broker company in UAE and where can people check the price forecast for gold price movements and find the most recent forex trading signals. There are lots of fake information you can find on the web. We have gathered all the information you will need in a few of our articles. You will also learn more about social trading.