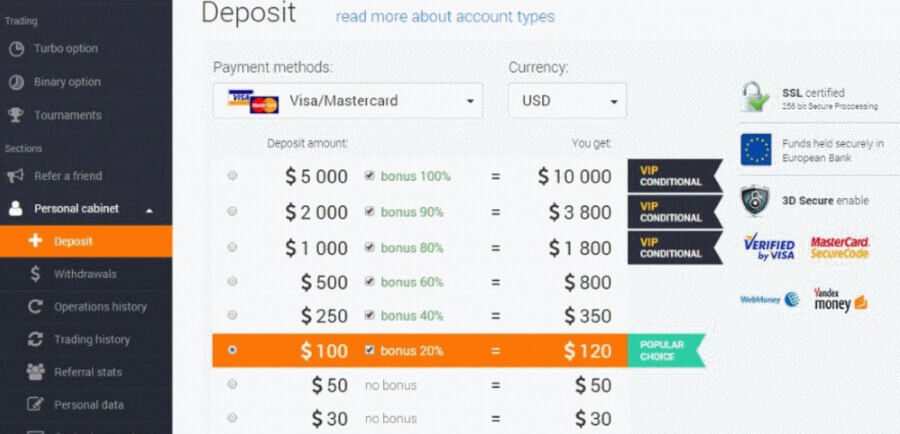 What is a minimum deposit?
When you open a Live trading account (with real money), you must first put real money in the account before you can begin trading. That's what brokers call the "minimum deposit." Almost all brokers require a minimum deposit, but they don't require the same amounts. Let's look at a few reasons why minimum deposits can vary from broker to broker.
Margin
When trading Forex or CFDs, margin is probably the first consideration to be aware of. At most brokers, margin is between 1:20 and 1:100, meaning that if you want to trade $1,000, you'll need between $10 and $50 in the account before you can trade. However, your minimum deposit will often be considerably more than that to cover fees, risk, and interest.
For example, many brokers have certain stop levels that prohibit you from trading all of your margin at the same time. This rule requires you to have additional money in your account to cover any losses that may happen without damaging your other open positions.
*IQ Option requires only $1 to start a trade on margin.
What is the base currency?
The majority of brokers offer at least a few options regarding which currency acts as the base currency of your account. In Forex trading, this is particularly important because it can affect the exchange price you pay. It can also affect how much you pay in your minimum deposit.
What does your broker prefer?
The last factor that's important to remember is the business strategy of your broker. All brokers use different strategies to remain profitable. For example, some brokers have surprisingly low minimum deposits but high fees. Other brokers will have high minimum deposits but low fees. Choose the broker that matches your needs and trading style.
The Minimum Deposit at IQ Option
You only need $1 to complete a trade at IQ option. Because of this, IQ Option also has a surprisingly low minimum deposit of only $10. You can also use different currencies as your base currency, which would change the total amount you deposit. Still, the amount is proportionally the same no matter what currency you use. Which base currencies are available to you is based on your nationality and include the following:
Currency Minimum Deposit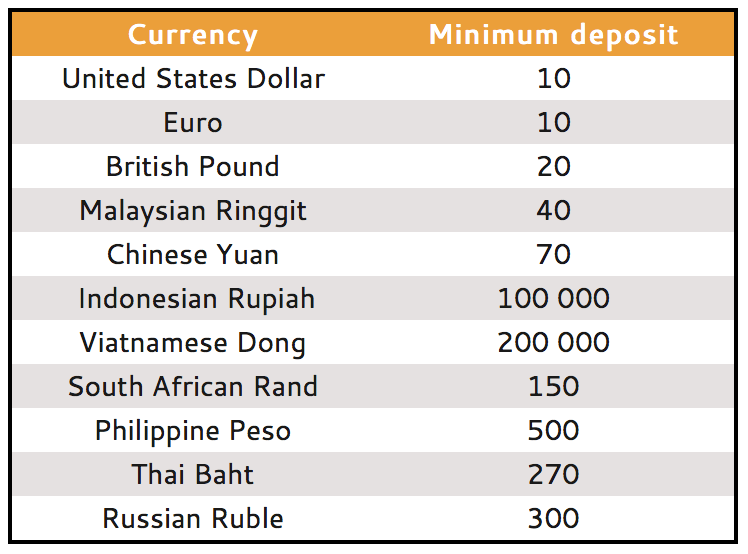 For the most part, the minimum deposit is about $10, and new traders are allowed to choose between the Euro, British Pound, U.S. dollar, or their local currency (if available). If you want to learn more about the IQ Option trading platform check out the full review of IQ Option here or check out the detailed review for IQ Option UAE here.