Ethereum is a popular cryptocurrency with a market capitalization of over $232 billion. According to Coinmarketcap it is the second leading cryptocurrency and has the support of international business leader Mark Cuban. If you're considering investing in Ethereum, this article is for you.
Where to Buy Ethereum in UAE
Our Top 4 Ethereum Exchanges in Overview: 
1. eToro – The Best Overall Offer For UAE Residents
2. Coinbase – Beginner Friendly Services
3. OKEX – The Lowest Trading Fees For Buying Bitcoin In The UAE
4. Binance – Offers Asset Diversity And Premium Platforms For Traders At All Levels
Related: Best cryptocurrency exchange UAE, Best Bitcoin Trading Platform
How To Buy Ethereum In UAE And Dubai
Buying Ethereum in UAE is legal, safe and simple, but you need to choose the right broker or cryptocurrency exchange. The most common way to buy Ethereum is to find an exchange, set up a trading account, deposit funds, buy Ethereum and store it in a e-wallet.
Step 1: Choose A Trading Platform or Exchange
Find a trustworthy exchange that matches your level of experience. The most common exchanges to buy Ethereum are eToro, Coinbase, Bitstamp, Binance, and Kraken.
The main criteria to consider is the type of exchange available. A reliable cryptocurrency trading platform offers either a fiat exchange or a cryptocurrency-to-cryptocurrency (C2C) exchange. Fiat exchanges are a top choice for trading Ethereum. Beginner crypto investors choose platforms with fiat exchanges. Experienced investors with a versatile digital portfolio choose C2C exchanges.
Step 2: Set Up An Account
After you decide on a exchance, the next step is to set up an trading account. It is a straightforward process, and you'll need to submit your name, address, social security number, and a type of identification.
Each crypto trading account requires verification. These requirements mean you'll have to upload a document to verify your identity. This step takes between one hour and two days, depending on the exchange.
Step 3: Fund Your Account
When your account passes the KYC verification process, you are allowed to deposit currency into your account. The advantage of cryptocurrency exchange platforms is that they don't have a high minimum investment. Most exchanges have fees per trade.
Step 4: Buy Ethereum
The next step is to start trading Ethereum. After you fund your account, you'll be able to begin buying Ethereum and other digital coins available on your exchange. Each exchange has a personalized interface suitable for either beginner or experienced traders. Check our in-depth reviews to read more about the best cryptocurrency exchanges with user-friendly interfaces.
Step 5: Withdraw Ethereum Into A Wallet
Buying Ethereum through an exchange lets you withdraw that currency into your bank account or digital wallet. Withdrawing is a straightforward process with different processing timeframes depending on the exchange you choose.
How To Buy Ethereum Using eToro Exchange
One of the top choices for buying Ethereum is eToro. Here is a step-by-step guide using eToro to buy Ethereum in the UAE.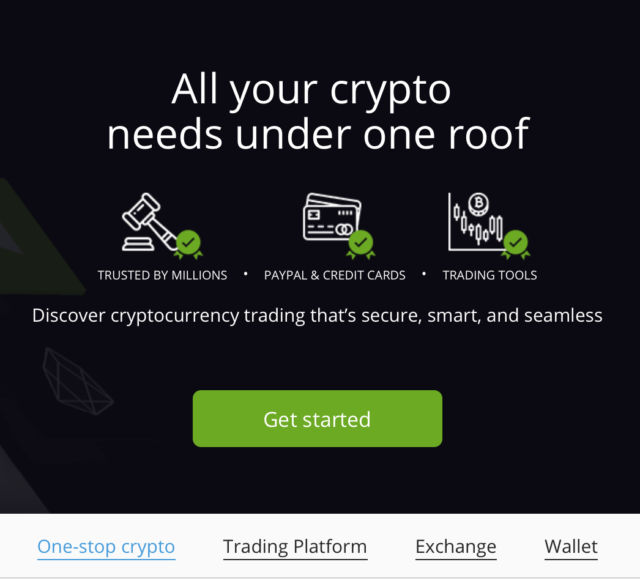 Step 1: Create A Brokerage Account With eToro
The first thing you need to do is open an account with eToro. On its official website, you'll find the sign-up form requesting:
Your full name
Residential address
Source of Funds
Date of Birth
Contact Information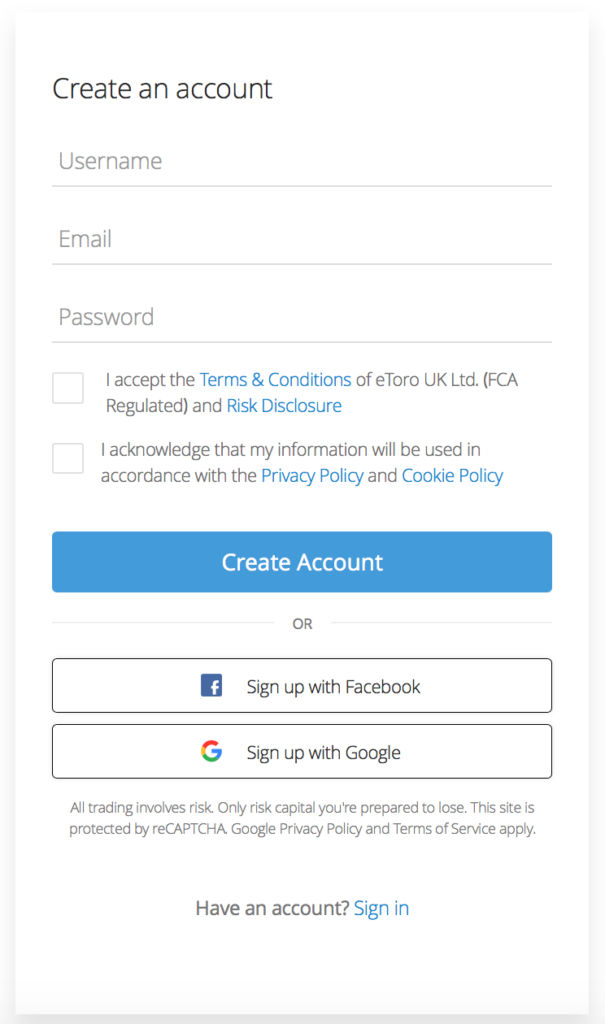 Once you've submitted that information, the next step is to verify your brokerage account.
Step 2: Verify Your Brokerage Account
eToro allows investors to trade no more than $2,000 before verifying their accounts. You'll have to submit an image of your ID and proof of residence. eToro follows strict U.S. regulations, so verifying your account is mandatory.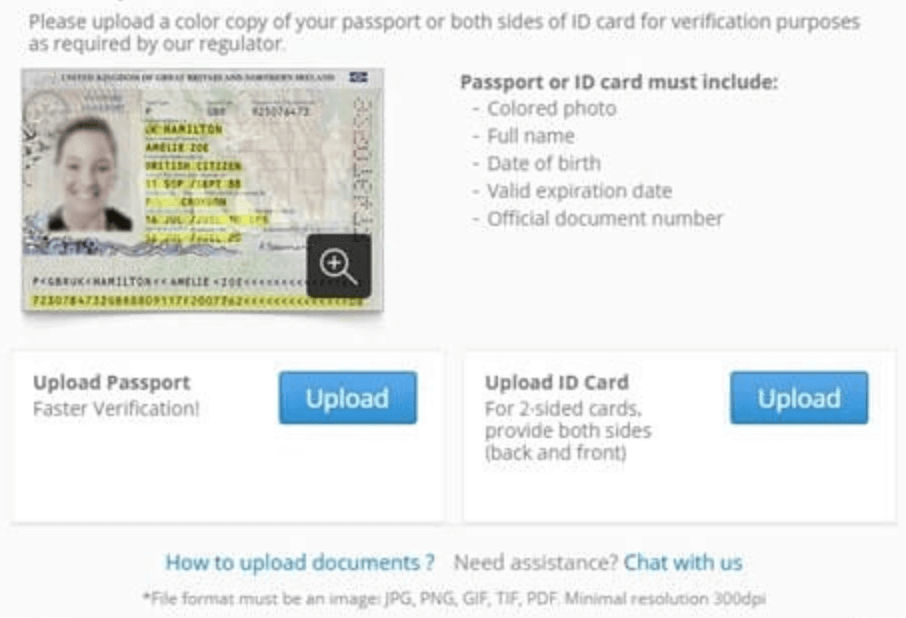 Step 3: Fund Your Account
eToro offers access to many funding options. Choose the funding options that meet your needs. After you fund your account, the next step is to buy Ethereum.
Step 4: Buy Ethereum
When the funds appear in your wallet, eToro will allow you to complete your first Ethereum purchase. Ethereum has the ticker symbol ETH and selecting it will begin to set up your trade. Choose the amount of ETH you'd like to purchase and click "Submit." Your transaction will complete in a matter of minutes.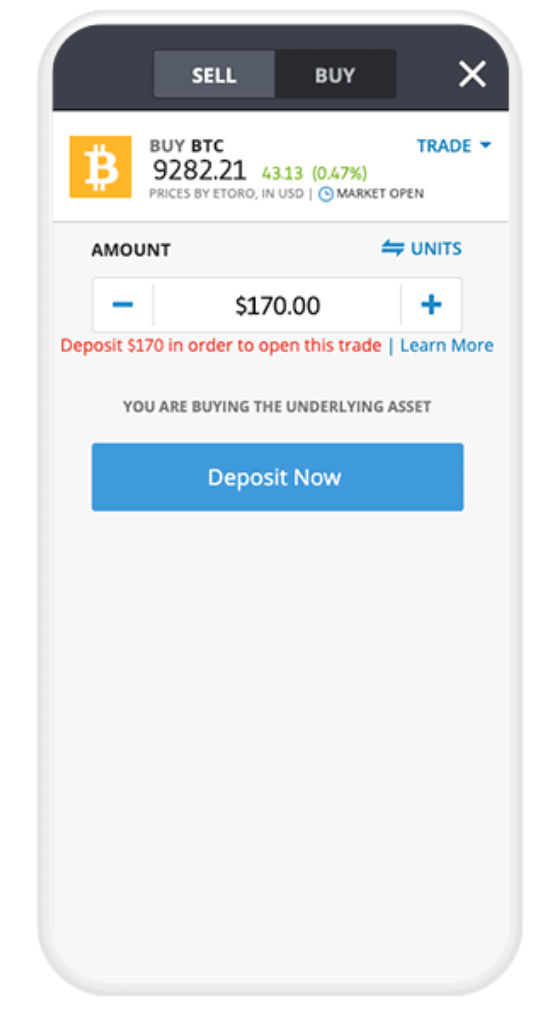 Related: How to buy Bitcoin in UAE, How to buy cryptocurrency in UAE
How To Sell Ethereum?
Selling Ethereum is a simple process. Go to your crypto wallet and select the amount you want to sell. Keep in mind that cryptocurrency profits are taxable as capital gains. That means you should speak with a tax professional before you sell a substantial amount of crypto assets.
Should I Buy Ethereum?
Ethereum is a popular coin with investors at all levels of experience. Before purchasing a volatile investment like Ethereum, you should learn more about cryptocurrency investments. Our in-depth reviews offer insights on cryptocurrency and the best strategies available.
Related: Best Cryptocurrency to invest
Related:
Best AI Trading Platforms
Best Algorythmic Trading Platforms
Best Leverage Trading Platforms
Best Crypto Staking Platforms
Best UAE Crypto Exchange
How to buy Ethereum in UAE
How To Buy Cryptocurrency in UAE – A Step by Step Guide
Best Cryptocurrency Exchange Dubai
Best Cryptocurrency to invest
Best Bitcoin wallets
Best Crypto Day Trading Platform
Best Crypto signals telegram groups
Best Crypto trading bots
Best Crypto portfolio trackers
How To Buy Bitcoin in UAE and Dubai
Best Cryptocurrency Exchanges for Bitcoin Trading