Bitpanda is an interesting exchange to buy, sell, and store digital assets. It is a top choice for European traders. Bitpanda has a fixed fee on all transactions. It offers a secure wallet app for its account holders. We recommend Bitpanda to European traders at all levels. 
Review Summary: 
Bitpanda offers trustworthy services and a beginner-friendly interface.
The Bitpanda exchange accepts 11 payment methods, including bank transfers.
The Bitpanda ecosystem token is an interesting incentive.
It offers additional services, including OTC crypto transactions and trading premiums.
It has an excellent Bitpanda app with impressive safety measures.
Bitpanda Overview:
Bitpanda is the leading European retail broker of Bitcoin. It offers many popular coins, including Ethereum and Litecoin. Bitpanda has a secure mobile app to quickly invest in digital coins. Our Bitpanda review shows it is a trustworthy trading platform.
This exchange is available worldwide. Accounts that don't complete verification receive access to a free Bitpanda wallet to send/receive money. Verified accounts get full access to all Bitpanda services.
Trading Experience
Bitpanda has a simple interface for its website and Bitpanda app. It has many crypto exchange services, including:
Bitpanda Swap, a fast way to swap virtual currencies
Bitpanda Savings, an excellent way to grow your portfolio with average pricing
Bitpanda Plus, a top way to trade over-the-counter in amounts in excess of EUR 1 million
Bitpanda to go, a useful way to buy prepaid crypto cards with cash at vendors in Austria
The main dashboard at Bitpanda is user-friendly. It has an intuitive interface simplifying the process of buying/selling digital assets. Bitpanda is an excellent choice if you're looking forward to trading on the go.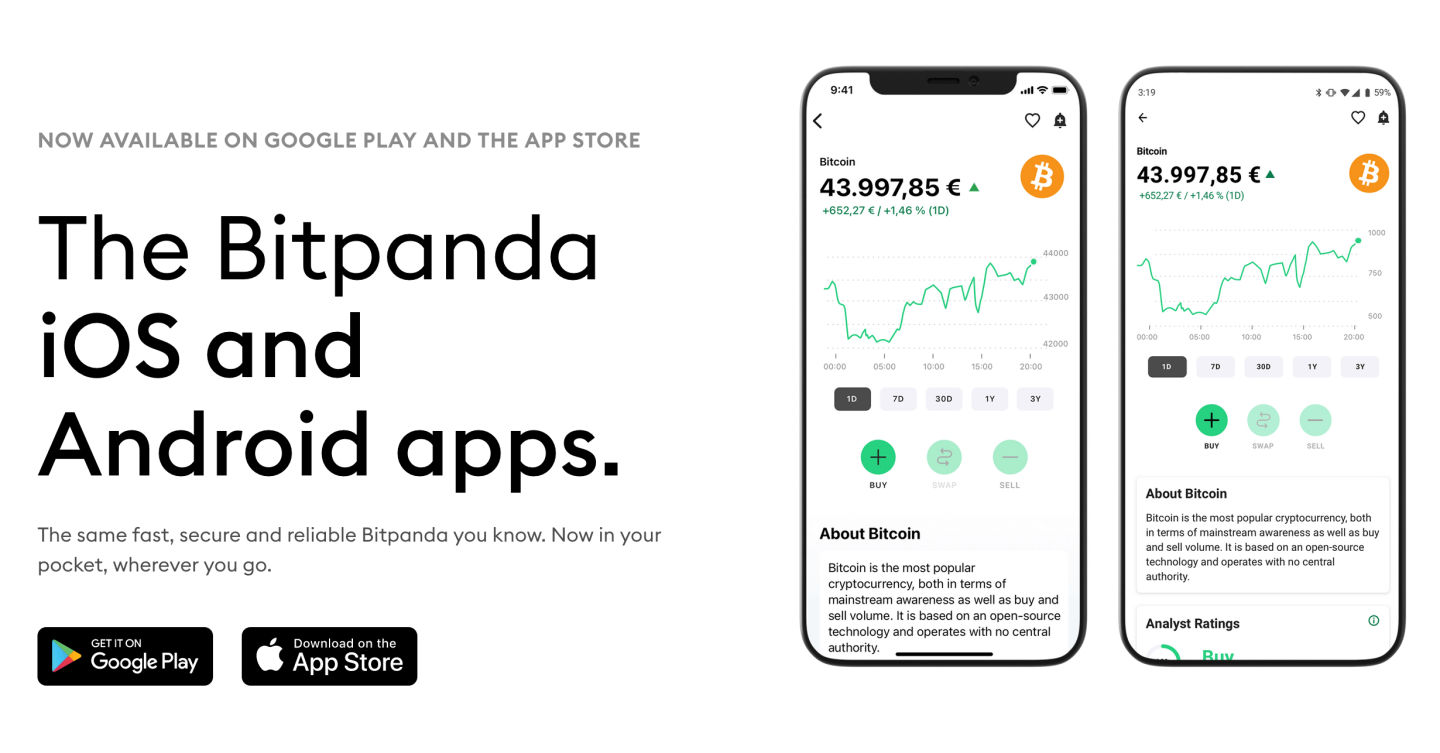 Cryptocurrencies Available 
Bitpanda is a trustworthy provider for traders at all levels. It supports many digital coins, including:
Bitcoin
Ethereum
XRP
Litecoin
DASH
ZCASH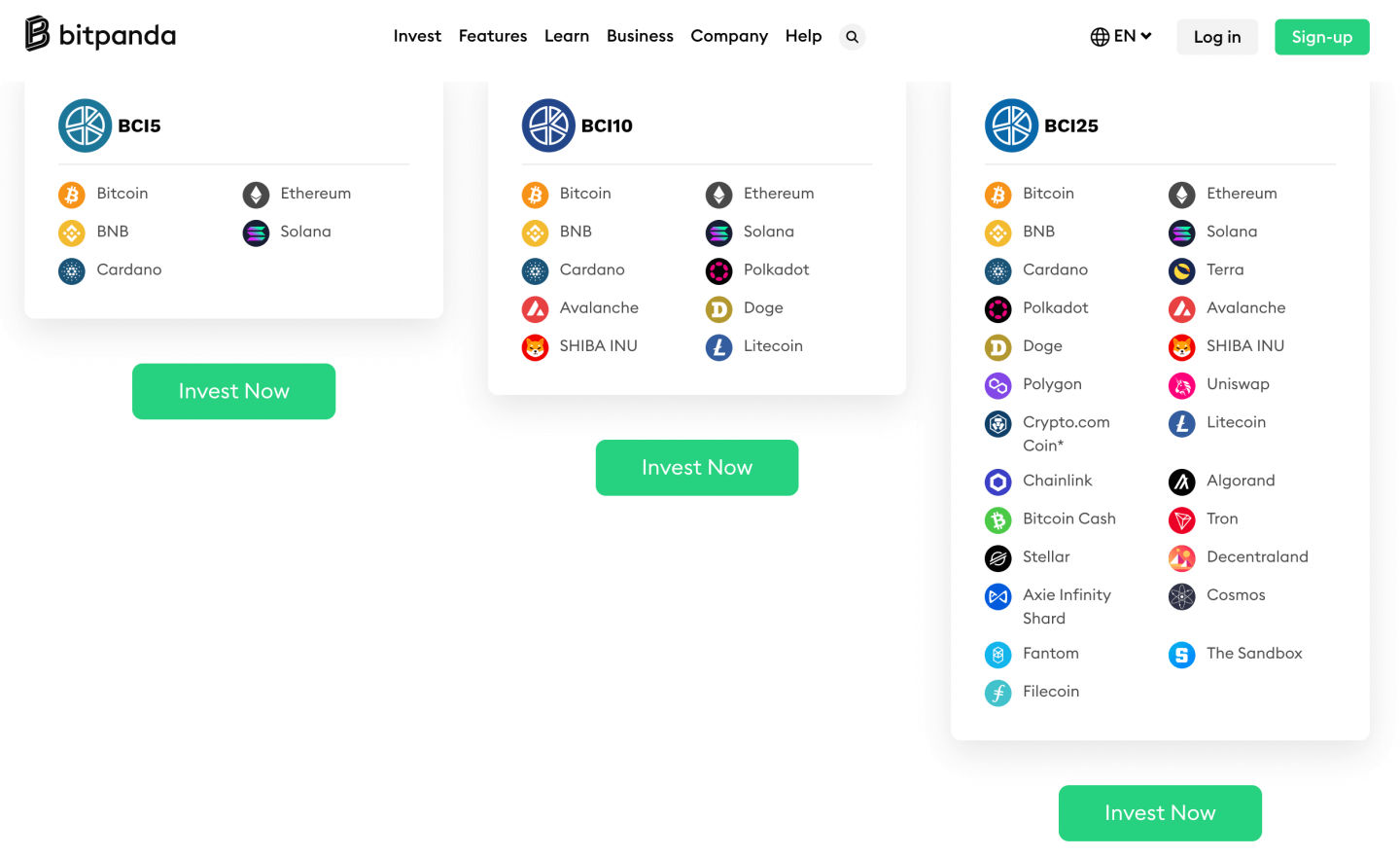 Fees 
Bitpanda has an average trading fee structure. It has a 1.49% fee for buying digital assets. It has a 1.29% fee for selling digital coins. Keep in mind that each coin has specific deposit and withdrawal fees. Read our in-depth reviews to learn more about crypto and trading fees.
Regulation & Reputation 
Bitpanda has a Payment Services Directive 2 (PSD2) license from the Austrian Financial Market Authority. It lets Bitpanda offer its services in the Euro Zone.
Bitpanda uses industry-leading safety measures. It conducts Know Your Customer (KYC) and anti-money laundering (AML) verification. Bitpanda uses cold storage for all digital assets. It recommends that all account holders use two-factor authentication.
Account Opening 
Opening an account at Bitpanda is simple. You'll submit a picture of your ID to confirm your identity. After account verification, you'll receive access to the platform. Buying and selling crypto is possible up to your Bitpanda account limits.
To set up a Bitpanda account, follow the steps below:
Access Bitpanda and Click on Sign Up.
Submit personal information, including full name and email address.
Agree to the User Agreement and Privacy Policy.
Click on Create Account.
Verify Your email address and phone number.
Complete ID verification.
Add a payment method and start using your Bitpanda account.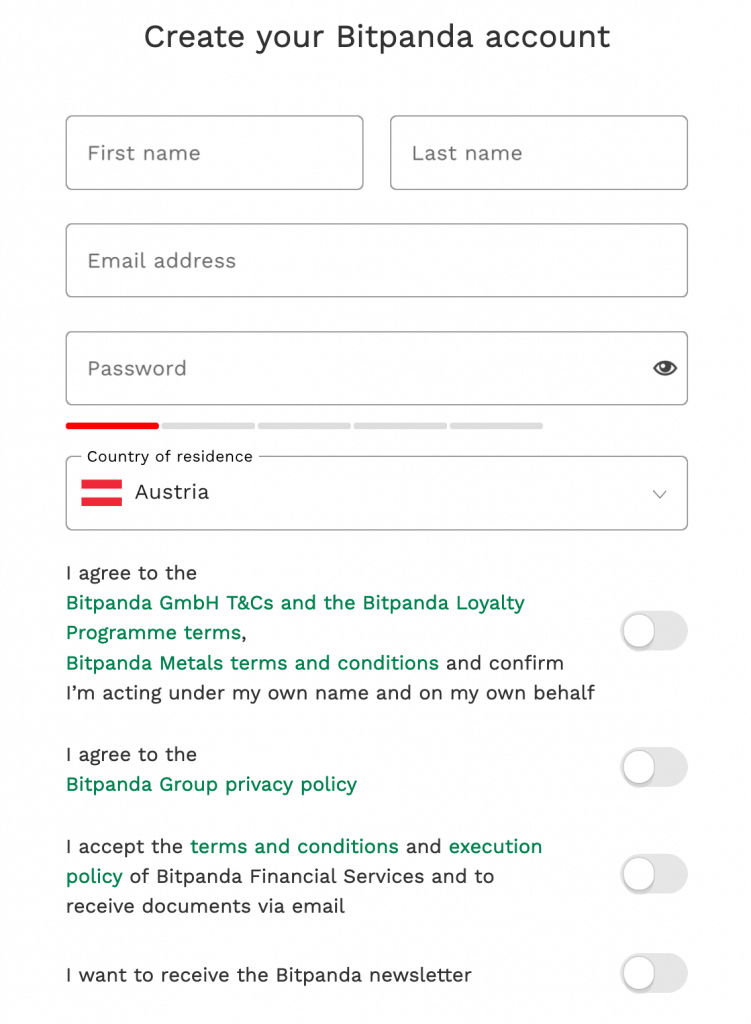 Customer Support 
Customer support is a central focus of our reviews. Bitpanda has good customer reviews. It offers access to a Help Desk, a Telegram community, and email support. But it doesn't offer phone or live chat support.
Bitpanda Vs. Other Cryptocurrency Companies
Bitpanda is a reliable crypto exchange with major competitors like Coinmama. Crypto traders use many exchanges and digital wallets to protect their assets.
Coinmama
Coinmama is a global crypto exchange with an excellent reputation. It has a simple-to-understand platform and excellent services. Coinmama is one of the main competitors of Bitpanda. Both exchanges offer impressive services, but they differ in some key aspects:
Coinmama is a beginner-friendly crypto exchange with secure platforms.
It is available in 200+ countries with different pricing packages.
It is a top choice for crypto traders at all levels who want access to a versatile portfolio.
Coinmama is a top choice for trading Bitcoin, Ethereum, and Ripple. All exchanges have advantages and disadvantages. Read our in-depth reviews to learn more about the services available at Coinmama.
Coinbase
Coinbase is a leading competitor of Bitpanda. Both offer excellent services, but there are some main differences worth considering:
Coinbase is a centralized cryptocurrency exchange to buy/sell assets.
It has a versatile portfolio with access to 76 digital coins, including Bitcoin.
It offers staking rewards at different interest rates.
Both crypto exchanges have strengths and weaknesses. Coinbase stands out as a trustworthy provider with an average fee structure. Check our in-depth reviews to learn more about the services available at Coinbase.
Summary 
Bitpanda is an interesting crypto exchange with an impressive reputation. It offers strong security features and intuitive platforms. The Bitpanda platform is a top choice for traders at all levels. It has a versatile portfolio with access to many digital assets.
FAQ
Is Bitpanda Safe And Legit?
Crypto trading is risky, and digital coins remain speculative assets. Bitpanda is a secure exchange for traders at all levels. It has a top-tier license from the AFMA. Read our in-depth reviews to learn more about cryptocurrency exchanges and safety.
Which Is The Main Competitor Of Bitpanda exchange?
The main competitor of Bitpanda is Coinmama. Coinmama is a well-established global exchange with an impressive portfolio. It offers safe digital trading services. Check our in-depth reviews to learn more about the services available at Coinmama.
Does Bitpanda Offer An App?
Yes. The Bitpanda app is available on Android devices. It is a convenient way to access the features available on their website.
Does Bitpanda Offer An Wallet?
The Bitpanda multi-currency wallet is trustworthy. It uses multi-signatures and two-factor authentication. It is available to all Bitpanda account holders.
Related:
Crypto.com Review
Binance US Review
Kraken Review
Coinbase UAE Review
BitOasis Review
Cex.io Review
Bittrex Review
Bitfinex Review
BitPanda Review
Bitstamp Review
Gemini Review
Coinmama Review
HitBTC Review
Kucoin Review
Huobi Review
Uniswap Review
Gold Age Review
Liberty Reserve Review
CoinSpot Review
Coinjar Review
Coinfloor Review
CoinCorner Review
FTX Review
Bitso Review
BitMex Review
BitFlyer Review
BitClout Review
Bittylicious Review
Poloniex Review
Shapeshift Review
Coin Nerds Review
CoinSwitch Review
Cryptopia Review
Changelly Review
CoinMena Review
Luno Review
Mercatox Review
Okex Review
Paxful Review
VirWox Review