Gemini is a leading exchange for institutional traders and experienced investors. It offers professional trading tools and custody services. Gemini offers secure platforms and accounts. This centralized exchange isn't a good fit for new traders. 
Review Summary: 
Gemini is a secure cryptocurrency exchange regulated by the New York State Department of Financial Services.
Gemini fees are low.
It offers a secure multi-currency Gemini wallet and a fast sign-up process.
It has impressive institutional trading features and custody services.
Gemini Overview:
Gemini is a leading digital asset exchange with a top-tier license. It offers both crypto-to-crypto and fiat-to-crypto pairs. Gemini has its own stablecoin, the Gemini dollar (USDT). It is a US-based exchange available in most countries. But the Gemini Sandbox for test trading is available only in:
The United States
Canada
The United Kingdom
South Korea
Hong Kong
Singapore
Gemini is a safe crypto trading platform. It offers access to advanced tools for professional traders. It is a trustworthy centralized exchange with access to a versatile portfolio. We recommend it to experienced traders, as beginners find its platforms challenging.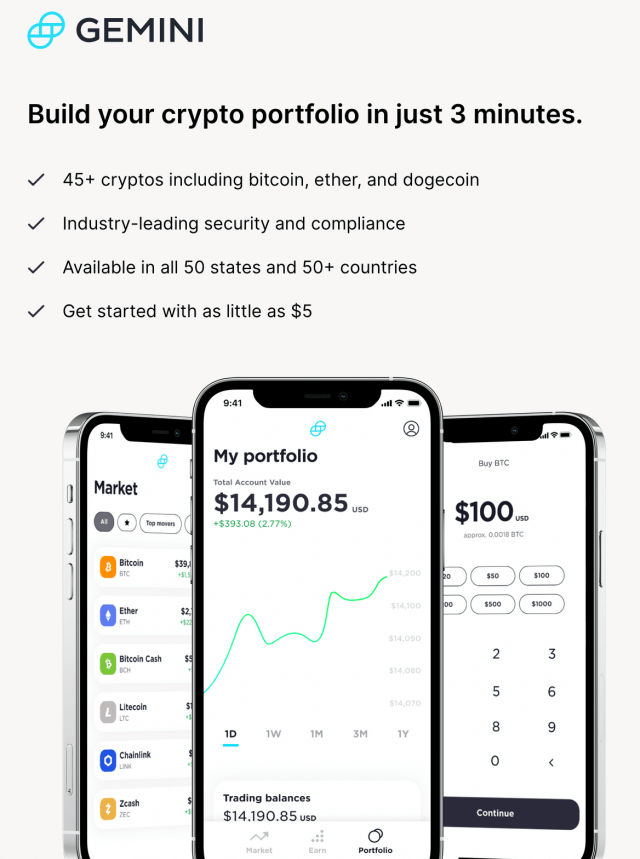 Trading Experience
Gemini is an excellent centralized exchange with professional tools. Traders receive access to advanced features. This platform's interface is professional and offers access to many tools. It has basic buy/order execution and advanced price analysis.
This is a secure and trustworthy exchange. It uses leading safety measures, including offline cold storage. Gemini offers FDIC deposit insurance. This provider offers the Gemini Sandbox. It is an excellent virtual trading platform to test its services.
Cryptocurrencies Available 
Gemini offers a versatile portfolio with access to popular coins, including Bitcoin and Ethereum. Other digital assets available with Gemini exchange include:
Ethereum (ETH)
Ethereum Classic (ETC)
Bitcoin Cash (BTC)
Litecoin
Zcash
DGD
Gemini Dollar
The trading pairs available with Gemini are:
BTC/USD
ETH/USD
ETH/BTC
ZEC/USD
ZEC/BTC
ZEC/ETH
ZEC/LTC
ZEC/BCH
BCH/USD
BCH/BTC
BCH/ETH
BCH/LTC
LTC/USD
LTC/BTC
LTC/ETH
LTC/BCH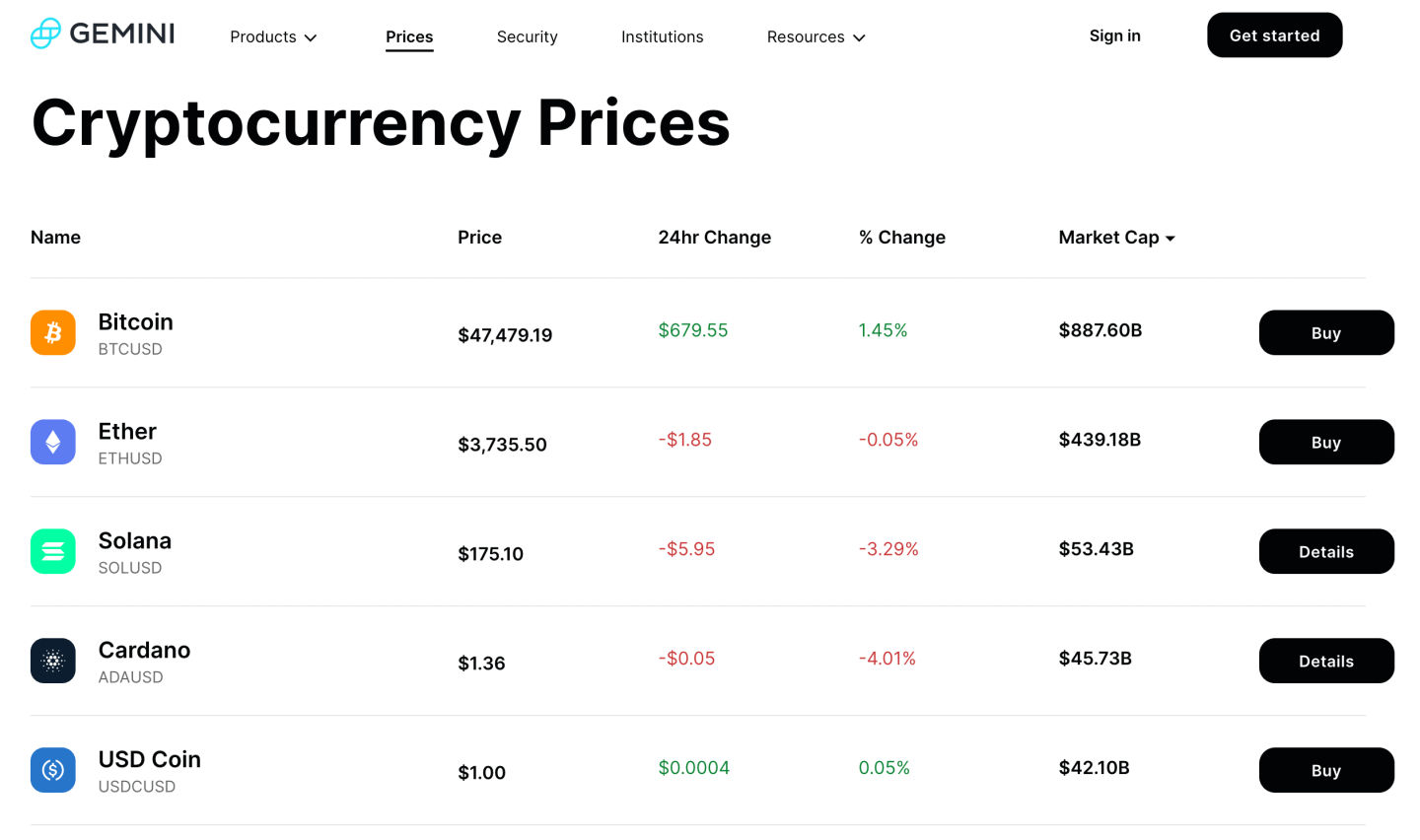 Fees 
Gemini has a transparent fee structure. It doesn't have a deposit fee. Gemini has no commission for the first 30 monthly withdrawals. The maker/taker fees decrease depending on trading volume. The standard maker/taker fee is 1%. Check our in-depth reviews to read more about cryptocurrency exchanges and fees.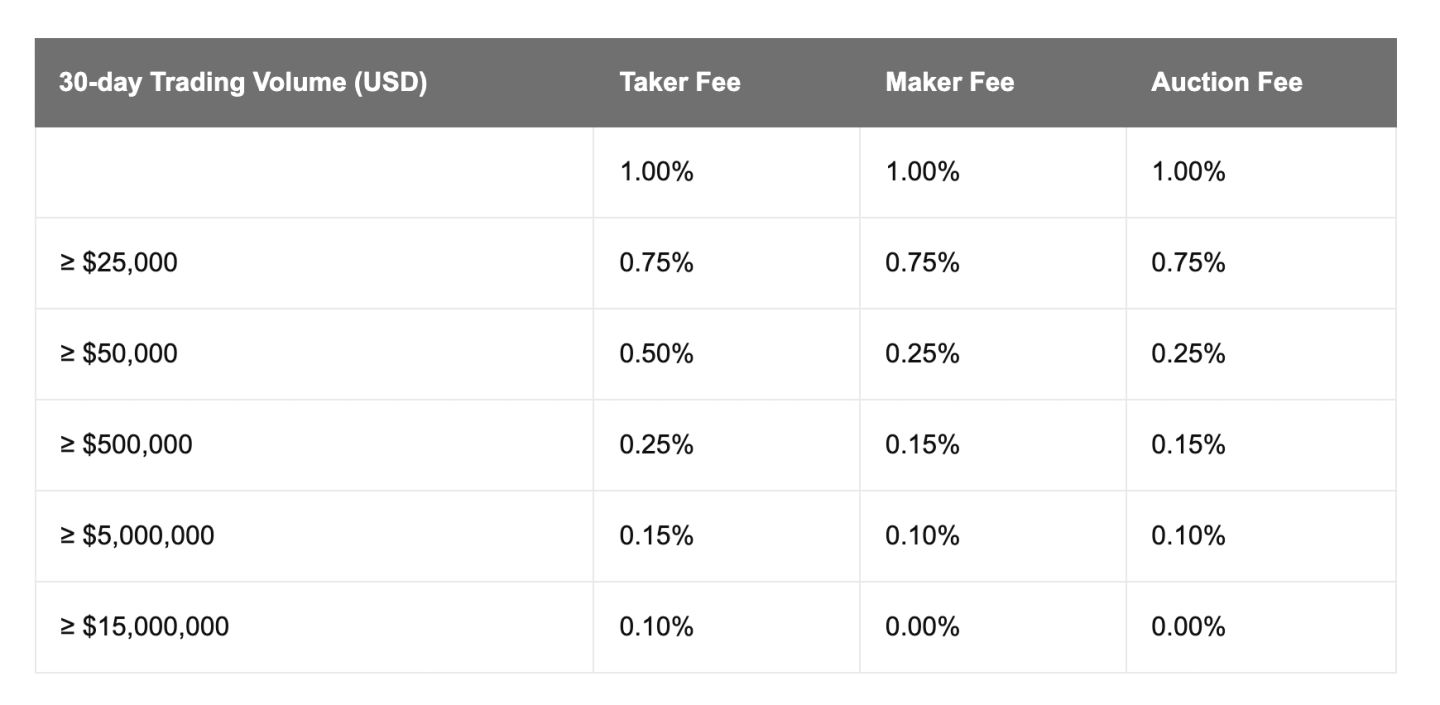 Regulation & Reputation 
Gemini is a US-based cryptocurrency exchange with an NYDFS license. It complies with consumer protection and digital assets safety measures. Gemini is part of the Virtual Commodities Association. Our Gemini exchange review shows it is a reliable platform.
Gemini has leading safety measures. It offers safe institutional custody services for digital assets. It has offline storage for additional security. Gemini manages your private keys. These are stored in cold storage at government-level security standards.
Account Opening 
Account opening at Gemini is straightforward. You'll submit a picture of your ID to confirm your identity. After your account passes verification, you'll receive access to the Gemini platform. Buying and selling digital assets is possible up to your Gemini account limits.
To create a Gemini account, follow the steps below:
Access Gemini.com from a PC or download the Gemini app.
Click on Get Started.
Submit personal data, including full name and email address.
Agree to the User Agreement and Privacy Policy.
Click on Create Account.
Verify your email address and phone number.
Complete ID verification.
Add a payment method and start using your Gemini account.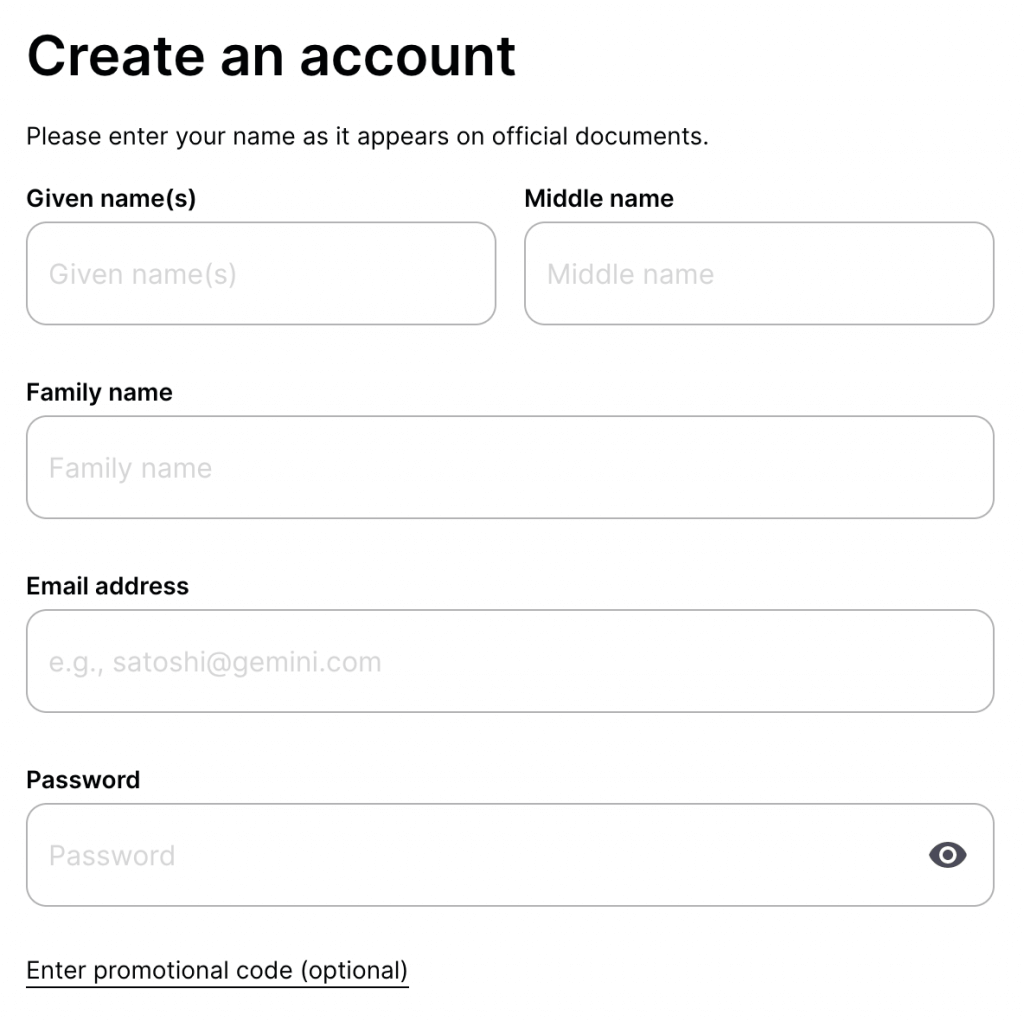 Customer Support 
Customer support is a central focus of our reviews. Gemini has good customer support. It offers access to Zendesk, a dedicated area with tutorials and FAQs. It offers email and social media support. But it doesn't have phone customer service.
Gemini Vs. Other Cryptocurrency Companies
Gemini is a leading marketplace with major competitors like Coinbase and Binance. Crypto enthusiasts use many crypto exchanges and digital wallets to access different coins.
Coinbase
Coinbase is one of the main competitors of Gemini. It offers excellent services, but it differs from Gemini in some key aspects:
Both providers are centralized exchanges where users buy/sell coins.
Coinbase offers 76 digital coins, while Gemini supports 63 cryptocurrencies.
Coinbase offers staking rewards at competitive rates.
Both exchanges have strengths and weaknesses. Coinbase has a competitive fee structure. Its platforms are a top choice for traders at all levels. Read our in-depth reviews to learn more about the services available at Coinbase.
Binance
Binance is a leading cryptocurrency exchange with secure platforms. It offers low fees and many services for active traders. Binance has some learning tools.
Binance is another competitor of Gemini. Both exchanges are reliable but differ in some key aspects:
Binance has average customer service reviews. Gemini has good testimonials for its support team.
Binance offers exchange services for high-net-worth clients and institutions.
Binance has an impressive fee structure with fees as low as 0.10%.
Binance is a popular Bitcoin exchange. It offers safe platforms to trade digital assets. Check our in-depth reviews to learn more about the services available at Binance.
Summary 
Gemini is a leading crypto exchange for experienced traders. It has a powerful interface and banking security features. Gemini offers impressive services with average pricing. But we do not recommend Gemini to new traders.
FAQ
Is Gemini Safe And Legit?
Trading digital coins are risky. Cryptocurrencies remain speculative assets. Gemini is a safe exchange with an NYDFS license. It uses leading banking security measures to protect all accounts and funds. But Gemini controls the private keys to your cryptocurrency wallets. That means if Gemini gets hacked, you will lose all your funds. Read our in-depth reviews to learn more about safety and cryptocurrency exchanges.
Which Is The Main Competitor Of Gemini?
The main competitor of Gemini is Coinbase. Coinbase lists many digital coins. It offers a top mobile app and a competitive fee structure. Verify our in-depth reviews to learn more about the services available at Coinbase.
Does Gemini Have A Mobile App?
The Gemini mobile app has an intuitive interface. It uses industry-leading safety measures to protect all its account holders. The main features of Gemini's mobile app include: – Trade and store cryptocurrency – Deposit and withdrawal funds – Track crypto prices and your portfolio in real-time – Set price alerts – Create recurring buy orders – Buy a diversified basket of cryptocurrencies (The Cryptoverse™)
Do Traders Need A Cold Storage Wallet To Trade With Gemini?
Hot (Online) digital coins risk experiencing cyber hacking. Cold storage refers to storing your crypto assets offline on a USB drive or paper wallet. You should use all safety measures to protect your account and assets: 1. Generate and store your private keys offline 2. Use two-factor authentication to access your wallet 3. Use biometric identification
Related:
Crypto.com Review
Binance US Review
Kraken Review
Coinbase UAE Review
BitOasis Review
Cex.io Review
Bittrex Review
Bitfinex Review
BitPanda Review
Bitstamp Review
Gemini Review
Coinmama Review
HitBTC Review
Kucoin Review
Huobi Review
Uniswap Review
Gold Age Review
Liberty Reserve Review
CoinSpot Review
Coinjar Review
Coinfloor Review
CoinCorner Review
FTX Review
Bitso Review
BitMex Review
BitFlyer Review
BitClout Review
Bittylicious Review
Poloniex Review
Shapeshift Review
Coin Nerds Review
CoinSwitch Review
Cryptopia Review
Changelly Review
CoinMena Review
Luno Review
Mercatox Review
Okex Review
Paxful Review
VirWox Review