Kraken is a reliable cryptocurrency exchange to buy and sell digital assets. It is one of the oldest Bitcoin exchanges. It offers 50+ different coins to trade at competitive exchange fees. Kraken offers spot trading and cryptocurrency futures. It is an excellent choice for traders looking for low trading fees at all levels.
Review Summary: 
Kraken offers a secure platform to buy, sell and hold digital assets in UAE.
It supports cryptocurrency futures and spot trading in UAE.
It has beginner-friendly services and top active trading platforms.
It offers margin trading for traders with a high-risk tolerance.
Kraken Overview:
Kraken is a popular cryptocurrency exchange founded in 2011. Its services are available in 185 countries, including United Arab Emirates. Kraken is a top choice for individual and institutional investors. It offers a competitive fee structure and secure crypto depositing services.
Beginner traders prefer the main Kraken platform. Professional crypto enthusiasts use Kraken Pro with advanced margin and futures features. Kraken supports 50+ altcoins, including Dogecoin and Solana. Its simple user interface is excellent for all traders.
Trading Experience
Kraken has two trading platforms, Kraken and Kraken Pro. Kraken is an excellent choice for new traders. Kraken Pro offers lower pricing and is available for any Kraken account holder.
Kraken
Kraken has a central platform with a beginner-friendly interface. Account holders receive access to a straightforward way to buy digital assets. Each transaction is simple to perform, thanks to the platform's versatility.
A key element of the main Kraken platform is buying crypto using a bank account balance. There is no need to fund your account first. Kraken recommends two-factor authentication for all its accounts. It is a safety measure to prevent unauthorized access.
Kraken Pro
Kraken Pro is a professional active trading platform. It is available on a web browser or a smartphone. Even though it is challenging for beginners, it offers many learning tools. It provides access to asset information, including dynamic charts. This detailed crypto information is excellent learning material.
All Kraken account holders have access to Kraken Pro. It comes with a professional interface and many tools. Traders choose Kraken Pro because of its lower fees. Traders pay less with Kraken Pro than the main interface.
Cryptocurrencies Available 
Kraken supports 50+ different digital coins in UAE. It offers popular cryptocurrencies, including Bitcoin and Ethereum. Kraken also offers:
Cardano (ADA)
Dogecoin (DOGE)
Litecoin (LTC)
Polkadot (DOT)
Polygon (MATIC)
Ripple (XRP)
Stellar Lumens (XLM)
Solana (SOL)
Sushi (SUSHI)
Uniswap (UNI)
Kraken offers many stablecoins, including Tether and USD Coin. It lets users convert AED Dirham to Dollars, Canadian dollars, Japanese yen, and Swiss francs. Keep in mind that not all currencies are available in every country.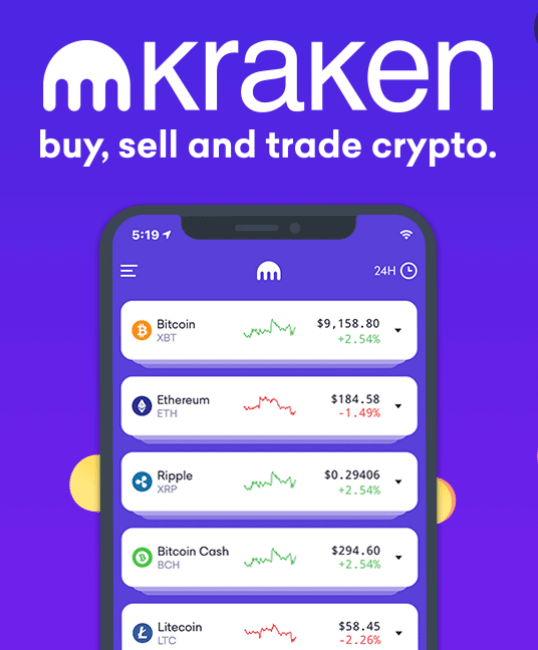 Fees 
Kraken fee structure varies based on the platform you use. Kraken Pro has lower fees, as revealed below.
Kraken has no minimum deposit for UAE users. Deposit fees are the exact same amount what is costs Kraken to deposit its users money to the exchange.
Kraken Fee Structure
Most cryptocurrencies have an instant buy fee of 1.5%. Stablecoins bought using AED Dirham, or another stablecoin has a 0.9% fee. Traders from UAE might be subject to other fees. For example, funding an account with a bank account comes with a fee between 0.5% and 3.75%.
Kraken Pro Fee Structure
Kraken Pro offers a competitive fee structure with low pricing. Fees depend on your total trading volume over the last 30 days. Trades might have a taker fee of 0.26% and a maker fee of 0.16%. for example, a 30-day AED volume of $10,000,000+ has a 0.00% maker fee and a 0.10% taker fee.
Fee Structure
| 30- Day Volume (USD) | Maker | Taker |
| --- | --- | --- |
| $0 – $50,000 | 0.16% | 0.26% |
| $50,001 – $100,000 | 0.14% | 0.24% |
| $100,001 – $250,000 | 0.12% | 0.22% |
| $250,001 – $500,000 | 0.10% | 0.20% |
| $500,001 – $1,000,000 | 0.08% | 0.18% |
| $1,000,001 – $2,500,000 | 0.06% | 0.16% |
| $2,500,001 – $5,000,000 | 0.04% | 0.14% |
| $5,000,001 – $10,000,000 | 0.02% | 0.12% |
| $10,000,000+ | 0.00% | 0.10% |
Regulation & Reputation 
Kraken is a popular and trustworthy cryptocurrency exchange using two-factor authentication for funding trading accounts. UAE clients create distinct two-factor codes to log in or withdraw funds. Kraken offers a setting to lock an account from any changes if your account is breached.
Most clients from UAE report a positive experience with Kraken. Keep in mind that crypto accounts are a popular target for fraud. You should learn more about trading cryptocurrencies and account security in UAE. Read our in-depth reviews for detailed information on cryptocurrency exchanges and safety measures.
Kraken UAE Account Opening 
Signing up with Kraken in UAE is a straightforward process. It takes less than five minutes, but you'll have to verify your account. Buying and selling cryptocurrency is possible up to your Kraken account limits.
To create a Kraken account, follow the steps below:
Access Kraken.com from a PC.
Click on Get Started.
Submit personal information, including full name and address.
Agree to the User Agreement and Privacy Policy.
Click on Create Account.
Verify your email address and phone number.
Complete account verification.
Add a payment method and start using your Kraken account.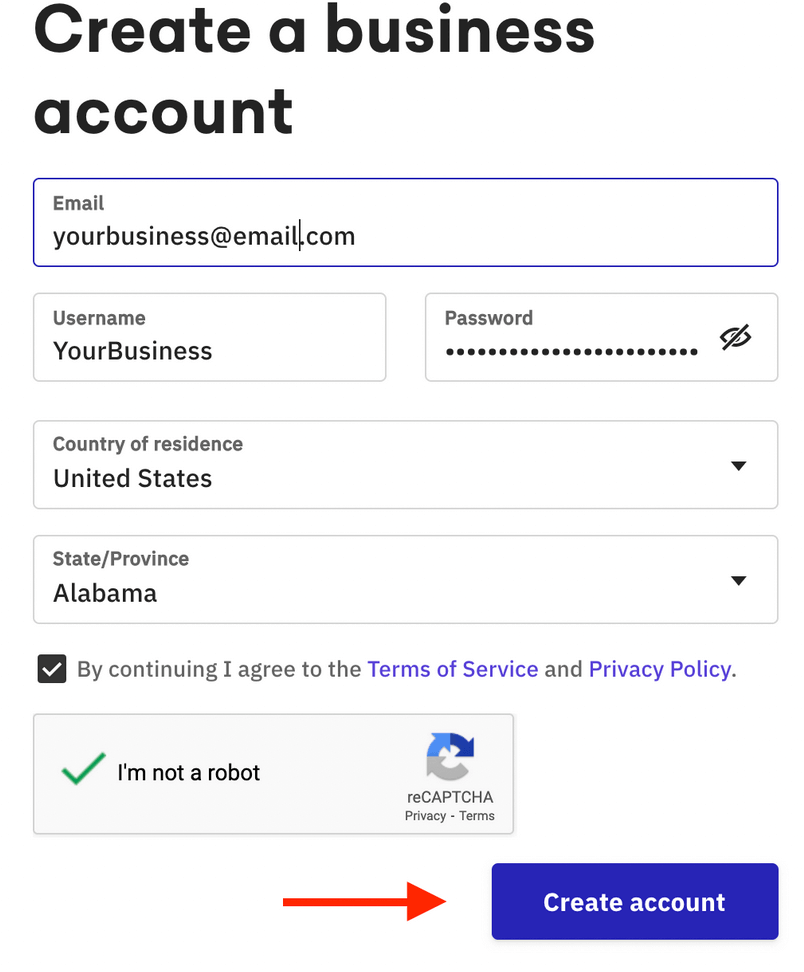 Customer Support 
Kraken has average customer service for UAE users. Most reviews reveal complaints because of the long waiting time for support responses. As of now support in only available in english language.
Kraken offers phone support, live chat, and ticket requests. Their website mentions support specialists are available Monday to Friday from 8 AM UTC to 12 AM UTC.
Kraken Vs. Other Cryptocurrency Companies
Kraken is a popular cryptocurrency exchange with major competitors like Coinbase, Gemini, and Binance. Crypto enthusiasts use many exchanges and digital wallets to access a versatile crypto portfolio.
Coinbase
Coinbase is the direct competitor of Kraken. Both offer top services, but there are some main differences worth considering:
Both providers are centralized exchanges where users buy/sell assets.
Kraken offers 87 cryptocurrencies for spot trading. Coinbase has 76 digital coins.
Coinbase offers staking rewards at different interest rates. Kraken offers higher rates, and lets users stake a larger number of coins.
Kraken has lower trading fees than Coinbase. Both earn with a spread between buying and selling prices.
Both cryptocurrency exchanges have strengths and weaknesses. Kraken Pro has a competitive price structure. Coinbase offers a versatile portfolio and average fee structure. Read our in-depth reviews to learn more about the services available at Coinbase.
Gemini
Gemini offers a beginner-friendly platform. It has many educational resources, being a good fit for new crypto enthusiasts. Gemini is a top exchange because of its impressive security and insurance.
Gemini is one of Kraken's main competitors. Both offer top services, but there are some key differences worth mentioning:
Gemini has a transaction fee of 1.49%. Kraken has a fee that varies from 0.00% to 0.26%.
Gemini has a main platform and an active trader platform. It is a top choice for active traders.
Gemini offers interest on almost all available coins of up to 7.4%.
Gemini is an interesting exchange to trade digital coins. It has industry-leading safety measures for all its accounts. Read our in-depth reviews to learn more about the services available at Gemini.
Binance
Binance is a leading cryptocurrency exchange with low fees. It is a good fit for active traders and professionals. Binance provides access to some learning tools. It has a minimum trade of $10.
Binance is another key competitor of Kraken. Both exchanges offer top services, but they differ in some key aspects:
Both cryptocurrency exchanges have average customer service reviews.
Binance offers exchange services and OTC solutions for institutions and high-net-worth clients.
Binance has a transparent and competitive fee structure with fees as low as 0.10%.
Binance is a well-known cryptocurrency exchange with many services. It is a trustworthy Bitcoin exchange platform. Check our in-depth reviews to learn more about the services available at Binance.
Summary 
Kraken is a trustworthy cryptocurrency exchange available for UAE users with no restrictions. It has two reliable platforms with straightforward interfaces. Kraken is a top choice for active traders and professionals. It offers a versatile crypto portfolio with access to 50+ digital coins.
FAQ
Is Kraken Safe And Legit?
The security features available at Kraken include: – Two-factor authentication, – Email confirmations for withdrawal with self-serve lock, – Additional protection with configurable account timeout, – API keys – SSL encryption Digital coins remain speculative assets, and crypto trading is risky. Kraken is a trustworthy exchange to use for all traders. It has an excellent reputation because of its reliable and secure platforms. Read our in-depth reviews to learn more about cryptocurrency exchanges and safety.
Is Kraken A Good Fit For Beginners?
Kraken offers simple platforms and user-friendly interfaces. It has robust security features for all its account holders. It is a top choice for high- or low-volume traders.
How Do I Get My Money Out Of Kraken?
Withdrawing funds from Kraken is straightforward. It requires two steps: 1. Sell your digital coins on the exchange. The money from the sale will show in your wallet on Kraken. 2. Set up a withdrawal from your Kraken account to your bank account. Another way to withdraw funds from Kraken is by withdrawing to a digital wallet. Verify our in-depth reviews to read more about withdrawing funds and fees.
How Many Cryptocurrencies Are Available At Kraken?
Kraken is one of the oldest Bitcoin exchanges. It supports 50+ different coins to buy, sell and trade. Check our in-depth reviews to read more about cryptocurrency exchanges and assets.
Is Margin Trading Available At Kraken?
Margin trading is available for Kraken account holders. Users might choose to apply up to 5x leverage to an order. Log in to the account and click on the New Order Tab. Select Intermediate to enable margin trading.
Is Kraken Pro Worth It?
Yes. It offers lower fees compared with the standard Kraken platform.
What Is Kraken Terminal?
Kraken Terminal is a free professional trading terminal. It is available to all Kraken account holders. It offers real-time cryptocurrency market data. Kraken Terminal is customizable and offers many charts.
What Are Staking Rewards?
Staking rewards are incentives for Kraken account holders. When a user stakes cryptocurrencies and fiat for a specific time, he receives an incentive to buy and hold that asset. You have to choose the asset you want to stake. After it finishes bonding, it will be ready for staking. Users receive rewards twice a week from the Proof-of-Stake process.
What Is Proof Of Stake?
Most popular coins like Bitcoin are proof-of-work. Machines compete to "mine" coins and discover new digital assets. Proof-of-Stake functions differently. It chooses from a group of people holding the coin. A Proof of Stake validator node exists in the liquidity pool. It offers validators income without the need for mining hardware.
Which Coins Are Available To Stake On Kraken?
Kraken offers many coins for users to stake. These include: – Algorand (ALGO), – Cardano (ADA), – Cosmos (ATOM), – Ethereum (ETH), – Flow (FLOW), – Kava (KAVA), – Kusama (KSM), – Polkadot (DOT), – Solana (SOL), – Tezos (XTZ).
Is It Worth Staking Crypto?
The advantage of staking is that users earn crypto and interest rates. Some users might earn more than 20% per year. It is a profitable way to invest your money. But you should learn more about the process before joining in. Our in-depth reviews offer additional information on crypto trading, staking, and risks.
How Does Kraken Manage Your Coins?
Almost all deposits made on Kraken are offline in cold storage. It is a safe approach and offers many benefits. You should check the exchange's main website for more information on their coin storage policy.
Which Is The Main Competitor Of Kraken?
Another popular cryptocurrency exchange is Coinbase. Coinbase offers up to 5% interest on specific coins. Both providers are trustworthy cryptocurrency exchanges. Read our in-depth reviews to learn more about Coinbase.
Related:
Crypto.com Review
Binance US Review
Kraken Review
Coinbase UAE Review
BitOasis Review
Cex.io Review
Bittrex Review
Bitfinex Review
BitPanda Review
Bitstamp Review
Gemini Review
Coinmama Review
HitBTC Review
Kucoin Review
Huobi Review
Uniswap Review
Gold Age Review
Liberty Reserve Review
CoinSpot Review
Coinjar Review
Coinfloor Review
CoinCorner Review
FTX Review
Bitso Review
BitMex Review
BitFlyer Review
BitClout Review
Bittylicious Review
Poloniex Review
Shapeshift Review
Coin Nerds Review
CoinSwitch Review
Cryptopia Review
Changelly Review
CoinMena Review
Luno Review
Mercatox Review
Okex Review
Paxful Review
VirWox Review